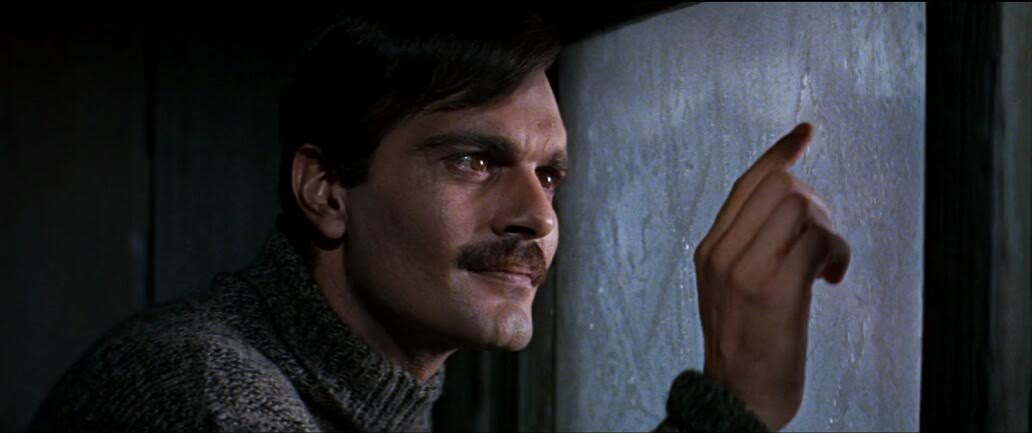 ………………………………………………………..
Doctor Zhivago Movie Review
Doctor Zhivago is a 1965 epic romantic drama film directed by David Lean and starring Omar Shariff and Julie Christie. It is such a flawed, but visually brilliant movie.
………………………………………………………..
"The personal life is dead in Russia.
History has killed it"
………………………………………………………..
Doctor Zhivago is a famous classic movie from the 1960s that is not only critically acclaimed, but it also won five Oscars and it is one of the highest-grossing films of all time. And while I can understand its status, I don't agree with it because I found the movie to be incredibly flawed in terms of storytelling. This is definitely in the vein of 'Gone with the Wind' in that it is a romance set against the backdrop of a great war. But whereas that movie succeeded on both fronts, this one unfortunately does not. Yes, its plot is definitely fine and the romance provides its sweet moments, but everything here is underutilized and never as great as it should have been from the historical aspects to the romance to the characters.
………………………………………………………..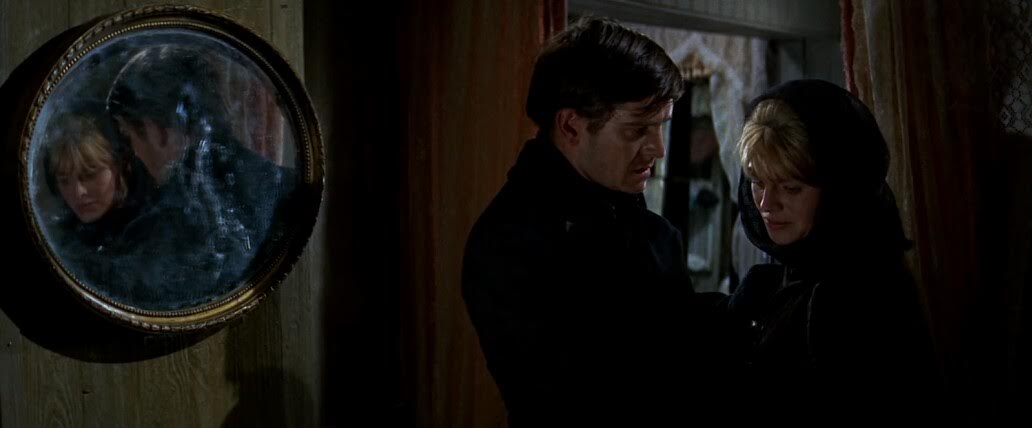 ………………………………………………………..
The characters I found to be forgettable. They are solid, but never great. Zhivago is a typical protagonist who isn't that memorable and Lara I found to be really weak and underdeveloped. The relationship between the two is strong, but the two on their own aren't. And all of the other characters have their moments, but are ultimately not particularly well realized. The problem here is that the movie also has too many characters. But the acting is pretty good. Julie Christie isn't great whatsoever, but Omar Shariff did quite a good job and Tom Courtenay and Alec Guinness are really good as well.
Doctor Zhivago succeeds in spades in terms of its technical aspects. Wow, rarely have I seen a more beautiful movie! The costumes are superb and the photography here is just brilliant with some of the finest imagery that I have ever seen. The set design is just splendid with some of the most amazing sets ever created in the history of cinema. That frozen estate is just absolutely spectacular to behold. It was like a fairytale and the whole picture is like that. The scenes with the train, the look on the streets, the snow, all of those scenes are not only visually dazzling, but as I said, they possess a fairytale feel to them which wonderfully contrast the more serious, historical and war elements. And I liked that tone as I found it to be deftly handled.
………………………………………………………..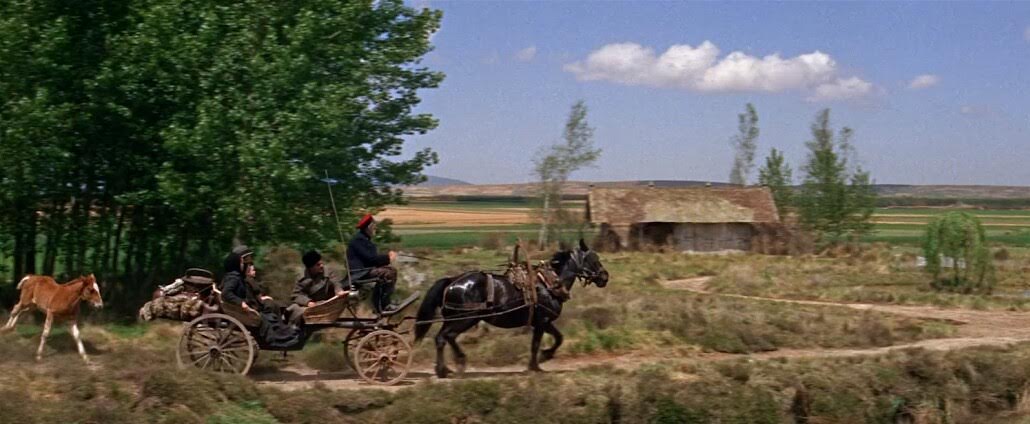 ………………………………………………………..
Maurice Jarre's score in Doctor Zhivago is just brilliant! Lara's Theme in particular is amazing, but every piece here is phenomenal. It perfectly accompanies the more epic and romantic sequences and it is one of the best scored pictures of its time without a doubt. The direction from David Lean is also pretty strong. Everything is strong here apart from the script which is seriously lacking. And the character development is also problematic. But the movie is mostly well edited and paced and it is rarely boring which is a great feat for a movie that is almost three and a half hours long. The dialogue is pretty good and the film definitely has a heart owing to some really moving scenes. I really found its ending to be heartwarming and the entire film is not only moving, but also very charming. It's just that the sum of its parts is better than most of its parts individually.
………………………………………………………..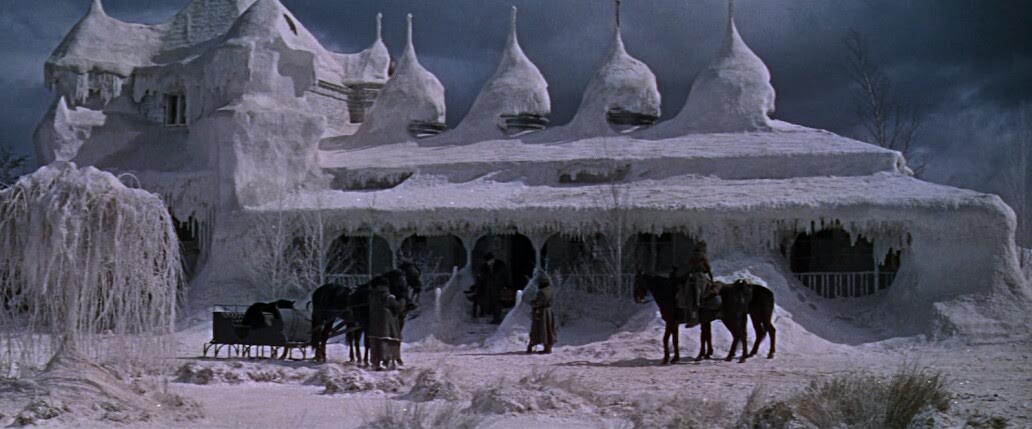 ………………………………………………………..
The film was nominated for ten Academy Awards and it received five of those. Best Art Direction, Cinematography, Costume Design and Original Score are all not only highly deserved, but also some of the most deserved technical Oscars of the period. But the win for Adapted Screenplay is to me underserved as it isn't a particularly great adaptation. As for the nominations that lost, only the nod for David Lean is highly deserved. In the end, Doctor Zhivago is one of those films that is technically as a production splendid, but it lacks in those other areas quite a bit which is why it ends up being just good and never great.
Doctor Zhivago is weaker in its storytelling and character development, but it is strong in its technical aspects. The characters and the romance are never as memorable or as well developed as they should have been, but the cinematography is gorgeous, the score is absolutely fantastic, the direction is excellent and the film has such a brilliant art direction that is one of the best ever in film history. But because of its flaws in those other areas, it ends up being just good and never as great as it could have been.
My Rating – 4
………………………………………………………..