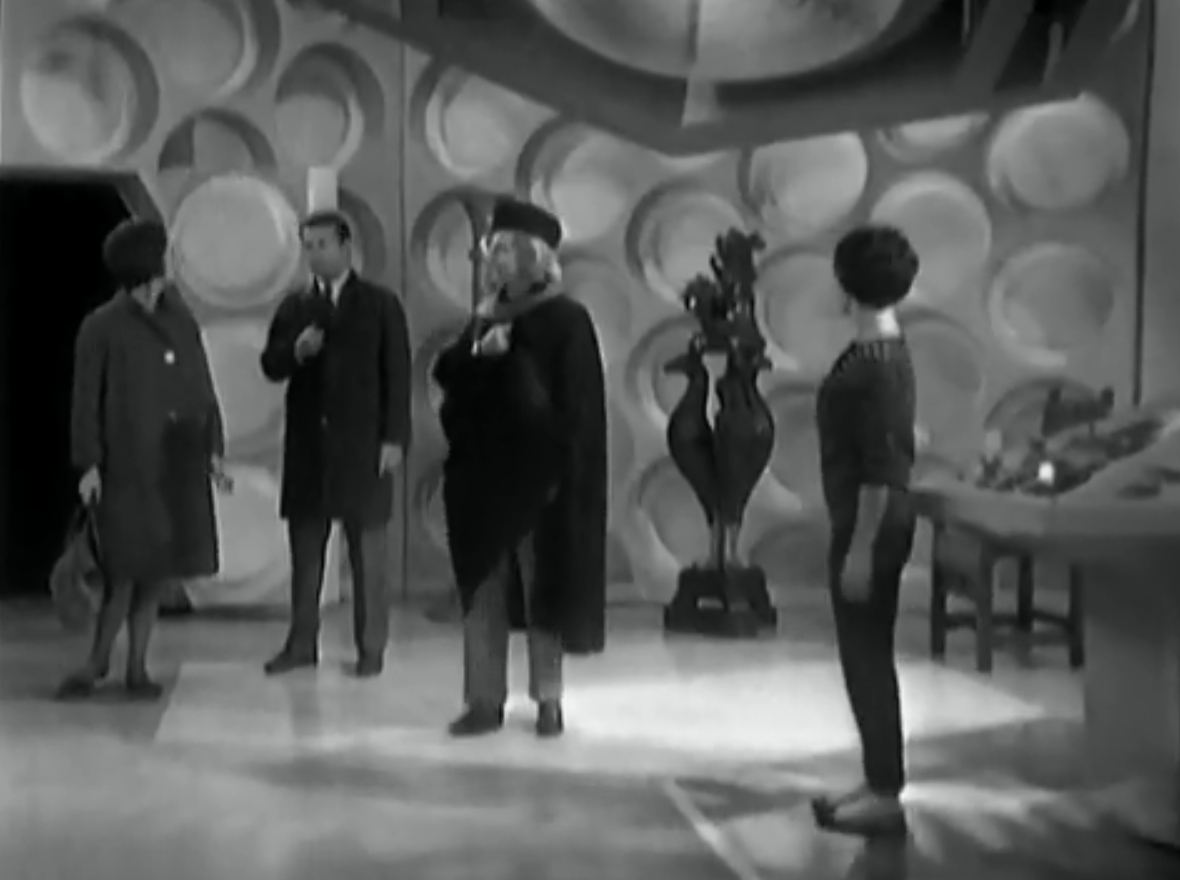 …………………………………………………
Doctor Who Season 1 Review
Doctor Who is a British science fiction show which is the longest running genre series in history. The first of the classic seasons is pretty good, but far from great.
………………………………………………….
"It all started out as a mild curiosity in the junkyard,
and now it's turned out to be quite a great spirited adventure"
………………………………………………….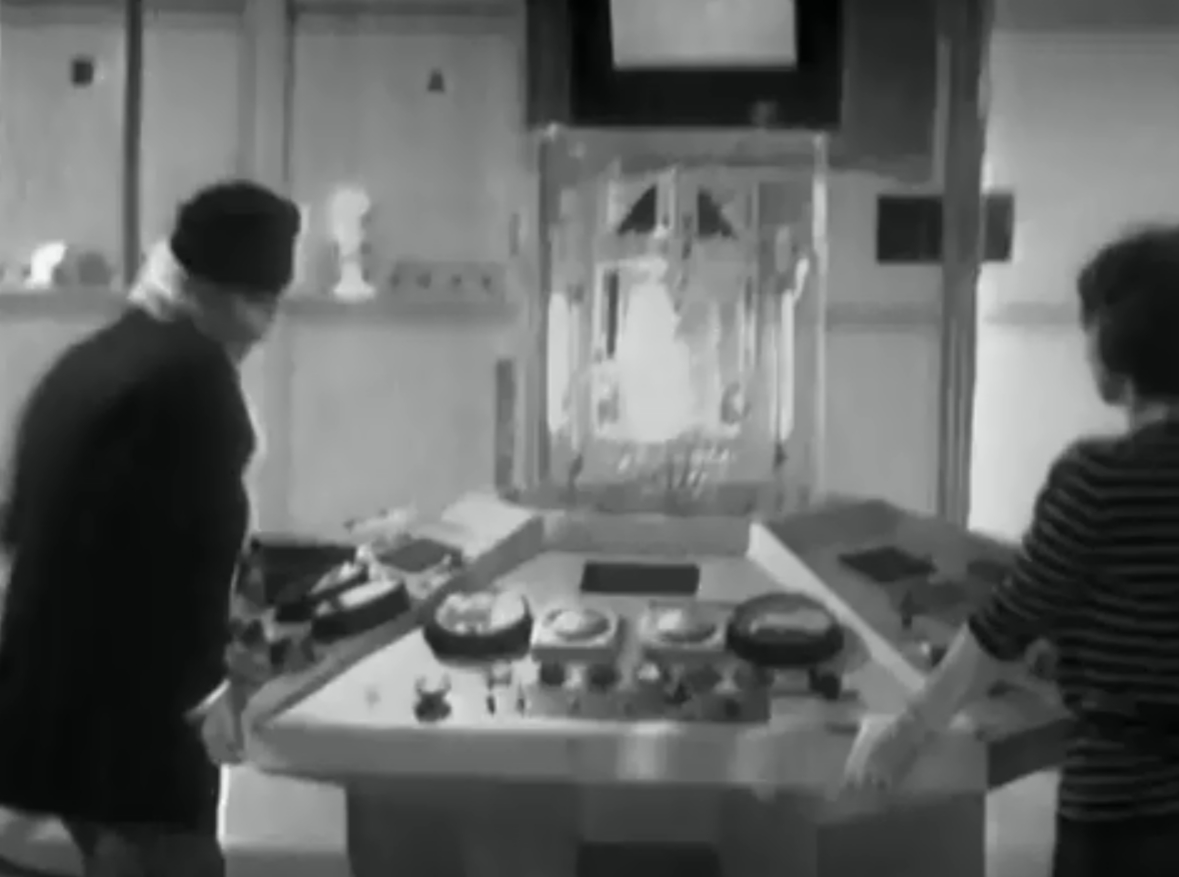 ………………………………………………….
So this first season came out in 1963 and it consists of 42 episodes, but only 33 can be watched as nine are unfortunately missing. The series works like this – it changes doctors and each doctor gets a couple of seasons and in those seasons you get serials. One serial contains one full story and consists of basically around four or six episodes mostly.
Let's talk about the first serial – An Unearthly Child. Now this is one of the weakest serials here. The first episode itself is truly terrific and probably the season's finest episode as it gives us the intrigue superbly and it introduces us to all four of its characters really well. It has a great mystery to it and is all around wonderfully effective. But unfortunately the rest of this season is spent in Stone Age and there you get a lot of wooden acting, ridiculous lines delivered and an all around unintentionally campy approach.
………………………………………………….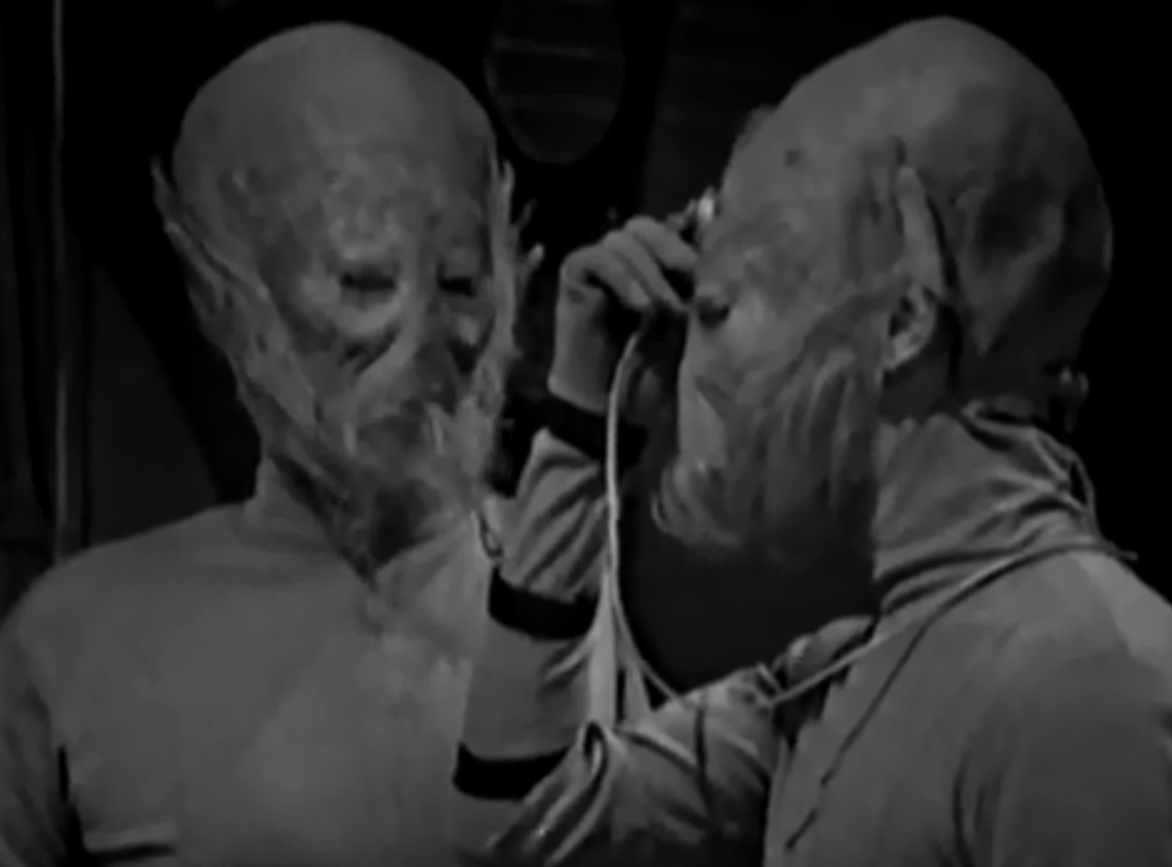 ………………………………………………….
The Daleks is a serial that introduces us to the series' most famous adversaries. I don't know what to think about them. They are memorable and villainous, but overly robotic and annoying in that robot voice. I guess I have to forgive the show for some really weakly executed action and those voices because this is 1963 we're talking about. Overall, this serial is solid. I liked its atmosphere and as the first truly sci-fi serial, it works pretty well.
The Edge of Destruction finds Ian and Susan having a slight case of amnesia and soon everybody starts behaving strangely. There are only two episodes in this serial and in my opinion they are flawed. The premise was excellent and the story is intriguing and pleasantly mysterious, but because the mystery is never properly decoded, it remains a missed opportunity.
Marco Polo is an unfortunate serial as all of its seven episodes are lost. The Keys of Marinus has a very interesting video game structure to it along with an incredibly well explored, fascinating planet. It has excellent imagery for sure. Definitely this show is theatrical in quality, but once you realize and forgive them for that given the time, you can actually really enjoy its stage-like sci-fi imagery. This story is interesting, but ultimately suffers for its too many detours and components that do not mash well into a satisfactory whole.
………………………………………………….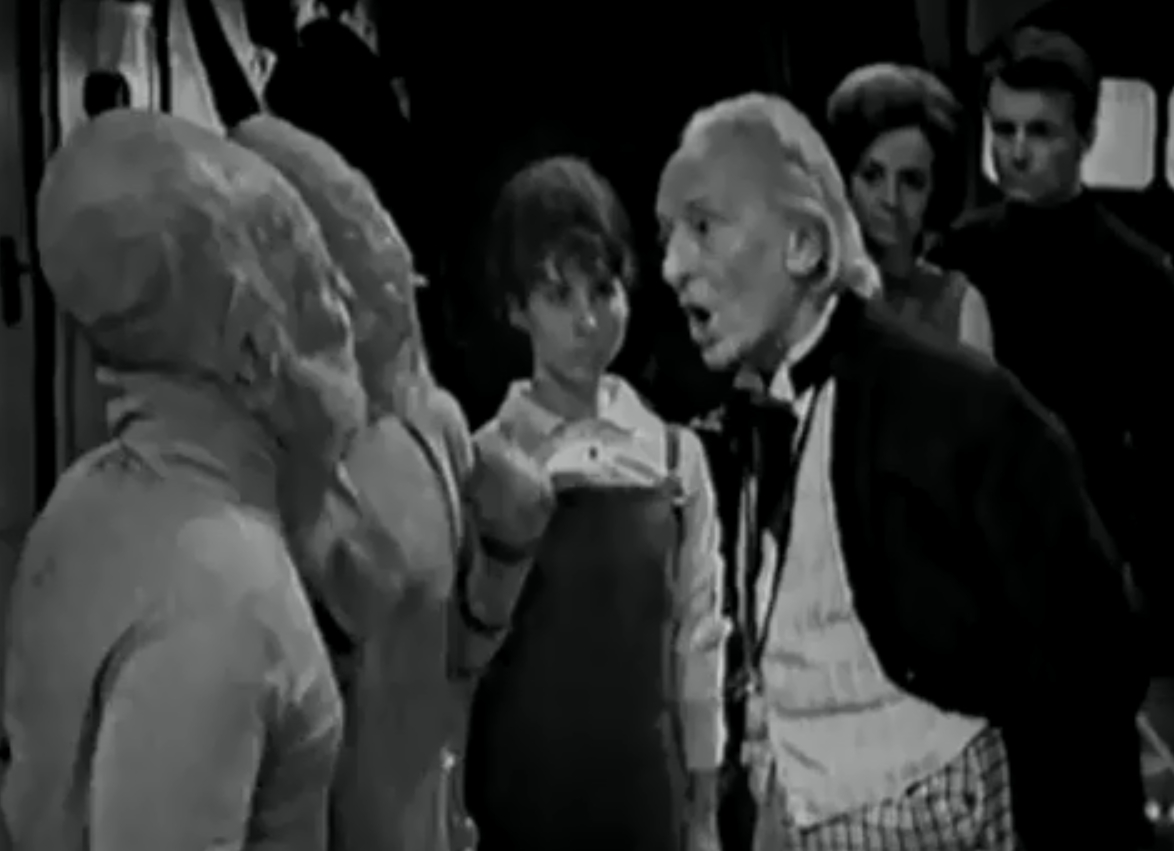 ………………………………………………….
The Aztecs is a textbook example of an over-reliance of First Doctor's stories on history which is done for better and for worse. Certainly the plot with human sacrifice and false goddess is overly familiar by now and the serial is too historical with no SF whatsoever, but it is actually a pretty good costume drama and period piece in its own right with well crafted drama, a great message and it is the best role yet for Barbara.
The Sensorites is the most sci-fi this season has to offer. Ultimately the second half was weaker and disappointing, but still those aliens are very memorable and interesting in their looks and although the action is silly here, the story is mostly well crafted and these creatures are interesting not just in looks but in grey area morals as well.
The Reign of Terror finds the foursome visiting 18th century France during the French Revolution and two episodes here are missing. Although the first episode was truly excellent and very intriguing, the rest of it was somewhat silly and ultimately boring in its overly repetitive structure of capture, escape and so on.
………………………………………………….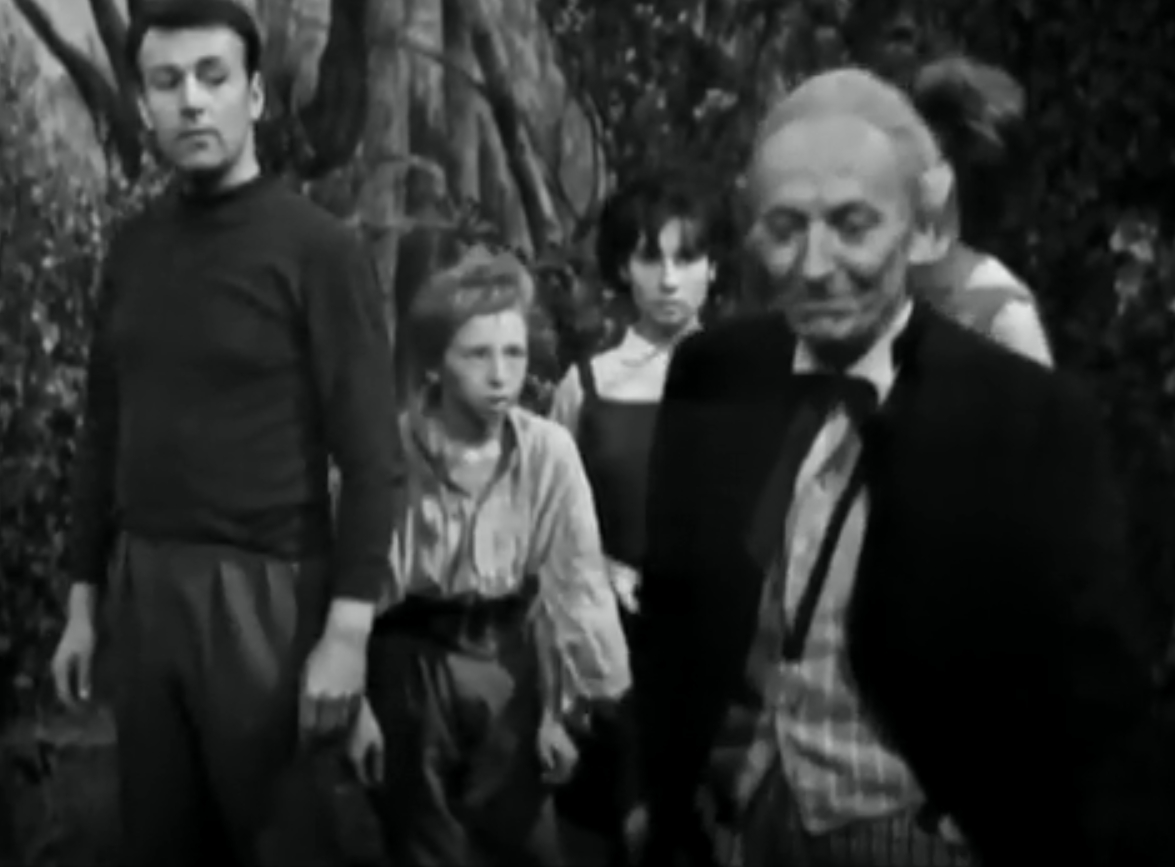 ………………………………………………….
Let's talk about the characters. Susan is very annoying and easily the worst member of the team. Actually, she is the only one I dislike here as she is entirely disposable and just a weak female character overall. Barbara is much better, much more complex and much more admirable of a female character.
Ian himself is overly heroic and stoic at times and he can be really annoying with his macho behavior, but he can also be really likable and his relationship with the Doctor is particularly strong and amusing. As for the First Doctor, he is pretty good. Interesting for not being a hero and overall well developed, but not the greatest or most memorable Doctor for sure. Carole Ann Ford is a weak actress; Jacqueline Hill and William Russell are pretty good, but not great and only William Hartnell excelled in the most important role.
In the end, this first season of Doctor Who is a pretty good one, but inherently flawed too. It has too many slow episodes, sometimes silly stories and a reliance on repetitive storytelling at times, but most of the episodes are pretty good, most of the serials are memorable and the best stories here have excellent atmosphere and imagery.
Worst Serials: An Unearthly Child and The Reign of Terror.
Best Serials: The Aztecs and The Sensorites.
Worst Episodes: The Forest of Fear, Firemaker, A Change of Identity and Prisoners of Conciergerie.
Best Episodes: An Unearthly Child, Strangers in Space, The Unwilling Warriors and A Land of Fear.
My Rating – 3.8