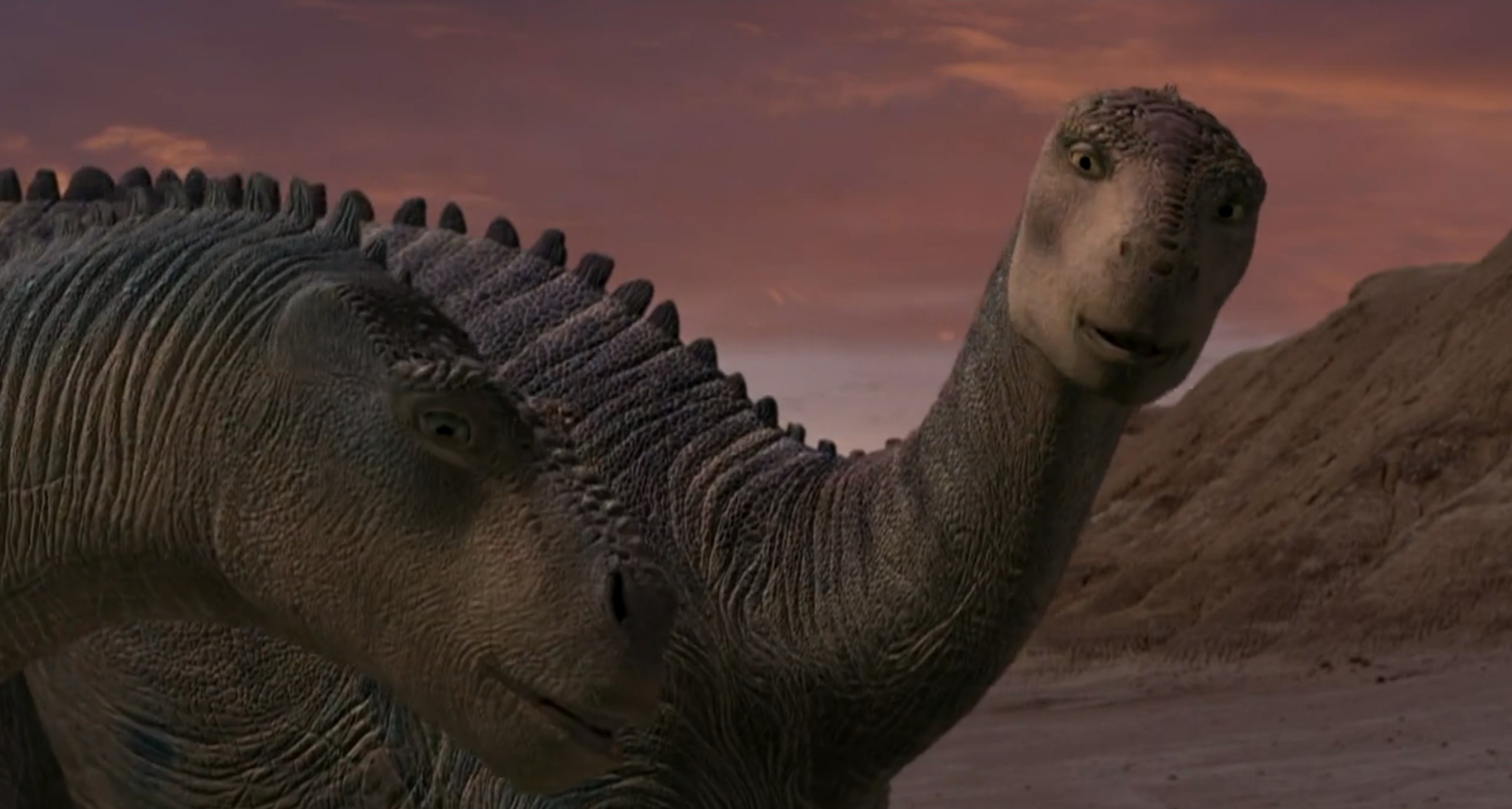 ……………………………………………………
Dinosaur Movie Review
Dinosaur is a 2000 animated adventure film which is the 39th official Disney animated feature. It is unfortunately one of Disney's weakest offerings.
……………………………………………………
"Some things start out big,
and some things start out small,
very small.
But sometimes the smallest thing
can make the biggest changes of all"
……………………………………………………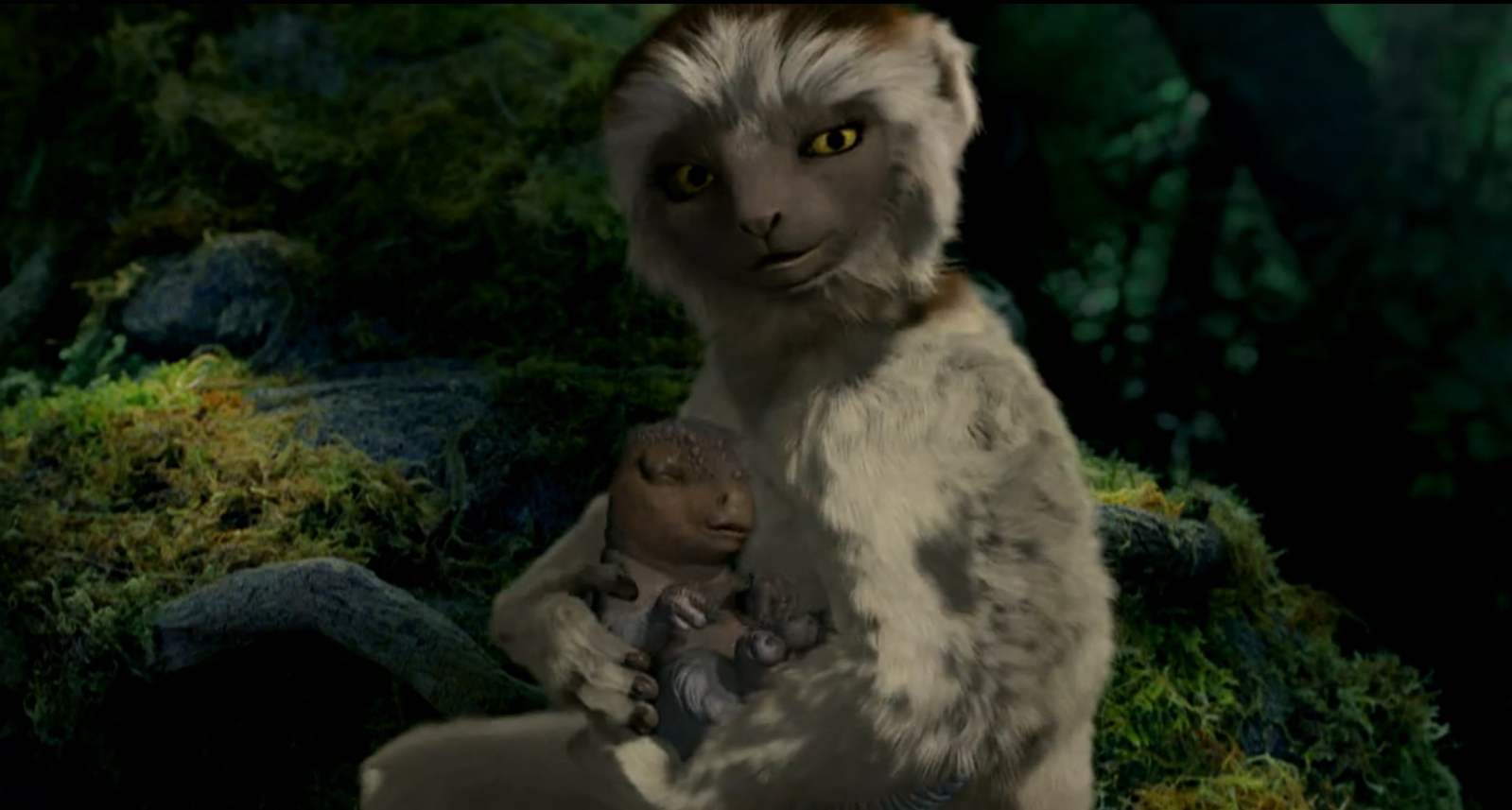 ……………………………………………………
It follows an orphaned Iguanodon who along with his family of lemurs moves in search of a new home after the asteroid hit. Now, the plot is fairly simple and very ordinary. Of course the setting and the creatures are great. Who doesn't like dinosaurs? I myself like them a lot as most people do and I especially love everything ancient and prehistoric which is why this movie was intriguing to me and why that asteroid sequence was the highlight, so well done.
Another major highlight has to be the beginning which is just incredible! It is one of Disney's better openings and although a bit too much inspired by 'Tarzan', it was still great. Watching the egg go from predator to predator and then end up at the lemurs' place was a phenomenal way to open the movie, it instantly hooks you in the story. But it is then such a shame that the rest of the film is a failure. It is so slow and so typical in its conflict and very uninvolving in its overly standard journey story that it was just one giant snoozefest to witness.
……………………………………………………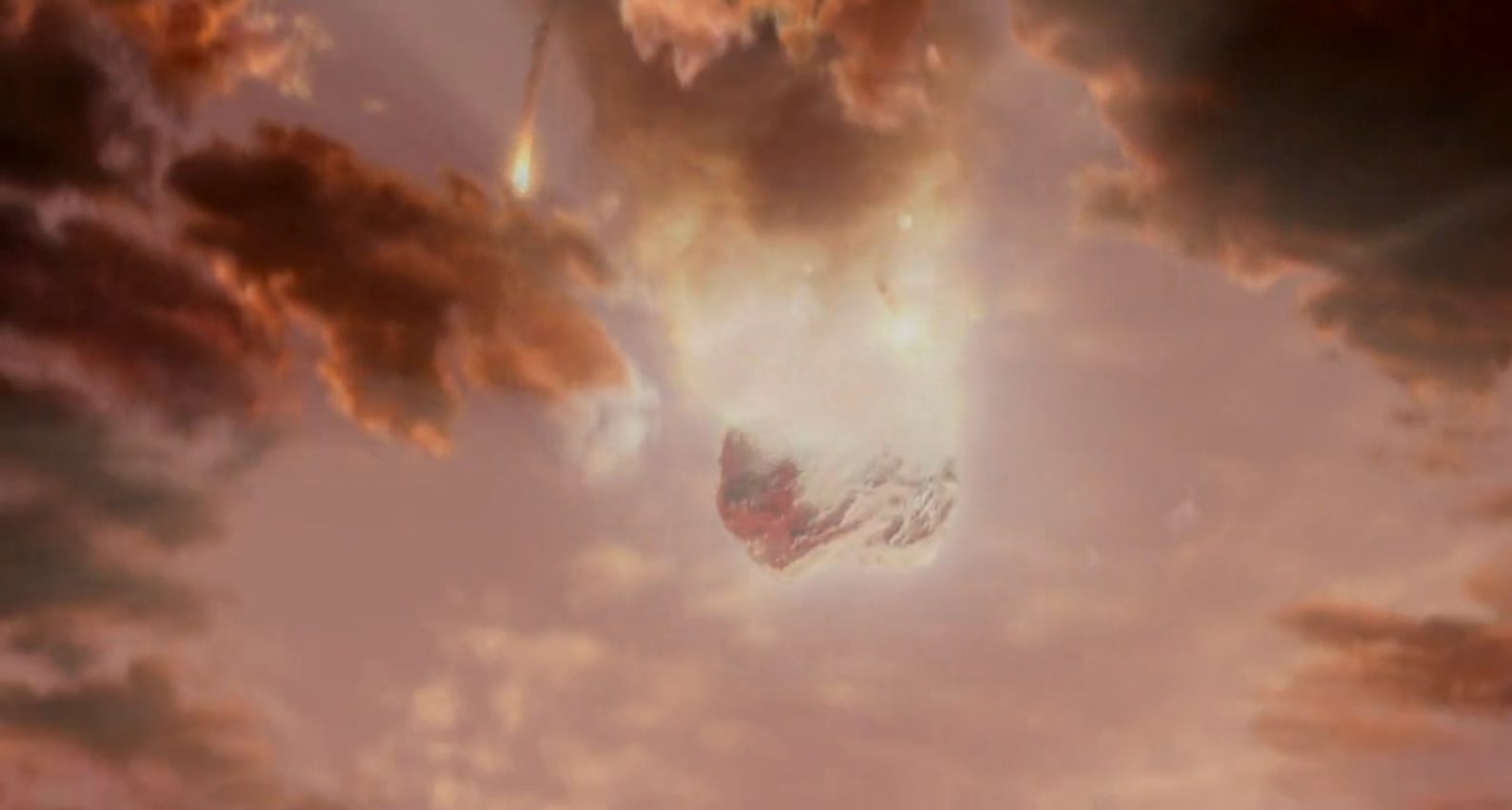 ……………………………………………………
Let's talk about the characters. Well, they are not the greatest to put it mildly. The character development is so weak and uninspired that not a single character leaves a bigger impression after you watch the movie and all just fade away. Aladar is as boring of a hero as you could possibly be. Typically selfless and heroic, but without any other attributes to him. As for the lemurs, all of them are forgettable and the mother is basically Kala as the similarities to 'Tarzan' continue to pile up. And that womanizing lemur was cringe-worthy with his humor. As for the other dinosaurs, Neera is as basic and forgettable of a love interest as they go and Kron is just so over-the-top and typical. Such a clichéd and dull brute. The conflict between him and Aladar was so boring.
The voice acting is atrocious and possibly the biggest blow to the quality of the entire film. I don't know what went wrong here as Disney's films usually have great acting in them, but this one features such terrible or bland at best voices and whenever the actors and actresses had to sell those more emotional sequences, they failed miserably time and again. They definitely hurt the movie the most in the long run.
……………………………………………………
……………………………………………………
Dinosaur had groundbreaking animation for its time and it is worth noting that it is the first ever Disney movie to feature CGI and again Disney won't use computer animation more prominently until 2005. But here lies the big problem – the film is dated. Yes, obviously it must have been absolutely incredible to watch when it came out, but nowadays, the animation is telling of its age. And that is the problem with computer animation, it is just never as timeless or as artistic as hand-drawn animation is which again goes to show that all of today's animated films are going to be very dated in just a couple of decades. Such a problematic medium to use. Another problem here is that the use of live-action scenery also felt dated and to me not pleasant at all as it created a jarring look to it. Very frustrating.
Where Dinosaur excels is in the score which is amazing. I just loved its theme which was gorgeous, majestic and epic in the style of Disney's best scored movies. It certainly helped to elevate many of its scenes to greater and more epic heights. It doesn't have any songs in it, but the score is so good and it accompanies the scenes so beautifully and fittingly that it is the most memorable aspect of the entire film.
……………………………………………………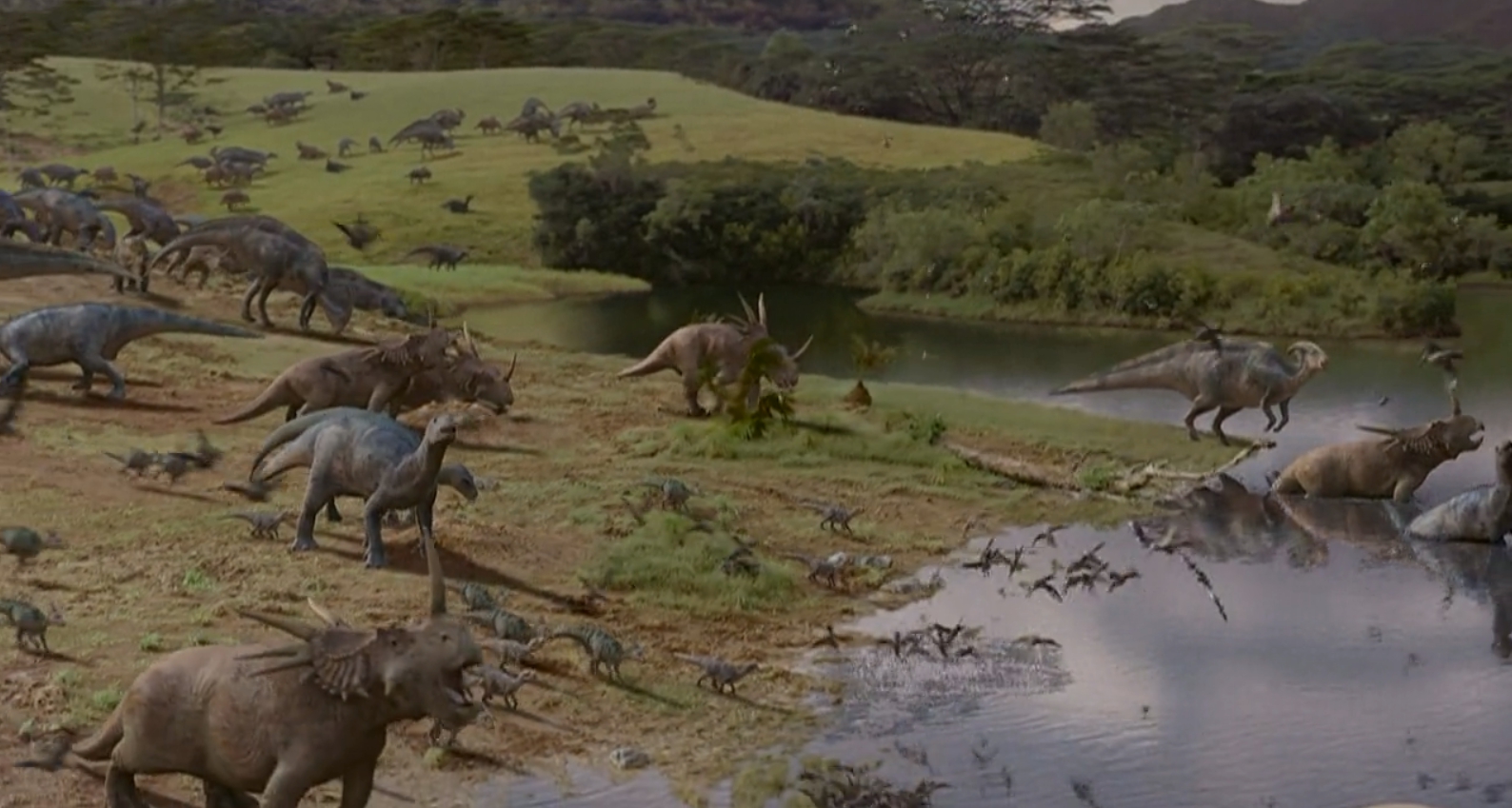 ……………………………………………………
It isn't well paced and it isn't particularly well directed. The dialogue is as ordinary as these types of films usually have. And I have to say that the humor was also lacking and the film was overly serious and whenever it tried to be funny, it mostly failed miserably. Also the emotional investment isn't the greatest. Yes, some of it was moving, but most wasn't. I appreciated its realistic approach to the character designs no matter how dated they look now and I liked its apocalyptic and adventurous overtones, but the film was ultimately too ambitious for its own sake and it is one of Disney's weakest films for sure. It was evident by now that they have entered their darkest period yet.
Dinosaur definitely is realistic and ambitious, it has a couple of awesome sequences with the beginning being the highlight plus the score is the major standout being uplifting and majestic, but the CGI animation here is dated by now, the characters are beyond forgettable, the story is dull and the voice acting is bland leading to one of Disney's more lackluster efforts.
My Rating – 3
……………………………………………………