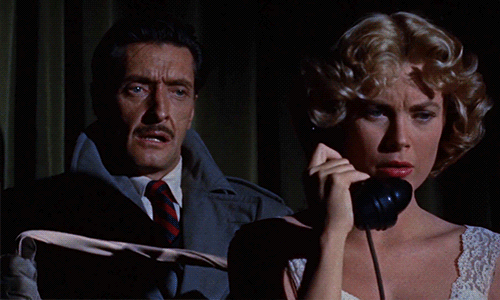 …………………………………………………
Dial M for Murder Movie Review
Dial M for Murder is a 1954 crime mystery film directed by Alfred Hitchcock and starring Ray Milland and Grace Kelly. It is far from the director's best, but still such a good, well crafted film.
………………………………………………….
"People don't commit murder on credit"
………………………………………………….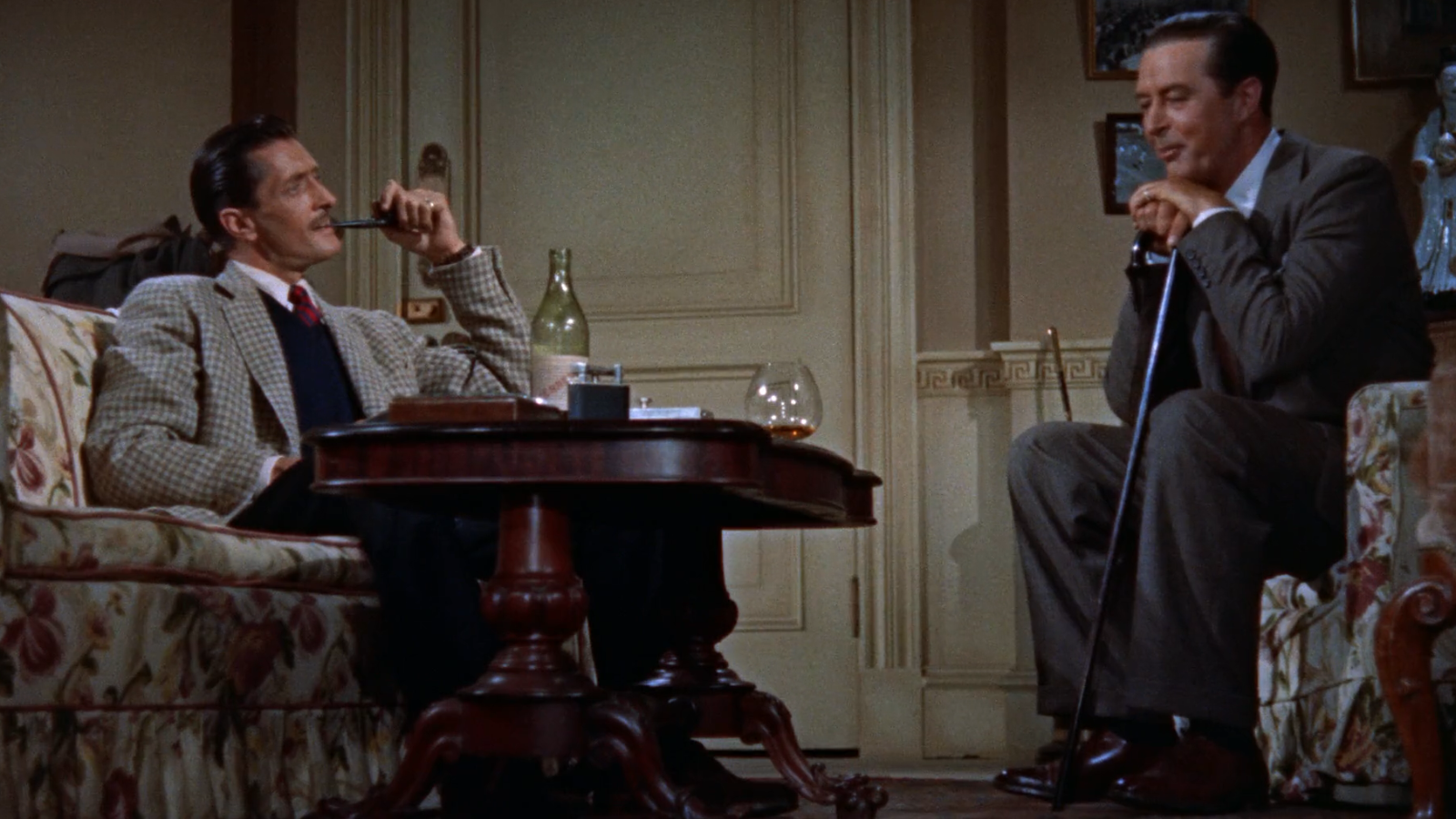 ………………………………………………….
The story about arranged murder is not all that original by this point for Hitchcock, but what is original is the level of detail that went into this affair. Surely the crime is too elaborate and at times the film was overwhelmed with too many details, but I still liked that as it led to a superbly crafted, meticulous film.
It is one of those mystery films which aren't mysterious at all as we know who the murderer is from the start, but that is not a bad thing as it provides us with the opportunity to follow him in his shoes and to root for the detective to solve the crime. In that sense, the film is very much a success.
I liked the characters quite a bit and the acting is absolutely terrific. Robert Cummings's Mark is a typical good-natured boyfriend and is the only boring part of the cast, but John Williams's inspector is terrific and he played him so well. His various smirks and eye rolls stole the show here.
………………………………………………….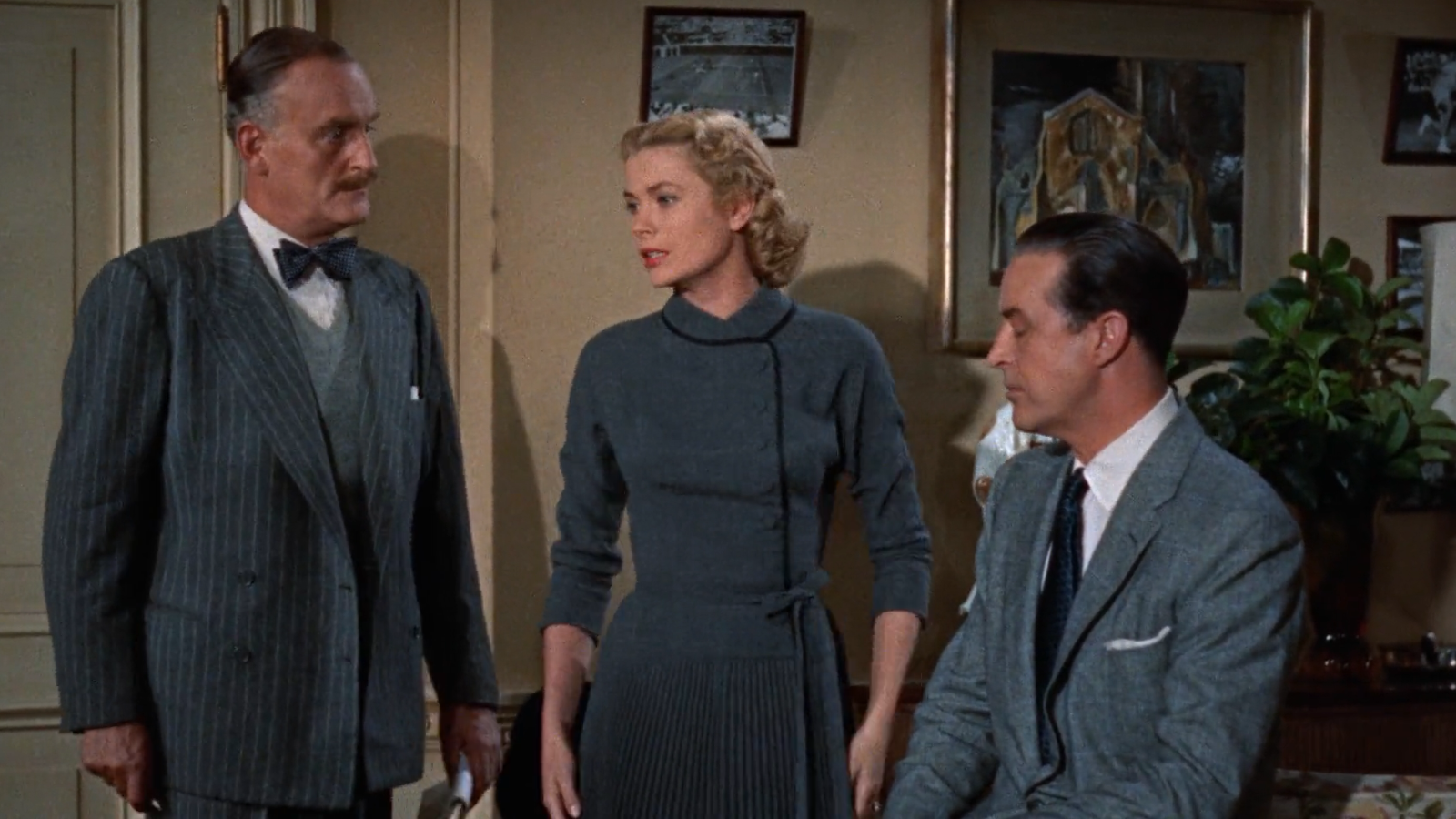 ………………………………………………….
But the highlights are Grace Kelly and Ray Milland. She excelled at portraying this vulnerable, distressed young woman who doesn't know at first how to deal with all those emotions and it surely is one of her finest performances. Ray Milland is terrific as he went against typecasting and portrayed this calculated, cold and very smart and thorough murderer superbly.
Dial M for Murder is not my favorite Hitchcock films as it definitely lacks in terms of intensity and suspense. The thriller elements were entirely left out which was unfortunate. But I still really liked the film both times I've seen it and it is a very pleasant, old-fashioned mystery flick.
………………………………………………….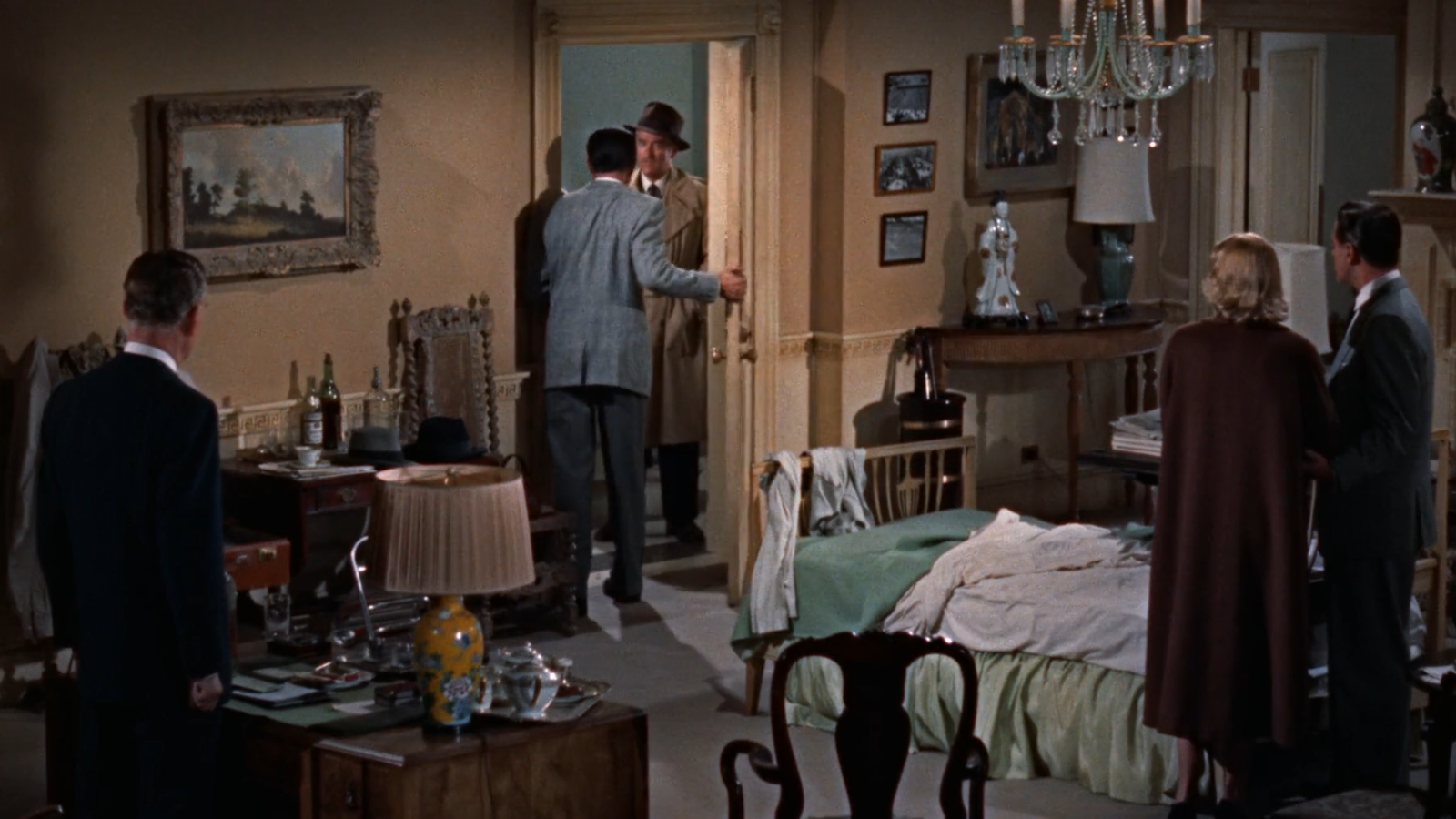 ………………………………………………….
The technical aspects are the standout elements here. The acting is great, but Hitchcock's direction is reliably outstanding and his level to detail is astonishing and I loved the use of the key in its storytelling. This is the kind of small, theatre-like film which revolves entirely in one house and it never felt overly confined as the director made a perfect use of it and the cinematography truly is phenomenal and it lifted the material tremendously. And the dialogue is great as its talkative approach never felt overdone.
Dial M for Murder is lacking in terms of tension and suspense, but this is still a very good, talkative and engaging crime mystery with particularly strong performances from Ray Milland and Grace Kelly who both excelled in their roles. The cinematography and direction are superb as the film makes a great use of its confined setting with a couple of very interesting, brilliantly shot sequences. It isn't one of Hitchcock's best, but it is still a pretty good, competent film in its own right.
My Rating – 4