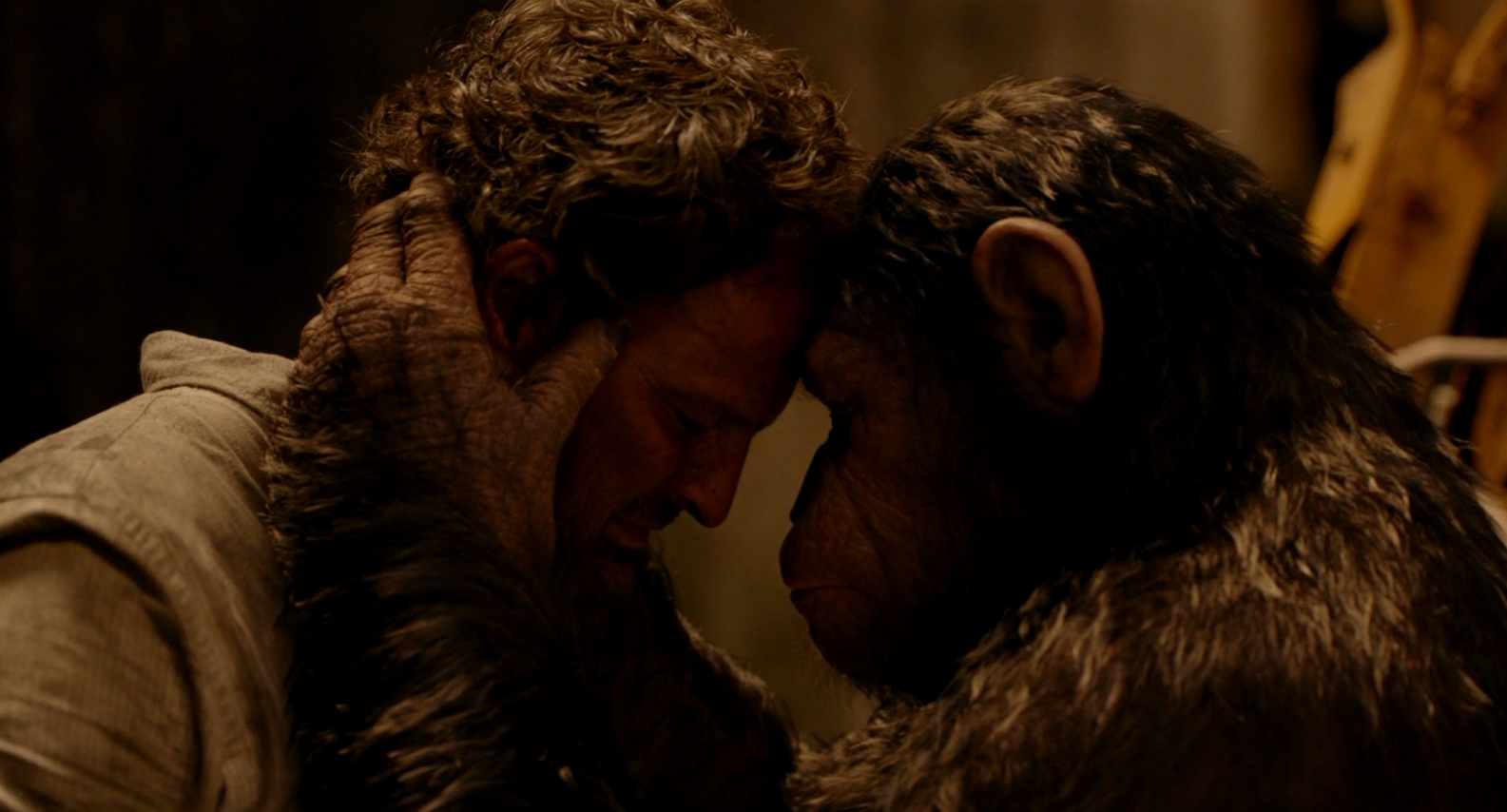 ………………………………………………….
Dawn of the Planet of the Apes Movie Review
Dawn of the Planet of the Apes is a 2014 science fiction film directed by Matt Reeves and starring Jason Clarke, Andy Serkis and Gary Oldman. It is a fantastic sequel.
………………………………………………….
"I always think… ape better than human.
I see now… how much like them we are"
………………………………………………….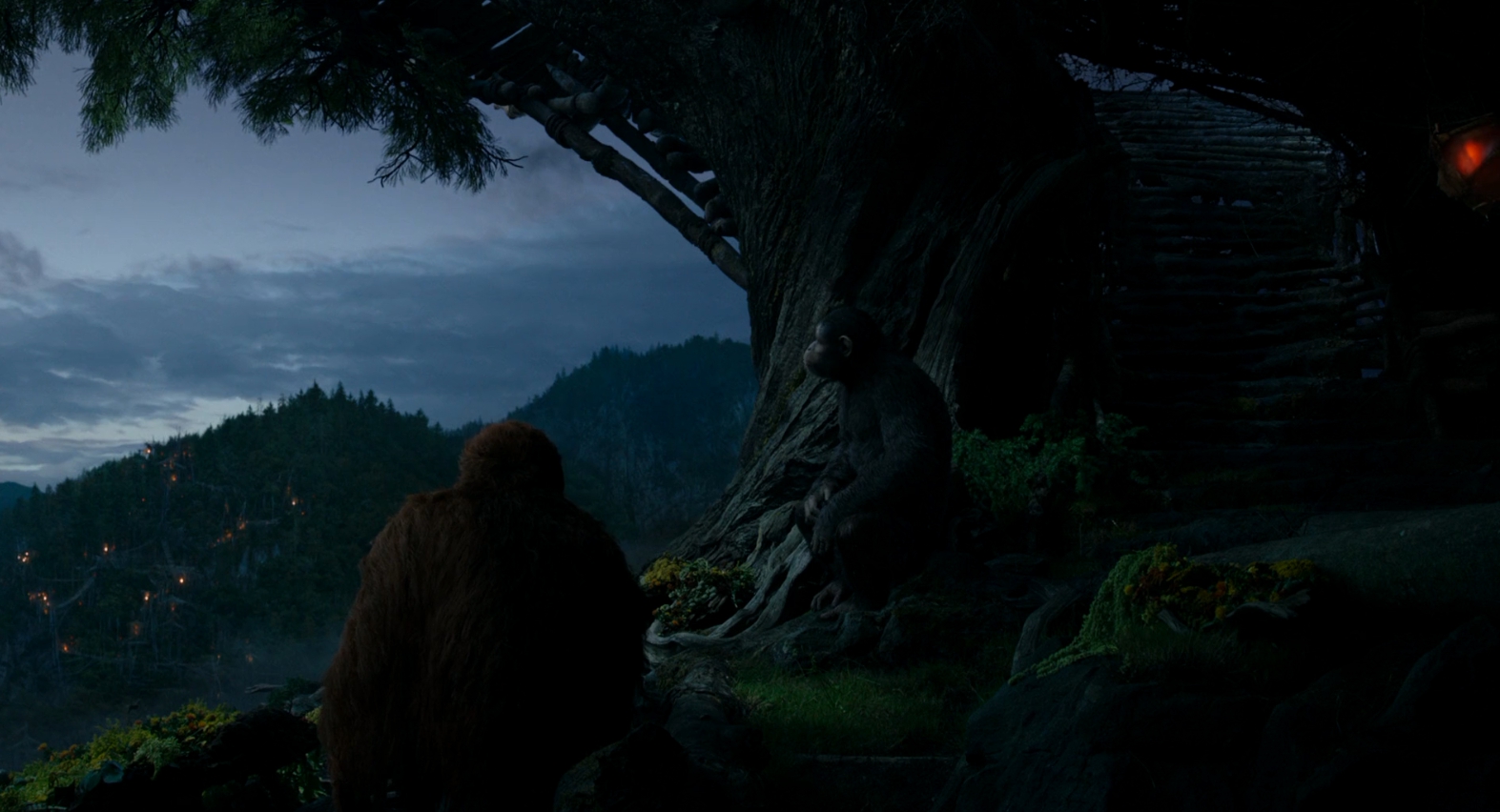 ………………………………………………….
This movie is so great and actually kind of incredible because it manages to be better than 'Rise of the Planet of the Apes' which was already a fantastic film. But this one is even better and sequels are rarely better. It is great because it prolongs the story and we see the beginnings of the conflict between the apes and humans and it serves as a perfect middle chapter in what I hope is going to be an amazing trilogy.
So the biggest reason why this movie is so incredible lies in its nature. Whereas its predecessor was a science fiction film that started the whole story, this one not only continues the plot, but it also changes its tone and setting. It is much more action oriented, much darker and much more ambitious but still being moving in its tone. It is very much a sequel to 'Rise', but it is also kind of its own thing and that is what every sequel should strive for.
………………………………………………….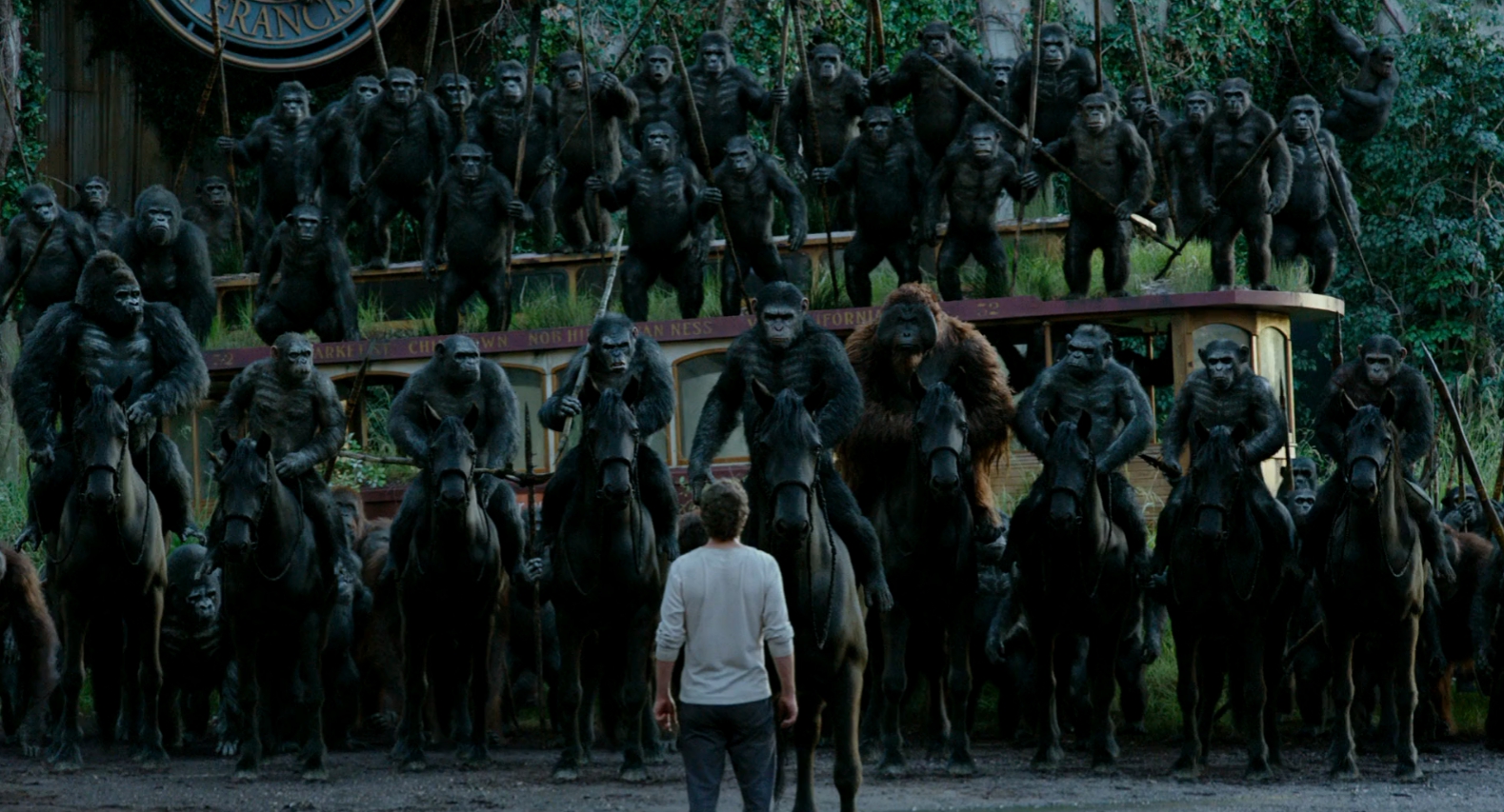 ………………………………………………….
Caesar is a phenomenal character and here he becomes absolutely fantastic and one of the all time greatest blockbuster protagonists. Yes, he is that good. We see his struggles with his fellow apes as the leader, but we also see his relationship with humans which is wonderful and he is such a wise, but incredibly strong ape too.
Malcolm is very good and the relationship between these two is beautiful. Dreyfus is somewhat of a typical villain, but still very well realized mostly. Alexander and Ellie should have been better developed, but Koba is of course excellent as the one responsible for the entire war that is now brewing between the two species.
Jason Clarke is likable in the role, Gary Oldman is as good as he usually is and of course Andy Serkis steals the show entirely. His performance is breathtaking and he honestly should have been Oscar nominated for this role as it is that good.
………………………………………………….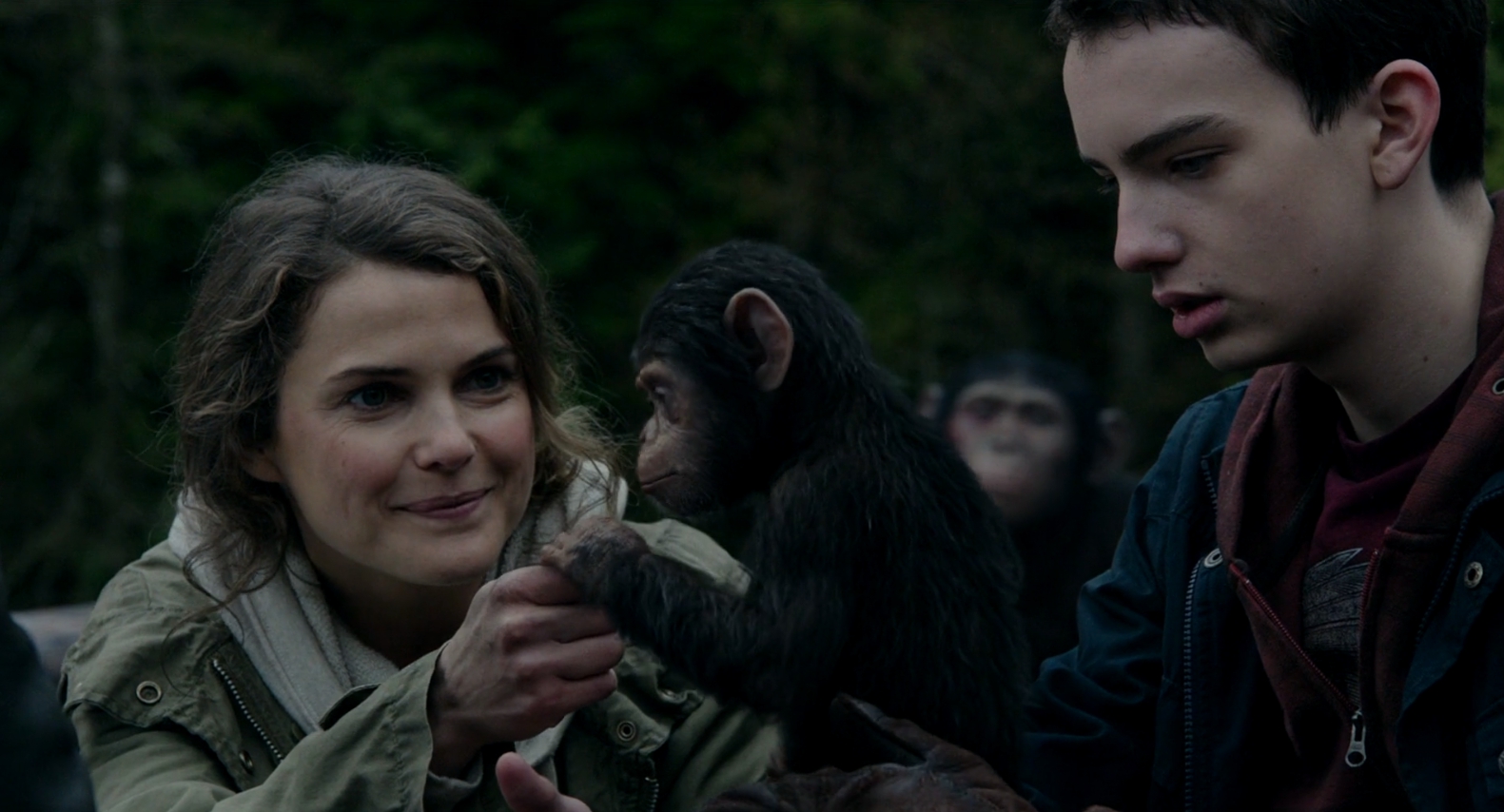 ………………………………………………….
Dawn of the Planet of the Apes has a bunch of memorable sequences and I am going to list some of my favorites now. Loved the opening and that bear fight scene was amazing. The chimp baby scene was adorable, of course the scene where Caesar reminisces his time with Will is emotionally resonant, his fight with Koba is exhilarating and of course the entire ending is majestic and the emotional moment Malcolm and Caesar share is just beautiful to witness.
The movie is very well directed by Matt Reeves, very well edited and paced and once again featuring splendid special effects. It looks amazing and sounds great, but the apes themselves look real that it really is one shining example of what CGI could accomplish nowadays. I usually don't love CGI, but here I did as it was put to brilliant use.
………………………………………………….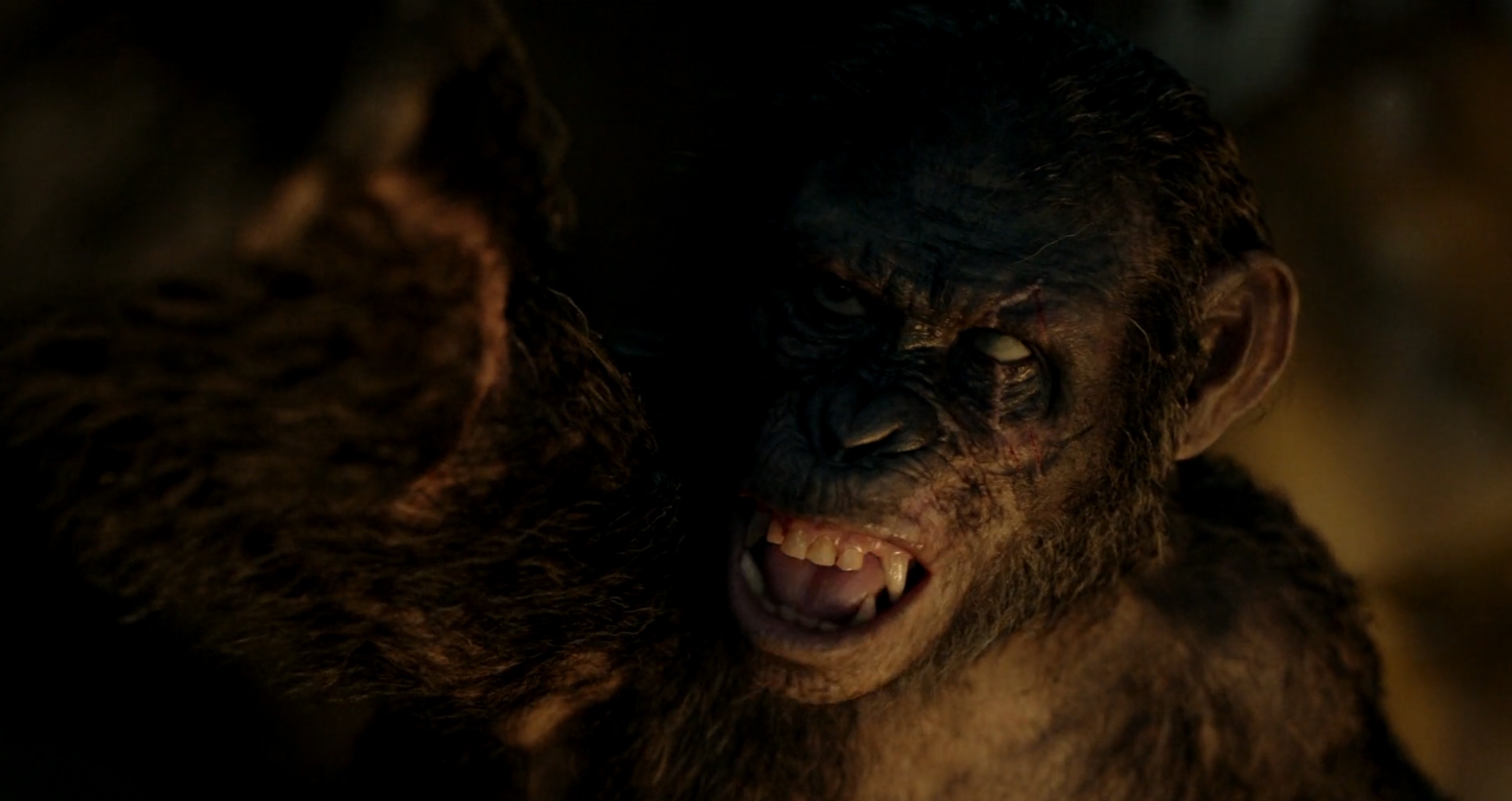 ………………………………………………….
I thought the action was excellent and never felt overwhelming as it was so well done. The emotion is evident from beginning to end and it is the biggest reason why this newly restored franchise is great as you feel for its characters and fear for their lives. But because the script is so good and the dialogue is excellent, you've got one whole beautiful package in here. It also seemed realistic and I loved that the apes used sign language and the use of subtitles is great. The film shows us the roots of evil so well and how connected to intelligence it really is.
Evil is born along with evolution and it is a necessary negative aspect that comes from intelligence and leads all wars; the society needs to have cooperation and trust in order to progress – those are the statements that Dawn of the Planet of the Apes makes: a movie which is very intelligent and incredibly emotional (the final scene is beautiful) while still containing a bunch of great action scenes and absolutely superb special effects. It also has one of the best ever protagonists in Caesar. It is one of the best films of 2014 and one of the best sequels as well as blockbusters ever made, the one which trumps even the absolutely amazing predecessor and which raises the bar for the finale leading to what definitely could be one of the best, if not the very best, trilogies of all time.
My Rating – 5
………………………………………………….