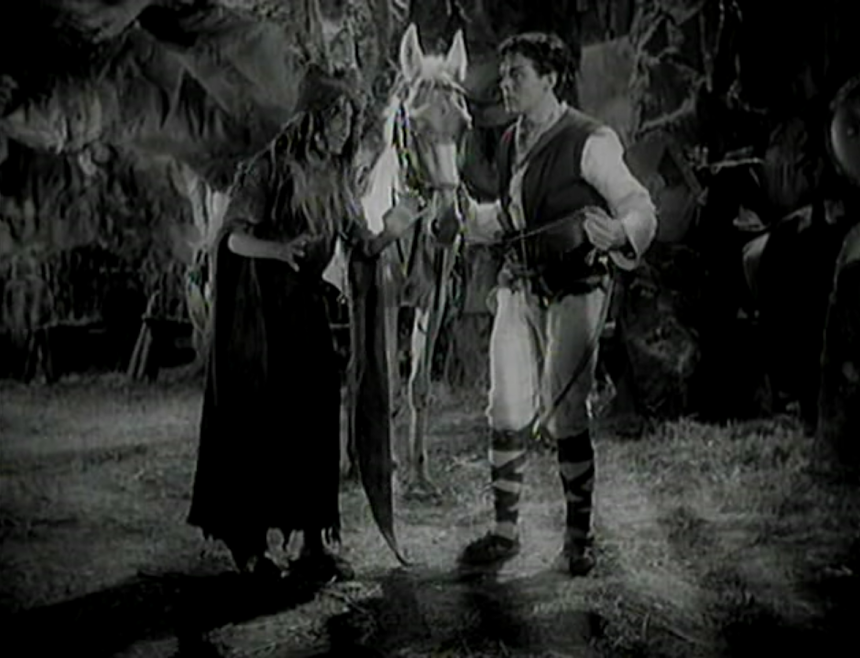 ………………………………………………….
Cudotvorni mac Movie Review
Cudotvorni mac (The Magic Sword) is a 1950 Yugoslav fantasy film directed by Vojislav Nanovic and starring Rade Markovic. It is such a pleasant, wonderful fairy tale.
………………………………………………….
"You have a pretty head, boy. Take care of it well"
………………………………………………….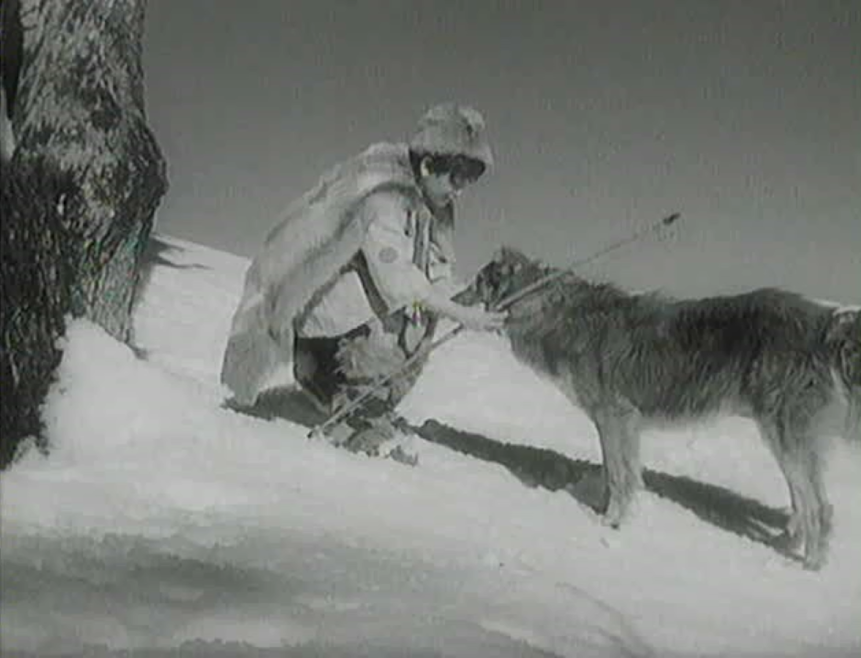 ………………………………………………….
The film is based on a Serbian folk tale The Nine Peahens and the Golden Apples while containing elements from Bas Celik as well. I loved Bas Celik as a child, but I wasn't acquainted with the aforementioned tale prior to watching this movie. But the movie mixed those two really well into a coherent and entertaining whole.
I loved this movie so much and I honestly think that had it been an American film, it would have been a fantasy classic by now. But this way, it unfortunately remains forgotten. It is basically a Serbian version of a Disney flick and needless to say, I loved every second of it. It is good for both children and adults and it is adventurous and fantastical while also being very funny.
………………………………………………….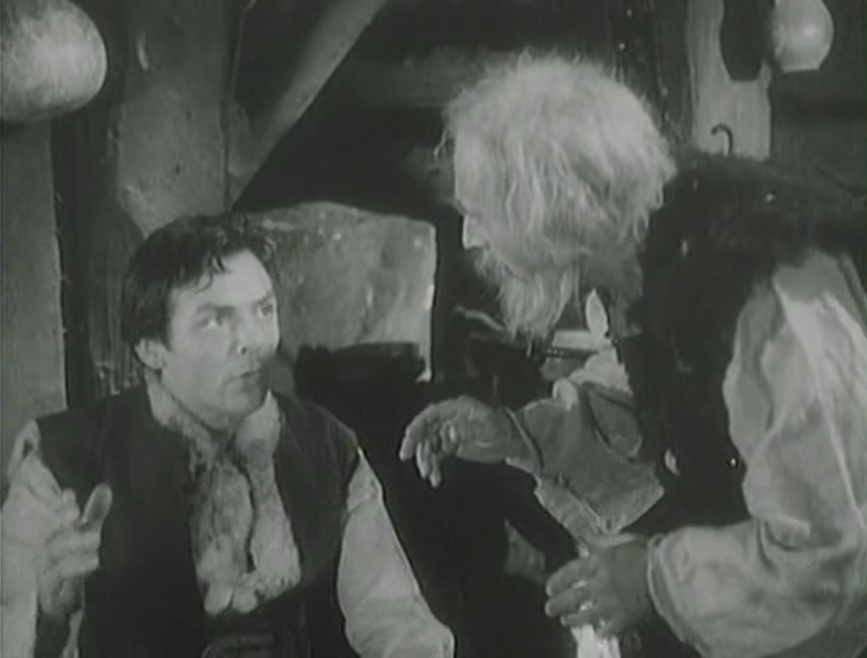 ………………………………………………….
The characters are quite solid and some very memorable such as the villain Bas Celik. And I loved the witch and the plethora of funny characters in the second half were amusing. As for the acting, it is theatrical for sure. Some of the performances were too over-the-top, but mostly they were fine and that theatrical style suited the period of the movie rather well leading to a realistic sounding as well as looking flick.
I said that it is a Disney film and that's because I saw elements from 'Snow White', 'The Black Cauldron' and 'The Sword in the Stone'. All of these were present, but the film is still original as it mixes the elements from those stories into an authentic mix of its own while also containing many new and fresh ideas such as the talking fish and the villain himself.
………………………………………………….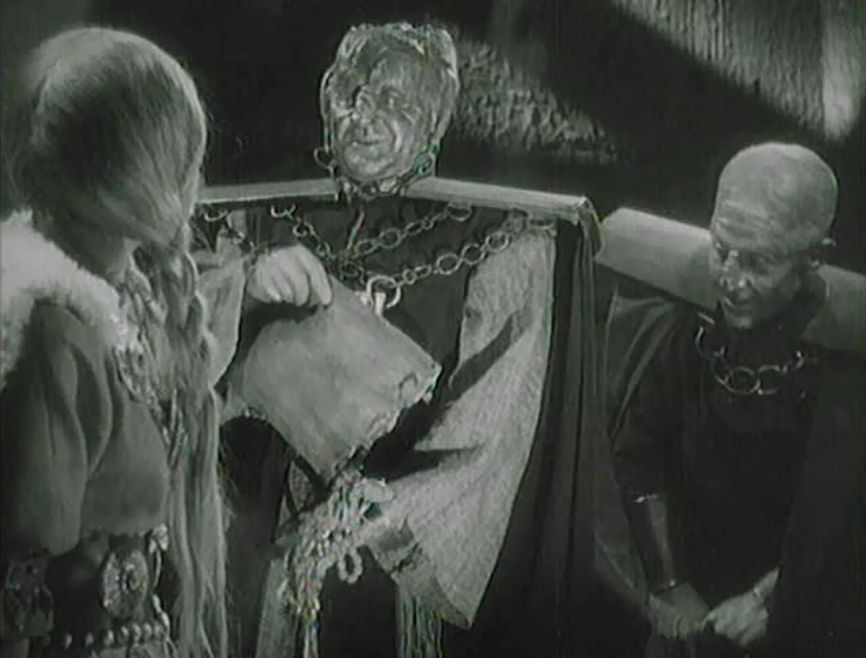 ………………………………………………….
I loved the beginning and it instantly hooked me in while the ending was a bit too typical for me. The entire middle part was the best with the witch scene being a lot of fun and of course that dining sequence is hilarious. Yes, Cudotvorni mac is such a funny movie. The humor is quite clever and interesting as it means that the film never takes itself too seriously and it pokes fun of its characters and plot points. Some of the lines were so incredibly funny and the movie made me laugh quite a bit which I honestly did not expect.
So The Magic Sword is adventurous and a lot of fun, but it's also technically superb. Yes, it is a shame that today's Serbian movies are devoid of fantastical elements as this was an example of how great these folk tales are and how perfect they are for the visual medium of film. It is astonishing how great the film looks and that it was made in 1950 was just incredible to me. Such an admirable effort.
………………………………………………….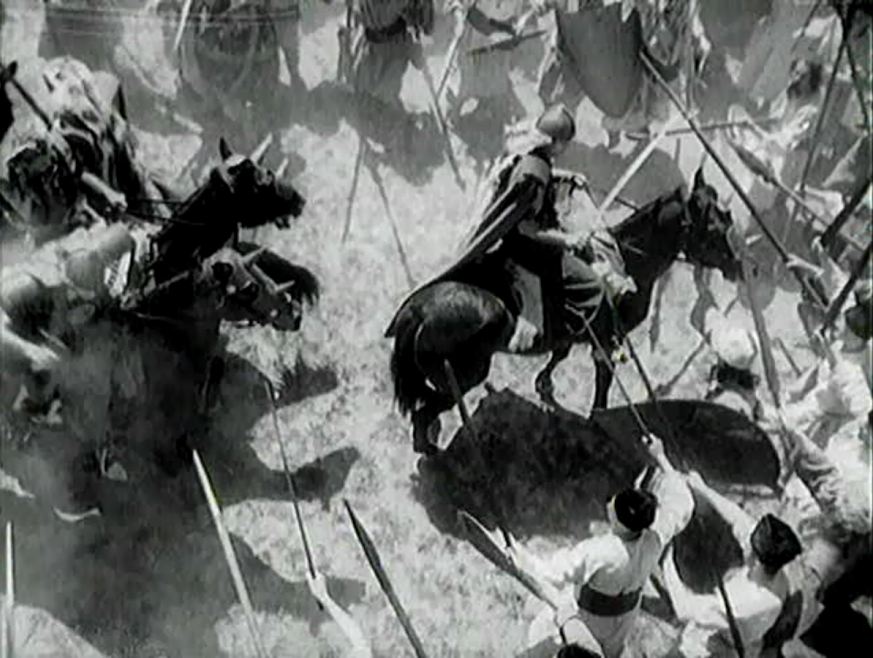 ………………………………………………….
The cinematography is excellent and some of the imagery is truly gorgeous as the film is very pleasing and even poetic in its reliance on natural scenery. I loved its attention to detail and the visual effects are pretty good for its time. The costumes are excellent and the score is very good with a couple of songs and dance scenes being very good. It succeeds as a great period piece and the film is also superbly paced and never dull or rushed. And I loved how its dialogue was representative of its time period and filled with archaic language. It truly felt like medieval Serbia and I admired that commitment on the part of the filmmakers. A true underrated classic from the cinema of Serbia and to me it is even one of the best films of 1950 overall.
Cudotvorni mac (The Magic Sword) is basically a Serbian Disney movie and naturally I loved every second of it! Its natural scenery is gorgeous, the film is well paced and the effects are solid, but it is its story which mixes two Slavic folk tales that is a lot of fun. It is adventurous and fantastical while also being rich in detail and incredibly funny thanks to such a great humor with many hilarious lines. It's such an underrated fantasy flick that really needs to be seen by more people.
My Rating – 4.5
………………………………………………….