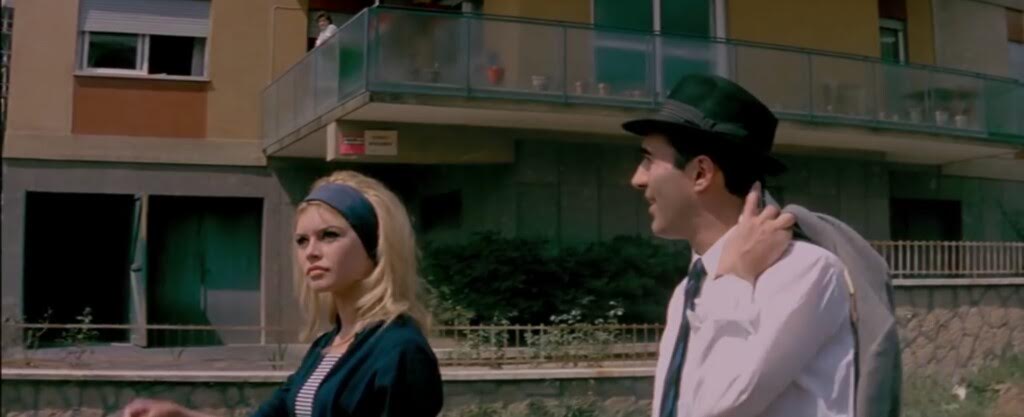 …………………………………………………………………..
Contempt Movie Review
Contempt is a 1963 French drama film directed by Jean-Luc Godard and starring Brigitte Bardot and Michel Piccoli. It is such a good film that left a big impression on me.
…………………………………………………………………..
"I've noticed the more we doubt,
the more we cling to a false lucidity,
in hope of rationalizing what feelings have made murky"
…………………………………………………………………..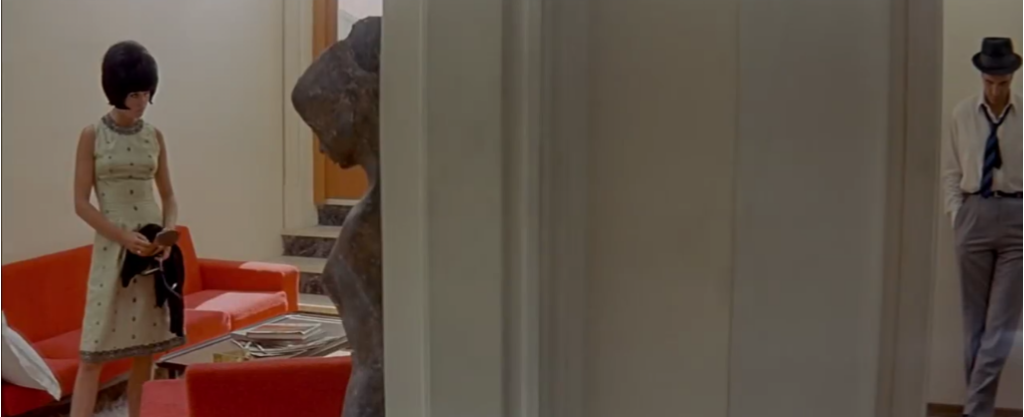 …………………………………………………………………..
It follows a dissolution of a marriage because of lack of trust. Now the reason why I liked this movie is that it is both a talkative and a visual experience and I love both. There is a conversation between the two that lasts for more than thirty minutes and that is probably the highlight of the entire film, so realistic and natural that scene felt. But there is also a sense of space as it is so well utilized in every scene and objects almost became characters in their own right.
I found the film's parallel to Odyssey really well done. Contempt has such an overwhelming melancholy tone to it that it does leave a big impact on the viewer, at least it did to me. It is even artistic at times and surely it is one of the rare Godard films that are less pretentious and more engaging and truly artistic. His direction here is very strong.
…………………………………………………………………..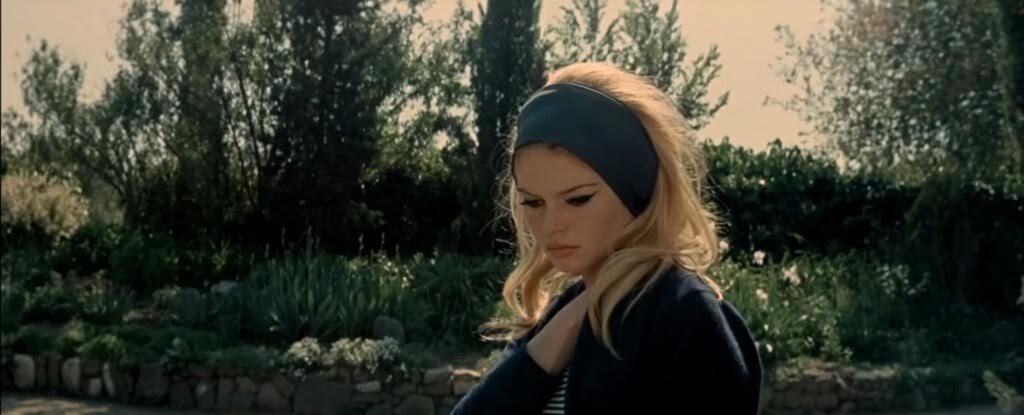 …………………………………………………………………..
The film does succeed as a romantic tragedy and I really liked both of the protagonists. It seemed at first that they argued over nothing, but because I myself can be very jealous, I understood her character and why she acted that way. It was a great showcase of how jealousy and lack of trust can ruin an otherwise strong relationship.
Of course the film is phenomenally acted. Everyone did a good job, but Michel Piccoli and Brigitte Bardot carry the entire film on their capable shoulders. He is very good, subtle and his performance is strong and realistic whereas she is so charismatic and memorable in possibly her greatest and most famous role. The film showed her naked butt too much, but despite me not liking nudity in a film, this was mostly well done and more truly sensual than overdone. She is a beautiful woman, but she also could act and her performance here is a proof of that. And she was definitely very endearing in some sequences.
…………………………………………………………………..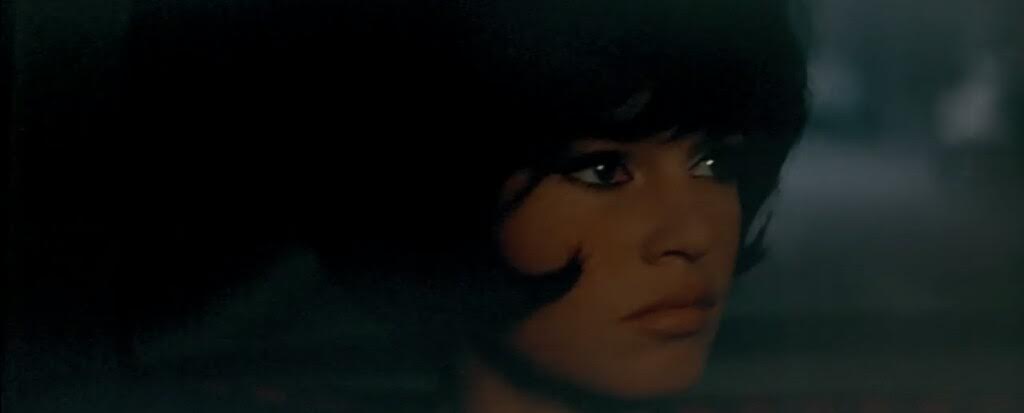 …………………………………………………………………..
Contempt has its problems. It is overall too slow and seemingly about nothing. And the first fourth or so is very mediocre. I really disliked that beginning as the shooting of the movie proved to be a bad way to start the film, cold and unappealing. But thankfully those kinds of scenes became much better later on.
Contempt is beautifully made. The score is very strong and its theme repeated throughout the whole picture is fantastic and so melancholic, perfectly fitting its tone. The editing is also pretty good. The film is slow, but it is paced well and it is actually the kind of slow movie that isn't boring, but that just demands patience and it rewards you afterwards with an emotional ending. It is a film that is layered and that becomes much better after you've seen it when thinking about it thoroughly.
…………………………………………………………………..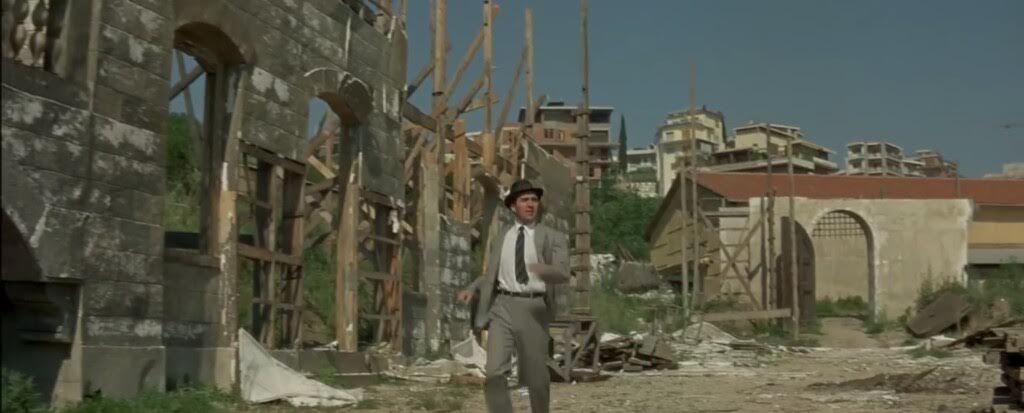 …………………………………………………………………..
The cinematography is also superb. Everyone talks about the colors used here that represent the colors of the American and French flags and certainly that was an interesting choice, but I myself admired its scenery the most. The Italian seaside brought a lot of memorable imagery to it, the one that is fitting to its story as it felt again poignant and also timeless, fitting to Homer's work. The film sounds and looks great and its camera movements are so polished. Overall, I really liked it and it is one of the films that surprised me how good it is as I didn't expect much going to it.
Contempt is a rare Godard film that is less pretentious and more truly artistic which is why I liked it quite a bit. The camera movements and the imagery are stunning, Brigitte Bardot and Michel Piccoli are charismatic and memorable leads, the film's parallel is well incorporated and the overall story felt at first simplistic, but is actually poignant and clever. It has a very weak beginning, but it is mostly a wonderfully melancholic, sensual and frequently beautiful film that stays with you long after you've seen it.
My Rating – 4.5
…………………………………………………………………..