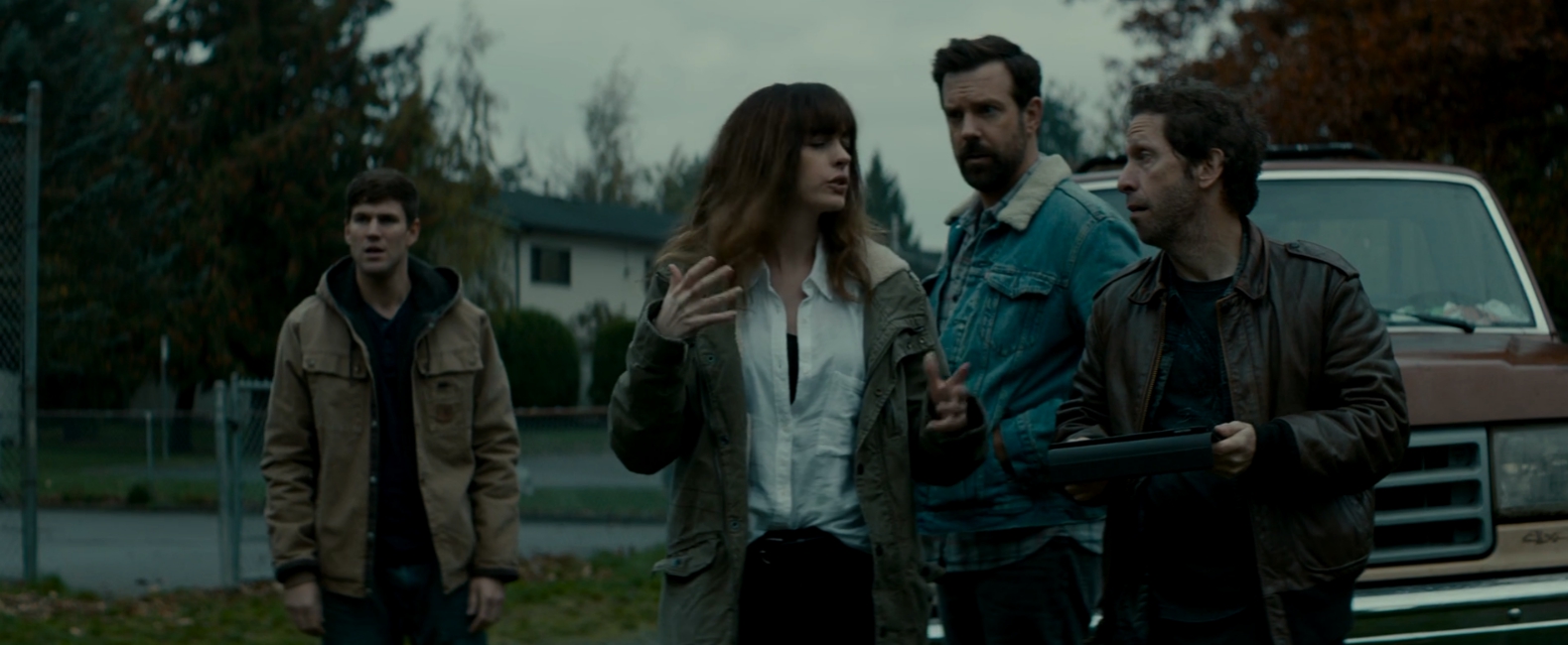 …………………………………………………
Colossal Movie Review
Colossal is a 2017 fantasy thriller film directed by Nacho Vigalondo and starring Anne Hathaway and Jason Sudeikis. It is one of the year's most underrated films.
………………………………………………….
"Hi. She's the monster; I'm the robot"
………………………………………………….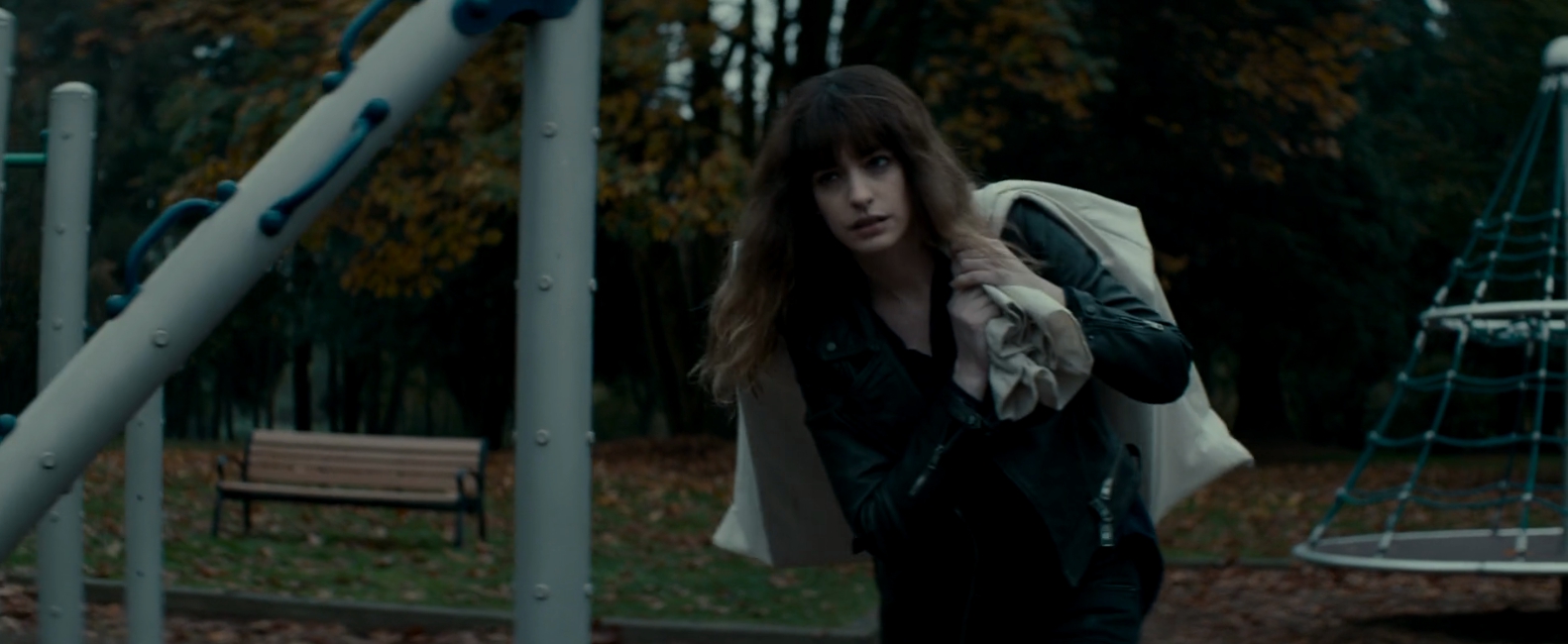 ………………………………………………….
The film really should not be talked about in detail as the story is so unique that it should be experienced by everyone without spoilers. It is one of the most original films that I have ever seen and its offbeat nature just blew me away. It seemed like something anime would do and seeing it in an American film and realizing that it is not based on anything previously published or released makes all the difference. It is the proof that originality is still possible, even in this day and age.
It juggles its tones so well and it truly is very diverse in terms of the genres. I do not agree that it is a dark comedy, but it does have some of those elements. It also has some drama as well as really well realized horror elements. But it is at its core a fantasy thriller in my opinion. The film starts as a drama, then suddenly becomes a full-on fantasy and it afterwards introduces strong thriller elements with its villain. It is unlike anything I've seen before.
………………………………………………….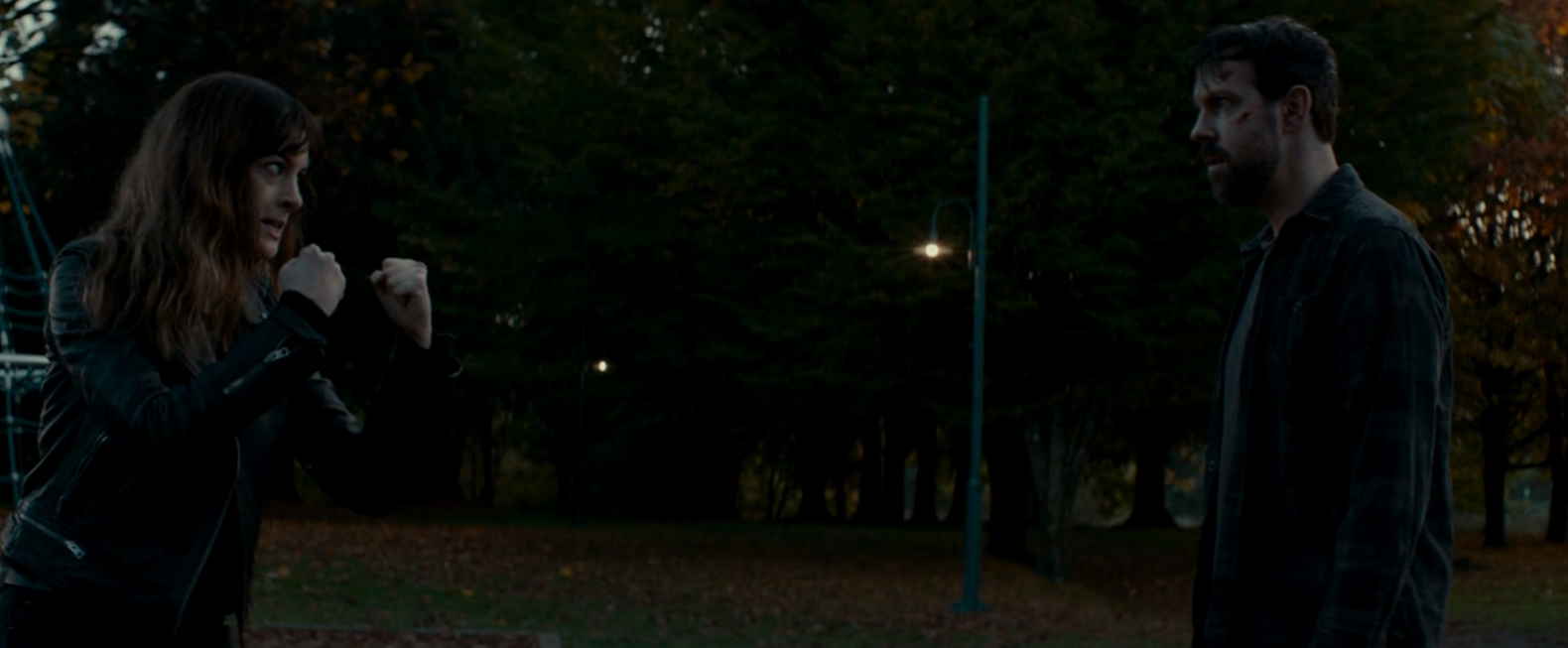 ………………………………………………….
Of the highlights, I absolutely adored its ambiguous ending as well as the final fight which was so well thought out and with a great twist. The film has exceptional attention to detail and they truly did the most they could do with this premise. Some of the chases felt unrealistic and to me the film has a plot hole or two (why not call the police or at least retain the villain in some way), but those plot contrivances are to be expected of any crazy and original idea and most of the movie had no such problems.
Dan Stevens is good in the role, but this is the show between Jason Sudeikis and Anne Hathaway. Him I did not buy in this role as his comedic background was not perfect for a very dramatic, serious role. He is still good, just not great. But the character is so well written and memorable. Anne Hathaway, on the other hand, entirely stole the show here and delivered one of her best roles to date in such a phenomenal, really strong and heroic female role.
………………………………………………….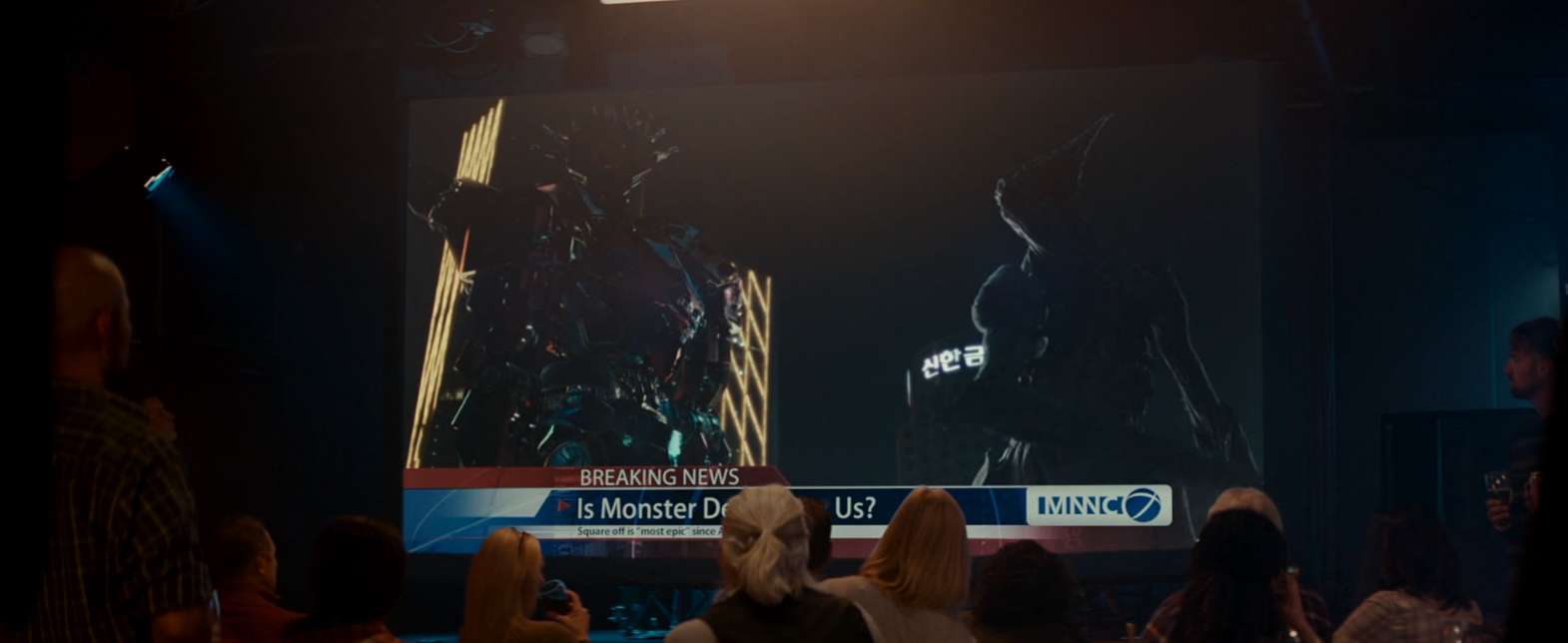 ………………………………………………….
Colossal is so well made. The direction is good and the script is out of this world. Its attention to detail and its dialogue are both terrific and the movie is actually pretty smart. It actually explores two things really well. One is the nice guy facade which women do know a lot about and the other is a quest to beat alcoholism which is the main theme of the film. Every woman should see this movie in my opinion as its heroine is great and the troubles she faces should prove relatable to them.
The score is forgettable, but I did like its special effects. Humble, yet very well done and the two creatures correspond well to the two characters. I liked their designs quite a bit. The film can be surprisingly funny at times while also being genuinely dark at other times. It is always a riveting ride and truly one of the most underappreciated films of 2017.
With absolutely amazing and actually quite thematically rich script, excellent characters and a superb performance from Anne Hathaway in such an admirably heroic female role, Colossal is simply unlike any movie I've seen before. It juggles its tones and different genres so well to create a well thought out and incredibly offbeat story that is not only incredibly entertaining, but also very deep. It is one of the most underrated films of 2017.
My Rating – 4.5
………………………………………………….