………………………………………………………………….
Clueless Movie Review
Clueless is a 1995 teen comedy film directed by Amy Heckerling and starring Alicia Silverstone, Brittany Murphy and Paul Rudd. It is a really funny, quite good coming-of-age flick.
………………………………………………………………….
"He does dress better than I do,
what would I bring to the relationship?"
………………………………………………………………….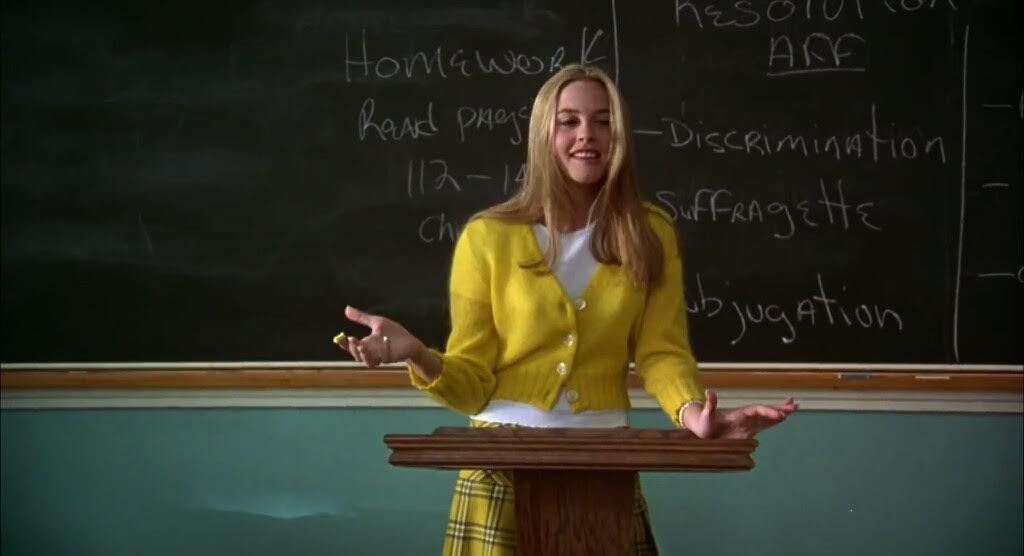 ………………………………………………………………….
Clueless is an iconic teen movie and while I certainly wouldn't call it great, I found it to be pretty good nonetheless. It unfortunately falls prey to the conventions of the genre in its third act, but everything that came before is really good and quite funny. And the film isn't stupid as it touched upon some issues with sophistication and it also presents its subjects with care and realism. I liked the makeover aspect of the storyline, but I overall really liked the parody tone to it and I found its humor to be great. And even though it definitely loses its steam near the end, the film is for the most part incredibly entertaining and fun to watch.
Let's talk about the characters. Now frankly, the characters here are mostly teenage clichés, but that is okay as the movie makes fun of those clichés and it mostly gives us good development for its characters. I really enjoyed Cher as she is such a memorable, funny main character. And yes, her transformation at the end was obvious and way too clichéd, but at least she did not change as drastically as these movies usually go. She changed a lot, but there were traces and hints at that throughout the first half of the film and I really liked that.
………………………………………………………………….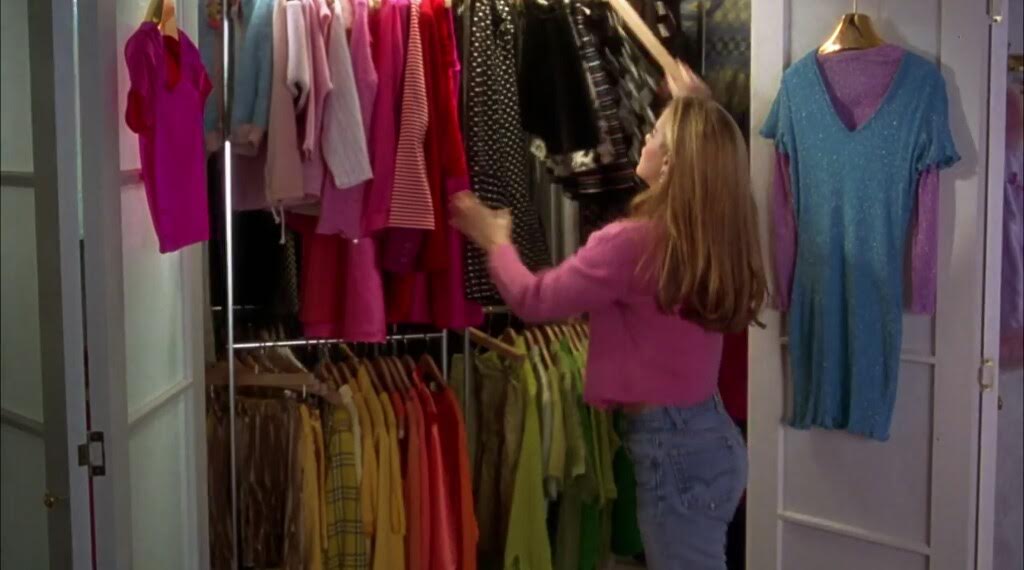 ………………………………………………………………….
Dionne I did not care for at all as she is not well utilized nor particularly likable. Tai is also a solid character and a realistic one, but quite annoying, more and more as the movie progressed actually. As for Josh, he is again a good guy archetype, but I have to say that I somehow liked him and the relationship between the two is so clichéd, but frankly I got some enjoyment out of it for some reason, maybe because the two were charming together. Mel is good as the father, Amber is typical but brings some fine moments and Christian is again a clichéd gay character, but still somewhat different and interesting in some scenes. All of the characters are solid, but the interactions and the relationships between them are some of the highlights of the film.
………………………………………………………………….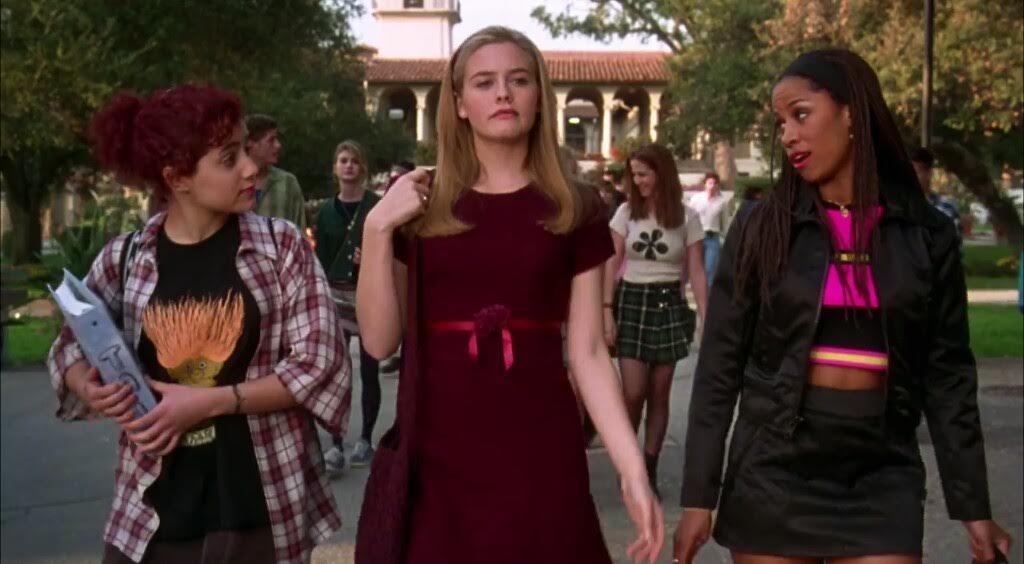 ………………………………………………………………….
Clueless is a really funny movie. I enjoyed its humor quite a bit and I honestly laughed a lot while watching it. Some of the highlights are those scenes with the teachers and the whole first act or so was really funny, energetic and just a lot of fun. And Cher made me laugh the most as she is undoubtedly the funniest person here. The movies manages to be hilarious at times mostly due to its dialogue. Yes, the dialogue is absolutely terrific with just an abundance of riches in terms of memorable quotes and lines. I just loved the tardiness speech and also Cher's speech in her assignment was hilarious. Those moments in the classroom were absolutely hilarious. But there are also a couple of snarky remarks between the girls that were so funny and that robbery sequence is just hysterical. Cher's line – "He does dress better than I do. What would I bring to the relationship?" is so funny and easily my favorite line of the film. And as for that driving test scene, that was just priceless. Clueless truly benefits from its quotable dialogue.
………………………………………………………………….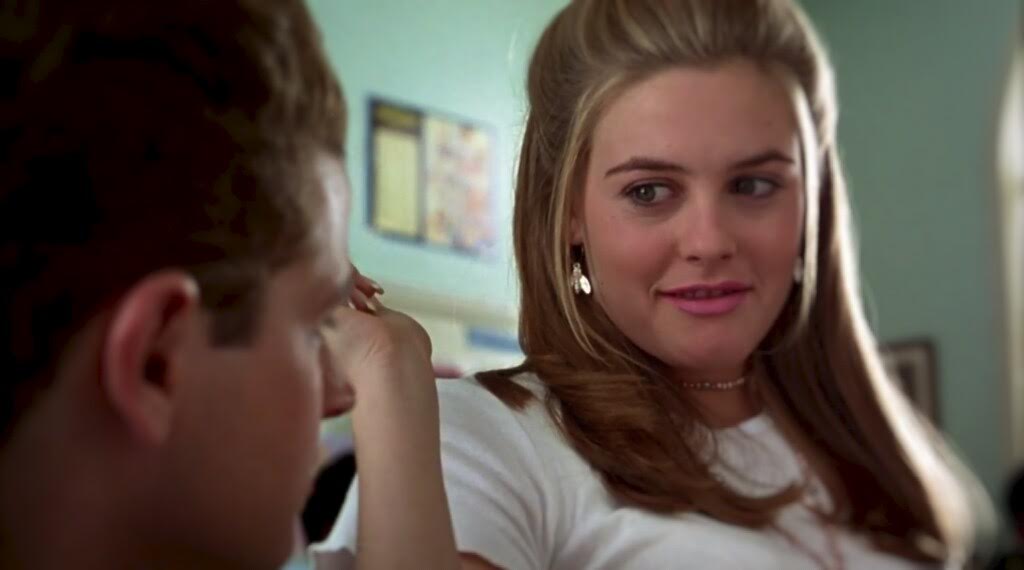 ………………………………………………………………….
Let's talk about the acting. It is really a shame that none of these actresses had a big career as they are all great here. Alicia Silverstone is the revelation as she is so good at such a young age. She is charismatic, likable and so talented and she played the part wonderfully. Brittany Murphy is also excellent, Stacey Dash is fine as well and of course Paul Rudd is as likable as usual.
I liked the score quite a bit in Clueless, it was fitting for it and well incorporated. I liked its attention to detail in terms of clothes and technology. The tone is problematic as it does become too romantic and dramatic all of a sudden near the end in a typical genre fashion. The direction is also not that good as is the pacing as the film loses its steam near the end and significantly slows down. But it was so energetic and fun at first. It does have its heart, but most of its emotion is forced and clichéd. But it is an evidently memorable entry in the teen genre, very quotable and so much fun that I honestly overlooked most of its big flaws.
Clueless definitely loses its steam and succumbs to the conventions of the genre in its third act, but it is otherwise a really good, energetic and incredibly entertaining coming-of-age flick with such a charismatic and memorable turn from Alicia Silverstone, clichéd, but well developed characters, terrific humor with many funny scenes and an absolutely fantastic dialogue with many quotable and hilarious lines.
My Rating – 4
………………………………………………………………….