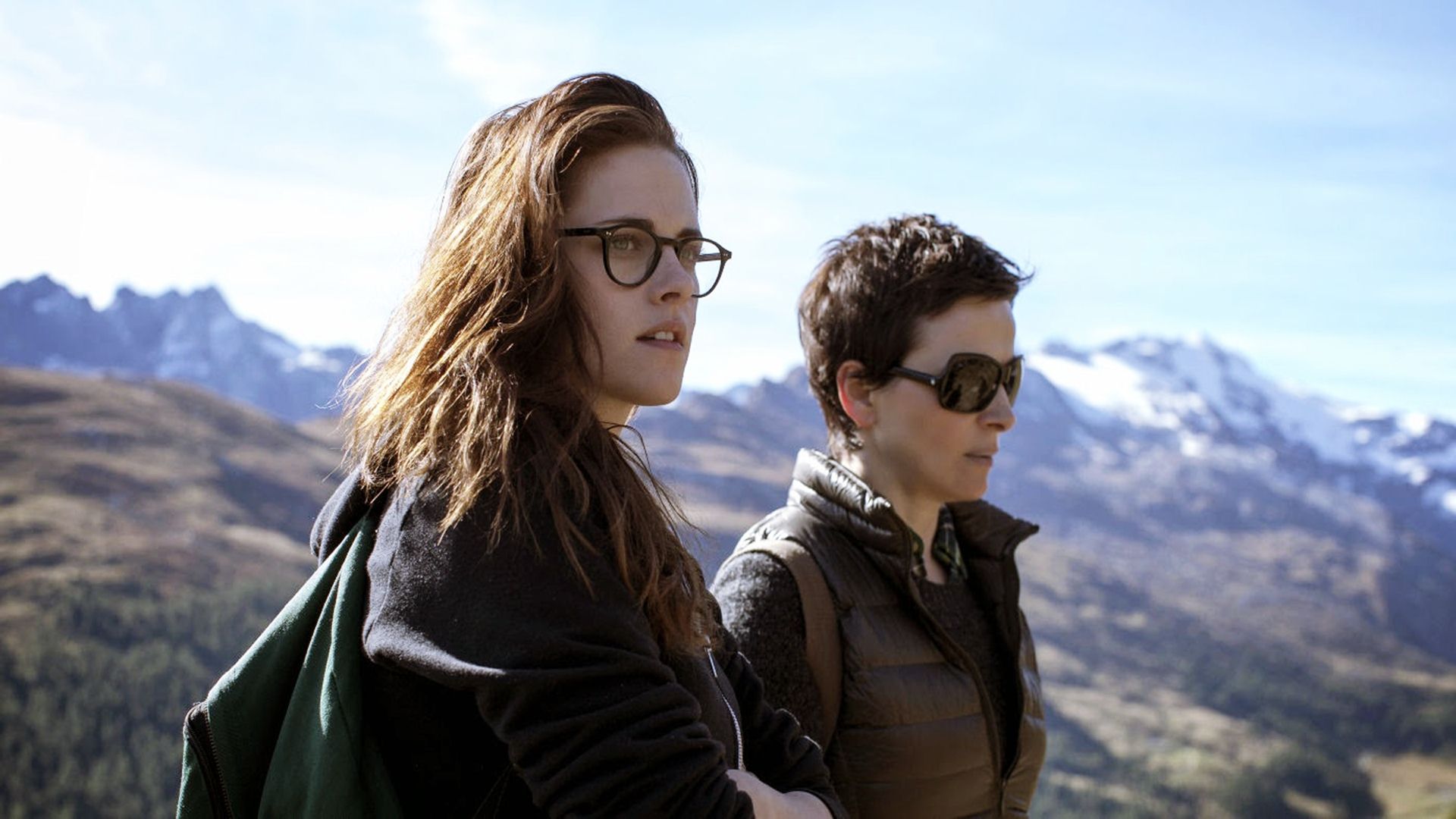 Clouds of Sils Maria Review
Released in 2014, directed by Olivier Assayas and starring Juliette Binoche and Kristen Stewart in the lead roles, Clouds of Sils Maria is a chamber drama about a famous actress who has to prepare for a future role with the help from her personal assistant.
The plot in this movie is very simple, but the execution is extremely complicated.  It literally consists of countless dialogues, mostly between the two female leads who prepare a play thus shifting from reality to fiction all the time. That approach I found interesting, but the execution I found problematic because it is sometimes too vague and at times just scratching the surface of its sophisticated themes. I wanted less fiction and more reality, and I also wanted more emotional intensity and more character development.
Speaking of characterization, although I wanted more because it demands a lot, it still is very good and for the most time incredible. Maria is wonderful and very sympathetic as this wonderful, vulnerable woman and Valentine is very well developed as well with their relationship of course being the highlight of the picture. However, I have to say that I was not fond of Val because she can be way to annoying and even condescending to her employer.
As for the acting, it is magnificent with each and every performance being absolutely terrific. Kristen Stewart once again, after 'Still Alice', shows us that she truly can be a great actress giving quite a respectable performance, stupendous to say the least. However, I cannot understand why critics rave about her being the best when Juliette Binoche is clearly the finest actress here giving not only a fantastic performance but also one of the best of that respectable year which is commendable given how much layered and difficult this role is, but she pulled it off completely, shining from start to finish.
Now, the themes. They are multiple, from passage of time to modern vs. older acting as well as modern entertainment and celebrities. The passage of time is one of the best realized here mostly thanks to the beautiful mountain imagery accompanying some of those sequences, but the main character's failure to understand modern blockbuster films and her continuing condescending attitude towards them is some powerful stuff beautifully explored and wonderfully fitting into the whole picture with that being one of the biggest reasons why Valentine left her near the end in that very memorable scene. But overall, I expected more because the film has so many of these great themes, but it never fully makes use of them thanks to some vague sequences, too simplistic surface and a failure to delve deeper into most of them.
Technically, it is a stunning movie. The editing could have been better as some scenes tend to drag for too long, but the cinematography is absolutely stunning with fantastic natural imagery that sticks with you. Also the direction is pretty good as is of course the dialogue. The score is also solid and as I said before, the acting is simply splendid.
Clouds of Sils Maria can be too dragged at times as well as too vague and it should have delved deeper into its themes, but those themes are excellent ranging from modern acting versus older to the passage of time, the cinematography is absolutely stunning and the characters are very well developed. But the biggest reason to see this film is the acting with simply splendid performances from Kristen Stewart who is unexpectedly good here and Juliette Binoche who absolutely shines from start to finish in a very demanding role.