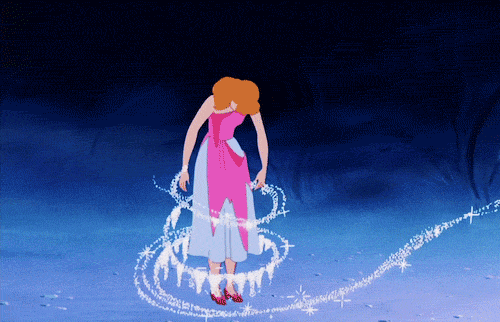 …………………………………………………
Cinderella Movie Review
Cinderella is a 1950 animated musical fantasy film which is Disney's 12th animated feature. It truly is one of the better Disney films of all time.
………………………………………………….
"They can't order me to stop dreaming"
………………………………………………….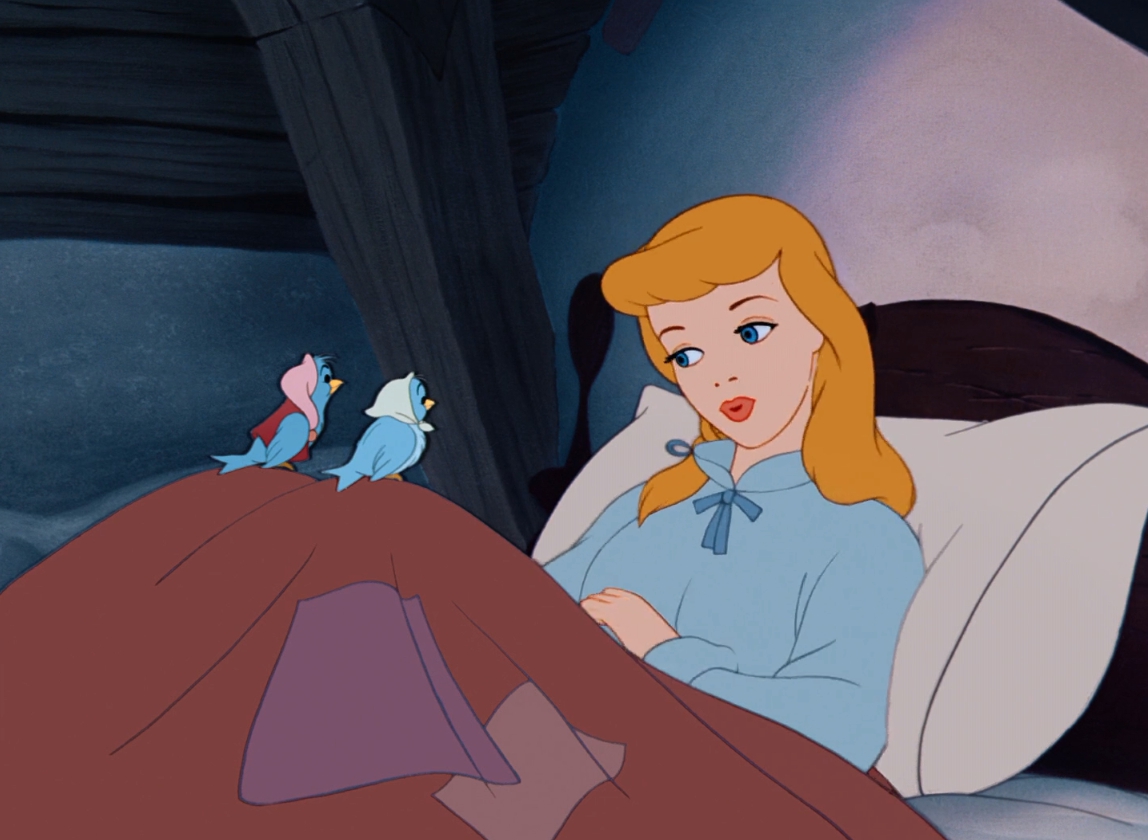 ………………………………………………….
After almost a decade of low-quality package films, Disney is back with a classic Cinderella, the film which will prove to be one of the best Disney films and one of their most fondly remembered pictures decades later. It surely has its obvious flaws, but the strengths are abundant that they mostly render those flaws minor.
First, the characters. There is a plethora of characters in this movie – from the innocent protagonist to wonderfully evil villains to the prince and his silly father to the mice, the necessary sidekicks. Cinderella is, like Snow White – kind, pretty, a good singer and great with animals, but unlike the first Disney Princess, she has a bit of a feisty and rebellious attitude making her more believable and modern. She is not too developed, but still a solid early Disney Princess who is actually much more active than people nowadays give her credit for. She actually went to the ball and managed to find her own happiness instead of waiting for it to happen.
………………………………………………….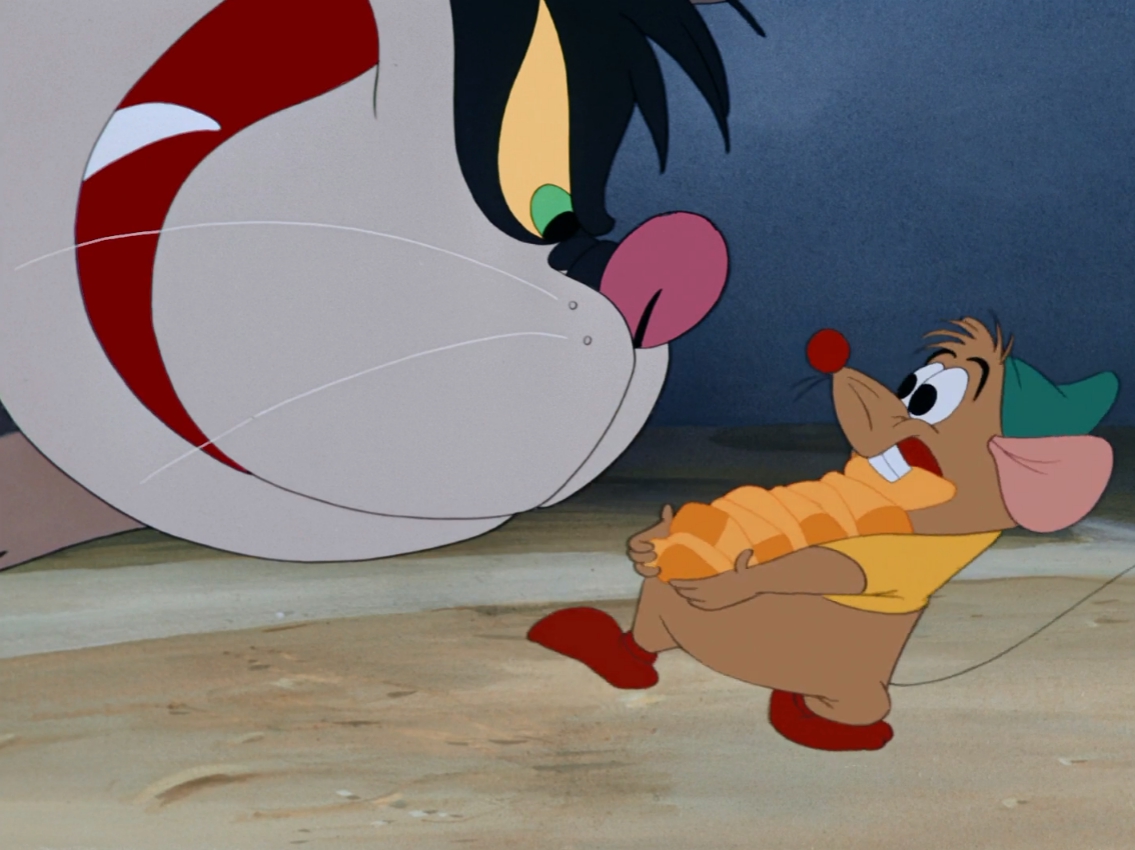 ………………………………………………….
Prince Charming is unfortunately a non-entity as the most underdeveloped character in the film. It is a shame, but at least all of the other characters are strongly developed and he would have been more utilized had the film been longer in length, but more on that later on.
Charming's father is an interesting attempt at comedy proving to be quite an unexpectedly funny creation. He is very desperate in his need for grandchildren which is realistic given the time period portrayed and he is a needed comic relief, influencing the fathers in 'Sleeping Beauty' in the process.
Now, the mice. They are at times funny, at times sweet and always helpful. Their chases with Lucifer should prove entertaining for children and a pleasant diversion for adults. Those action scenes are definitely cartoony, but still done so well and pleasantly reminded me of classic cartoons such as Tom and Jerry. Bruno is particularly memorable as this fat, food obsessed but also very endearing mouse.
………………………………………………….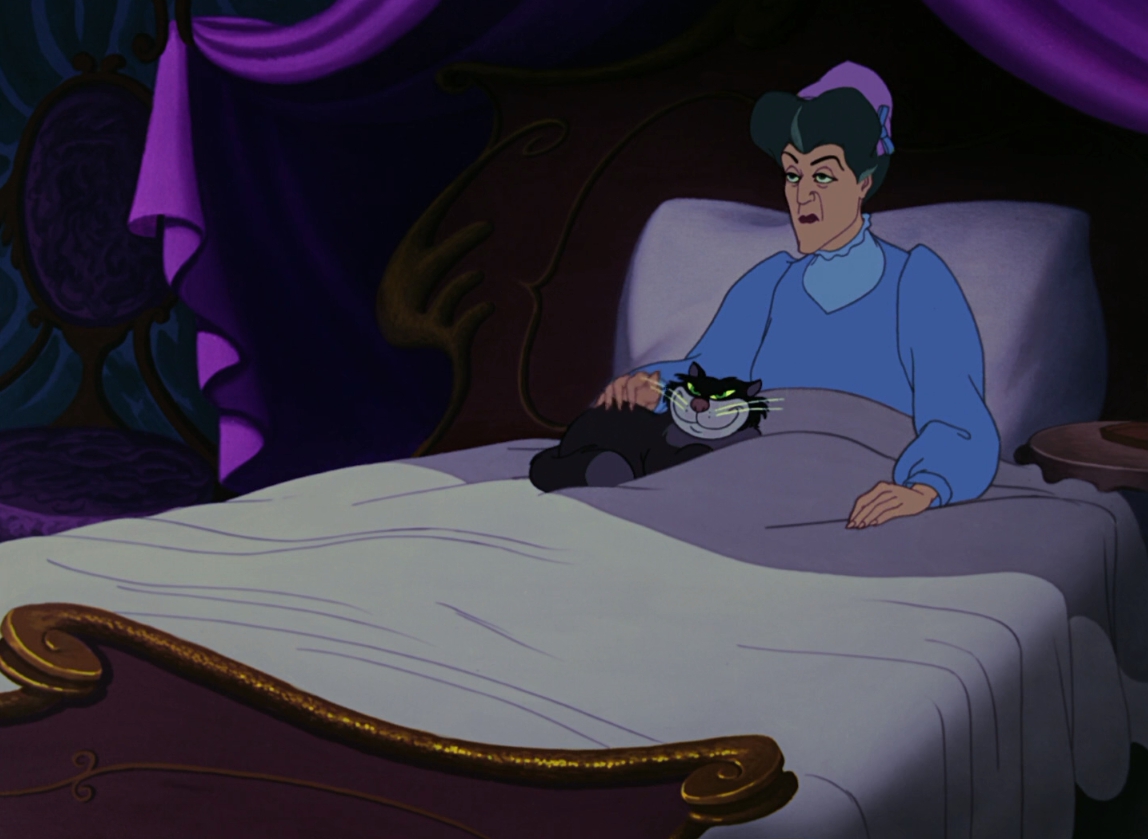 ………………………………………………….
Their voices are awfully squeaky and they more than occasionally feel as if they were the protagonists thus ruining the film's pacing a bit and greatly contributing to Cinderella's lesser screen time. But still they are endearing enough that the film did not suffer too much for having them appear too often. Plus I liked that this is the ultimate Disney Princess animal film as here Cinderella not only speaks to animals and helps them, but it is a mutual relationship as they help her too and they do help her a lot. The relationship is wonderful and important in terms of storytelling too.
Lucifer is one of the most villainous animal characters in all of Disney films thanks to his mean personality and negative attitude towards the protagonist. I do think that this film is not for a cat person as they are very much the villains here whereas the dogs are heroes, but still I liked that archetypical approach as here it worked in its favor and fitted the film really well. And he truly is a great animal villain or henchman should I say.
………………………………………………….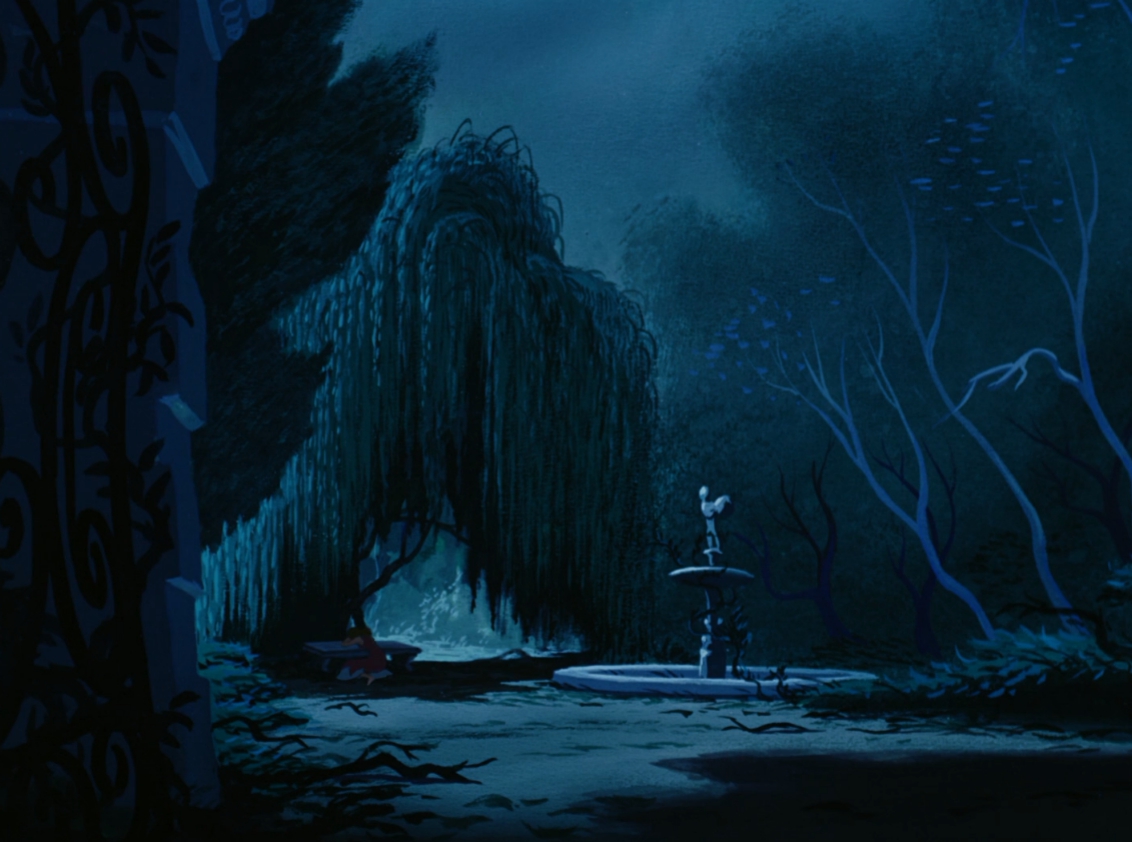 ………………………………………………….
Grand Duke is a funny counteract to the King and I really liked their amusing interactions. Fairy Godmother is of course very endearing and such a wonderful character. She is great both as a necessary story point and as the necessary magical element in the film. Anastasia and Drizella are very funny as these ugly, incompetent and stupid stepsisters.
But the one character who totally stands out is Lady Tremaine. She is mean, cold and just plain evil, coming across as even scary in some noir-influenced scenes. Her attitude along with her voice work and actions make her one of the very best Disney villains, probably better than Maleficent and the Queen because she does not need powers to be scary and evil. She is at the top or near the top of the list of best Disney villains and definitely the most underrated villain as well. A very menacing presence and even more disturbing for being a real, non-magical person.
………………………………………………….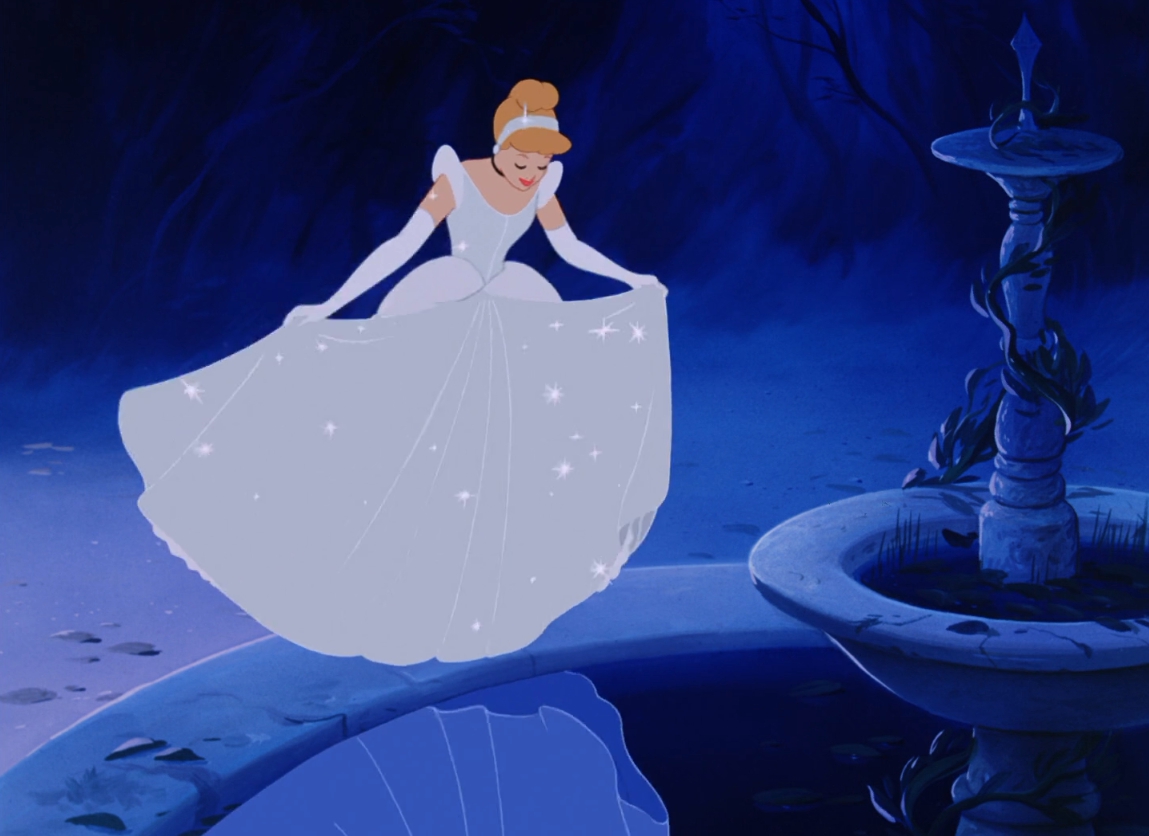 ………………………………………………….
This famous fairy tale is very well adapted here as Cinderella is enchanting, magical, endearing and always mesmerizing to watch. The highlights of course include the ball dance, some of the cat and mouse chases, every scene with Lady Tremaine and the dress making scene which is an unforgettable, simply beautiful Disney sequence. The film should have been much longer in length as the mice took too much of the screen time this way and the second half felt somewhat rushed. The first act is prolonged and the third is rushed but despite weaker pacing, the story is great and wonderfully traditional that it in the end works.
While the animation is not on par with the studio's first couple of films, it is nonetheless far better than the package films thanks to an interesting beginning, colorful style and an artistic ballroom sequence. The character design is excellent and the interiors look great, but to me the highlights here are the exteriors. This is a rare animated film which feels like a concept-art come to life as some scenes (especially the outside ones) are so elegant, artistic and dreamlike in their quality that they almost felt like paintings. I loved that artistic angle here.
………………………………………………….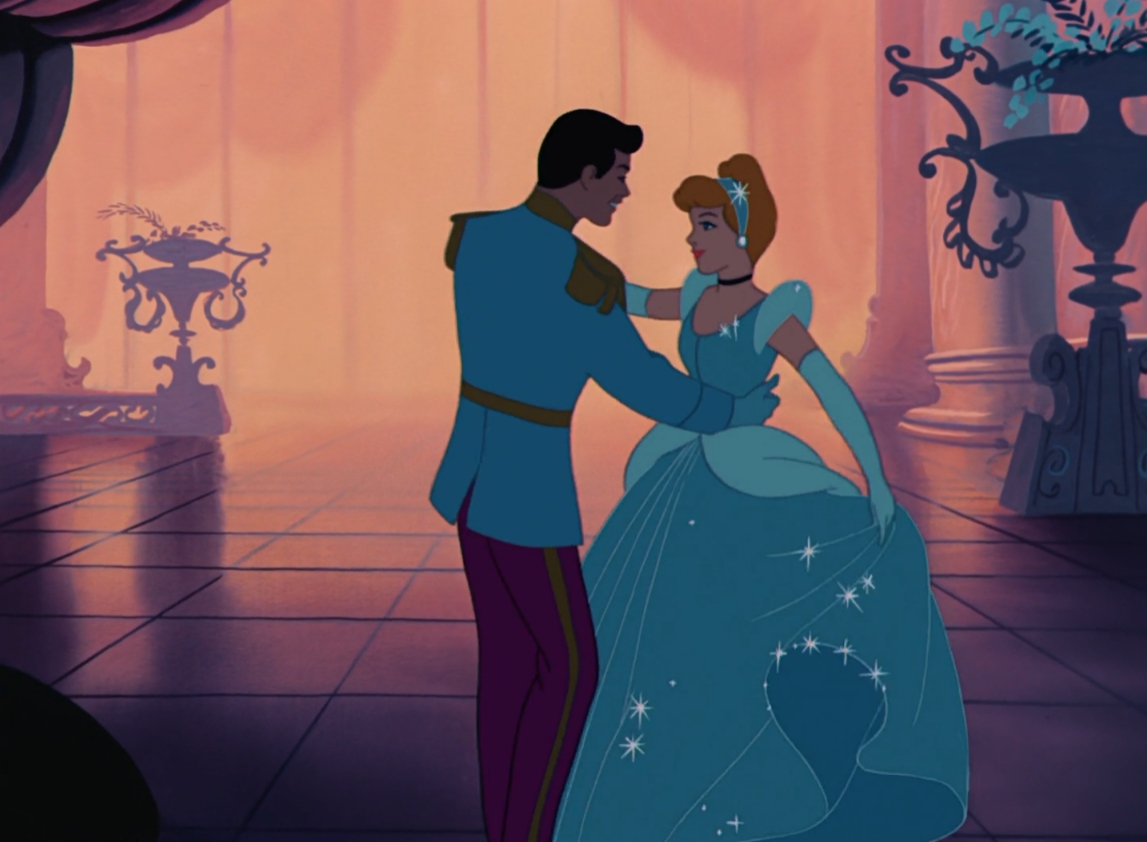 ………………………………………………….
Cinderella's soundtrack grew on me over time. I still think that it is one of the weaker of the Disney Golden Age soundtracks, but still quite solid with some great songs. Cinderella serves its purpose as the opening of the film with that classic book added. The lyrics are too descriptive and spoilery, but the song is quite okay and catchy in a traditional way.
Sing Sweet Nightingale is way too short in length, but again it serves its purpose in terms of storytelling and as a showcase of the contrast between Cinderella and her stepsisters. The Work Song is the weakest song in the film which is accompanied by a wonderful scene where the mice make her a dress, but their squeaky voices ruined an otherwise catchy number. So This is Love is a forgettable Disney ballad again accompanied by a wonderful scene, but the song itself is too short and not memorable, catchy or romantic enough.
………………………………………………….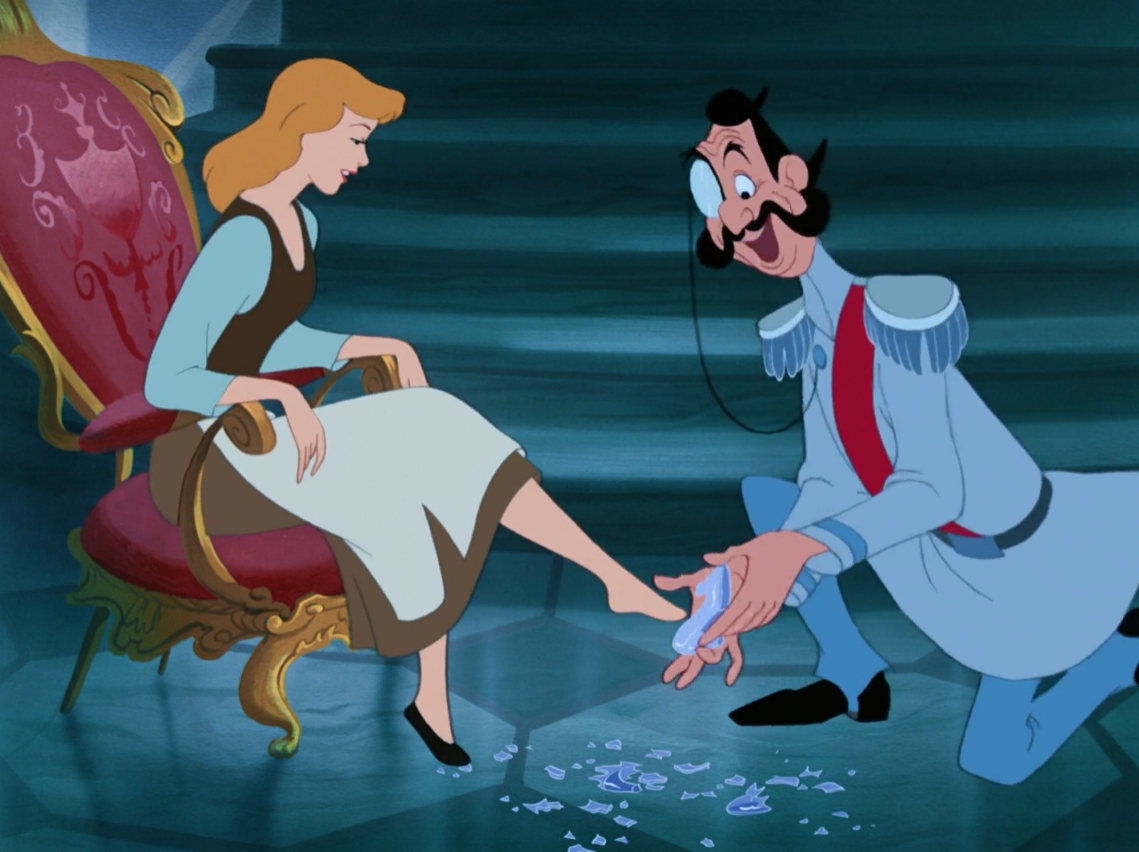 ………………………………………………….
Of course the two best numbers here are Bibbidi-Bobbidi-Boo and A Dream Is a Wish Your Heart Makes. The former is such a wonderful children's song which is incredibly catchy, fast and irresistible to sing along to while the latter actually grew on me over time as at first I did not care for it, but now I really like it. It is the classic "I Wish" Disney Princess song and the ultimate moment for the main character. The lyrics are great, the song is wonderfully traditional and so well sung with the highlight being the last chorus. I loved its scene too.
Thanks to superb villains and their awful actions, you can't help but feel sad for the main character, making the film one of the darker films in the canon because of its evident sense of danger and sadistic intentions of Lady Tremaine.
The tearing of the dress scene is unforgettable in its brutal and heartbreaking imagery. Even though Cinderella's characterization is not particularly strong, you always root for her and you are happy at the end when everything turns out fine. Lady Tremaine, like all of 'Pinochio's villains, ends unpunished and she has never made a single mistake making her one of the best villains ever to come from Disney.
………………………………………………….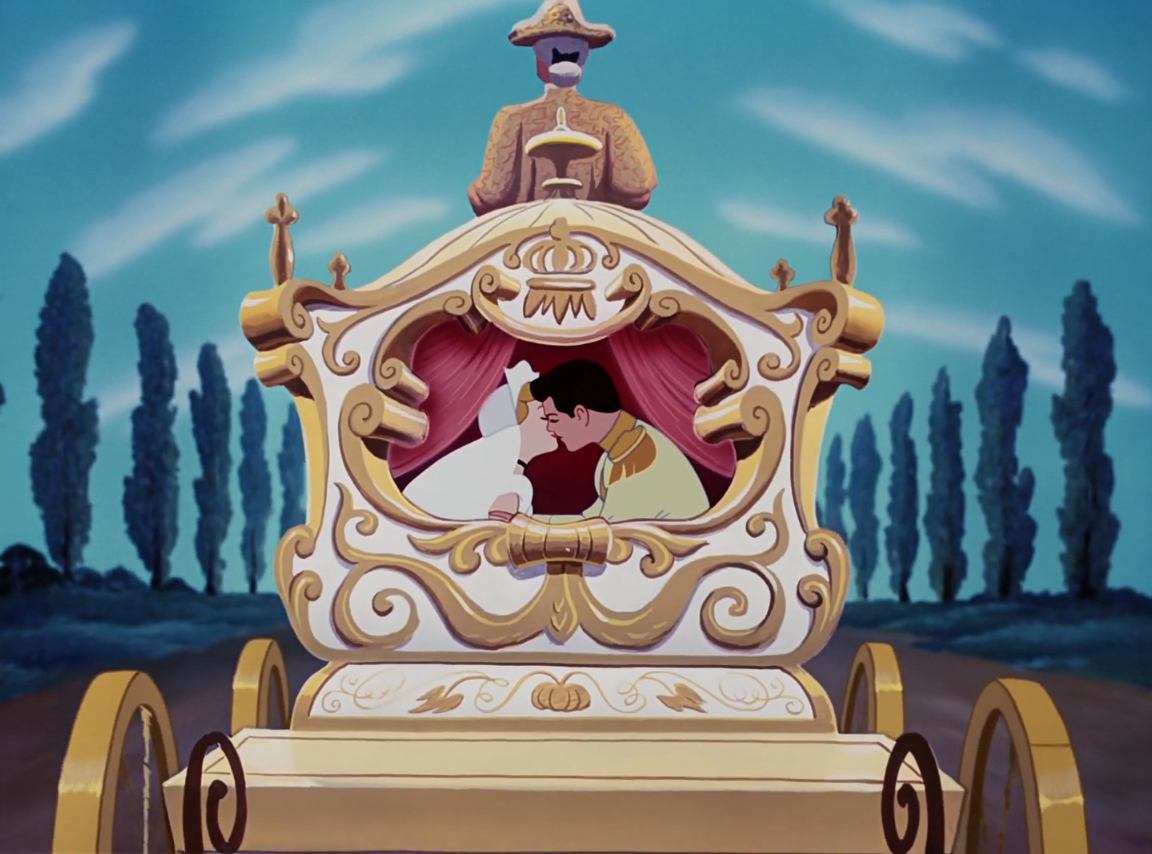 ………………………………………………….
The humor is quite good at times and I loved the film's diverse tone and also its elegant score. It is abrupt in its ending, but flies by how short and incredibly engaging and wonderful it is. The best part of the film is its emotional aspect. So in the end, the film is not quite on part with some of Disney's previous classics, but it was still a great, important step in the right direction for the studio and certainly one of their better films out there.
It is certainly way too short in length and somewhat rushed, but Cinderella was nonetheless a phenomenal return to form for Disney with mostly strong character development, evident emotion and sense of danger, engaging story, solid humor and such an elegant, artistic animation style to it. The soundtrack is weaker than most of Disney's Golden Age soundtracks, but it still features two classics in Bibbidi-Bobbidi-Boo and A Dream Is a Wish Your Heart Makes. The mice take away too much of the screen time, but I still really like the classic cartoon animal chases here. It has its minor flaws, but it is still one of the better Disney films thanks in no small part to Lady Tremaine who truly remains one of the finest and most menacing Disney villains of all time.
My Rating – 4.5