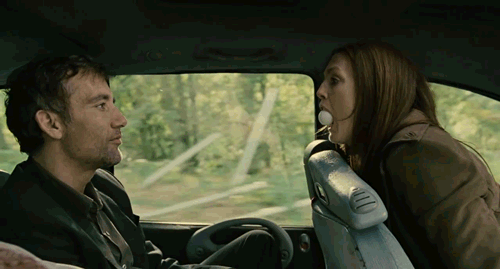 …………………………………………………
Children of Men Movie Review
Children of Men is a 2006 science fiction thriller film directed by Alfonso Cuaron and starring Clive Owen. It is one of the best genre films of the 2000s.
………………………………………………….
"Your baby is the miracle the whole world has been waiting for"
………………………………………………….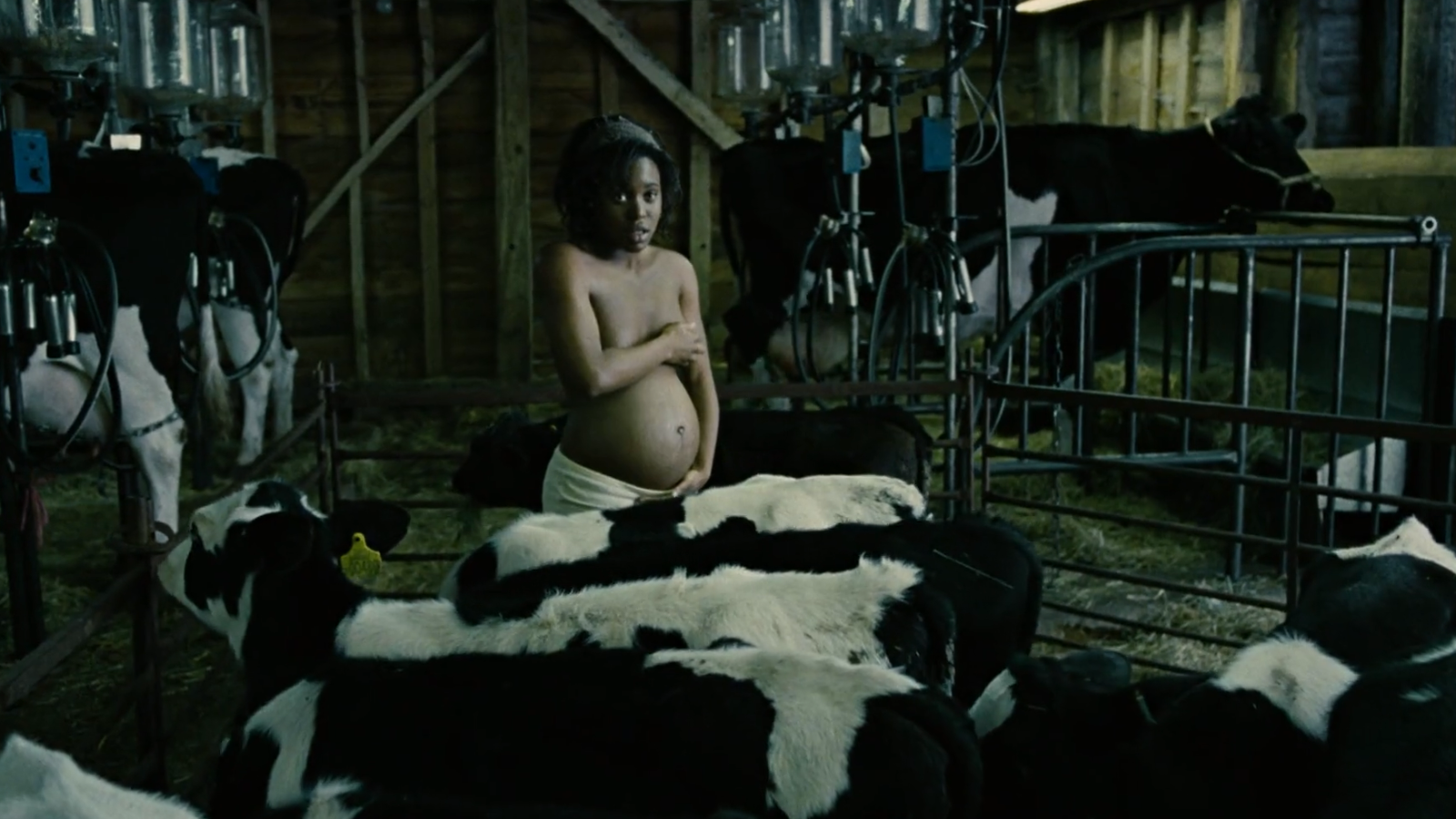 ………………………………………………….
It is set in 2027 Britain. In the future, humans are infertile and for the last eighteen years there has not been a single birth. To me this concept is highly original and ripe for solid thrills which it does have a lot to offer. But there is one problem here and that is the ambiguity of it. I do realize that most may prefer this, but I wanted at least bits of information when it comes to infertility and why it came to be in this bleak future world and the movie did not give me any answers whatsoever which was pretty lazy.
I liked the mix of science fiction concept, drama and intense thriller. This is one of those dystopian films that are very dark, but not overly dark as I loved the theme of hope which was well explored. So the film is bleak, but still hopeful and ending on such a wonderfully ambiguous, but still hopeful note. And I really liked its religious parallels. My favorite scenes are the ending, the death of Caine's character which was beyond tragic and that famous car chase which was brilliantly and so realistically executed.
………………………………………………….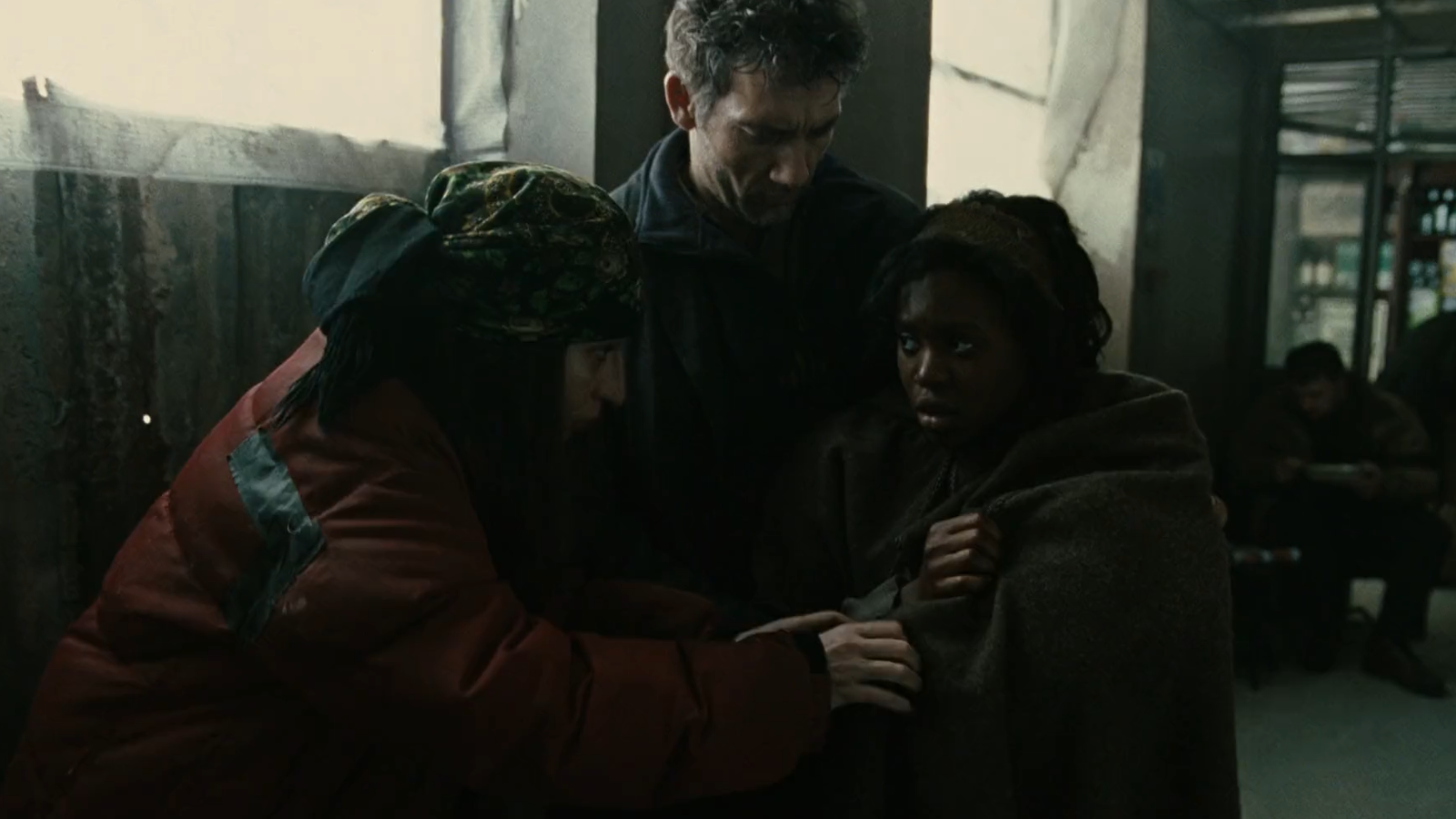 ………………………………………………….
Clive Owen is excellent in what is arguably one of his best performances. Julianne Moore is surprisingly underutilized here, but she still made an impression. Both of their characters are great and Kee is also very likable, but it is Michael Caine who surprised me the most here as he played a very different character than usual. He portrays a hippy and a highly endearing one and never has he been more likable in a role, at least for me.
Children of Men is technically terrific. Certainly the film is a cop-out in terms of special effects and I disliked that this future was way too restrained technologically speaking, but it was believable having in mind that infertility happened. The despair and also hope was felt as the film conveyed its atmosphere so well.
………………………………………………….
………………………………………………….
The direction from Alfonso Cuaron is terrific and this surely is one of his best works. His deft hand behind all of this project is definitely felt. The score is also very good, especially the use of religious score to accompany its religious imagery. I loved the atmosphere and I really liked the cinematography which is particularly accomplished here along with the editing. It is deft and the film is never at all boring or rushed. It works as a pretty great chase thriller above all else and it is one of a few dystopian films that never overstays its welcome.
Children of Men has a very strong concept despite not giving any answers when it comes to it. It is a phenomenal chase thriller and a dystopian film that earns its bleakness and darkness as the atmosphere is so strong and the sense of despair and also hope is felt in almost every scene. It has a bunch of unforgettable sequences such as that wonderfully ambiguous ending and that highly memorable, perfectly executed car chase sequence. The performances are great, Cuaron's direction is superb and the film has memorable imagery leading to a highly competent sci-fi thriller.
My Rating – 4.5