…………………………………………………..
Chicago Movie Review
Chicago is a 2002 musical comedy film directed by Rob Marshall and starring Catherine Zeta-Jones, Renee Zellweger and Richard Gere among others. It is such an overrated, immensely disappointed musical.
…………………………………………………
"This trial… the whole world… it's all… show business"
…………………………………………………
I really, really disliked Chicago's plot. It almost doesn't have one. The plot here is so ridiculous and silly, but not in a good way. It has some interesting moments, especially in its first act, but it is mostly a musical that focuses just on songs and never on storytelling and characterization. Yes, because you basically have song after song here, that quickly gets tiresome and it is done on the expense of plot and character work.
…………………………………………………..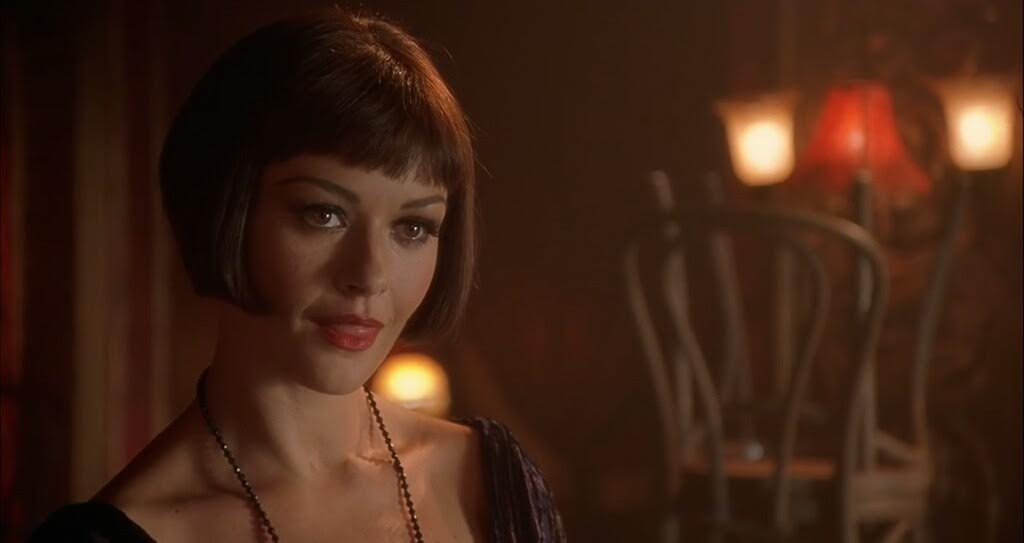 ……………………………………………………………….
All of the characters here are mediocre. I did not care for either of them. Roxie Hart is very annoying, Billy Flynn is ridiculous, Mama is typical and Velma is so unlikable. Roxie and Velma's partnership is such a clichéd plot progression that really bothered me as I really wanted from the filmmakers to stay away from it.
As for the acting, I honestly found even that aspect here to be incredibly overrated. Richard Gere is too over-the-top and he gave probably the worst performance here. Catherine Zeta-Jones is good, but her role is unlikable. John C. Reilly is certainly pretty good, but this is such a typical role for him, the one he gets typecast in too often in my opinion. Renee Zellweger is undoubtedly the highlight here, but even her performance isn't as great as critics make it out to be.
…………………………………………………………………..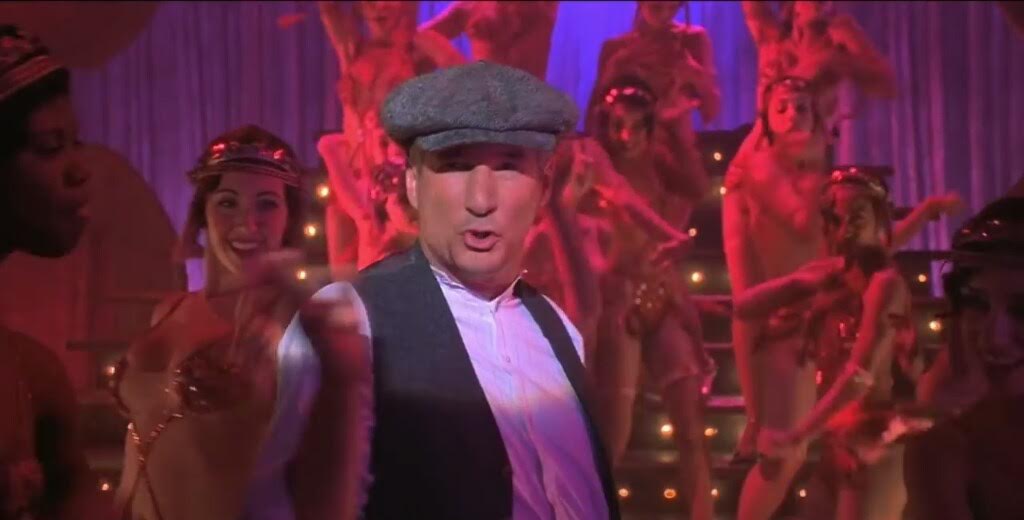 ………………………………………………………………
Let's talk about the songs. Chicago makes a fatal mistake of having too many songs and not enough plot in it. The songs are great, but no matter how great they are, the movie is still filled with too many of them and that quickly gets annoying and it tired me. All That Jazz is a classic, so good and so catchy. And it is also one of the best scenes in the movie. When You're Good to Mama is okay, but not as great as some of the other songs here. We Both Reached for the Gun I really liked and the sequence in particular is exceptionally strong even though that is where the film started to fall apart for me. Razzle Dazzle is annoying and all of the other songs are mostly okay, but forgettable and too similar to each other.
…………………………………………………………….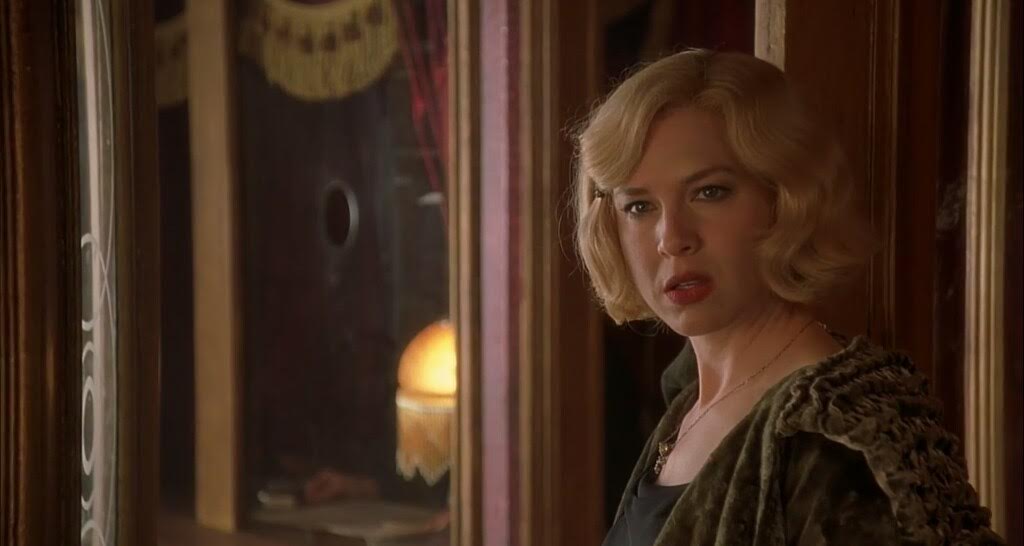 ………………………………………………………………
Chicago is a technically splendid flick. Its technical aspects are easily the standout ones. I liked its attention to detail in recreating this glorious era with some very memorable imagery and a great use of black and white photography at times. The film also has gorgeous costumes and the cinematography is pretty good.
Now, I have to say that the dialogue is pretty lacking, the pacing is quite poor and the film was way too energetic to me. The tone is a big problem as it is too silly and over-the-top and it is quite poorly adapted and directed. This is the kind of material that is perfect for Broadway, but as a movie, it fails on multiple levels. It is just never meant for this medium which is evident from its early scenes. And it only succeeds as a musical, but never as a comedy because its humor is not great and never as a crime film because the tone is too silly for that to work.
………………………………………………………………….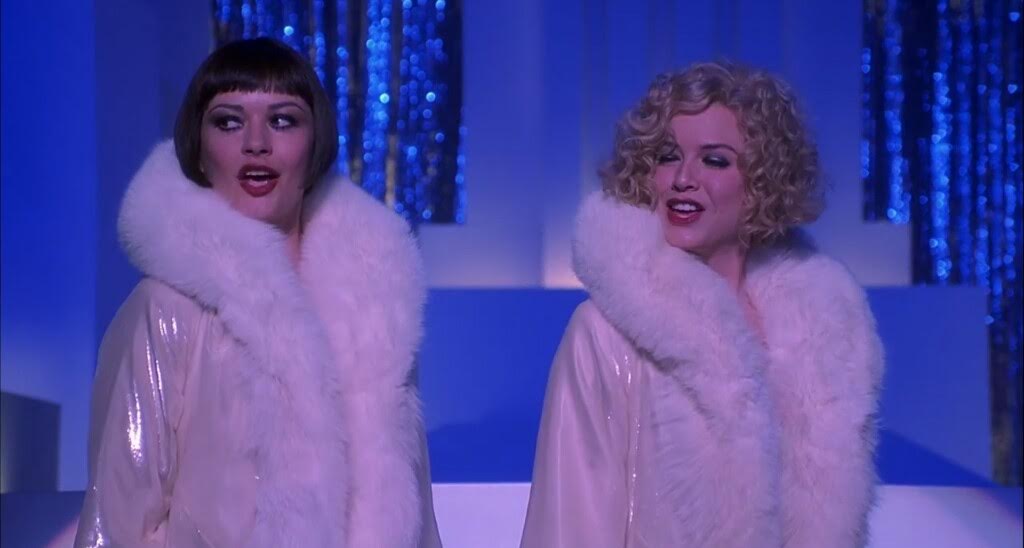 ………………………………………………………………….
Chicago was critically acclaimed and received Best Picture in one of the worst years ever for the Oscars with quite poor nominations slate. And it did not deserve to win even with that weak competition. Its acting nods are simply ridiculous as is the nod for director and adapted screenplay. The editing is also very poor in this movie which is why its nomination is baffling to me, but the wins for Art Direction and Costume Design are very much deserved. Overall, Chicago isn't bad, but it's also far from great and it is one of the most overrated genre films of all time.
Chicago is one of the most overrated musicals of all time with some great songs and good technical aspects, but mediocre editing, directing and screenplay and the film never focuses on storytelling and characterization at all. It is also too energetic, too tiresome and way too ridiculous and over-the-top in its tone leading to such a disappointing, baffling movie to me.
My Rating – 3
……………………………………………………………………..