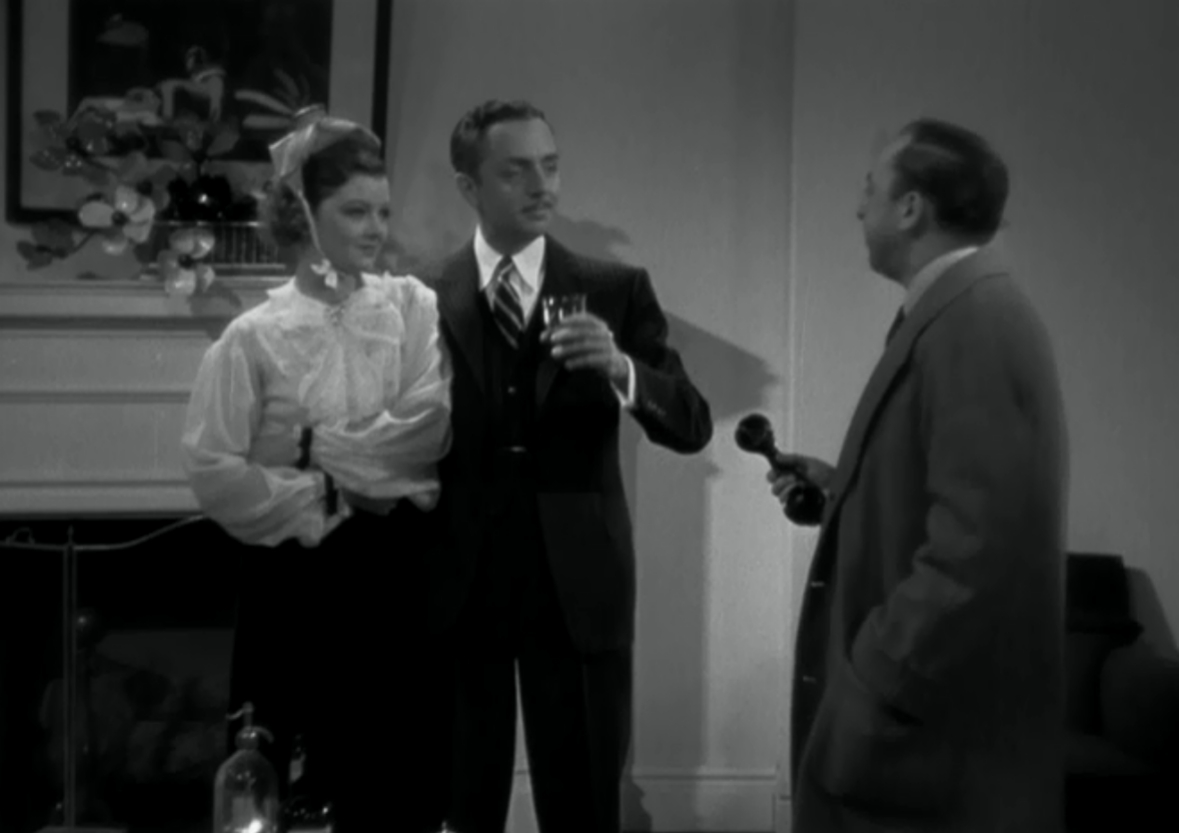 …………………………………………………
The Thin Man Movie Review
The Thin Man is a 1934 mystery screwball comedy film directed by W. S. Van Dyke and starring William Powell and Myrna Loy. It is one of the very best films of this year.
………………………………………………….
"Waiter, will you serve the nuts?
I mean, will you serve the guests the nuts?"
………………………………………………….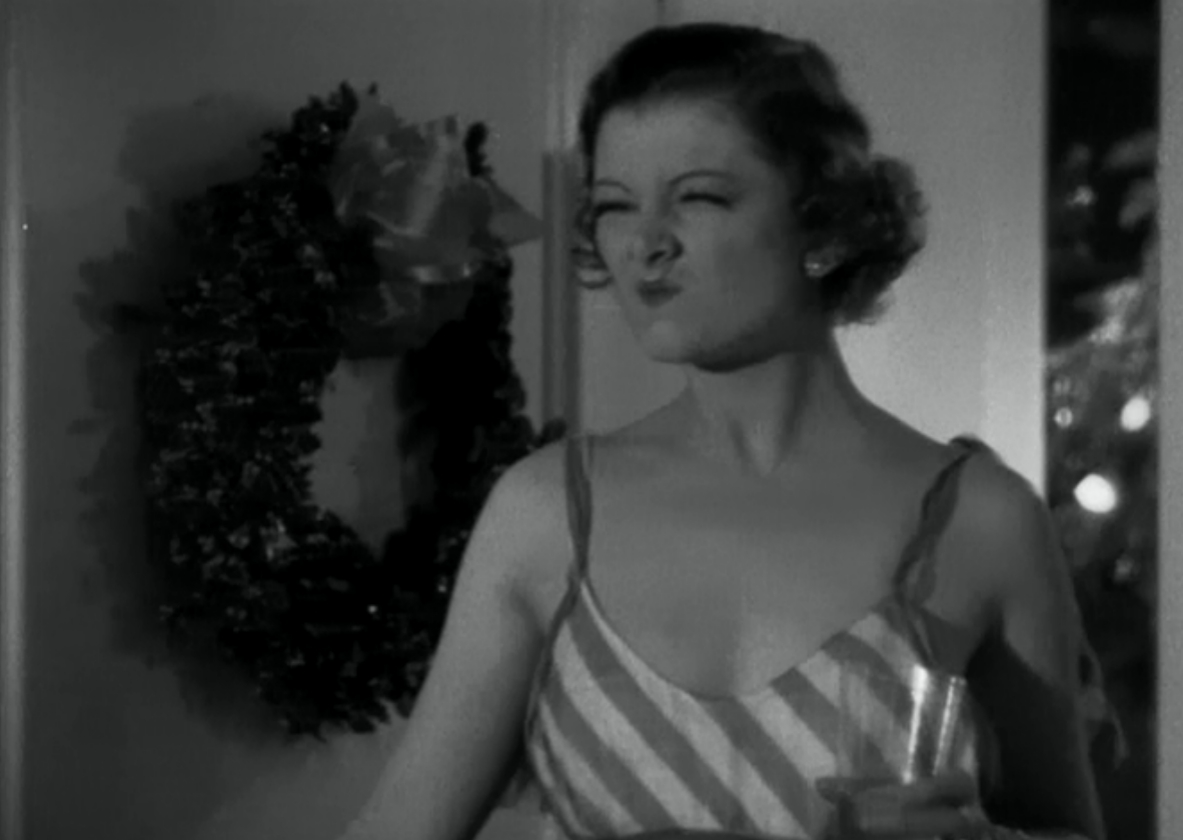 ………………………………………………….
The Thin Man is basically a mystery film with strong screwball comedy sensibilities and I liked that mix of genres as it was quite authentic and different. It led to a very singular and memorable film experience. But I still wanted more comedy elements as the mystery part was a bit too overwhelming to me and the first act is rather slow and uninvolving.
But the film later becomes much more entertaining, especially when Nick and Nora enter the picture. They are such wonderful characters and I loved the portrayal of a spousal detective team as that led to many great laughs and such a fun dynamic.
Myrna Loy and William Powell are just fantastic here as is expected of their caliber. Powell here proved how versatile he was as Nick is much different than Godfrey from 'My Man Godfrey'. He talks much more and is a big drinker. He excelled in this role as his timing is great, he got a bunch of great lines and he was consistently funny.
But Loy should not be forgotten as well as her performance is just as great and just as essential to this movie. Her various frowns and funny facial expressions made my day and I just loved some of her hilarious lines. The two bickering and playing around was just a lovely and funny sight to behold and they've got some great chemistry and it is easy to see why this series got five more movies after this one.
………………………………………………….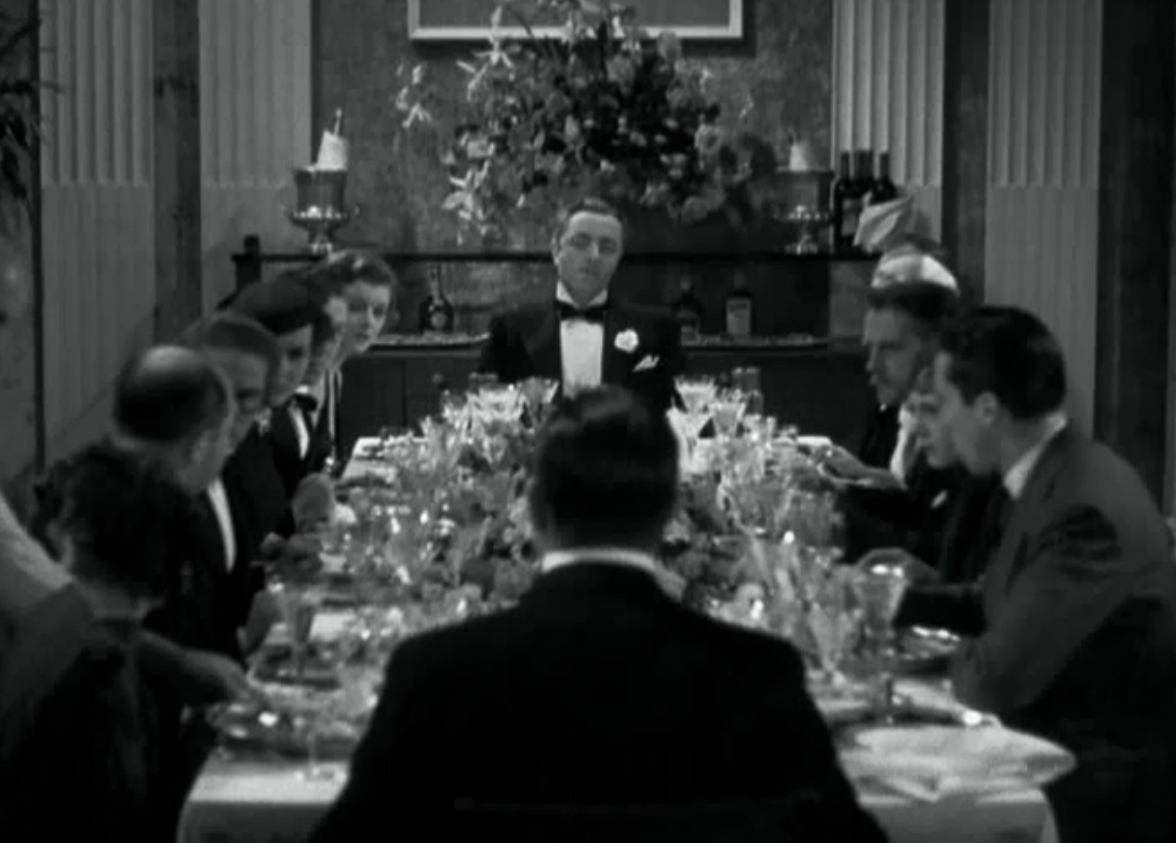 ………………………………………………….
I also loved Skippy as Asta who is their wire-haired fox terrier. The little guy did such a great job and he was very well trained and he is the third most important character here. He even stole the show from the married folks in some scenes. The highlights are him helping Nick solve the show, hiding from the intruder and of course the ending with him protecting the view with his paws while the two have sex is just one of the great endings in comedies, simply brilliant.
As for the other highlights, I loved Nick punching Nora, very smart and memorable. And of course the car scene is hilarious. There are some really hilarious lines to be had here owing to superb, brisk and very smart dialogue which should be followed carefully in order to be understood entirely.
The Thin Man definitely has a weaker mystery. It is good, but not great and is too complicated and should be watched more than once in order to be understood properly. The first act is definitely not my favorite and even though the ending is highly memorable and I liked how the crime was resolved, there are too many characters here in this puzzle and not all are memorable.
………………………………………………….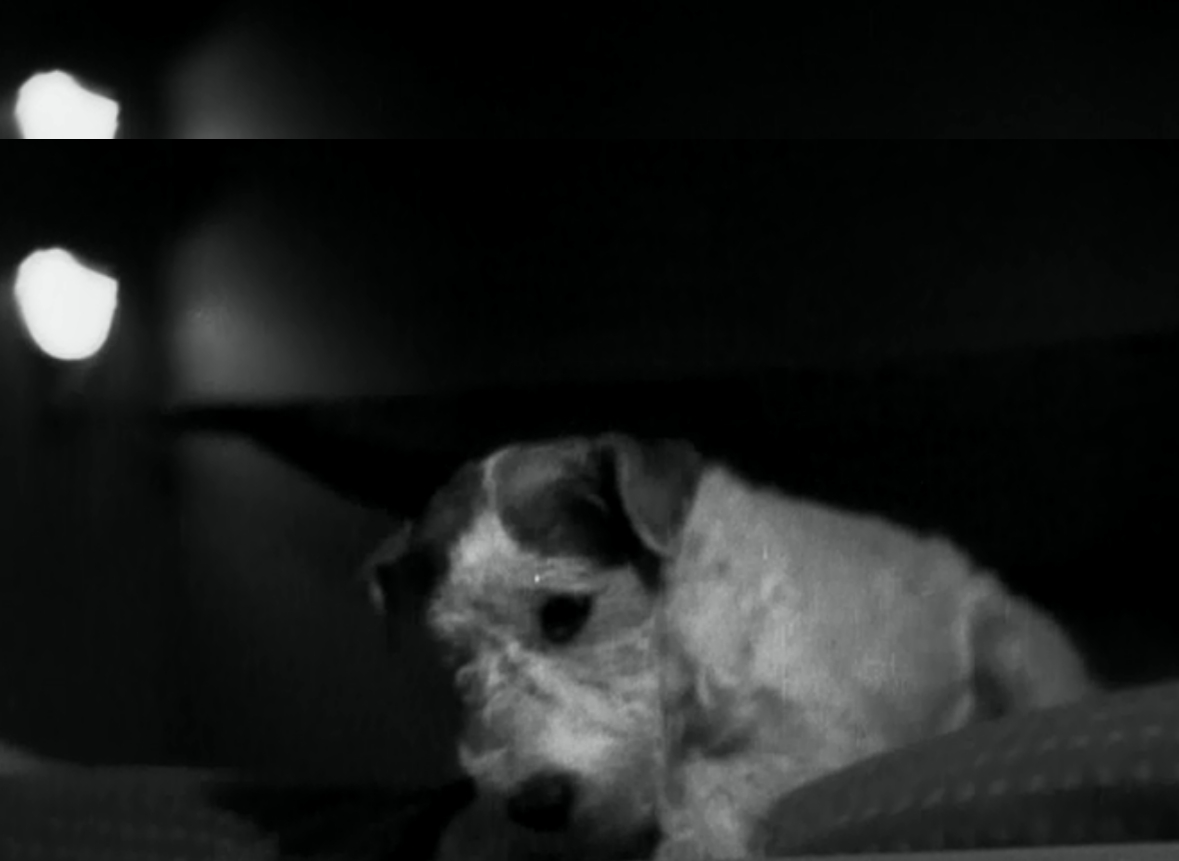 ………………………………………………….
But it is very well filmed and directed and the pacing is mostly quite good with only some scenes being rushed, but others are excellent and I loved those montages and quick cuts as they brought a sense of urgency to the picture. The film is one of the rare great ones from 1934 which was a very weak movie year and it deserved its four Oscar nods, but Myrna Loy should have definitely been nominated too.
The Thin Man has a less involving first act and sometimes the mystery part was overwhelming, but it was still pretty well written and well resolved. The screwball comedy part is where the movie shines with a superb brisk dialogue and many unforgettable scenes such as the car scene, the punch scene and the brilliant ending. William Powell and Myrna Loy are such a fantastic duo and their infectious dynamic and many hilarious lines made this movie along with Skippy the fox terrier who stole the show himself with a couple of funny and instantly recognizable hijinks.
My Rating – 4.5
………………………………………………….