…………………………………………………..
Disney Postcards from USA
Today I received my first ever poscrossing postcard that had travelled from West Coast of the US, 10 000km away from me. Elizabeth sent me a beautifully decorated envelope containing 6 postcards with the Disney theme and also containing a birthday card as my birthday is coming soon. It's a very promising beginning.
This is Elizabeth's message:
…………………………………………………..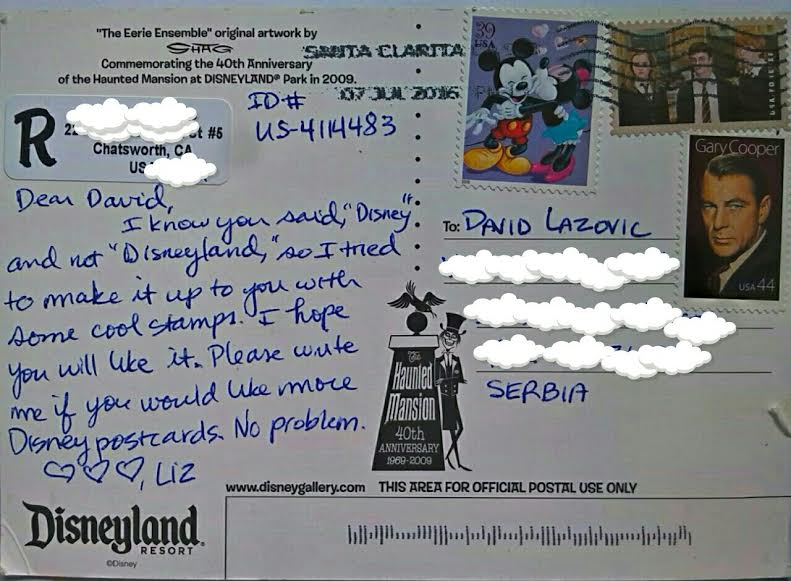 Romance postage stamps feature Mickey Mouse and Minnie Mouse, a Harry Potter stamp ( totally hit me up for one) and a postage stamp with an illustration of actor Gary Cooper (1901-1961). Cooper was perhaps best known for his roles in Westerns, though he also appeared in many non-Western dramas, as well as romantic comedies.
…………………………………………………..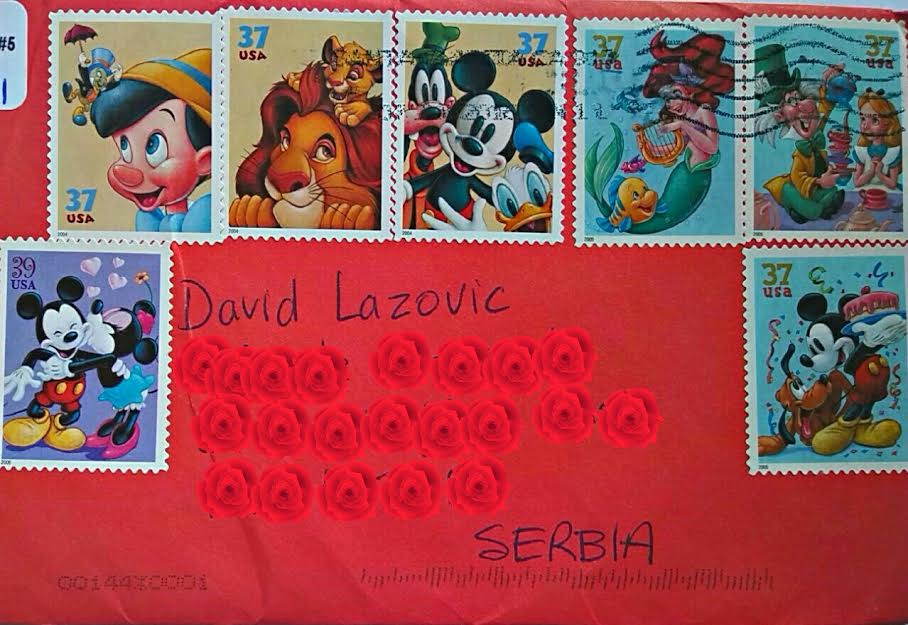 7 Disney Stamps: "Pinocchio and Jiminy Cricket exemplify a mentoring relationship"; "Mufasa and Simba show the powerful bond between parent and child." ; " Mickey Mouse, Goofy and Donald Duck as the perfect fun-loving group."; "Ariel, a little mermaid, longs to enjoy life on land, but that doesn't stop her from enjoying music with Flounder and her other undersea friends."; "A very merry tea party hosted by the Mad Hatter gives Alice a chance to catch up on all the news in Wonderland"; Minnie kissing Mickey Stamp; "Mickey Mouse and his faithful dog Pluto are experts when it comes to sharing cake and having good times."
…………………………………………………..
This postcard was done by an illustrator and designer Shag, aka Josh Agle who lives in Southern California. His illustrations are very recognizable and memorable, filled with humor and vivid colors. The illustration on this postcard was made for the 40th celebration of the Haunted Mansion at Disneyland Park in 2009.  It's called "The Eerie Ensemble".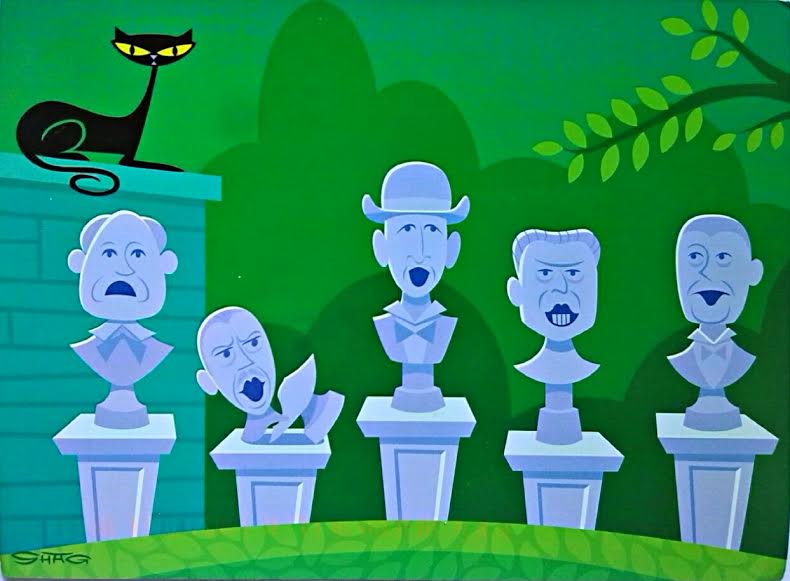 "The Eerie Ensemble" original artwork by SHAG
…………………………………………………..
The next postcard is the picture of Woody, the main character in Pixar's 'Toy Story' series. It was done by an American painter, singer and composer Bud Luckey who is most famous for his work of 'Toy Story'.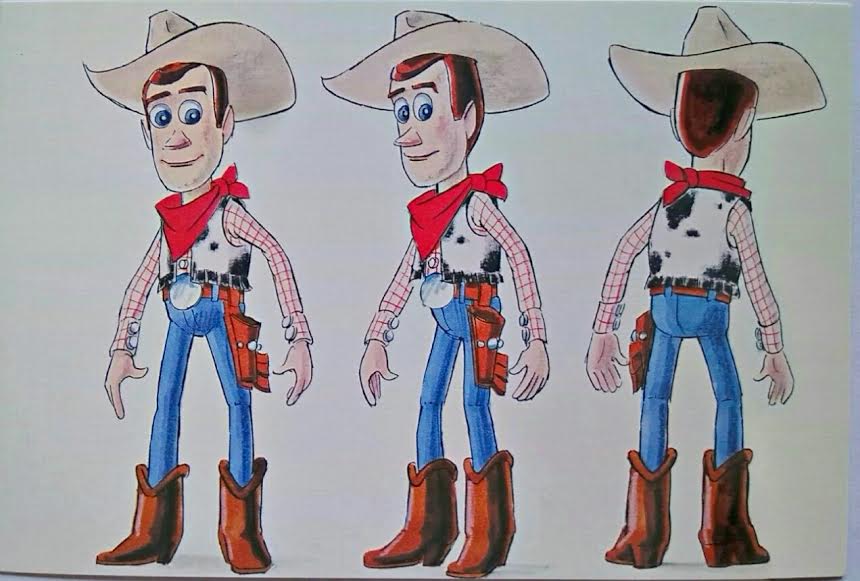 Toy Story concept art by Bud Luckey
…………………………………………………..
I am especially fond of this postcard with a famous photograph of Walt Disney himself, then young and taken in 1932 with him surrounded by Mickey Mouse plush toys.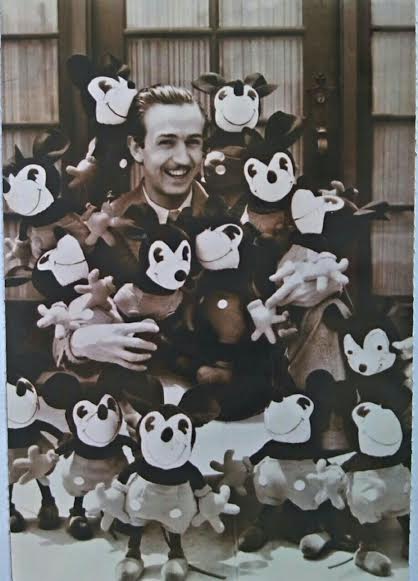 Walt Disney with a collection of Charlotte Clark Mickey Mouse dolls.
…………………………………………………..
Then we have Mickey Mouse from 'The Sorcerer's Apprentice' segment in the landmark 1940 film 'Fantasia'.
"As Mickey gleefully wields his newfound powers, we share his exuberance.
What could be better than commanding the galaxies?
Things soon get out of control, but the spunky little fellow still shows us the magic in reaching for your dreams"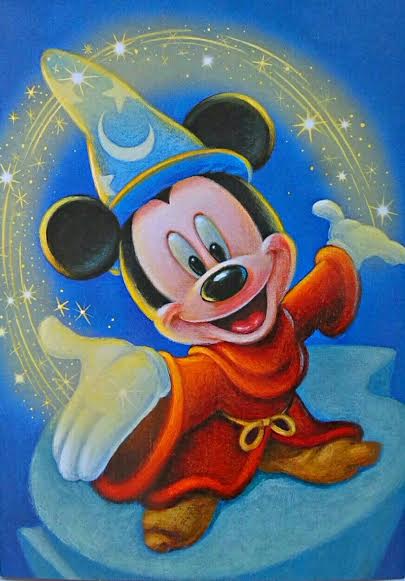 Mickey Mouse as 'The Sorcerer's Apprentice'
…………………………………………………..
And the last picture is of joyous Minnie ….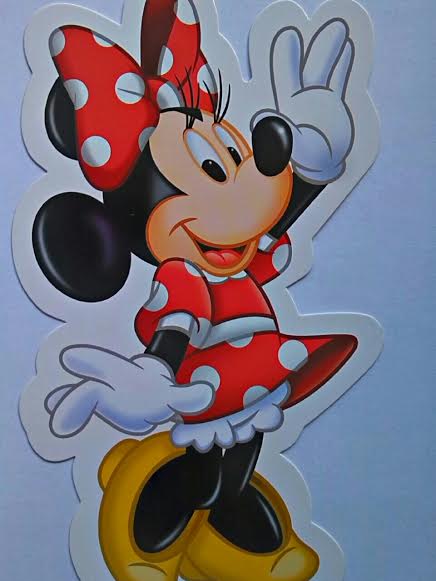 …………………………………………………..
….and a photograph from Disneyland.
"A trio of unlucky Pirates of the Caribbean try to tempt this shaggy dog
to let them out of their cell so they can join their marauding mates"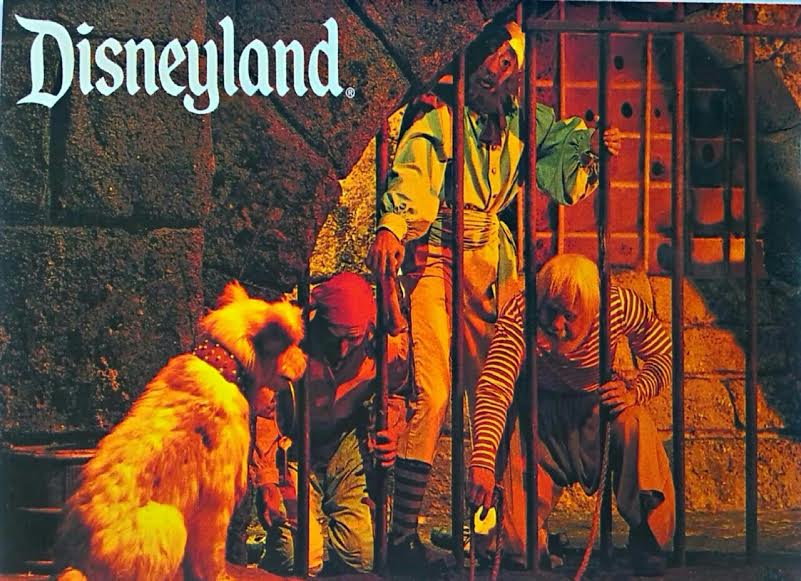 …………………………………………………..