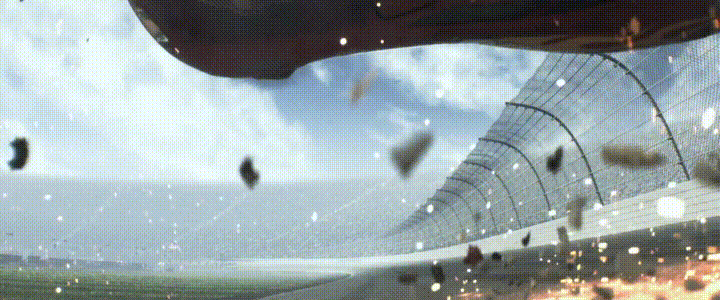 …………………………………………………
Cars 3 Movie Review
Cars 3 is a 2017 animated film which is the third installment in the Cars franchise and the overall 18th Pixar film. It is a solid and at times admirable, but flawed sequel.
………………………………………………….
"Don't fear failure.
Be afraid of not having the chance,
you have the chance!"
………………………………………………….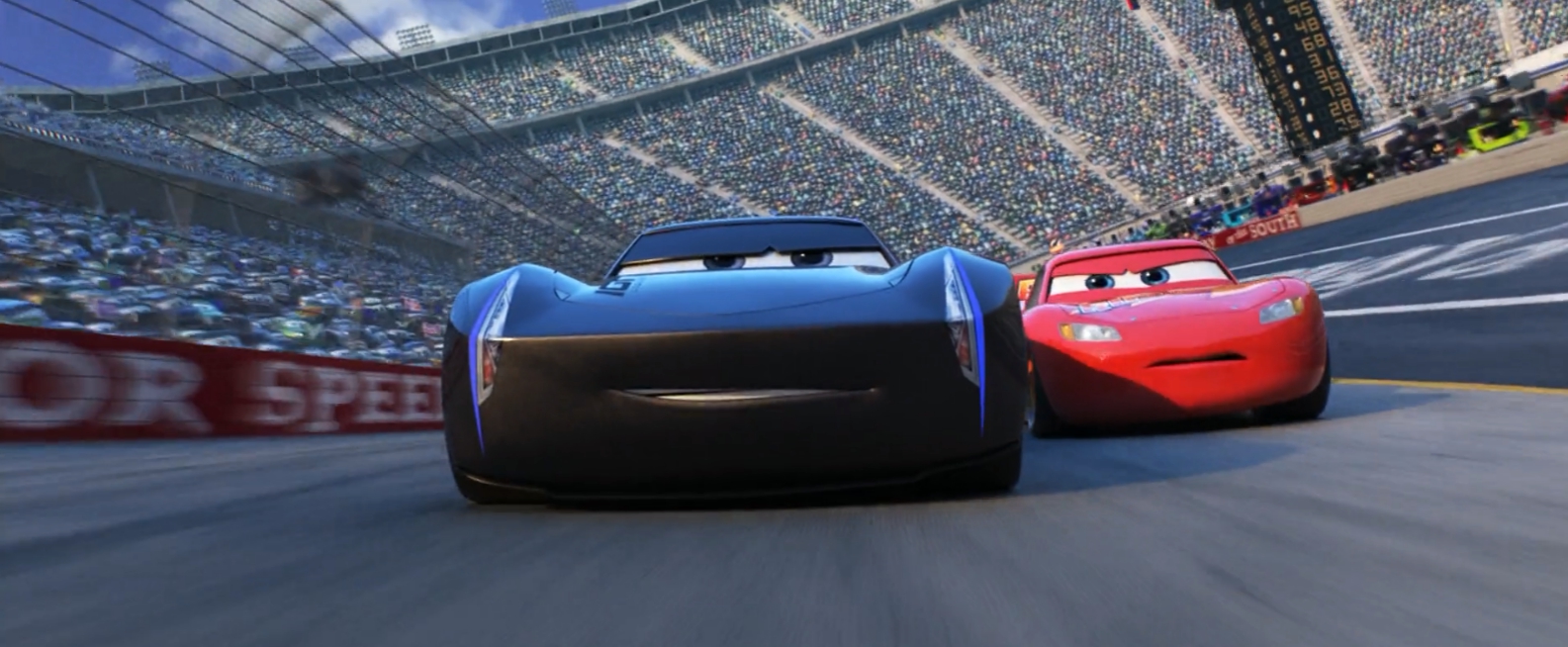 ………………………………………………….
The story is actually very strong this time around and that is one of its biggest strengths and the reason why it is so much better than the previous film which remains Pixar's absolute worst entry. It is still quite weaker in comparison to the first, very underrated film, but it least it is a step in a good direction.
Lightning cannot adapt to new technology and newer, advanced racers and he starts losing his matches. He doesn't want to quit racing yet, but eventually he doesn't have a choice and he thus becomes a trainer and his student takes over the race herself with him in training charge. And of course they win.
………………………………………………….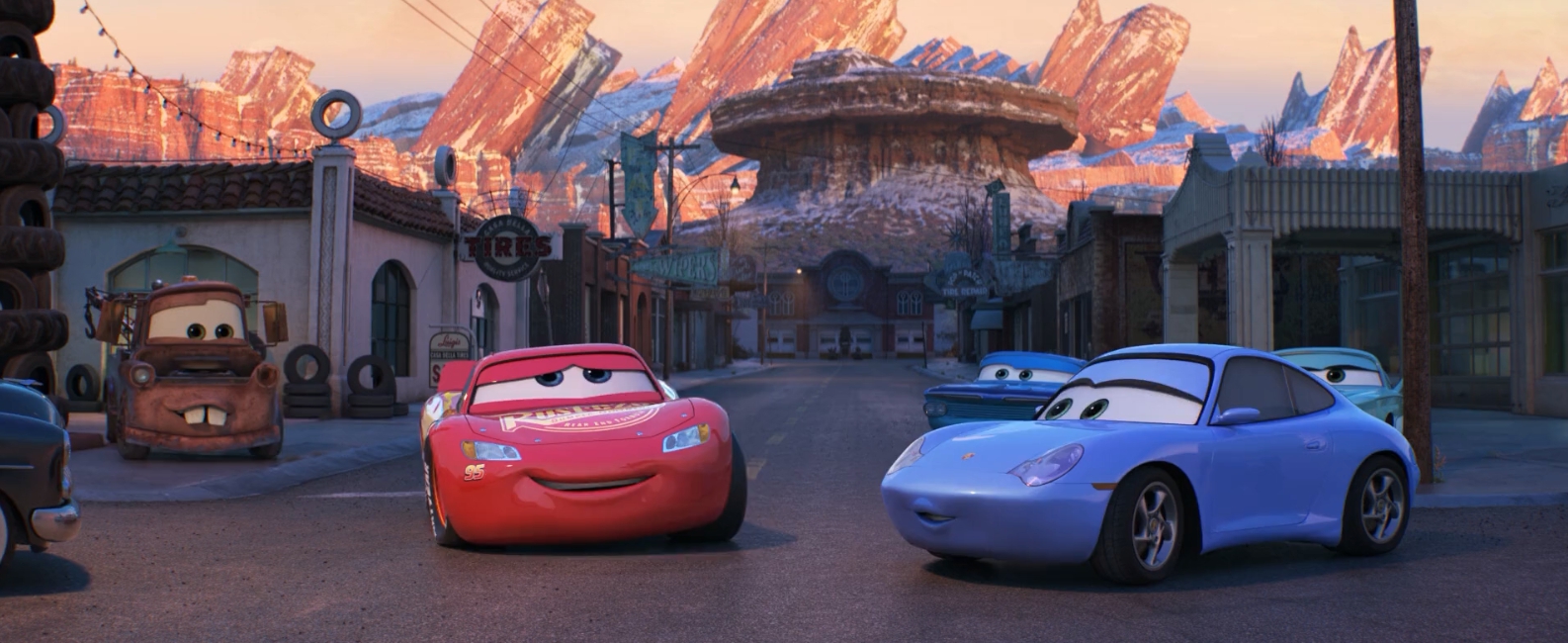 ………………………………………………….
Now even though Cruz is just a basic Mary Sue and there is no way she could have won her match that easily, this was still a terrific ending that made the whole somewhat weaker journey to get there quite worthwhile. I loved the film's message. In the real world, sports players get old and cannot continue playing but most continue their legacy through training or managing. That is exactly what happened here and it was very realistic and just perfect for this character.
So I loved how they took a different, more serious instead of sugarcoated approach and it worked fully in the film's favor. I also really liked the film's beginning as it was again a very realistic story of dealing with new technologies and new obstacles and how you should constantly strive to reinvent yourself in order to stay in the game. Again a great message and I admired the use of branding and merchandise in this movie which were again so well touched upon.
………………………………………………….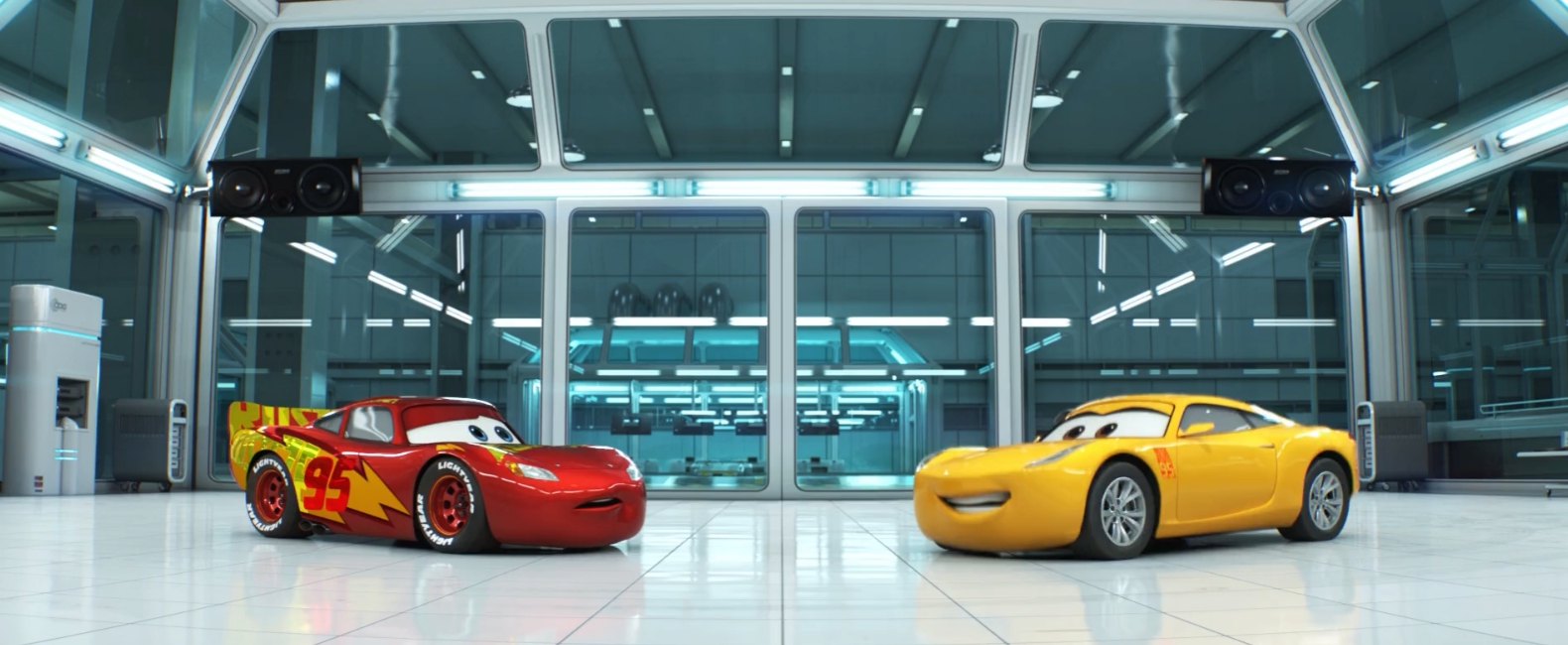 ………………………………………………….
But, and this is a big but, the second act was just such a bore to sit through. The other two are so good that the movie would have been very strong if the second one delivered but it did not unfortunately. It was a typical journey with not a single memorable sequence and it utilized on the more forgettable characters there. It was very slight and forgettable and it ruined the film for me.
Cars 3 makes the fatal mistake of introducing too many new characters and relying too much on them instead of having bigger roles for the older crew. I thought that was a very poor, unfortunate choice for the third installment. Cruz Ramirez is your typical Mary Sue as she became a major racer just like that – basically for a very short time she went from being weak to being awesome. That was some very lazy storytelling and characterization. And I just did not care for her whatsoever as she could be quite annoying.
………………………………………………….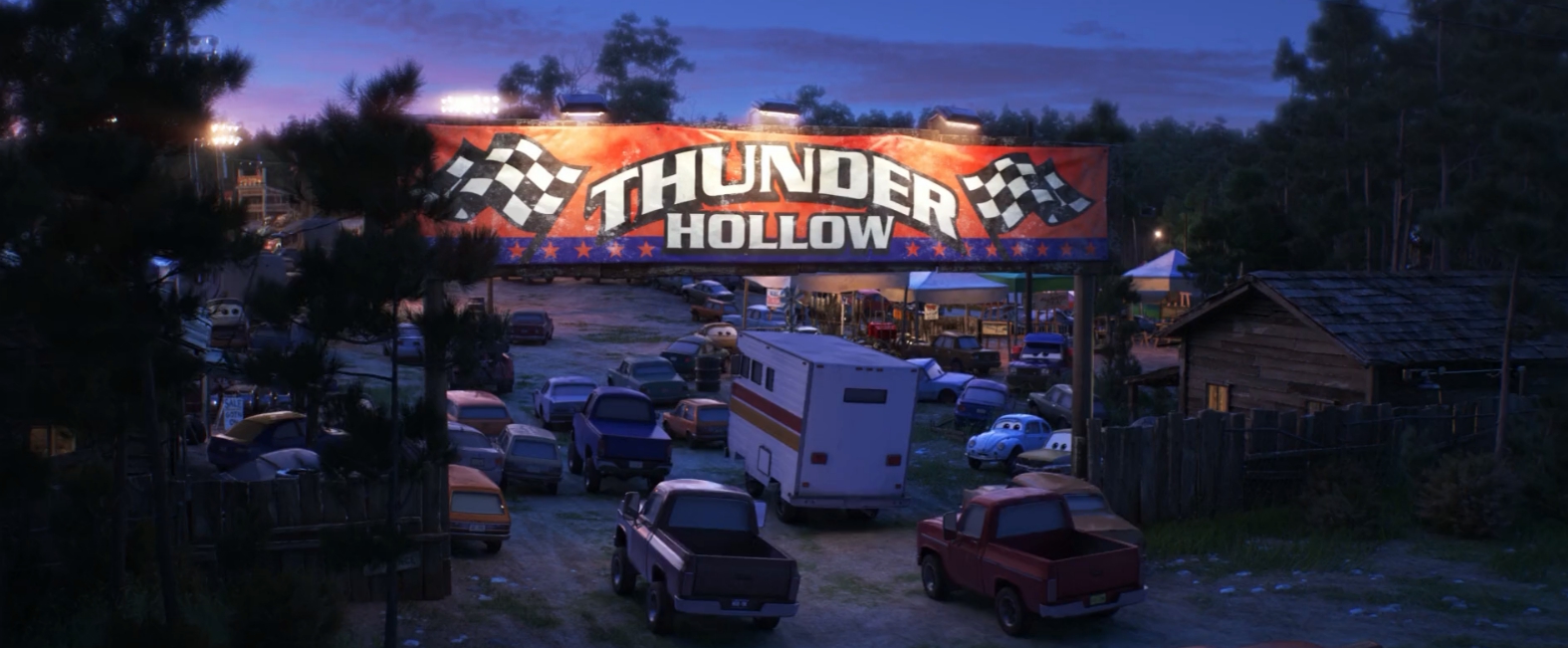 ………………………………………………….
Jackson Storm is also not great as he is your typical bad guy and new competent racer and he is actually quite underutilized in the movie. Sterling is fine and he has his moments, but the rest are just so forgettable. Lightning McQueen is great and his journey in this franchise is actually superbly told and excellent. Here he gets to grow quite a bit and he has to learn how to continue staying relevant in the business. Excellent characterization for him, but the others from the old crew are basically missing here as Sally gets only a couple of scenes as does Mater. The former is boring and the latter is annoying.
The animation is strong here, but far from the studio's best works. The models are very well animated and detailed in execution, some of the scenery was quite wonderful and the film looks polished and modern. But there is nothing truly remarkable in terms of animation here and the film is just very competent without ever being breathtaking and not to mention artistic.
………………………………………………….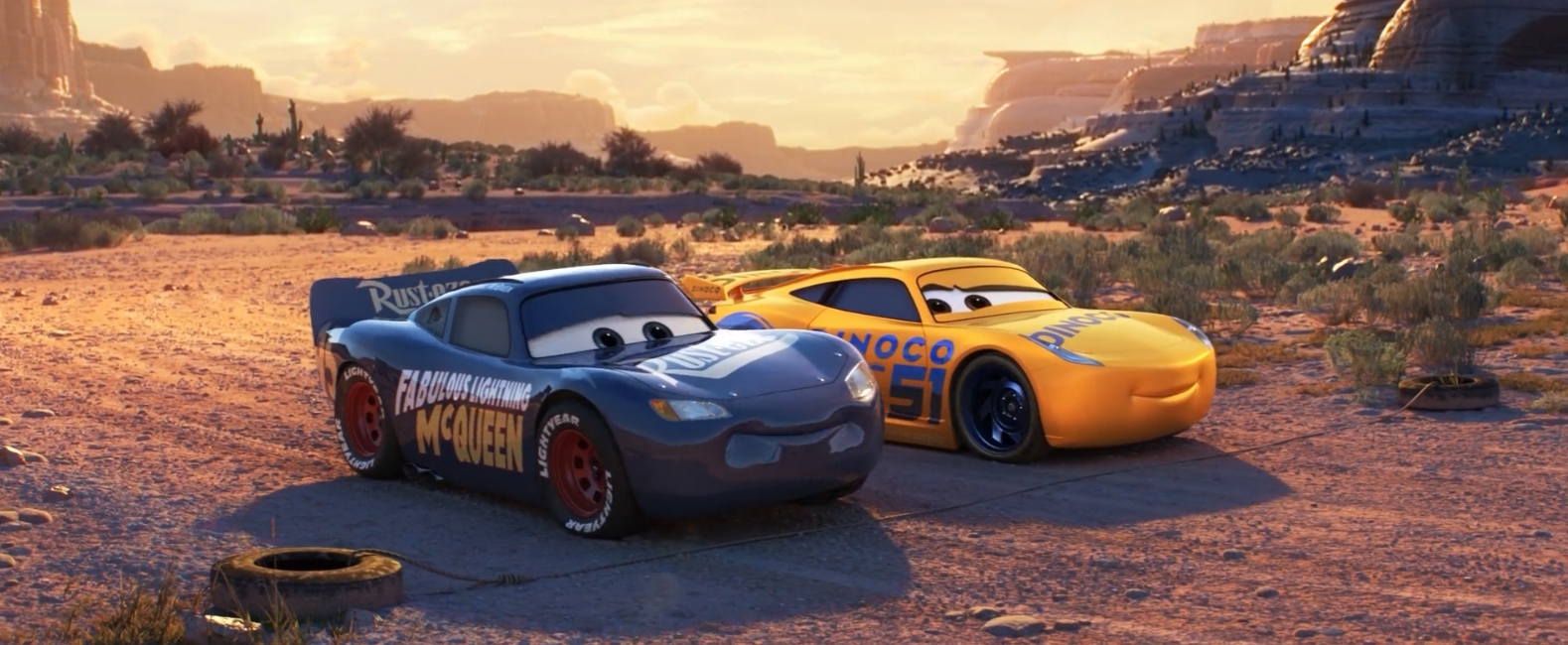 ………………………………………………….
Cars 3 is very weakly directed by a weak director and the pacing is just so mediocre. The film features some very strong dialogue, but the humor is very weak and unfortunately rarely hitting the mark. The action is okay but for a movie about racing, it should have been stronger. The adventure elements were lacking and only as a drama the film succeeds quite a bit. In the end, it is one of Pixar's weaker films, but still a solid movie that has a lot to offer from time to time.
Cars 3 is undone by its very dull, slight second act and a very unfortunate reliance on new characters instead of the old crew. Most new additions are not that good and Cruz Ramirez is the worst offender being basically a giant Mary Sue. However, the film is actually very clever in its first and third act as it explores branding, merchandising and constant reinventing to stay relevant in the changing industry. The ending is (discounting Cruz being too great of a racer) absolutely terrific as it shows Lightning having to give up racing and start training and continue his legacy that way. I loved that message as it is very much grounded in reality and the film thus avoided sugarcoating. It's a shame that the rest of the film wasn't as great.
My Rating – 3.5