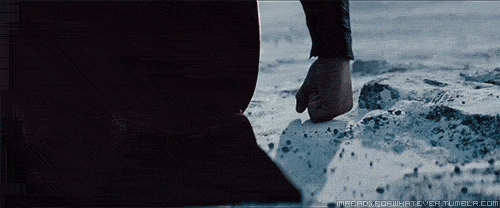 …………………………………………………
Man of Steel Movie Review
Man of Steel is a 2013 superhero film directed by Zack Snyder and starring Henry Cavill and Michael Shannon. It is a very solid first installment in the DCEU.
………………………………………………….
"You will give the people of Earth an ideal to strive towards.
They will race behind you, they will stumble, they will fall.
But in time, they will join you in the sun, Kal.
In time, you will help them accomplish wonders"
………………………………………………….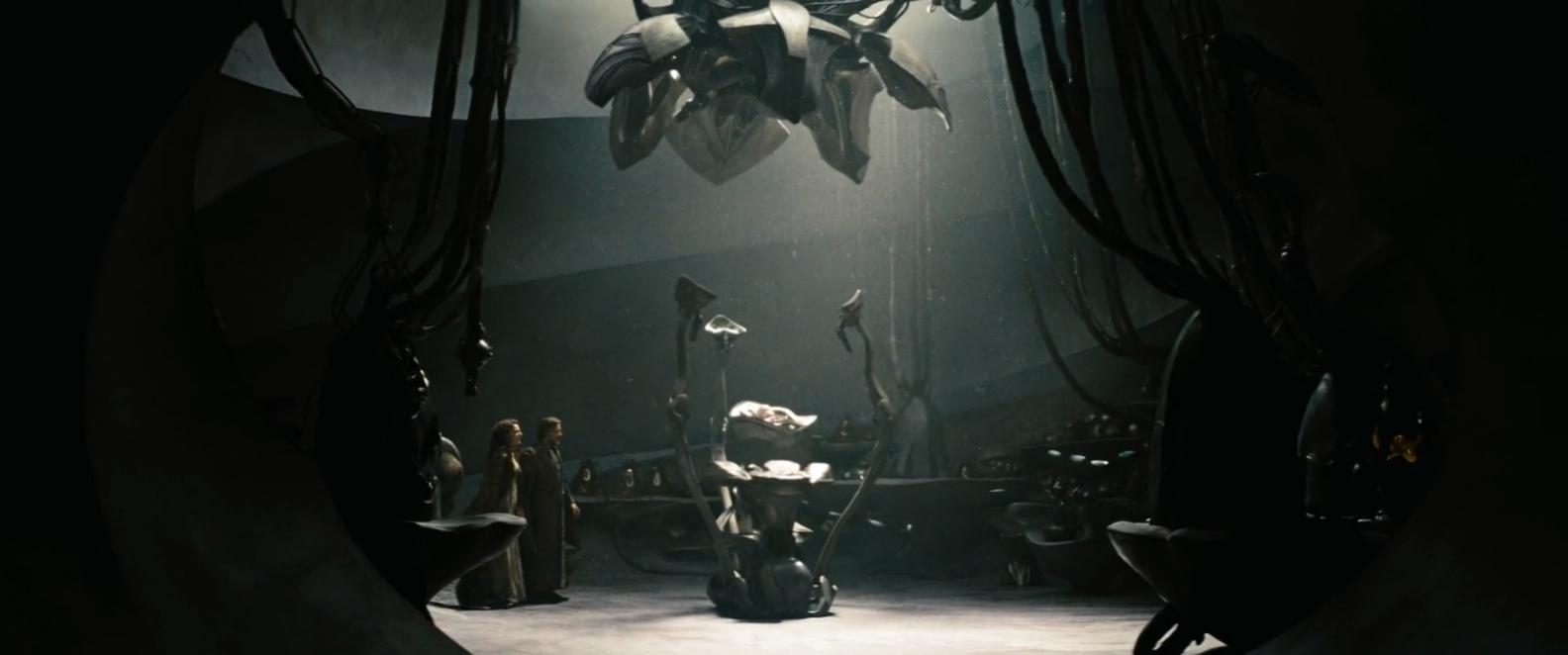 ………………………………………………….
I like this film quite a bit, but I don't love it. It's perfectly solid, but it has the same problems that plague literally all DCEU films and that is its third act which is typically bombastic with a lot of special effects and needless, very repetitive action after action. It ruined an otherwise strong film for me and it was an unfortunate influence on the rest of the DCEU.
But the first two acts are actually pretty good. The film certainly lacks humor and is too dark. The romance between Lois and Superman is also lacking and almost non-existent which was frustrating to witness. But still the film is interesting for exploring its themes quite well and for presenting the origins of the character in a more realistic, alien arrival kind of way which was super cool, interesting and modern. I liked their approach here and it worked for me.
This Superman is okay, but Henry Cavill's performance is very unappealing, flat and just weak thus ruining the character. He would be much better in 'Batman v Superman' and 'Justice League' later on, but here his performance is pretty disappointing. Amy Adams gives us a more modern, solid Lois Lane, but she was underutilized in my opinion way too much.
………………………………………………….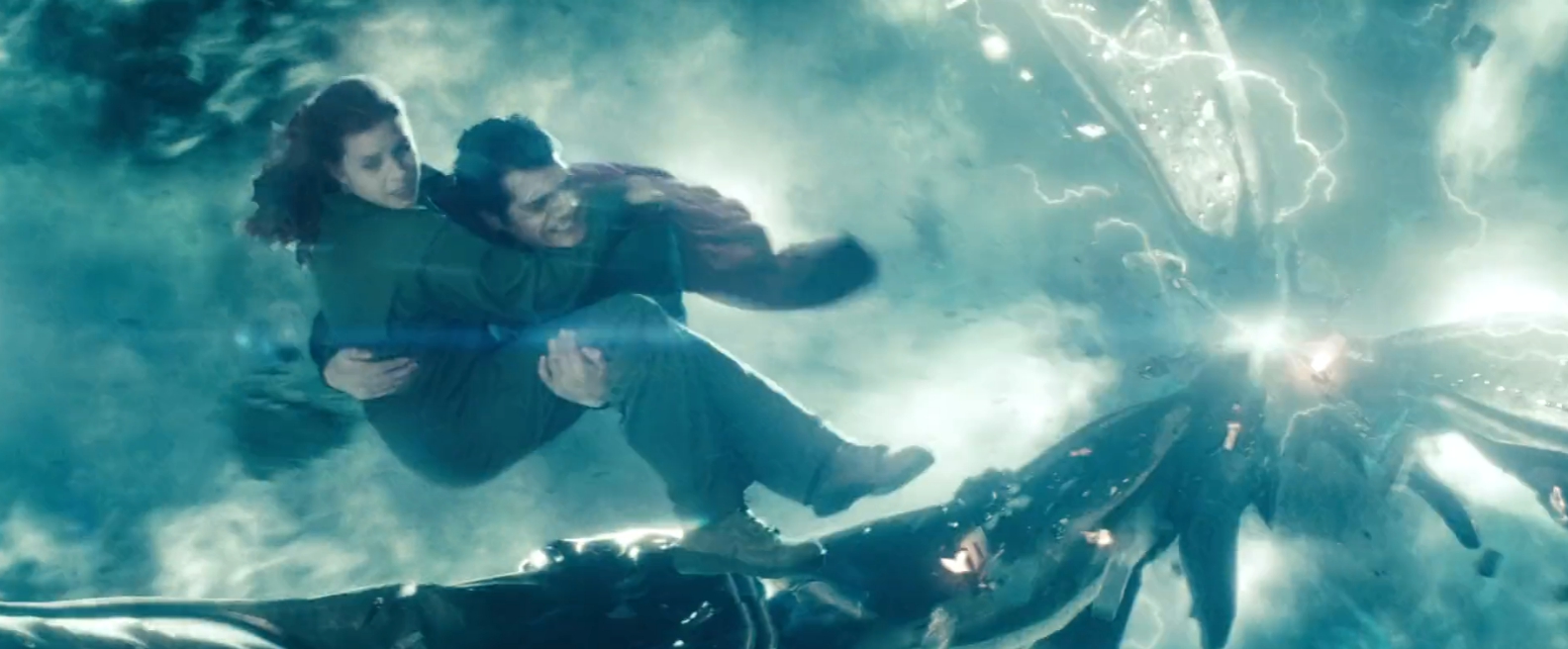 ………………………………………………….
His parents are very likable and some of the moments between them are heartwarming. Russell Crowe is pretty good as Jor-El and Perry White is definitely quite memorable. As for the villains, Faora is actually a very competent, strong female villain. Underdeveloped, but definitely cool and badass. The same goes for General Zod who is very powerful and menacing. Michael Shannon has rarely been as memorable as in this film.
Man of Steel features pretty weak action sequences and, as critics have pinpointed, a thorough lack of wonder and excitement. It basically succeeds as a sci-fi film as the first half is very strong, but it fails as a superhero film as the third act is very weak, dull, overlong and with forgettable action sequences. Some fights are fine, but most are repetitive.
The direction and pacing are also problematic, but I have to say that the film's special effects are easily the best of the entire DCEU. The film looks very good and especially the designs of the space suits, space ships and especially Krypton are excellent. I absolutely loved that first scene.
………………………………………………….
………………………………………………….
I also loved those calmer scenes, flashbacks and the film stated really well how humans would react to an alien coming to visit them and those reactions are all very grounded in reality. The film thus gave us a more serious take on the Superman mythos and it's a shame that the whole movie was not like that and that we did not get awesome action as well.
This is where it all started and it is a good first film. It is actually the best DCEU film after 'Wonder Woman' in my opinion as all of the rest are not close to its quality. The film has a solid repeat value as well and I think the critics were a bit too harsh to it.
Man of Steel is undone by its disappointing, messy and typically bombastic third act that unfortunately influenced all of the future DCEU films in its wake. It has weak, repetitive action and too much spectacle. The romance is also non-existent. But the rest of the film is actually very competent as this more serious, interesting take on the Superman mythos and origin story with a cool sci-fi, modern angle to it, quite strong villains and an excellent beginning.
My Rating – 3.5