…………………………………………………
The Trouble with Harry Movie Review
The Trouble with Harry is a 1955 romantic comedy mystery film directed by Alfred Hitchcock and starring Edmund Gwenn and Shirley MacLaine. It is a pretty good, original flick.
………………………………………………….
"He looked exactly the same when he was alive,
only he was vertical"
………………………………………………….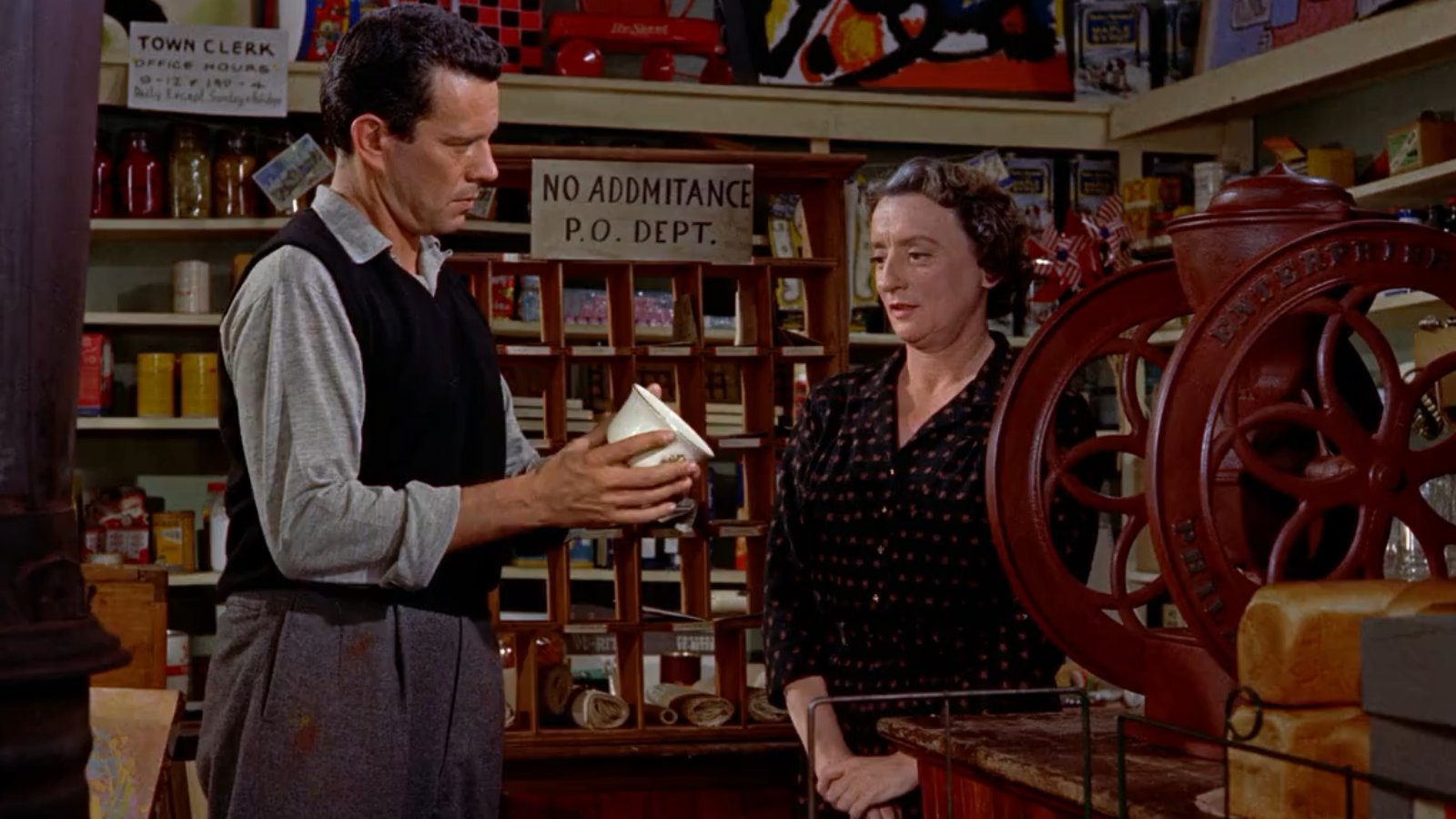 ………………………………………………….
Yes, this one is quite probably the most authentic, most atypical Hitchcock outing as he has never really made a film quite like this one. It is at its core a romantic comedy. Yes, not just a comedy but a romantic one as well. And the fact that there exists a Hitchcock romantic comedy just made my day.
So the film is about a hunter in a village who finds a dead body in the forest and then three more people join him in the guessing game of who killed him, but eventually the four people turn into two pairs of romantic couples. So it is not a thriller, but it definitely is a mystery as we do not know at first what really happened. I thought that the film succeeded in both mystery and romantic comedy departments as the mystery is involving and the film is quite charming and funny.
Edmund Gwenn gave such a strong performance in the lead role. He is the most endearing and likable character of the bunch here and I loved him. John Forsythe is the weakest link not only in terms of acting, but also when it comes to the character himself who is just not as interesting as the rest.
………………………………………………….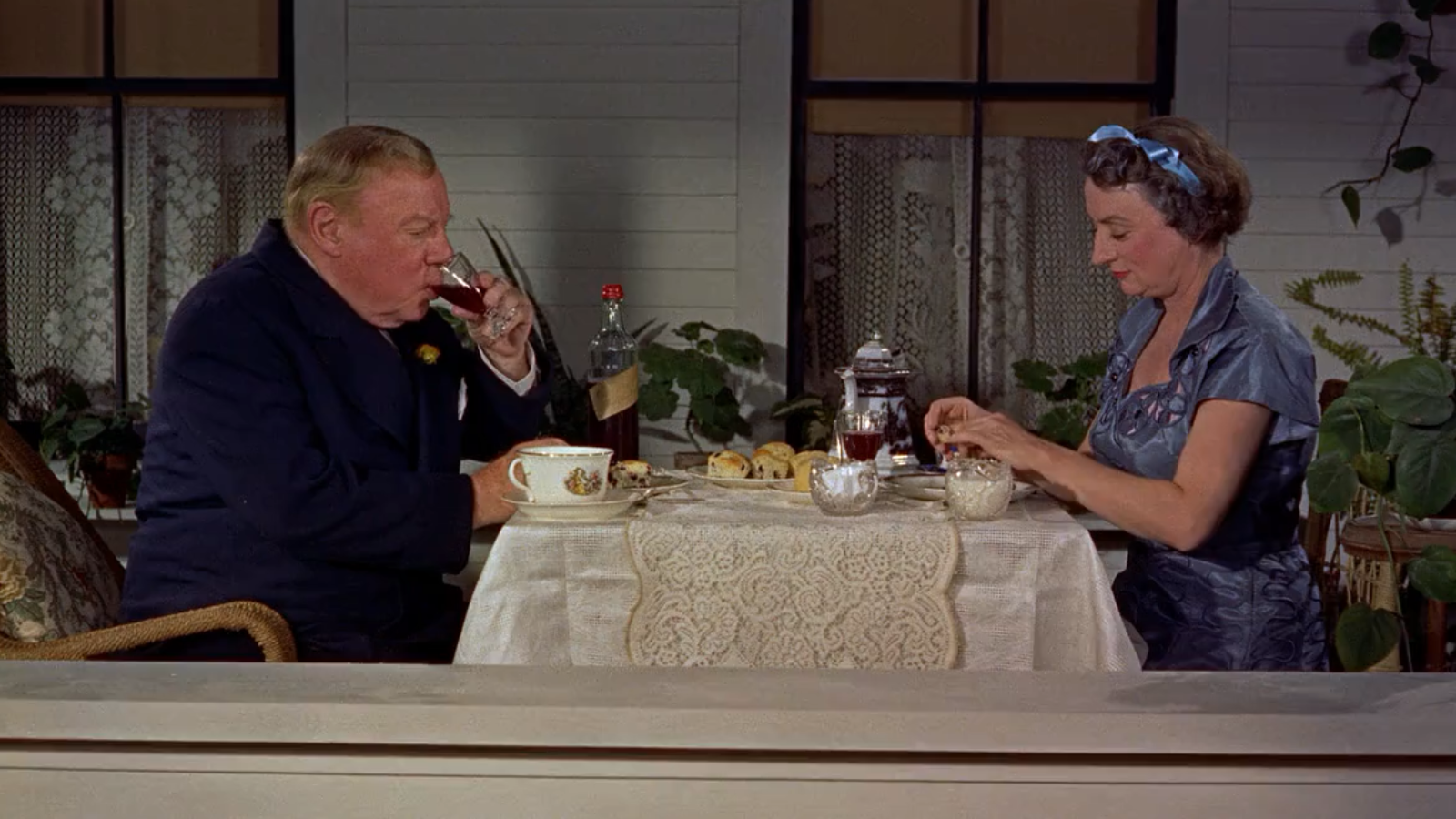 ………………………………………………….
I loved Shirley MacLaine who here made a terrific screen debut. A great character and a very strong performance. But Mildred Natwick should not be forgotten as she also acted so well here and this old lady character is very funny in her odd behavior and demeanor.
The Trouble with Harry is not a great film. The pacing is definitely very slow and it takes its time to get there owing to a slow start plus some of the scenes in the third act weren't as interesting as the rest. I thought that the film needed less music and much more dialogue to pull off its character-driven, humorous approach, but it still succeeds as a pretty original film.
To me the highlight is the relationship between Captain Wiles and Miss Gravely. The two are such a charming, odd and ultimately endearing old couple and I loved how they interacted together. That was the most emotionally resonant and best developed part of the film. Some of the lines are quite funny here and the dialogue is truly terrific, not to mention very honest too, surprisingly so for the fifties. Some of the lines are quite brave when you think about them.
………………………………………………….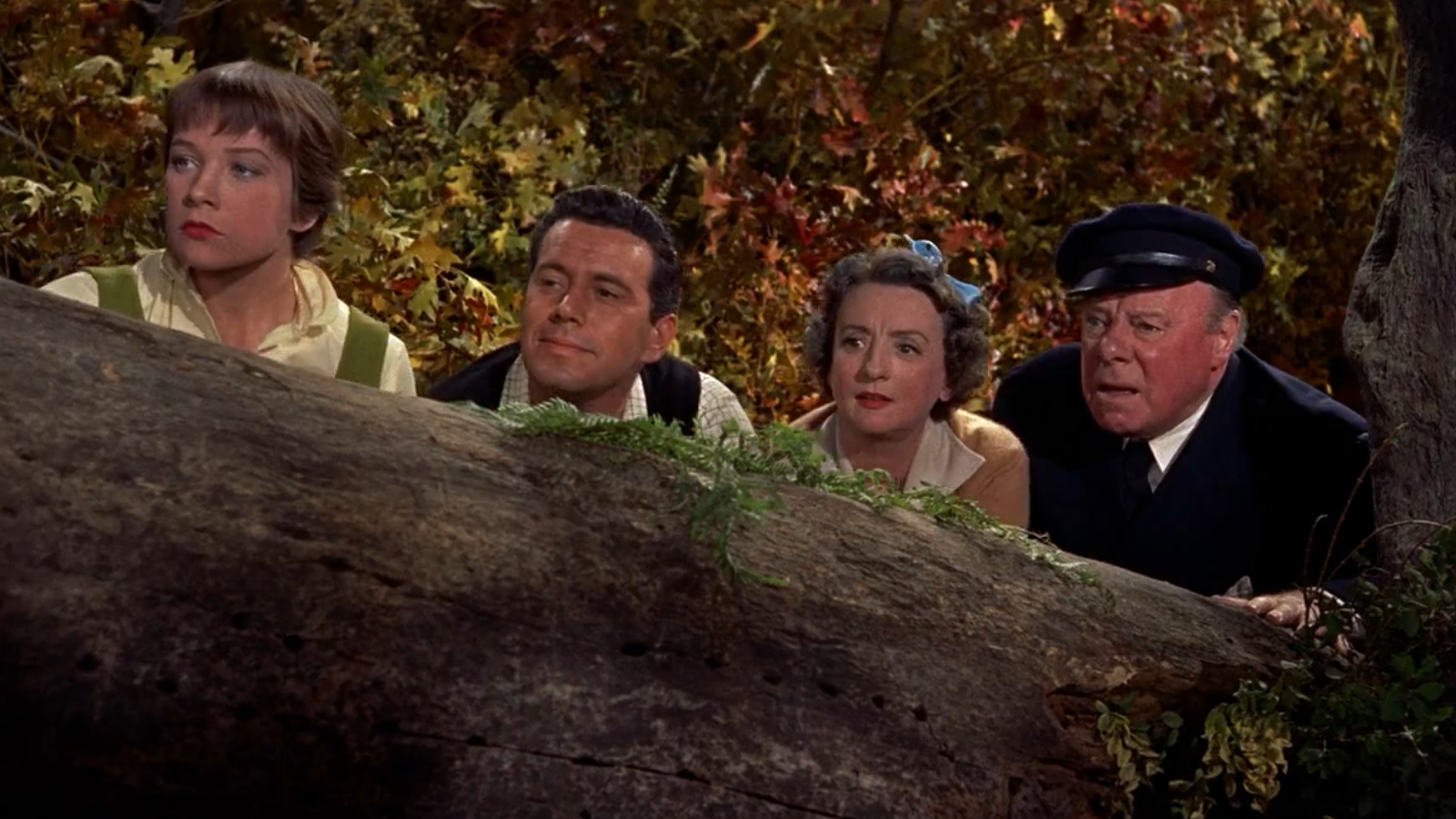 ………………………………………………….
So the film is definitely not hilarious, but it is quite funny in a couple of scenes and I found its subtle humor really pleasant and very clever. What Hitchcock set out to make is a quirky little comedy and he mostly achieved what he wanted to do.
The film is gorgeously shot, absolutely lovely to look at. The leaves, the forest, the houses and the people – everything is so well shot, depicted and it transports you to its small village so successfully. The country mood is so palpable and I loved its leisurely, elegant approach at filmmaking. I also found its score terrific and frequently highly beautiful.
The Trouble with Harry is somewhat slow in some parts and far from hilarious, but still quite funny in a couple of scenes and its subtle, quirky humor is mostly quite good. Edmund Gwenn is the highlight and Shirley MacLaine is excellent in her film debut. The film is gorgeously shot and evocative in its country mood plus the score is beautiful and elegant. The characters are weird and charming, the story is very interesting and the film succeeds as a very eccentric romantic comedy mystery. It's by far Hitchcock's most atypical effort.
My Rating – 4