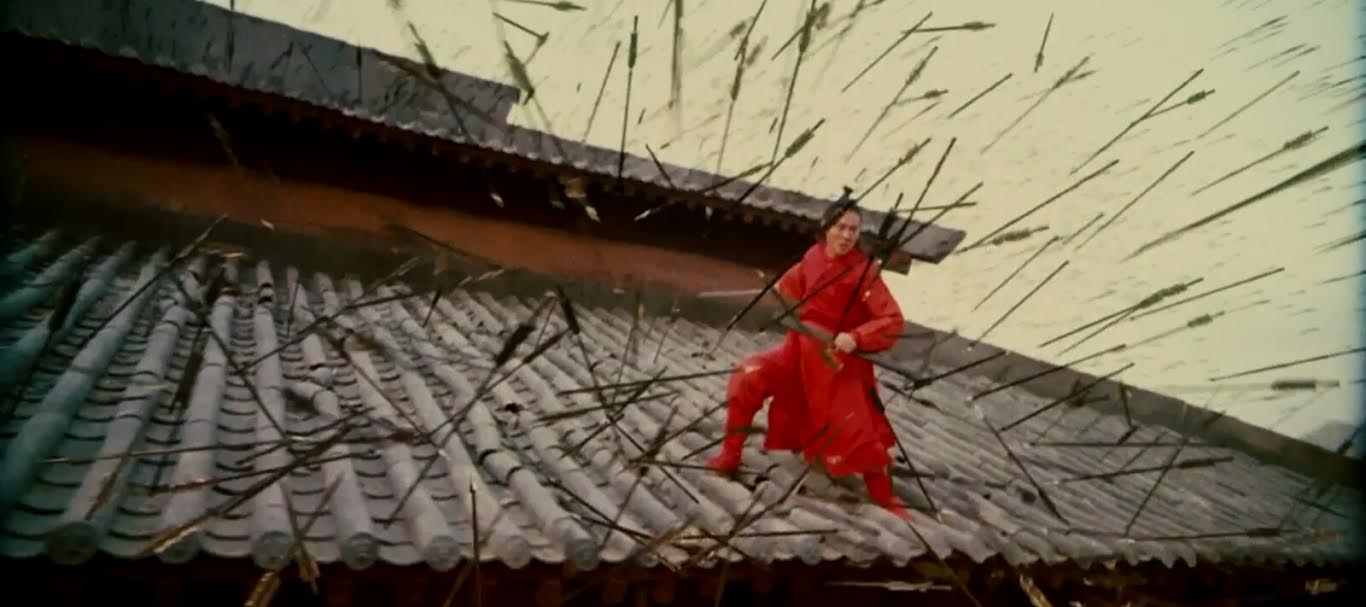 ……………………………………………………………………..
Hero Movie Review
Hero is a 2002 Chinese wuxia film directed by Zhang Yimou and starring Jet Li, Tony Leung and Maggie Cheung. It is such a good, visually extraordinary action film.
……………………………………………………………………..
"How swift thy sword"
……………………………………………………………………..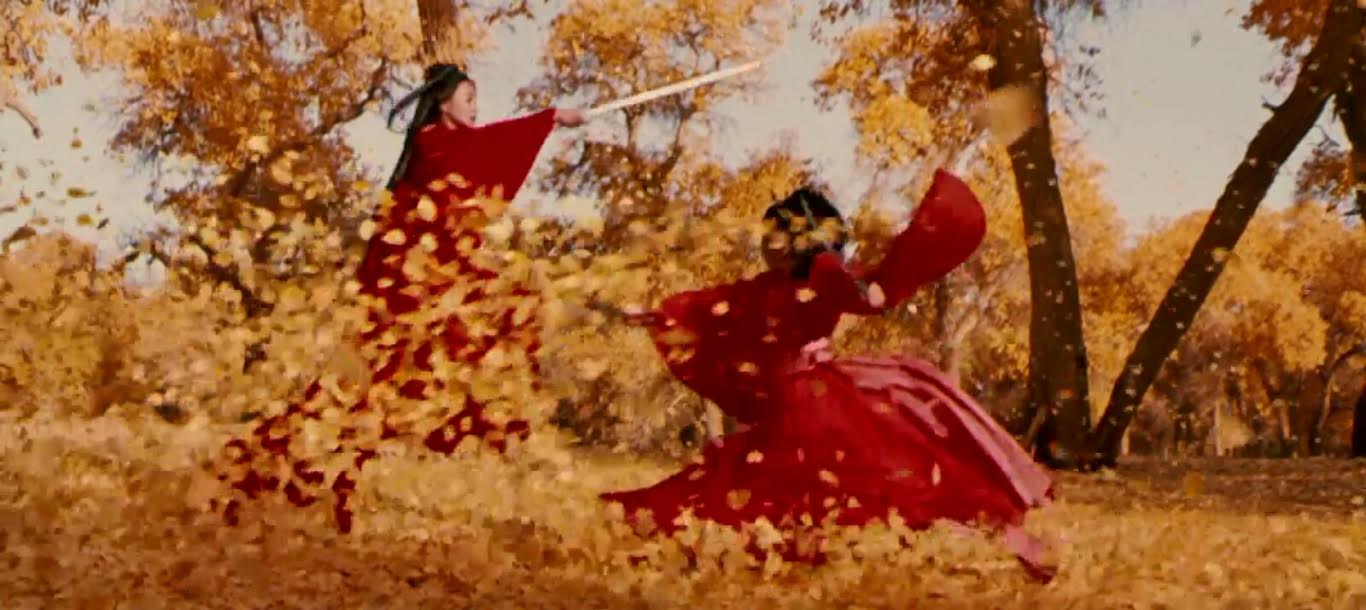 ……………………………………………………………………..
It is based on the story of King Ke's assassination attempt on the king of Qin in 227 BC. The plot itself is serviceable, but is undoubtedly the weakest aspect of Hero as it is a mish-mash of previous ideas. For example, you have the structure of 'Rashomon' as the story is told two times before being told as it happened the third time.
Then you have the action and the flying which is reminiscent of 'Crouching Tiger, Hidden Dragon'. It isn't too similar, but some scenes are obviously influenced by it. But even though it isn't original, the story is well told and sometimes quite powerful and emotional, especially in its tragic conclusion. The flashback structure is well utilized and the film serves as a good historical piece as well as a great martial arts picture meaning that it is one fine wuxia movie.
……………………………………………………………………..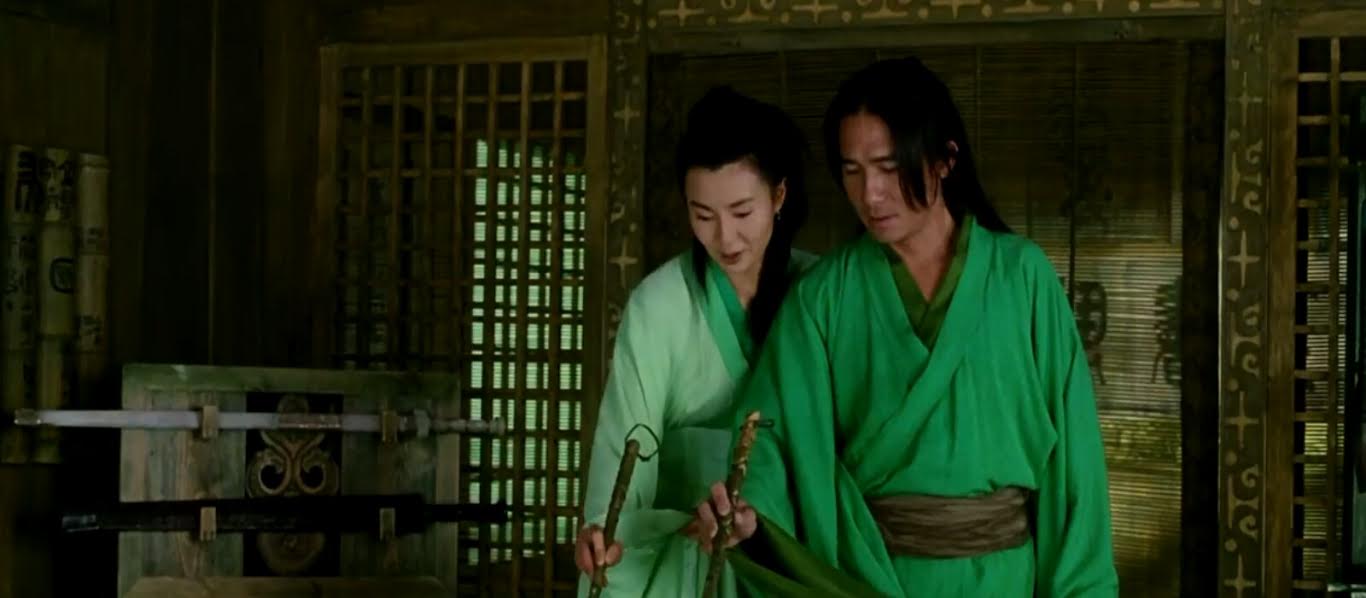 ……………………………………………………………………..
Jet Li isn't as memorable, but Tony Leung and Maggie Cheung as great as you would expect from these two great actors. I also liked the King of Qin and Moon who was particularly likable. The characters aren't the strongest, but they are nonetheless pretty good and the performances from its great cast are all terrific.
Hero succeeds due to its technical aspects and action. Let's first touch upon the action. I loved it. I didn't really care for the slow-motion moments, some were fine, but most of them were annoying as I really dislike that approach overall. But the action was well choreographed and I loved how everyone had different styles in their fighting and that women were definitely weaker than men physically, but they were more elegant and refined in their style. That was awesome and very realistic. One of the highlights includes that gorgeous fight between the two ladies as the leaves fall down the trees and create an amazing color of yellow first and then red later on to fit in with the blood. So beautiful. Another highlight is the fight on the water as it was the best of the fantasy sequences, beautifully shot and just marvelous to behold.
……………………………………………………………………..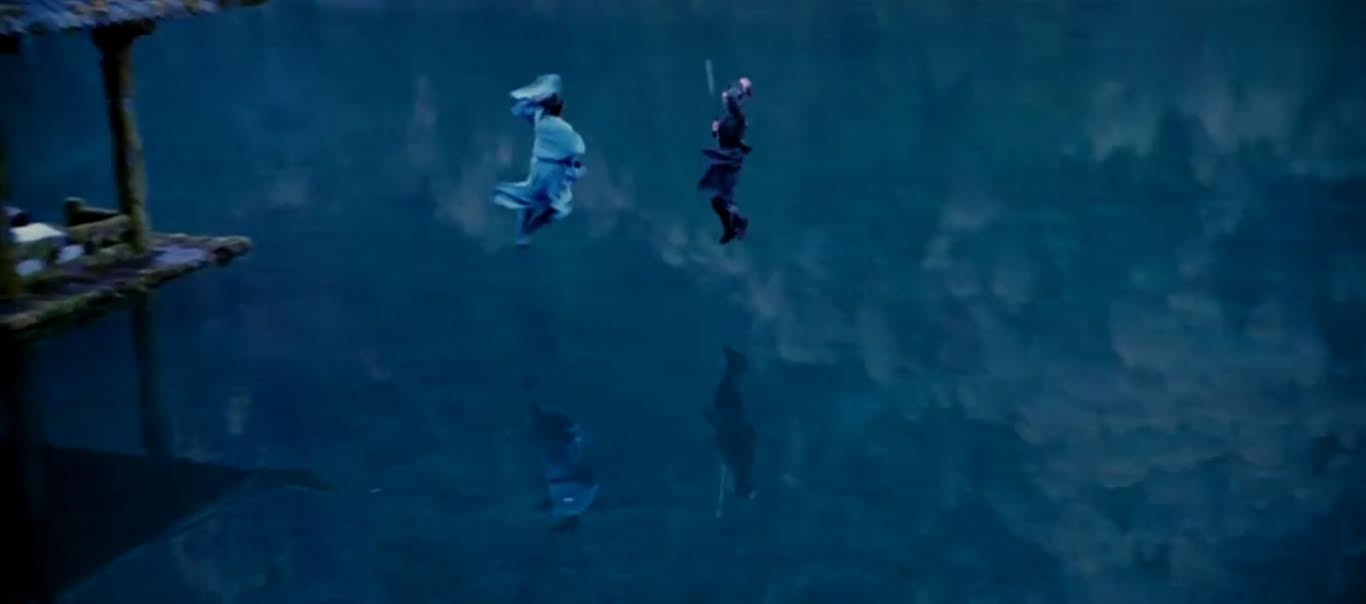 ……………………………………………………………………..
The cinematography is absolutely stunning in Hero. The camera shots are so refined and polished and the action is so well filmed. But the direction from Zhang Yimou is so strong as he is responsible for the overall look of the film and he is quite a visionary director for sure. His use of color is absolutely beautiful and at times even artistic. The various colors here were so well utilized and they ranged from green to red to yellow and were mostly accompanied with appropriately colored clothes as well which I loved as I always enjoy such things. What I also admired is the thematically complex nature of the film as it deals with not only martial arts, but also leadership as well as art and calligraphy while being set in a historical surrounding. The mix is well realized and the film ended up being all the more powerful for it. In the end, it isn't as great as it could have been, but it's still one very good Chinese martial film that didn't disappoint.
Hero isn't the most original in terms of storytelling as it uses the structure of 'Rashomon' and some fantasy elements of 'Crouching Tiger, Hidden Dragon', but what it lacks in originality, it more than compensates with a moving feel to it, a thematically rich storyline, mostly terrific action sequences, many memorable scenes, excellent direction from Zhang Yimou and absolutely gorgeous cinematography with sumptuous costumes and a wonderful use of color.
My Rating – 4
……………………………………………………………………..