……………………………………….
Rare Exports: A Christmas Tale Movie Review
Rare Exports: A Christmas Tale is a 2010 Finnish fantasy horror film directed by Jalmari Helander. It is quite a solid and authentic flick that nonetheless disappointed me.
………………………………………………………………..
"The real Santa was totally different. The Coca-Cola Santa is just a hoax"
………………………………………………………………..
It follows a research team in the mountain who discovers the secret behind Santa Clause. I found the plot to be incredibly weird, but mostly in a positive way. The dark approach with the usually lightweight Christmas tale is what differentiates this flick from others. I loved everything about its story as the mythology here is terrific and the twist on the origin and look of Santa Clause is weird, but authentic and really interesting to follow.
………………………………………………………………..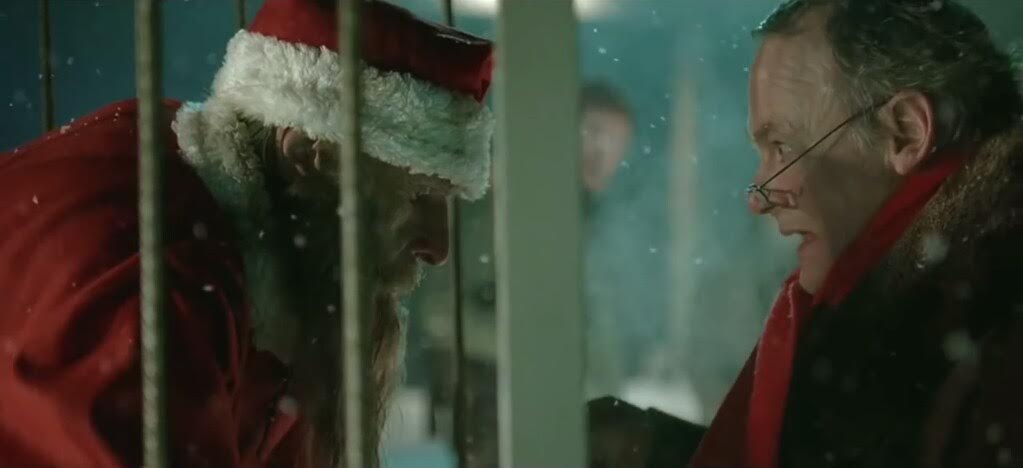 ………………………………………………………………..
However, Rare Exports suffers from a very mediocre third act. Yes, the entire film that came before it is quite good, but that ending ruined it for me as it was just way too Americanized to be enjoyed more. It was a typical happy ending, a typical blockbuster-like conclusion that I really found to be disappointing and totally unnecessary. It also created this jarring shift in tone and it was just a bad choice to begin with.
………………………………………………………………..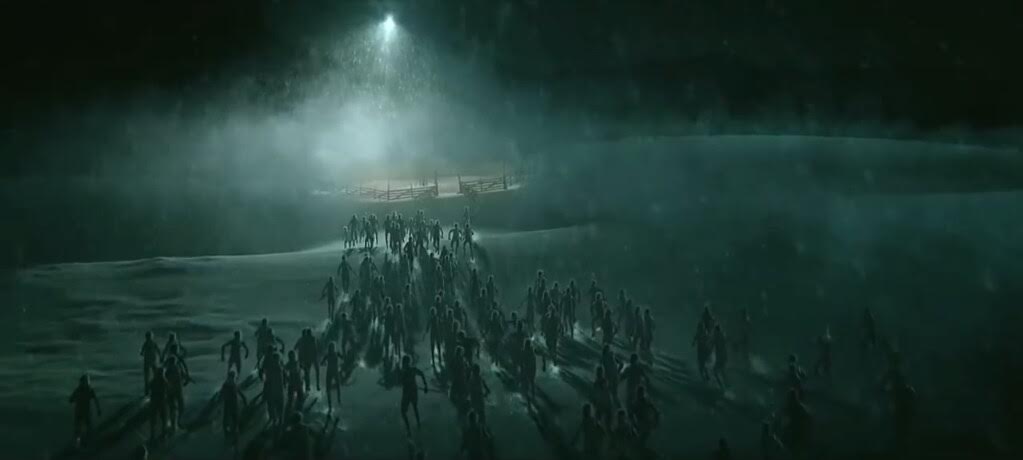 ………………………………………………………………..
The characters are solid for this kind of film. Pietari and Rauno are the highlights and their relationship is so touching and wonderful. But the others are quite forgettable. I liked the look of the elves quite a bit and although I would have liked for them to had some clothes on, that was still a weird and interesting choice. Also, the acting is pretty good with every actor doing a good job.
Rare Exports: A Christmas Tale is badly paced as the first half is too slow in my opinion, but I still liked that beginning as it was a great build up and it was filled with such a great sense of mystery and darkness. I loved its tone quite a bit until it was ruined by its childish tone in the end of course. The photography is great here and I absolutely loved some of the snowy mountain scenery on display. And the film is quite unpredictable no matter what you think of its ending.
………………………………………………………………..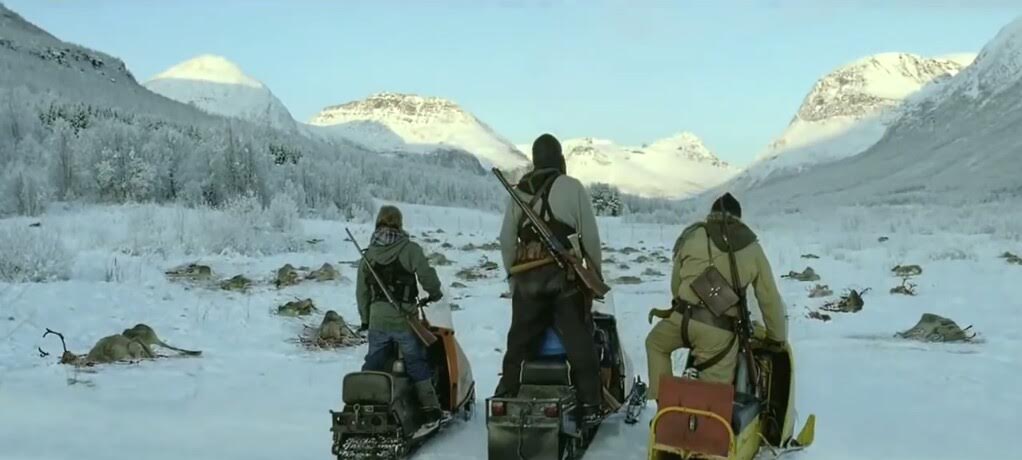 ………………………………………………………………..
Rare Exports is a Finnish film, but it ended on such an American way and that bothered me. But thankfully the other parts of the film that came before that ending were darker and much more interesting and entertaining. The film mostly benefits from its plot which is not only incredibly interesting and positively weird, but also widely authentic and original. You won't find anything quite like it in other movies. And I have to say that I liked how heartwarming the conclusion was despite it being typical and dressed too much in blockbuster clothing. The dialogue is mostly good and I liked the score as well. The direction from Jalmari Helander is also quite solid and I just wish that the filmmakers knew how to end this film. They didn't quite know what to do with this story and that is evident in the end product as it somehow feels unfinished and underutilized. Overall, this Finnish flick disappointed me and I did not enjoy it as much as the others did, but it is still a solid and very original flick that I would recommend to anyone looking for something different.
Rare Exports: A Christmas Tale is an incredibly authentic and weird movie with such an original plot to it, some very good scenes and an excellent build-up with a great mysterious tone to it, but it nevertheless disappointed me as its third act felt too Americanized and the filmmakers didn't quite know what to do with this story, ending it in a very disappointing way.
My Rating – 3.5
………………………………………………………………..