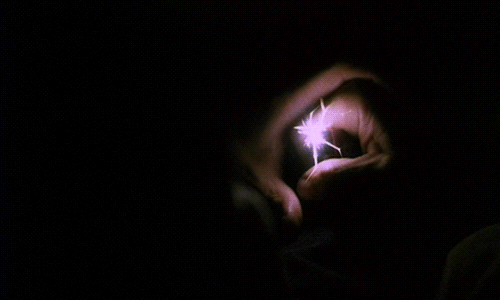 ………………………………………………………………..
The Vanishing Movie Review
The Vanishing is a 1988 Dutch thriller film directed by George Sluizer and starring Bernard-Pierre Donnadieu. It is an amazing movie that is undoubtedly one of the best modern thrillers.
………………………………………………….
"The best plans can be wiped out at any moment by what we call fate.
I confess, that saddens me"
………………………………………………….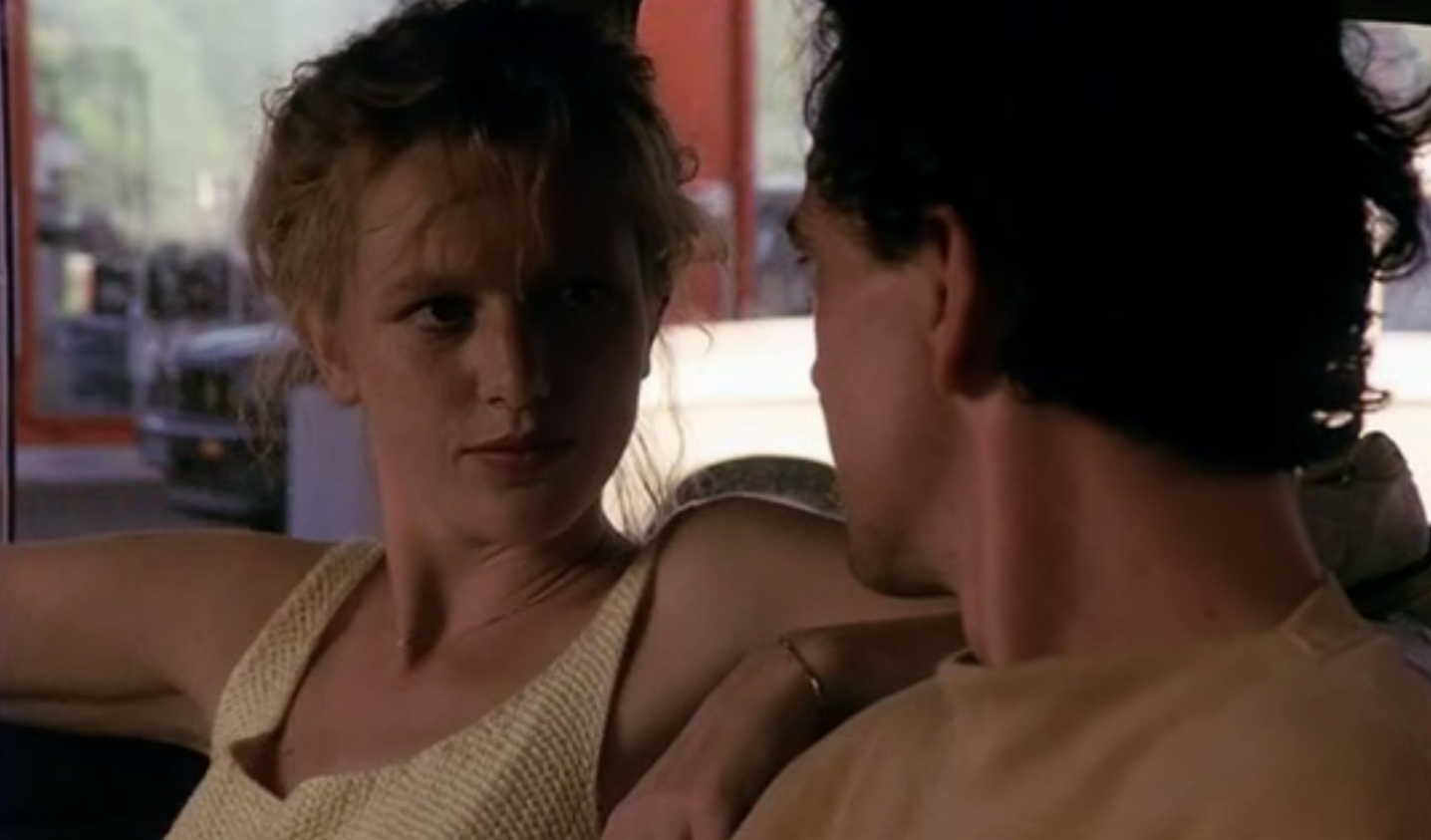 ………………………………………………………………..
It is about the disappearance of a young Dutch woman and her lover's obsessive search for her which leads him into increasingly dangerous territory. This film is deceptively simple, but is quite sophisticated when you think about it. I just loved its plot as it is thankfully devoid of any ridiculous and unrealistic trappings of the genre leading to such a grounded in reality film that feels real from start to finish.
The Vanishing is psychologically deep and so disturbing. The characters are so well developed and the conflict of the main character is wonderfully presented to us. His dilemma near the end is so dramatic whereas his relationship with Saskia is really well realized for such a short period of time in its beginning. She is likable and the two are great together and you get why her disappearance destroyed him afterwards. But I just loved those scenes with his coping with it, his obsession and the eventual chase of the killer. That was all done in such a terrific manner.
………………………………………………………………..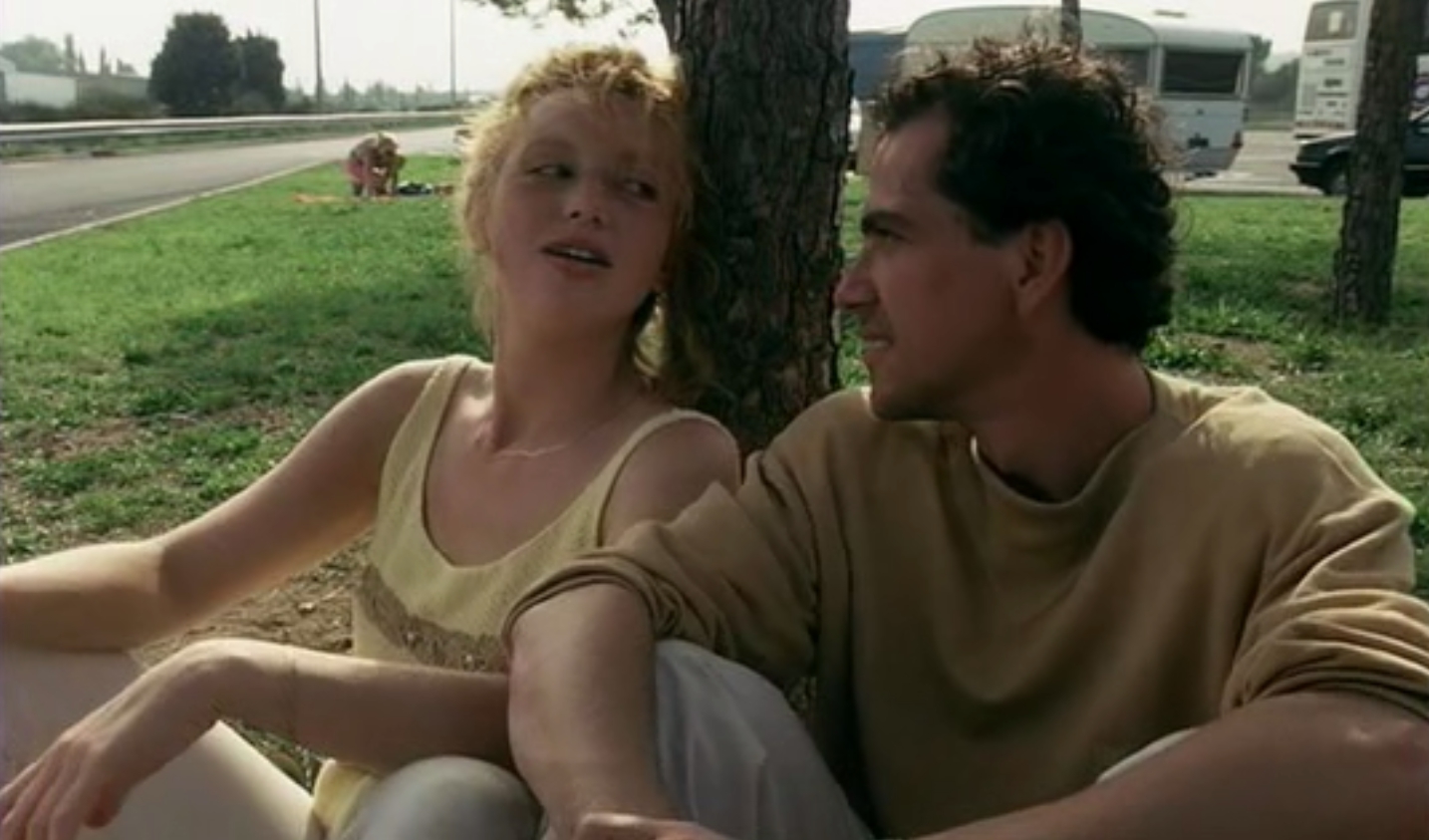 ………………………………………………………………..
I loved everything about Raymond Lemorne. The movie is at its finest when dealing with his character. He is portrayed as a seemingly harmless person and I really found that to be great as it shows us how the biggest murderers can be seemingly normal and family men as everyone else. But I really enjoyed the flashback structure as it is superbly employed into the narrative here. It is never boring and it gives you everything you need to know about the character and the eventual crime.
As for said crime, this is the perfect example of a perfect crime and how some crimes and disappearances never get resolved as they were so perfectly executed to begin with. And that makes the movie all the more disturbing and scary as it shows us that it can happen to any one of us, anytime and anywhere. That is one of the reasons why I increasingly felt unease as the movie progressed. I was also shocked by its ending and not only that, but the movie impacted me so much that I was clearly shaken even after watching the film. And that is a true testament to the power of this thriller – when it impacts you so much that you feel that impact even after watching it.
………………………………………………………………..
………………………………………………………………..
The ending is awesome and The Vanishing is one of the first movies, I think, to use that scenario. But the whole dilemma near the end and the eventual frightening conclusion is so disturbing and so horrifying that it is one of the scariest endings ever which is really saying a lot because the film is not a horror one. I loved that about this movie. It is a thriller, but the one with a spectacularly great atmosphere that is better than most horror movies that rely even more on it. The whole atmosphere is so creepy and the film was always very strange and unsettling which is so admirable given that you basically know what happened from the start. I felt unease throughout the whole running time and that is why it succeeds in spades.
The only flaws I could think of here are twofold. First of all, I wanted more scenes from the protagonist's point of eye instead of the murderer's. And secondly, that beginning was great, but I felt that the promise he makes to her that he will never abandon her was just too on-the-nose and too convenient having in mind the next plot point was her disappearance. But even those two flaws are basically me nitpicking as this film is so great and so powerful in almost all of its aspects.
………………………………………………………………..
………………………………………………………………..
The Vanishing is a technically stupendous work. The acting is excellent with each and every performance being very good and the directing from George Sluizer is just so superb. But the biggest accomplishment here is the editing. This film is expertly edited and crafted with the film's running time being perfect and its flow being smooth. Each and every scene starts and ends at just the right time and it just feels so polished and professional.
The cinematography is also excellent and the film is so well filmed with some of the shots and takes being amazing. Its thrills are definitely there, but they are more psychological in nature and the film benefits from that more sophisticated approach a lot and it never has any violence in it whatsoever which is so commendable. The tone is great, serious and thrilling, but also poignant and tragic at times with that last shot being just heartbreaking and disturbing at the same time. I really liked its dialogue as it had some really interesting lines in it and it was always clever and sophisticated. The Vanishing really is very smart.
………………………………………………………………..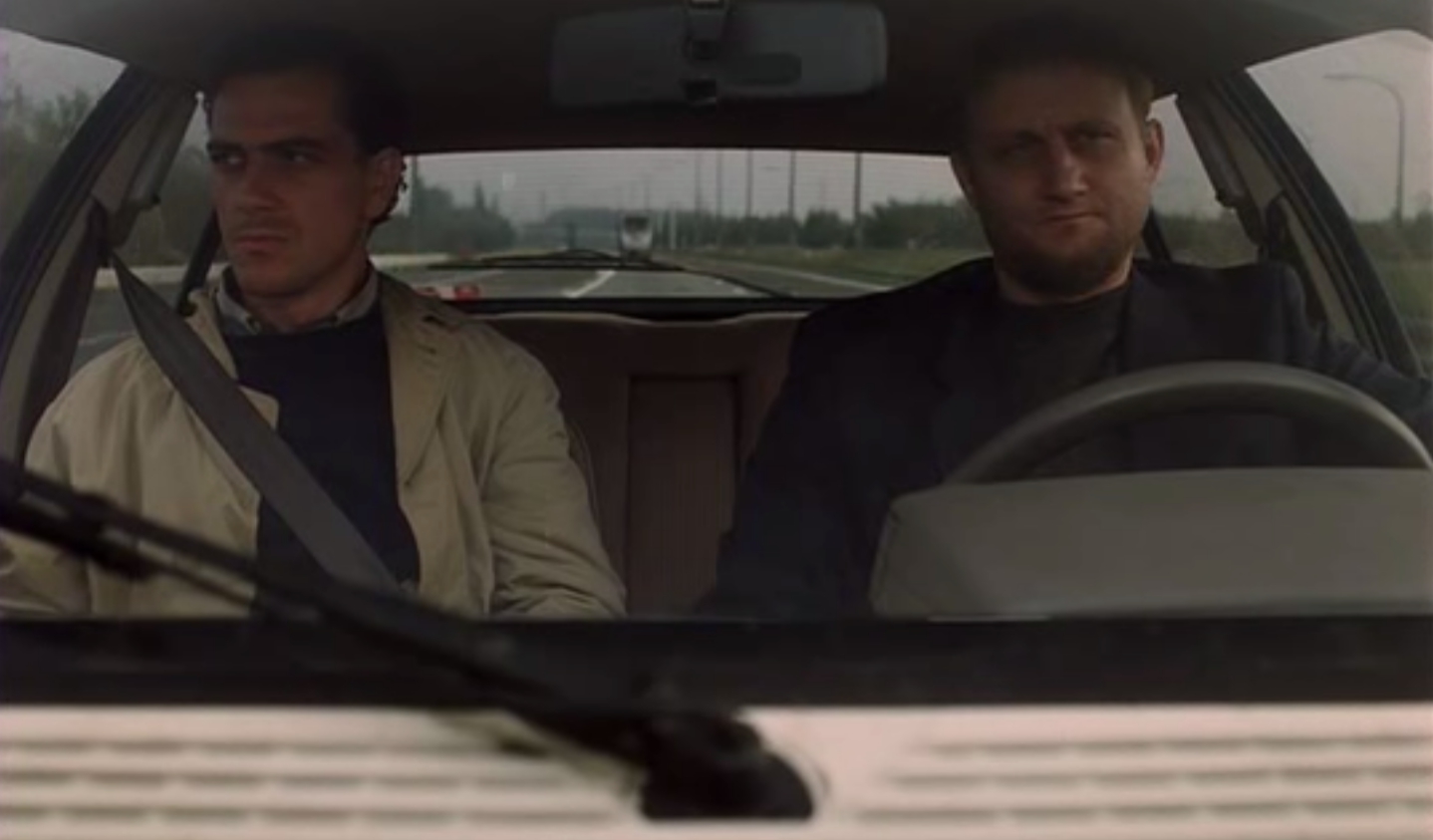 ………………………………………………………………..
Its script is just phenomenal, but the execution of it is even more so as the film is wonderfully simplistic on the surface, but actually much more complex than it seems. And the film is quite unpredictable in its very ending and even though we know that the outcome will be bad, the film is great for it. Why? Because it never uses the annoying structure of twists and turns and crazy scenarios that the genre is famous for and settling for more serious, more realistic and thus much more disturbing approach. In those ways, the film ended up being original even if it may not seem like it at first. Overall, this Dutch film is a masterpiece of suspense and one of the best films of the eighties that I've seen so far.
With a great script, expert editing, a terrific flashback structure, good characters and a powerful ending, The Vanishing is an absolutely spectacular film that benefits from such a realistic approach to it with a great emphasis on psychological horror instead of stupid violence and twists and that is why its impact is even more heightened. It is such an atmospheric, increasingly disturbing movie that is also sophisticated and never even slightly disappointing. It is without a doubt one of the finest modern thrillers I've seen, a film that left me shaken and disturbed.
My Rating – 5