…………………………………………………
Sleeping Beauty Movie Review
Sleeping Beauty is a 1959 animated musical fantasy film which is Disney's 16th feature film and certainly one of their very best. It's such a classic.
………………………………………………….
"Now,  father, you're living in the past.
This is the 14th century!"
………………………………………………….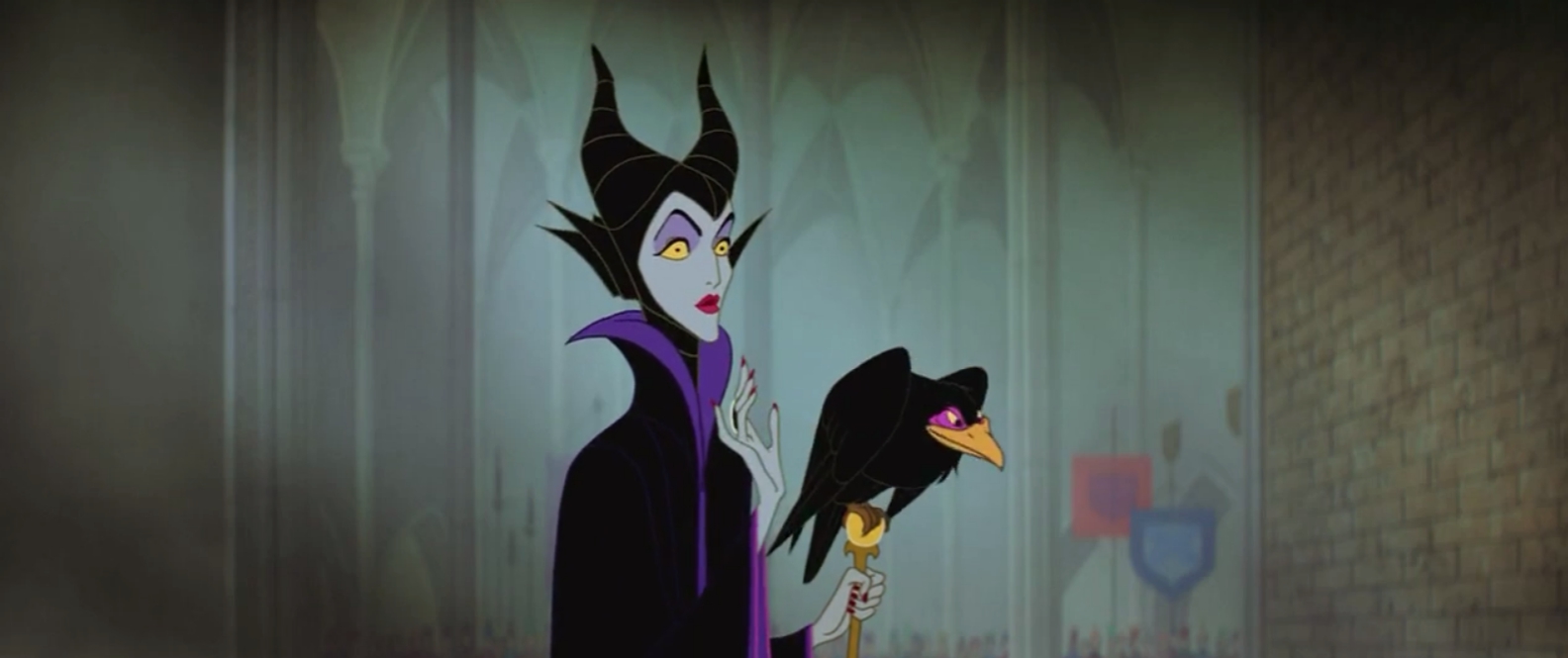 ………………………………………………….
This fairy tale is actually incredibly dark and thus the movie is also pretty dark, but much milder than the original tale and thankfully so. It is an updated, modernized and frankly much better version of the story. Again Disney made the ultimate film from this story and thus made it their own.
It was a risky, somewhat odd fairy tale to film and thus I hugely appreciate the filmmakers for managing to craft it so well and make a coherent feature film out of it. For a film where most of the characters spend sleeping, it is rather involving and intriguing to watch and that sleeping, dreamlike state is beautifully conveyed thanks to an awesome atmosphere, wonderful score and stellar animation but more on those later.
………………………………………………….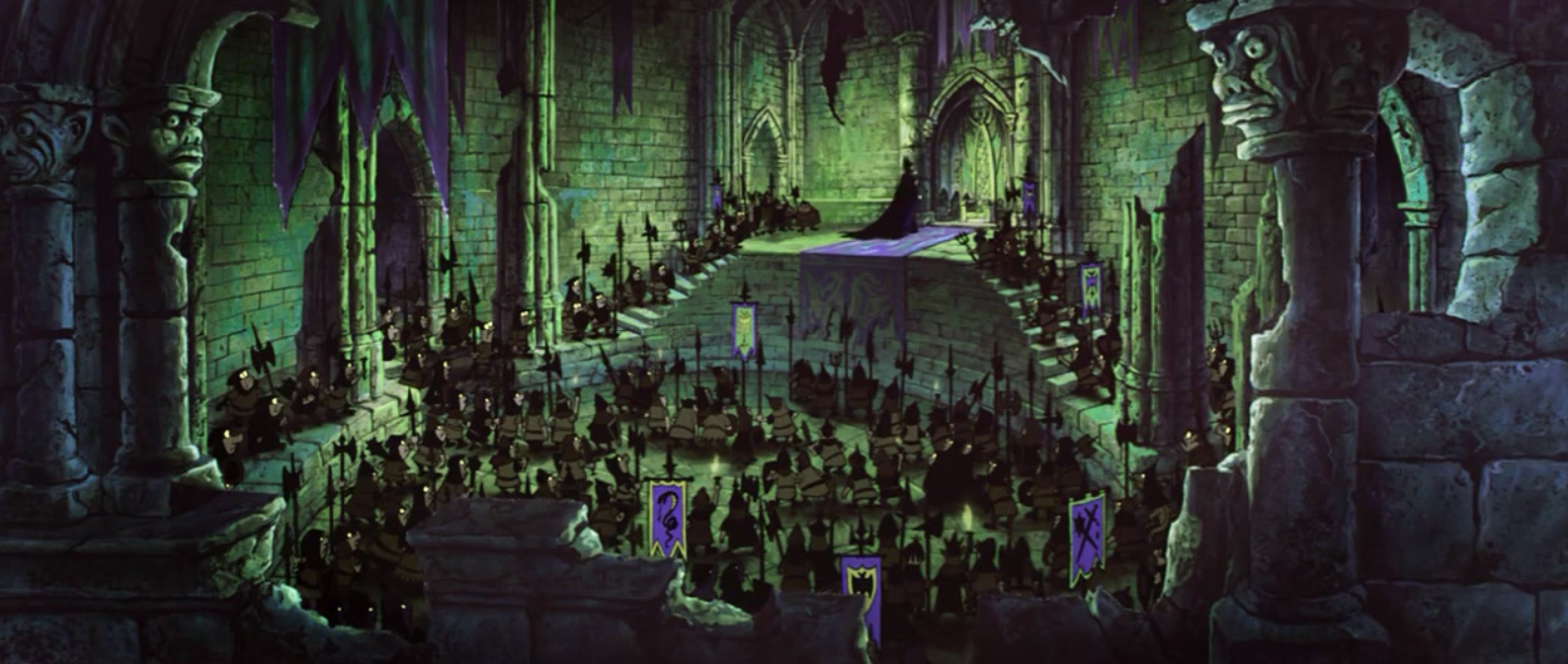 ………………………………………………….
The film is definitely childlike in its first half, especially with the fairies, but is very dark, atmospheric and mature in its second half and I loved that shift in tone and it was very well handled. Both halves are excellent and both achieved what they set out to do.
As for the characters, many argue that Aurora is a weak character, but as a princess who is only in a movie for just about 18 minutes, I honestly can't blame her and I think that she is actually pretty well developed for little screen time that she received. She is beautiful, wonderfully animated and, for such a short time she is in the film, you manage to see why everybody would love her so much. I do realize why nowadays feminists criticize her and yes, she did fall in love with a man she did not know. However, she clearly objected to being betrothed and that progressive side of her should not be forgotten.
………………………………………………….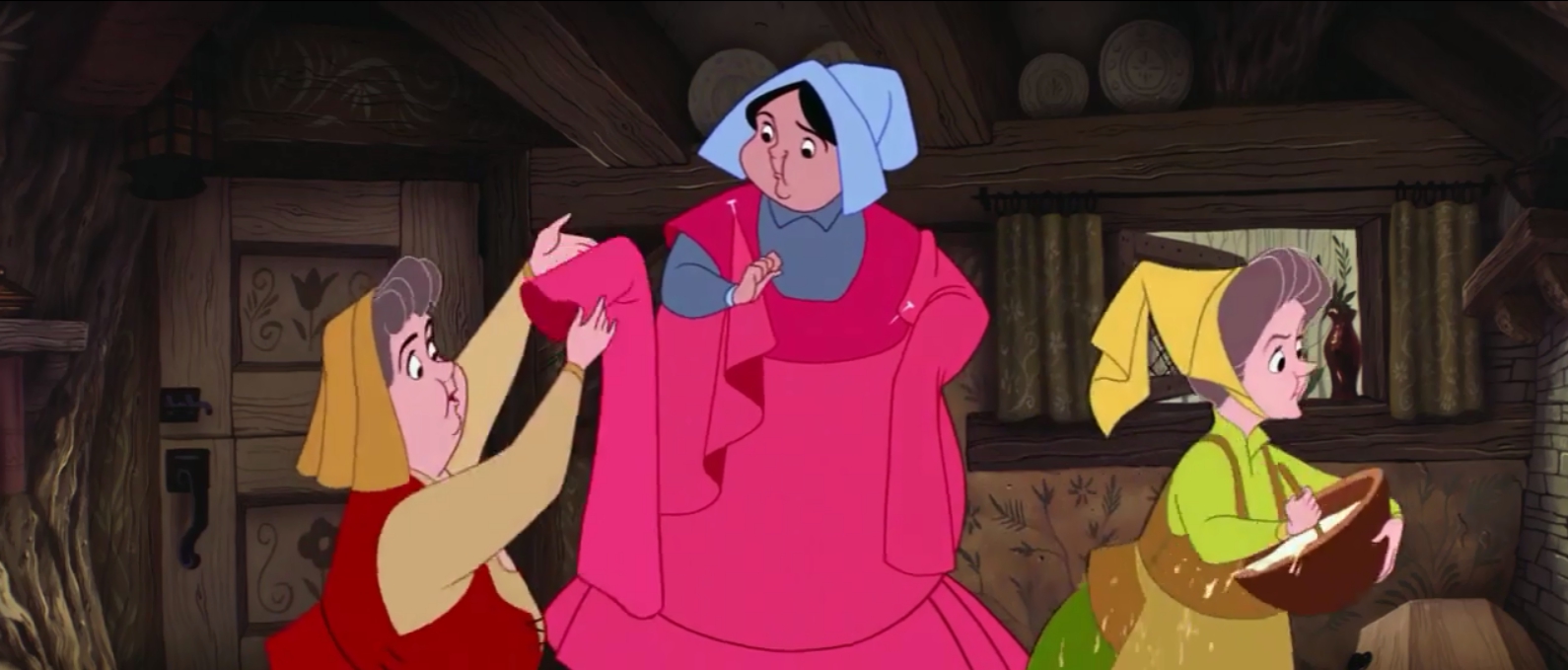 ………………………………………………….
Aurora is more of a plot device than an actual character and there is nothing wrong with that and that choice paid off and worked really well for the film. But when you really think about it, the fairies are the protagonists of this film. They are the ultimate Disney fairies and some of the best sidekicks of all time.
They transcend the role of the sidekick stupendously as they not only help Aurora, but also Phillip and basically save the whole kingdom. Plus all three are strong, so well developed, unique characters and I loved the emphasis on them as they are so charming. Fauna is so sweet and of course the fight between Merryweather and Flora about the color of Aurora's dress (pink or blue) is so much fun and I loved it. They share such wonderful dynamic together and all of their scenes are either very endearing and moving or just a lot of goofy, cartoony entertainment. They provide the necessary humor and childlike nature to an otherwise more serious, dark film.
………………………………………………….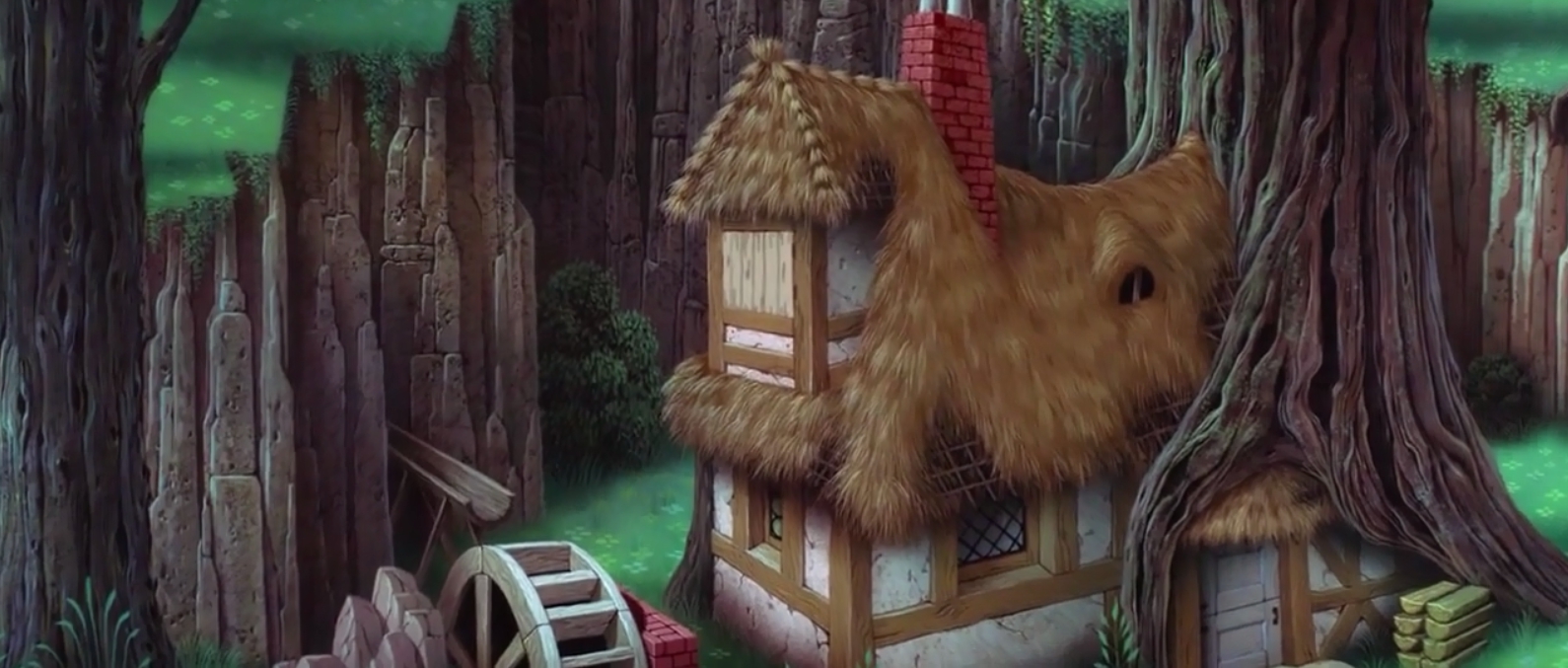 ………………………………………………….
But the kings are also quite goofy and funny in their own right as well as their drunk, wine-obsessed servant. That scene almost comes off as a detour, but it is so pleasantly cartoony, amusing while also being grounded in reality in its portrayal of 14th century kings that it worked for me. And I loved the father's argument with his son with that line about the 14th century being hilarious. It's again a rather progressive, unfairly forgotten element to this film.
Prince Phillip is without a doubt the best of the early princes. Not only is he given most to do, but he also has a distinct, present personality and is much, much better than all the previous princes. He is a strong character in his own right, a true hero and I loved that, but I also loved his look as he is very handsome and well dressed. He's very likable and his horse Samson is also quite endearing.
………………………………………………….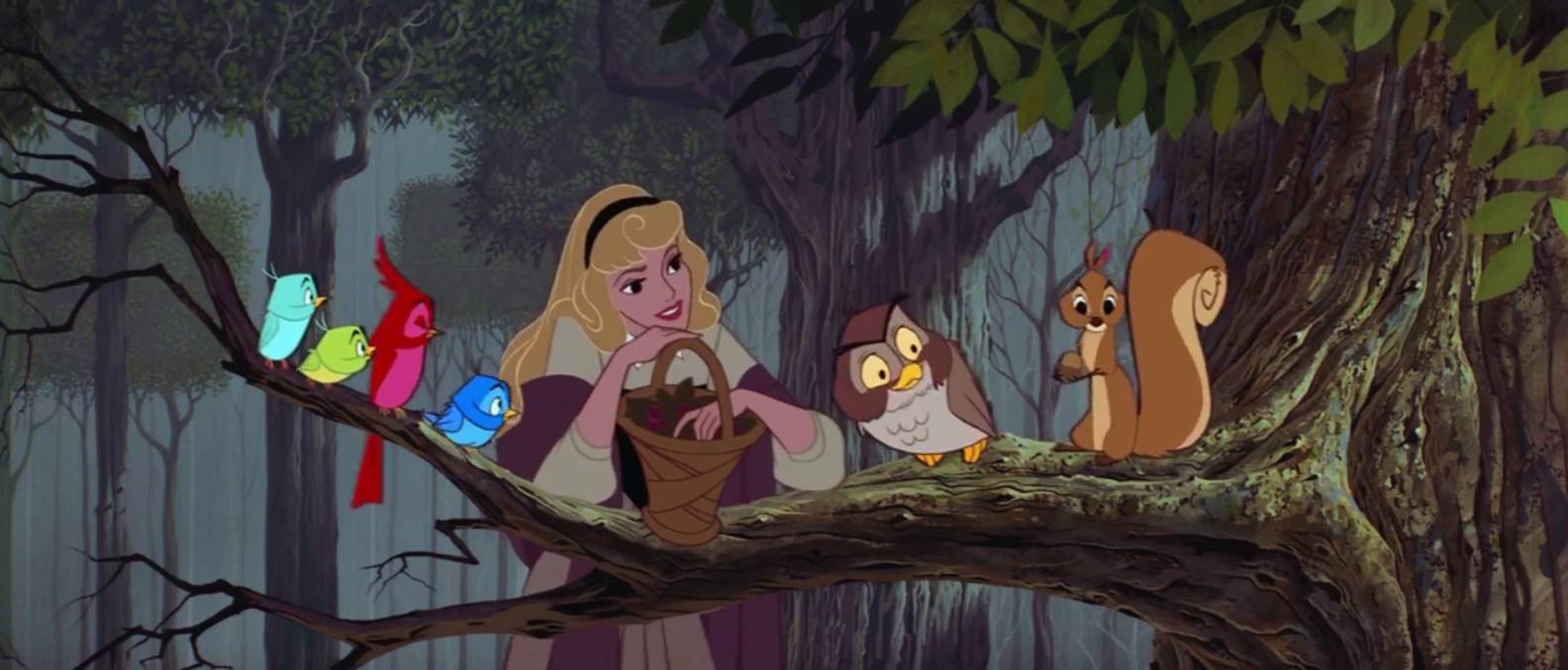 ………………………………………………….
And as for Maleficent, what is there to say that hasn't yet been said about her. She is menacing, genuinely creepy, so well developed, beautifully animated and wonderfully cast – Eleanor Audley once again gave a standout performance after her terrific performance in 'Cinderella' as horrible Lady Tremaine. She is one of the rare villains who never made a mistake, is always menacing and pose definite threat to the protagonists. She is such a memorable and authentic character with unforgettable looks and voice, a standout in this film and easily one of the very best Disney villains of all time. Plus Diablo is an excellent, very helpful henchman.
Sleeping Beauty has beautiful animation. It is absolutely gorgeous to behold with a painting like, artistic quality to it and a style that is truly original and distinguishes itself from their other animations. The character design, the style, the movements – everything is polished, fits the time period and feels like a work of art. I do think that more Disney films should have utilized on this painting style as it worked like a wonder here and helped create its ominous and dreamlike atmosphere so well. It isn't as stupendously detailed as Disney's earliest films, but still I liked its style a lot and it is in my opinion one of the studio's most artistic endeavors. The highlights include the forest, Maleficent's look, her very creepy and unforgettable castle and the wonderful cottage in the woods which looks so cozy and charming. I do think that the film was obviously cheaper in terms of budget (the still backgrounds are noticeable), but still I loved that painting quality to it and it fits the storyline extremely well.
………………………………………………….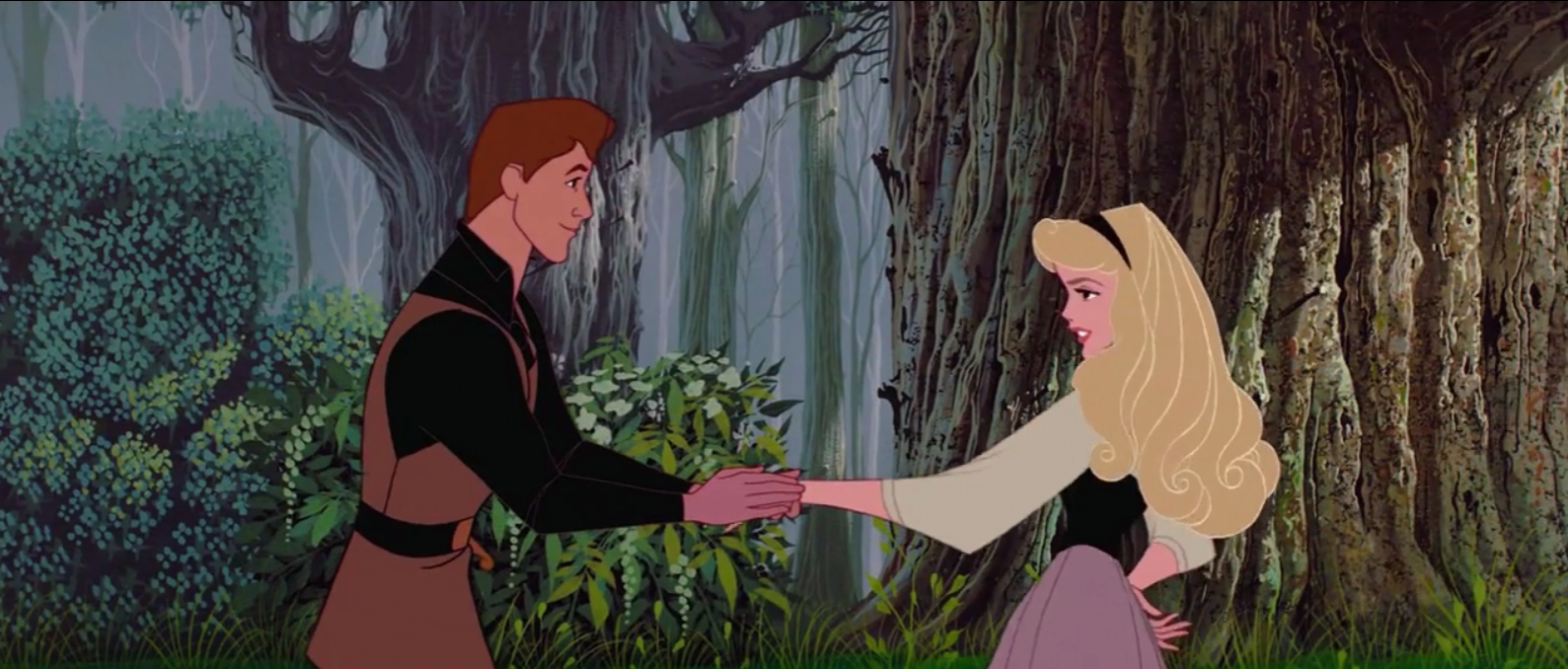 ………………………………………………….
Sleeping Beauty is definitely a musical. It only has two true songs with a couple of minor ones as well, but it relies so much on the score to tell its story that it definitely is a musical, but a different one than all the previous Disney films. The score from Tchaikovsky is of course beautiful and again complementing the film's dreamlike feel perfectly. It was a terrific choice to include his compositions and I adored this score to pieces. It is also quite diverse in style – ranging from thrilling and eerie to dreamlike to playful and comedic.
The Skumps Song, One Gift and Hail the Princess Aurora are all very short pieces which could not be called songs, but they all serve their purpose and accompany their scenes very well. I Wonder is of course the weaker of the film's two musical numbers. Now I like this song and it is quite sweet, very well sung and with solid lyrics, but it is just too short in length and overall a standard princess fare.
………………………………………………….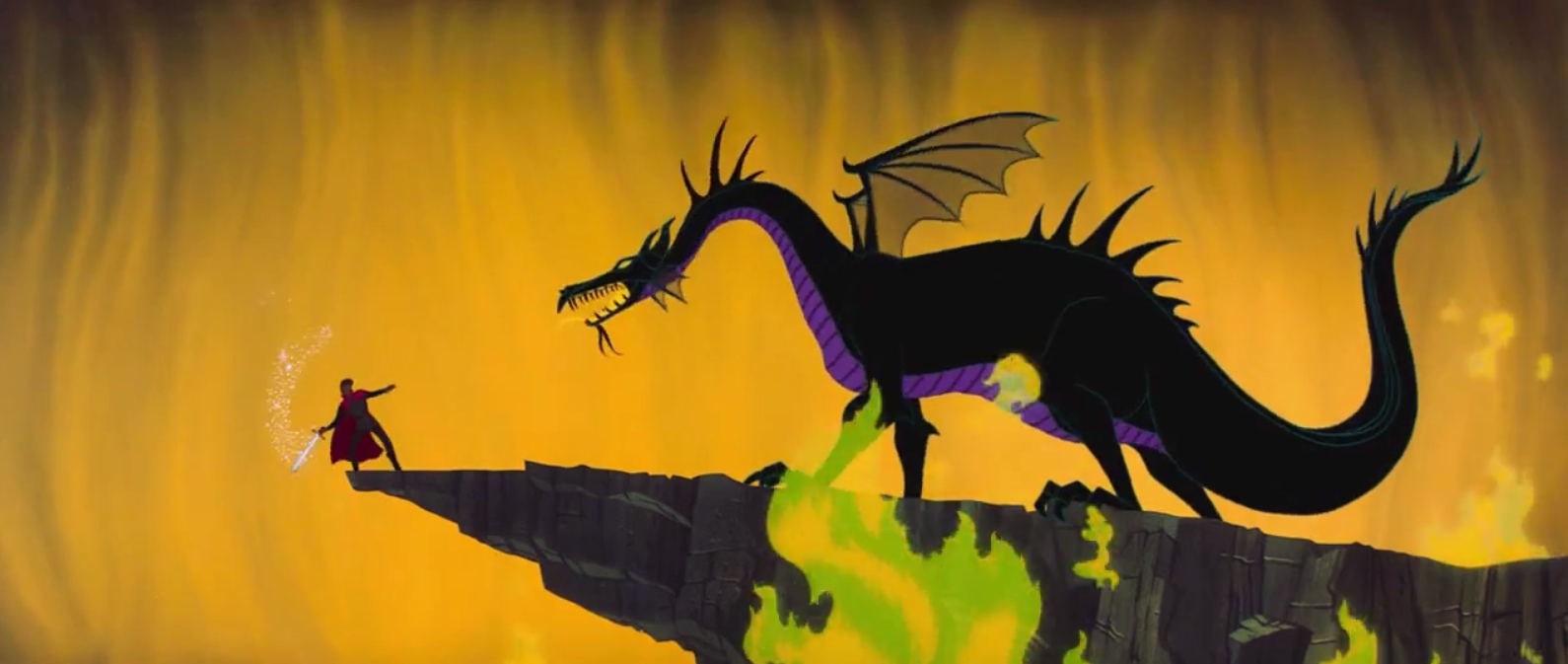 ………………………………………………….
Once Upon a Dream is a masterpiece. This song is just beautiful. The score is brilliant of course, but the added lyrics are so well incorporated and I loved each and every word here. That scene is the standout of the entire film and easily the most romantic scene in all Disney films. I loved the singing of both the prince and the princess and thus it succeeds as an incredible duet, but it is its ethereal, dreamy and timeless chorus that transcends it to the ranks of all-time greatest film songs. It is a perfect ballad, an impeccable waltz and the second best Disney song of all time just after Part of That World from 'The Little Mermaid'.
The pacing here is sometimes a bit problematic, but mostly better than the troublesome pacing in 'Snow White'. The voice acting is simply terrific and the direction is superb. Some of the imagery is iconic and visually this is truly a moving work of art. The action near the end is also excellent and thrilling to behold. The tone is diverse and well handled and the humor is not all too great and far from hilarious, but definitely charming and very endearing. I liked the dialogue as well plus the film is emotionally resonant, most especially in its wonderful finale.
………………………………………………….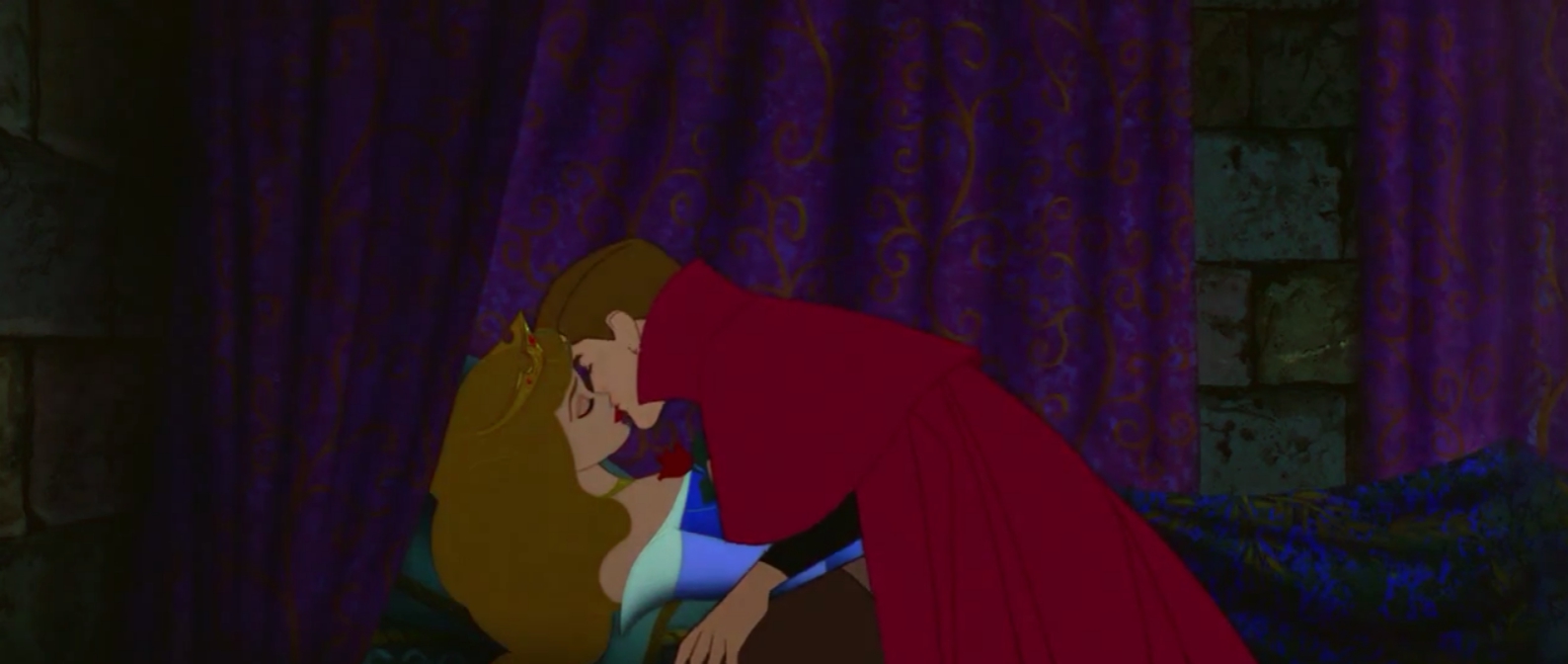 ………………………………………………….
The finale is awesome, but every scene with Maleficent and her castle stole the show. Of course the forest scene is the highlight for me, but the dragon fight is amazing too. All of the action set pieces are certainly magnificent but the highlight is that very last battle between Phillip and Maleficent. And of course the spinning wheel sequence is so incredible – eerie, otherworldly and impeccable. The film truly is close to perfection even though it is very short in length. It truly belongs among the five best Disney films of all time.
With beautiful, truly artistic painting-influenced animation, brilliant score and an outstanding, simply iconic song in Once Upon a Dream, Sleeping Beauty is one of the best Disney films of all time and a moving work of art. The characters are excellent – the fairies are charming and of course Maleficent is one of Disney's ultimate villains not only in her looks but also her voice and actions. It is an atmospheric fairy tale with a dreamlike, eerie and almost ethereal quality to it. A lot of the scenes here are unforgettable and the film achieves so much in so little time that it truly is a masterpiece in the world of animation.
My Rating – 5