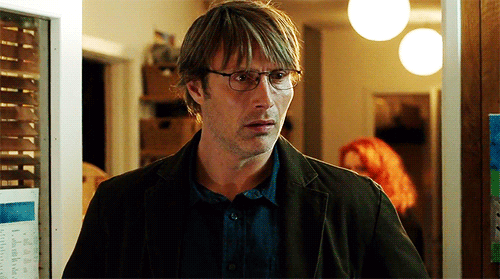 …………………………………………………
The Hunt Movie Review
The Hunt is a 2012 Danish drama film directed by Thomas Vinterberg and starring Mads Mikkelsen. It is such a sophisticated, strong drama.
………………………………………………….
"The world is full of evil
but if we hold on to each other,
it goes away"
………………………………………………….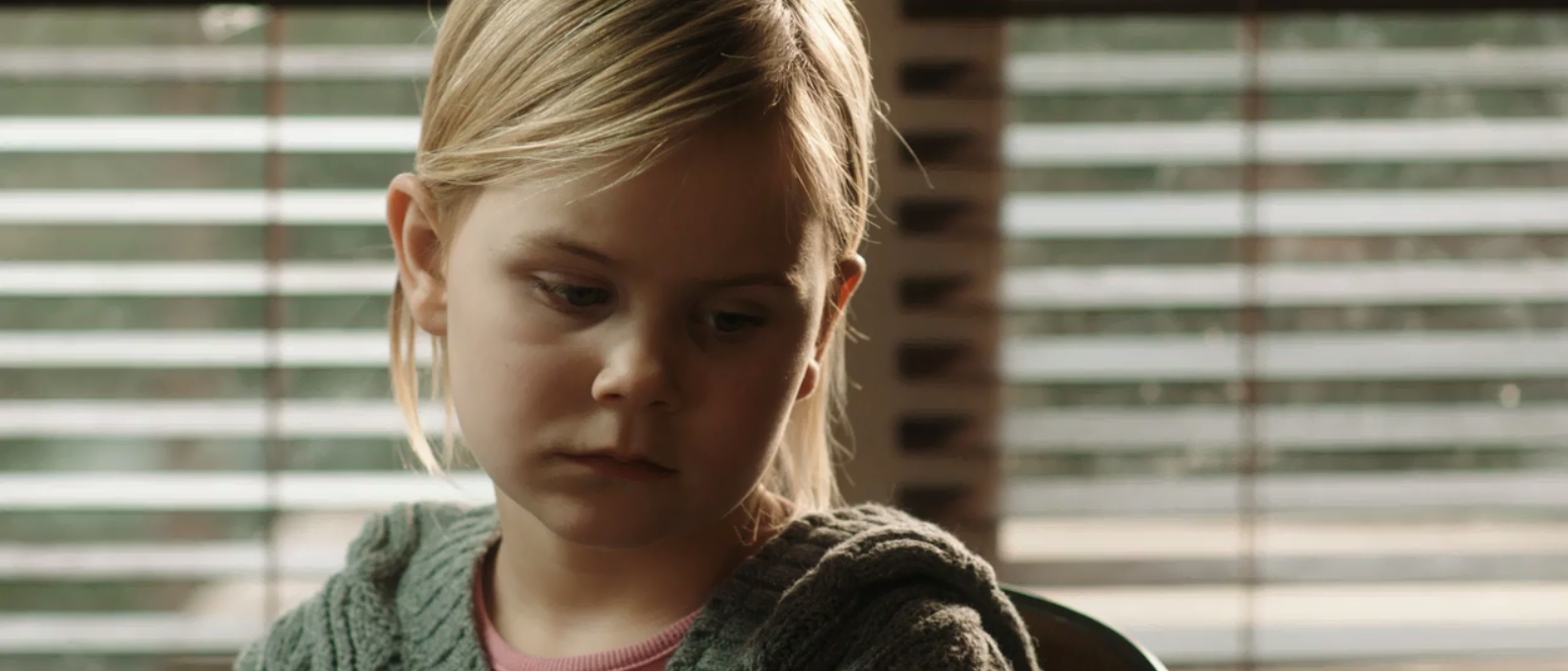 ………………………………………………….
It follows a man wrongfully accused of child abuse and the mass hysteria and chaos that develops afterwards. Everybody jumps on the bandwagon, they do not let him into their shops and markets and they even kill his dog in such a devastating scene.
The Hunt is an extremely sophisticated, immensely smart and observational film. It showcases one very difficult situation where of course you sympathize with the main character but you can also see where everybody is coming from – they want to protect their children which is their primal, great instinct and even the implication of pedophilia gets the men going.
But the film showcases the important of the concept of innocent until proven guilty. They almost destroyed his life and left him scarred for the rest of his life just because they were so impatient and quick to get their foot on the situation which is best to be left to the authorities. People are pack animals just like wolves and dogs and most of them follow others and cannot think for themselves as so truthfully evidenced by this film.
………………………………………………….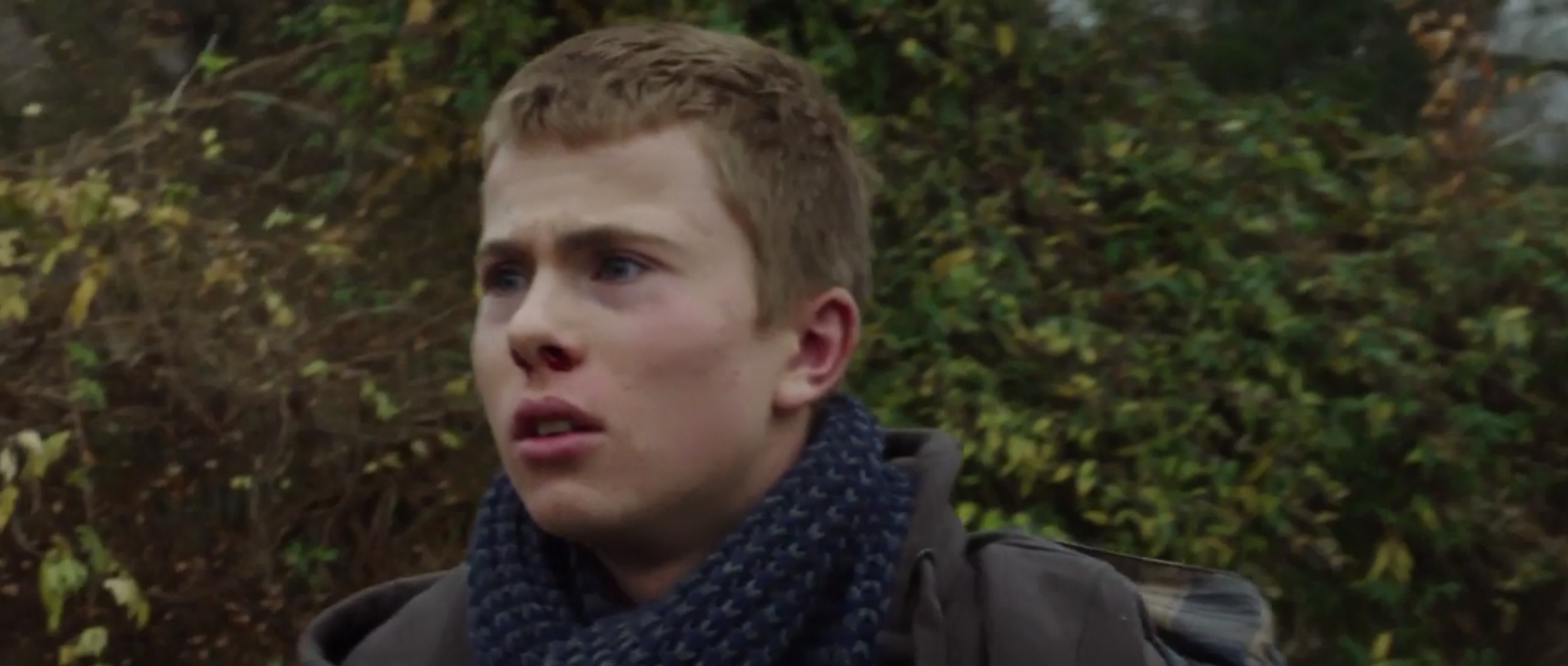 ………………………………………………….
Now certainly the entire premise is somewhat difficult to happen in real life. Plausible, but difficult. I wanted to see some of the questioning from the authorities as well as what his ex-wife thinks. I also wanted to see everyone say sorry to him, but unfortunately that was not shown.
What was shown however was that beautiful ending. After one year has passed, the men are hunting and somebody shoots Lucas and misses him. Now that can be interpreted in two ways: either somebody who still thinks he is guilty really shot him or hi imagined the whole thing as he is always going to feel that he is hunted and is now damaged for life. I loved that open ending and how well it was realized.
Mads Mikkelsen is absolutely terrific as Lucas and he gave such a great, subtle and nuanced performance here. He stole the show and carried the entire film on his shoulders. But I also liked all of the rest and the highlights are Theo and Marcus as his best friend and his son. His son is just a perfect son whom you can imagine and their scenes together were so beautiful and his friend is so well acted by Thomas Bo Larsen and that scene in the church is so intense, clever and one of the highlights of the film.
………………………………………………….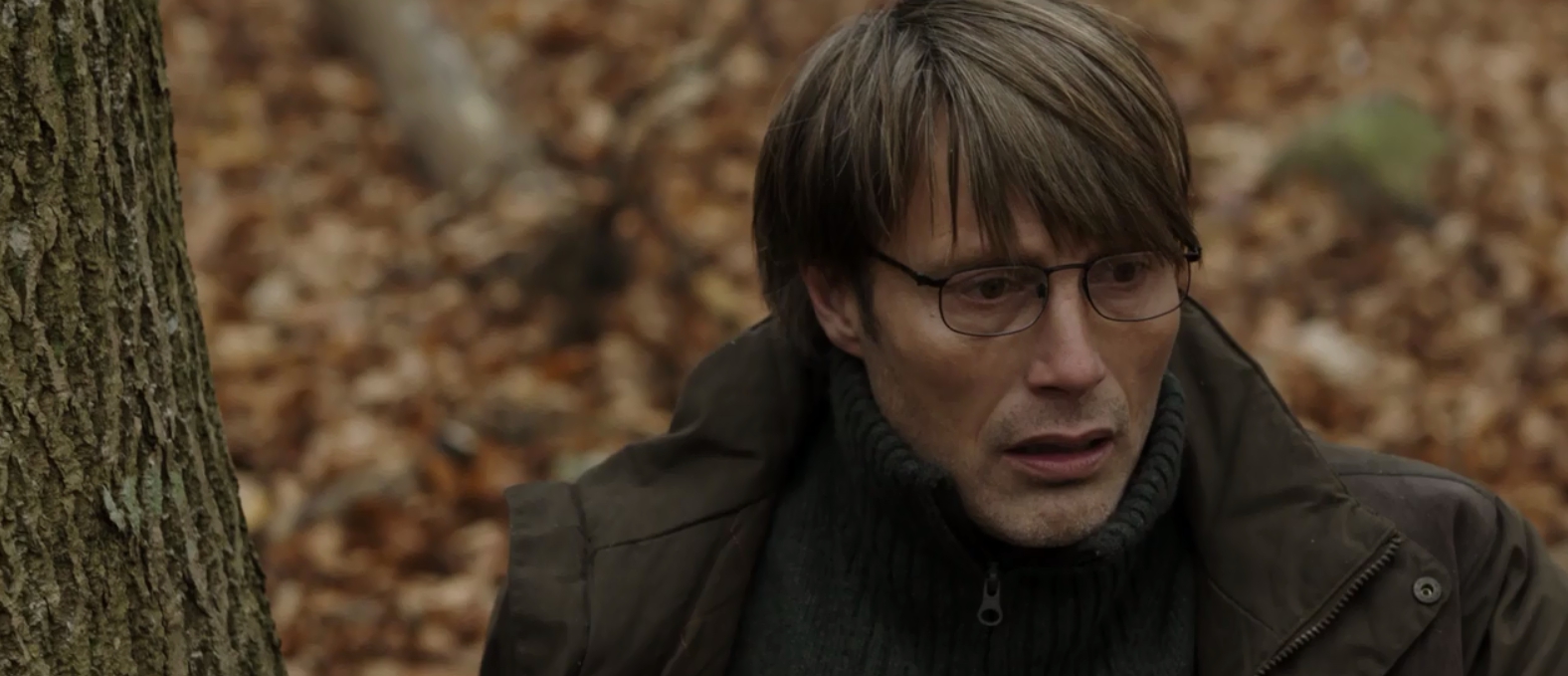 ………………………………………………….
The Hunt manages to be even more relevant now than it was before owing to the whole sexual harassment situation in Hollywood. The script is so terrific and the execution is so good as well. The film flies by how engaging it is, but it is also incredibly hard to watch owing to its difficult subject matter and the pure empathy that it makes us feel for the protagonist. Thomas Vinterberg's direction is fantastic and consistently accomplished. The entire film is great and a further proof of how strong Scandinavian cinema can be.
The Hunt is such a great drama. The performance from Mads Mikkelsen is terrific and Thomas Vinterberg's direction is superb. The film is very difficult to watch, but emotional and immensely powerful in its story. The screenplay is fantastic and the film is thematically rich, truthful in its observations and it explores its tough situation to the fullest extent. It is even more relevant in what it has to say now than it was back when it came out.
My Rating – 4.5