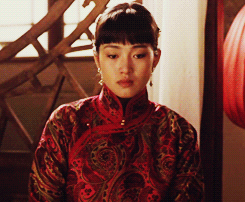 …………………………………………………
Raise the Red Lantern Movie Review
Raise the Red Lantern is a 1991 Chinese period piece starring Gong Li and directed by Zhang Yimou. It is a pretty strong, accomplished picture.
………………………………………………….
"Good or bad, it's all playacting.
If you act well, you can fool other people;
if you do it badly, you can only fool yourself,
and when you can't even fool yourself, you just can fool the ghosts"
………………………………………………….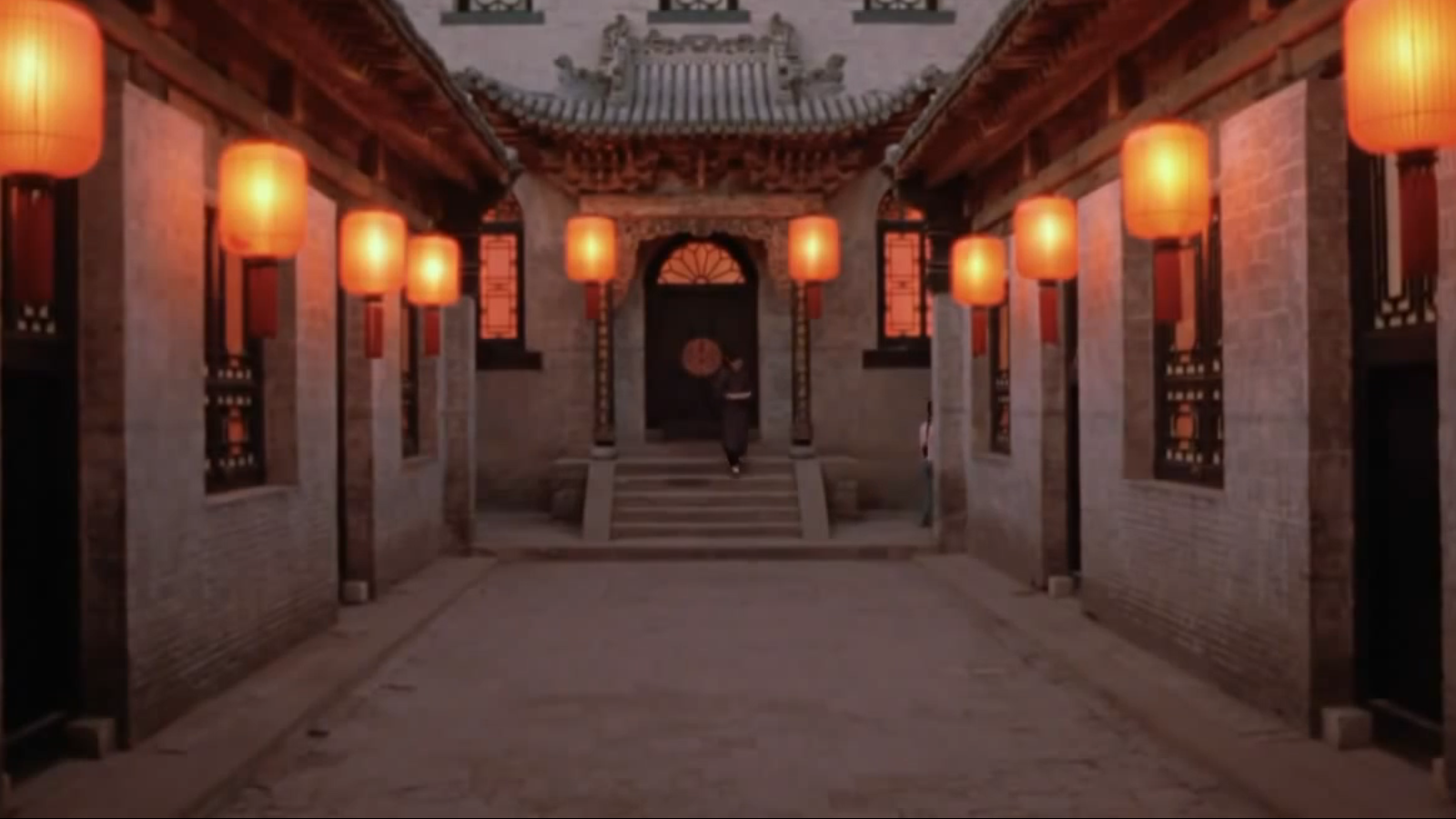 ………………………………………………….
It is about a young woman who becomes one of the concubines to a wealthy "master" during the Warlord Era. This film is actually very clever and thought-provoking in its storyline and rich in themes. Some such as Roger Ebert may say that it is about sexual enslavement, but I disagree. The film is great as it thankfully stays away from any sexual approach and thus becomes much more than a mere movie that shows how awful Chinese women were treated around hundred years ago.
It is actually about a change in one's nature as the protagonist is such a fantastic, complex character who changes throughout the movie's runtime. At first, she is just the latest concubine, but eventually she incorporates herself into this whole lifestyle and routine and instead of fighting it, she fully embraces it. Instead of fighting the man, the master in this instance, she starts fighting the other concubines. The film cleverly shows how a system can ruin one's nature and cement the terrible fate of the oppressed even faster.
………………………………………………….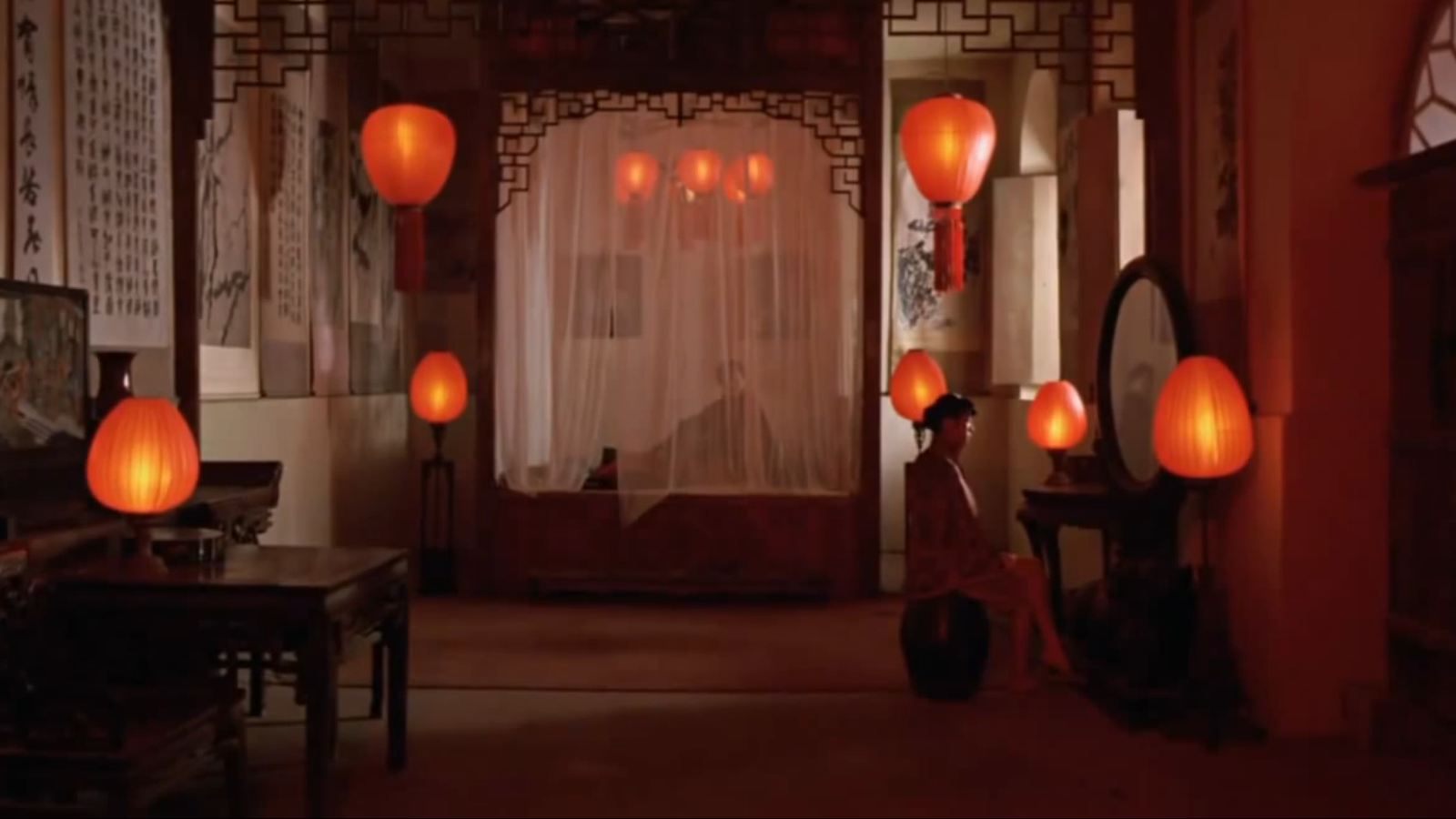 ………………………………………………….
So Raise the Red Lantern actually gives us the answer to why and how the oppressed never rise against the system by showing us how the system is so powerful that it can literally destroy your soul. The "master" is actually shown here a couple of times. I myself saw him once quite clearly. But most think that he is not shown in the movie which just goes to show how powerful the film is and how it was so well approached with making him portrayed just as this oppressive figure and never becoming a proper character in his own right.
I liked all of the concubines and how memorable they were. The movie is very flawed for at times verging into soap opera territory. I do realize that it was important to show the main character fighting with other concubines, but at times the movie was too focused on intrigue and affairs and that was the only major problem here. Otherwise, the movie is excellent.
Zhang Yimou's direction is absolutely superb and his every choice was excellent here. Gong Li is particularly absorbing as the Fourth Concubine. She shines in this movie as she is not only incredibly beautiful which she was supposed to be, but she was wonderfully cast as she also can act as evidenced by a powerhouse, incredibly strong and layered performance.
………………………………………………….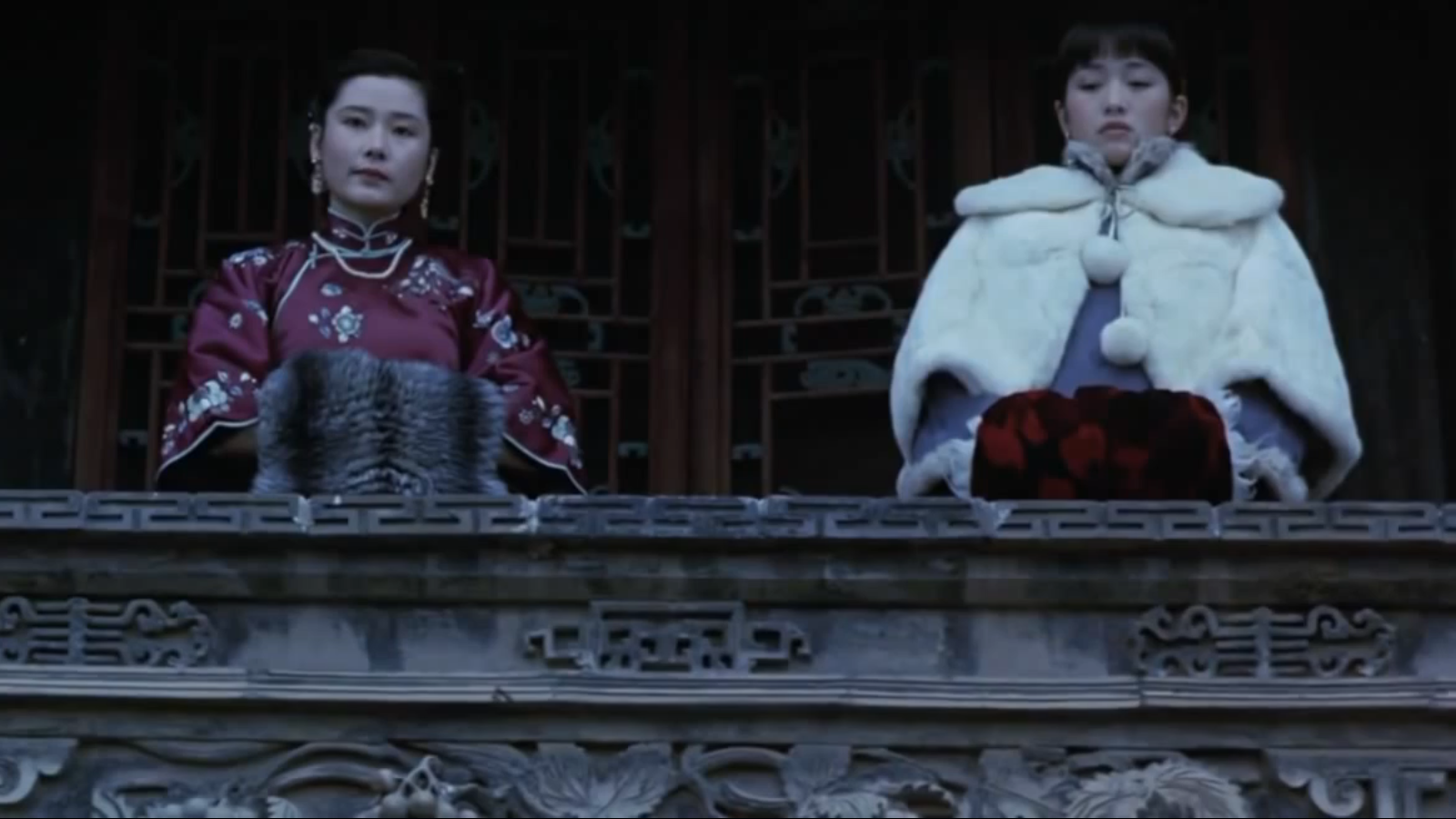 ………………………………………………….
Raise the Red Lantern sounds good, but it had too much annoying singing in it. The cinematography is naturally its selling point as it utilizes on the color of red stupendously. Those red lanterns looked amazing and the interior design here is simply splendid and quite breathtaking. The film really knows how to capture the period and especially the place. We never really left this palace and I did not mind as every  one of its corridors and especially the rooftops were gorgeously shot and so well incorporated into the imagery. Some of the shots reminded me of silent films with those long and artistic takes and that was a particularly potent filmmaking choice.
Raise the Red Lantern did at times verge into becoming a soap opera. However, this is still an excellent Chinese period piece with a very artistic and potent approach to the cinematography and a layered, magnetic performance from beautiful Gong Li. Zhang Yimou's direction is also phenomenal and the film is very absorbing owing to its thematically rich and complex narrative.
My Rating – 4.5