Bugs in Love Review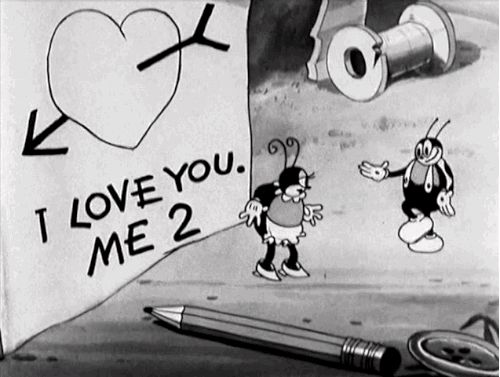 Bugs in Love is a 1932 Silly Symphony animated short film by Disney. It is s a very entertaining, hilariously brutal film.
As the last black-and-white Silly Symphony, Bugs in Love is certainly well animated and polished. Again the designs of the bugs themselves are weak, but the crow looks great and sounds good. To me this premise where the crow torments the two bugs who are in love is archaic and the first half is somewhat dull, but the second half is so good that it elevated the material quite a bit.
Yes, watching the bugs torment and absolutely destroy the crow was so much fun. Both the score and sound design are great here, but the highlight is watching the various tools and machinery they used to fight the evil bird. It was brutal, but amusingly so and it even reminded me of Looney Tunes in some moments. I liked the ending, but the second half was really good as a whole.
Bugs in Love is typical in plot, but great in its action which is amusingly quite brutal and inventive.
My Rating – 3.6