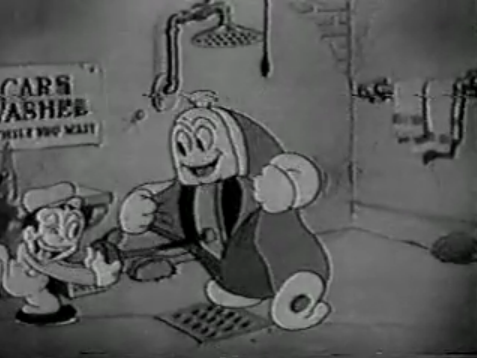 Buddy's Garage Review
Buddy's Garage is a 1934 animated short film from the Looney Tunes series. It is definitely one of the weakest Buddy shorts so far.
There is honestly nothing truly original or interesting to be had here as everything is either rehashed or entirely dull. This film is one of the most boring in the series so far, it really is. I was bored, I thought its characters weren't particularly well utilized and the overall plot and especially action felt incredibly subpar.
It certainly has its moments with the first half being miles better from the second one where the villain just stumbled across stupidly. I liked the dog a lot here and he was very amusing and that bee provided a couple of interesting, memorable gags. The setting is pretty solidly utilized at first and unfortunately not as greatly in its second half. If it remained solid as it was in its first half, it would have been a much better film.
Buddy's Garage has its good moments near the beginning, but it afterwards delves into typical plotting and action.
My Rating – 3.3