………………………………………………….
Broad City Season 3 Review
The third season of Broad City is a solid season, but it is definitely inferior to the previous two.
………………………………………………….
"Hahaha, the power of the butt, bitch!"
………………………………………………….
………………………………………………….
Two Chainz is an excellent episode that is fast paced and filled with a lot of hilarious scenes. The entire gallery sequence is so much fun and with perfectly delivered humor especially from Jacobson.
Co-Op is a solid, but still uninspired take on a typical switching roles part and although it does have a couple of solid moments and typically good performances from the two actresses, it is one of the weakest episodes here.
Game Over is not great, but thankfully Ilana finally got fired which was definitely coming throughout the whole two seasons. And seeing Abbi portray her competitive side was a lot of fun and very funny. Her being competitive came as no shock to me as I would expect something like that from her.
Rat Pack has some solid, hilarious scenes concerning the titular rat, but it is also an episode that didn't really introduce anything new or interesting in terms of humor or narrative though Trey and Abbi starting a relationship did lead to some great episodes later on.
………………………………………………….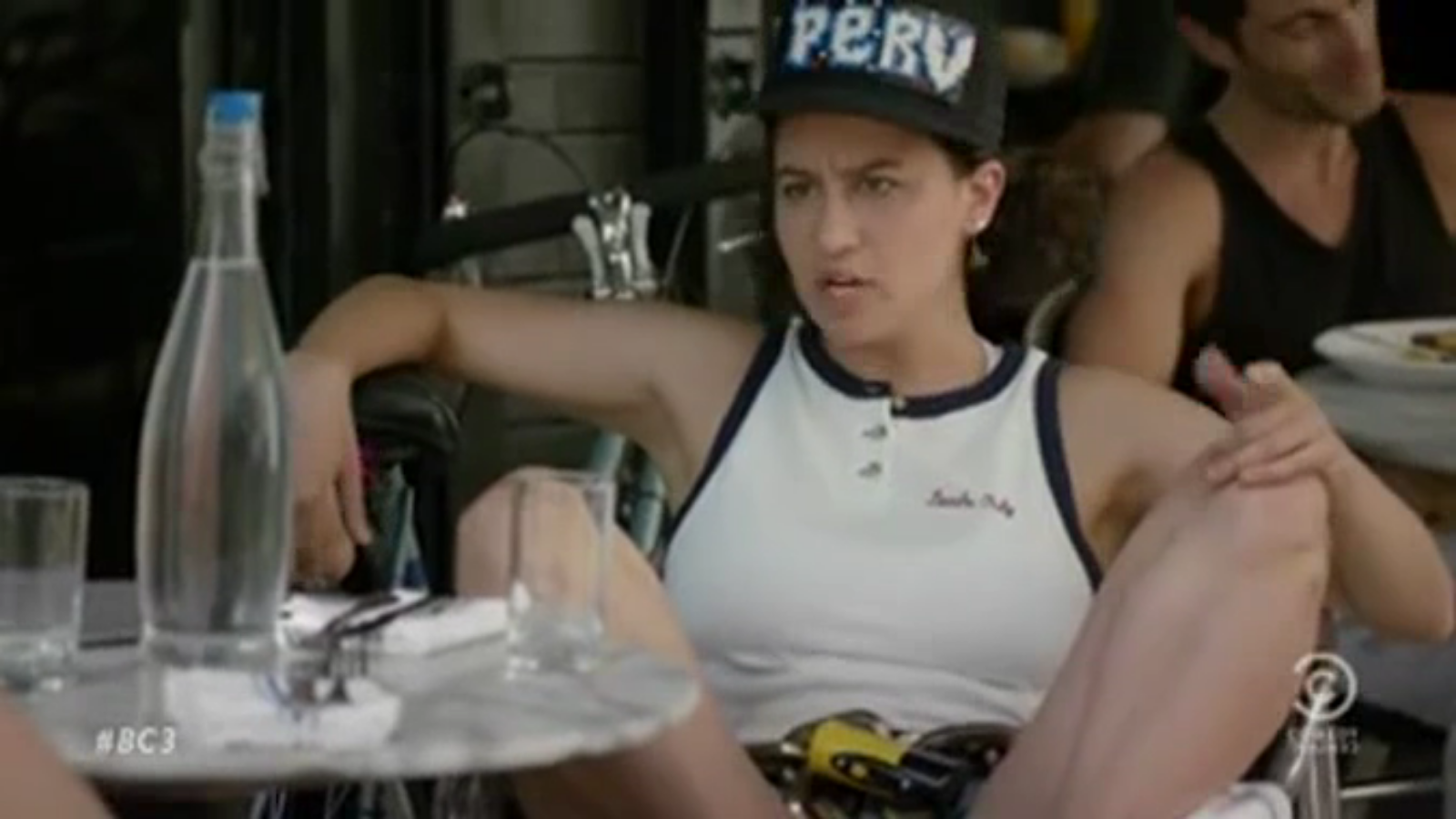 ………………………………………………….
2016 is an improvement over its couple of weaker predecessors. Abbi getting her driver's license photo retaken is relatable and hilarious. Such a strong humor is present in those scenes and the last sequence with the perfect DMV was inventive and memorable. Hilary Clinton's cameo is problematic politically speaking, but still solid and funny.
Philadelphia has its moments and is great for finally featuring a different city in this show, but again nothing too remarkable and it does lack in terms of the humor and lasting impression. The scene with Alice is funny, but frustrating.
In B&B-NYC, Abbi and Trey have sex for the first time which is important and Ilana body-shaming Blake Griffin was funny, but ultimately this episode was too slight and forgettable as a whole.
Burning Bridges is a spectacular, standout season three episode which is perfect in every way. It gives us likable Trey for once and Ilana's family is funny, but this episode is not only very briskly paced and very funny, but also emotionally resonant and important for once, very important and moves the show to new directions. Lincoln leaving Ilana provided her first truly emotional scene and Abbi hurting Trey's feelings was also sad. Their last scene is perfect as it shows us how they still have each other and always will.
………………………………………………….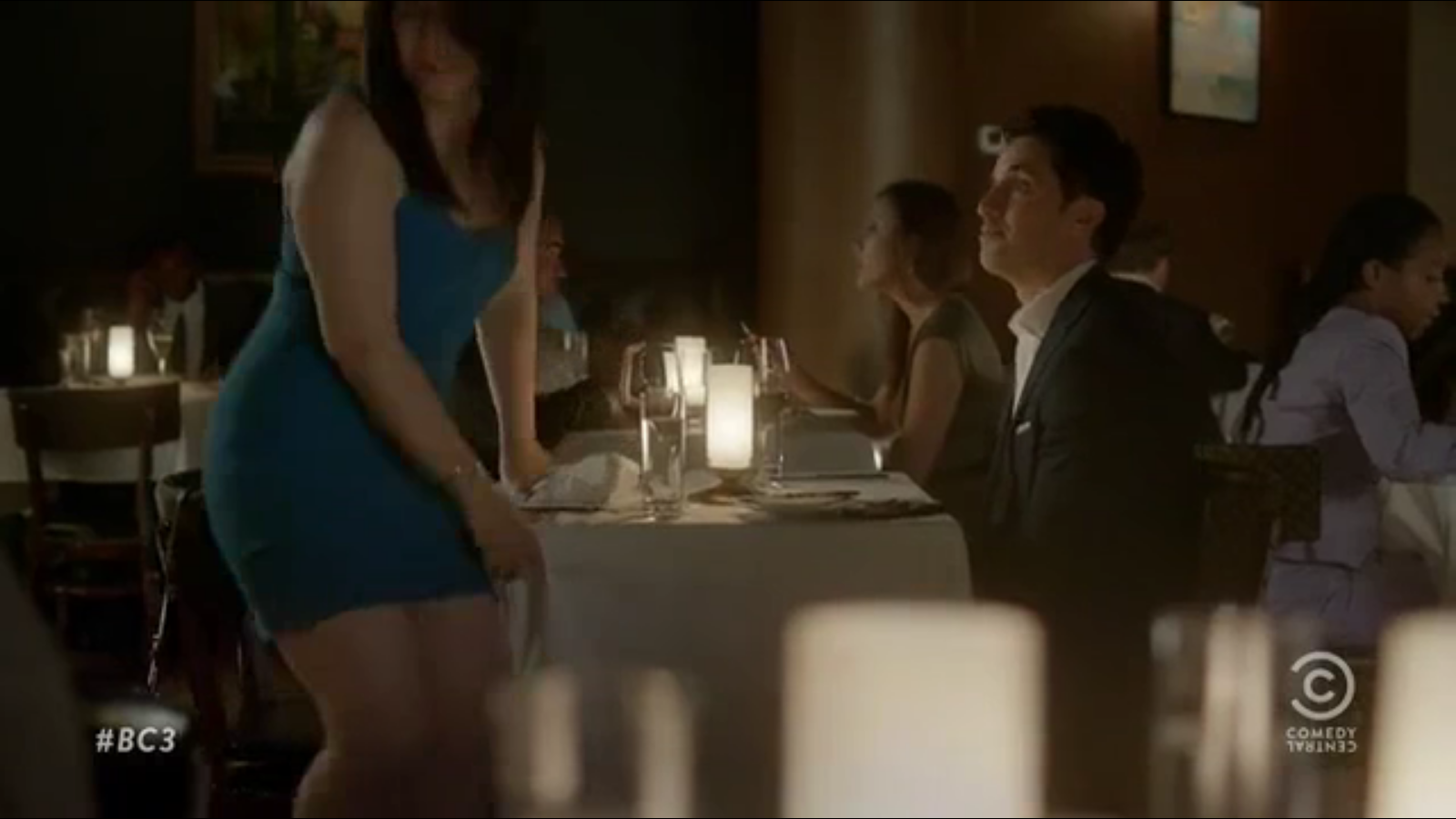 ………………………………………………….
Getting There and Jews on a Plane is a two-parter which isn't great, but is still quite good for being carefree, energetic and silly. It is plotless, but well executed and actually quite inventive at times. The former is weaker, but the latter episode is a good finale with a lot of funny scenes with those two stewardesses stealing the show this time around.
All in all, the third season of Broad City is weaker than the previous two, but still good. It definitely struggled in its middle episodes as it suddenly devolved into typical storylines and it lacked conflict and plot progression, but thankfully that all changed with the episode Burning Bridges where both Abbi and Ilana progressed and moved forward. I liked how serious that episode was and how it showed they their actions definitely can have lasting consequences.
Worst Episodes: Co-op and Philadelphia.
Best Episodes: Two Chainz and Burning Bridges.
My Rating – 3.9
………………………………………………………………….