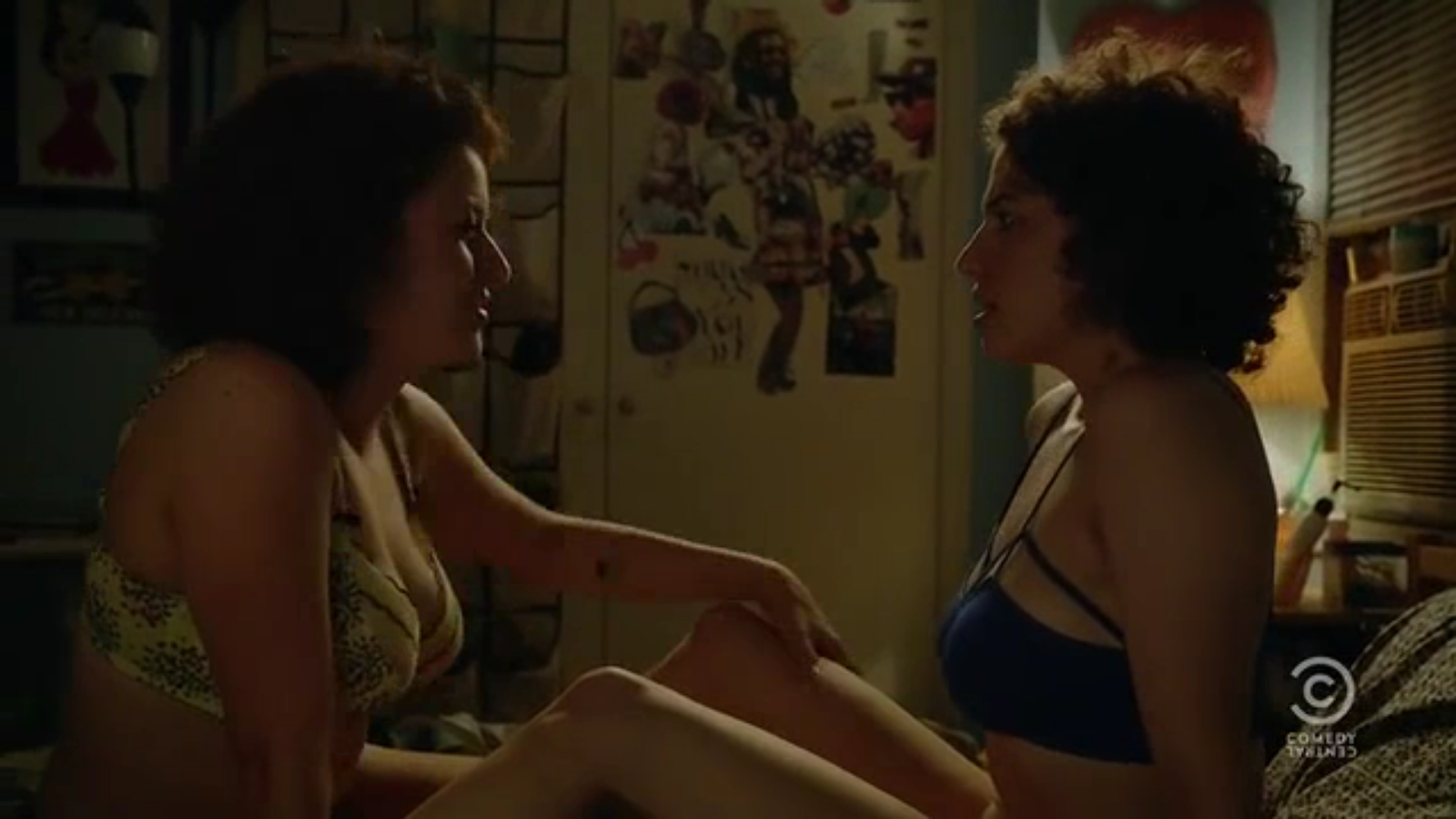 ………………………………………………….
Broad City Season 2 Review
The second season of Broad City is even better and more diverse in style than the first one with its fair share of absolutely phenomenal, hilarious episodes.
………………………………………………….
"Ab, all throughout college, I slept with a strap-on on,
just in case the opportunity came along that
you have handed to you on a silver platter!"
………………………………………………….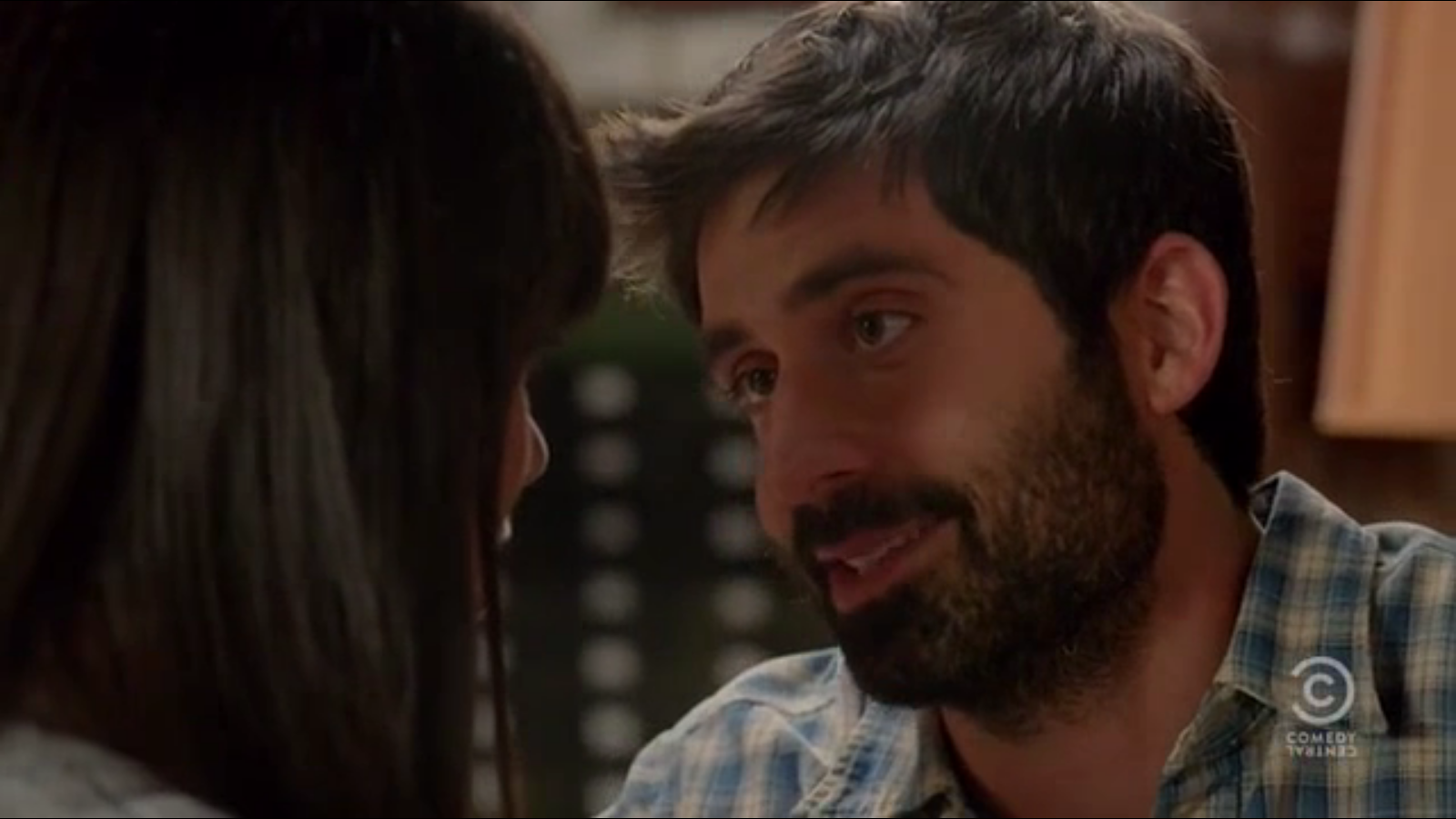 ………………………………………………….
In Heat isn't as memorable as the rest of the episodes here, but it features a solid guest turn from Kumail Nanjiani and especially Seth Rogen who is quite memorable and so well used here, not to mention the most likable he's been in quite some time.
Mochalatta Chills has a good use of Bevers for once as he ruins Abbi's chance of promotion. He is a frustrating character whom you wanna strangle but that is exactly the point as he is there to make life miserable for Abbi. Meanwhile, Ilana finally getting to work was amusing and the final scene where she realized that she created a "slave plantation" atmosphere was hilarious.
Wisdom Teeth is not one of my favorite episodes as it focuses too much on drugs and I am not a fan of that. Admittedly, Abbi on drugs does produce a couple of hilarious moments and Lincoln is very good here, but the episode is too trippy and mostly in a typical fashion.
Knockoffs is Broad City's best episode so far! Wow, this is such a winner in every way possible. Of course finally getting to meet Ilana's mom was a treat and it was lovely seeing their great dynamic and how alike they are. Great humor there. But the episode's highlight is Abbi finally having sex with Jeremy who it turns out is into pegging. Ilana's reaction is hilarious, the final scene where she again makes a move on her is touching and the episode is great because it makes comedic use of pegging, but it also showcases how perfectly okay it is and doesn't ridicule it in any way. It's the most progressive thing the show's done so far.
………………………………………………….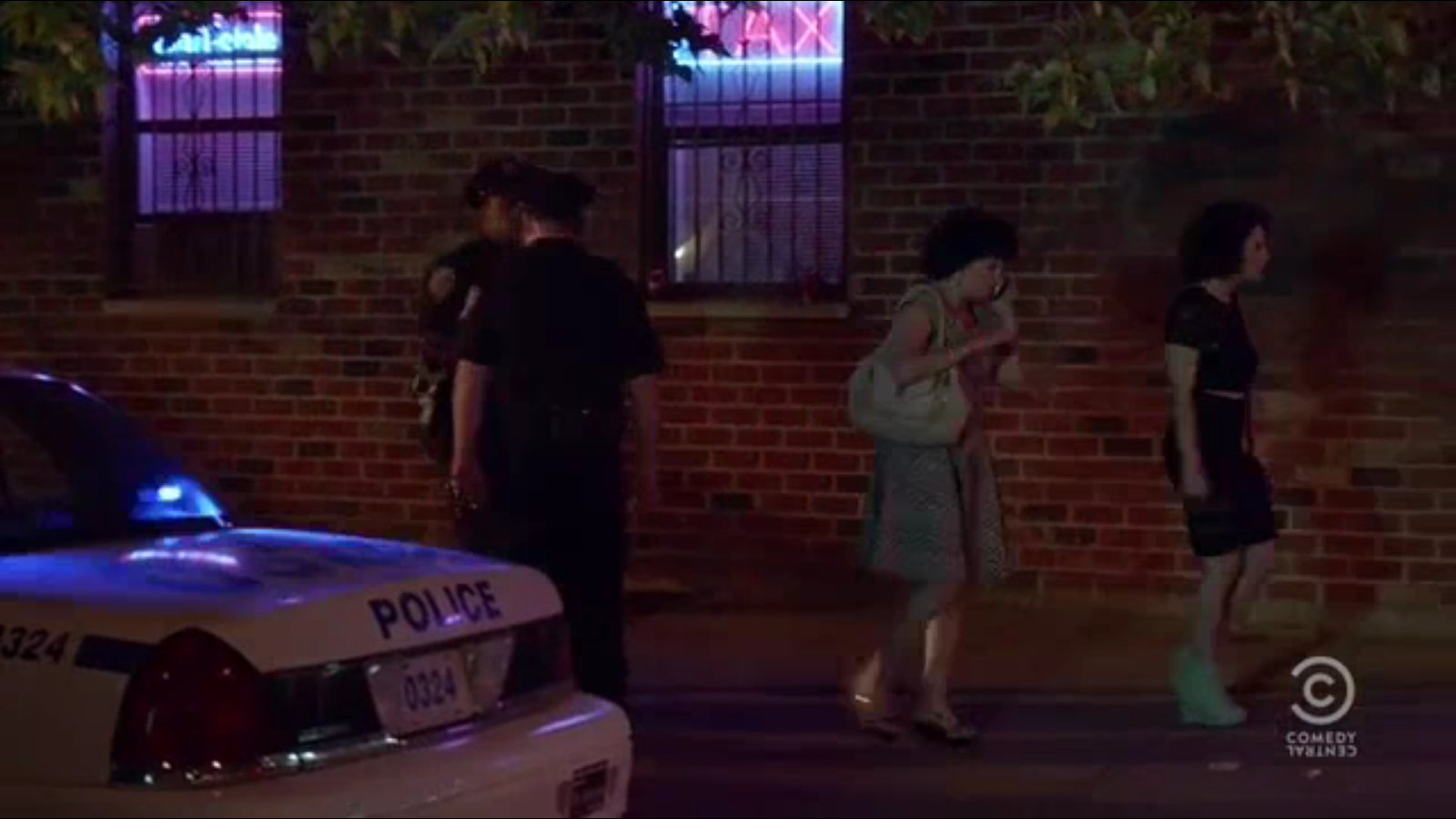 ………………………………………………….
Hashtag FOMO isn't perfect, but seeing Abbi's different personality emerge while she's drunk was hilarious mayhem and the most different and unique thing the show's done so far. I loved every second of her show.
The Matrix is a weaker episode as it doesn't utilize on the silliness of a dog wedding as much as it should have and although Abbi has some great moments in that pit, Ilana is not as memorable this time around.
Citizen Ship is also not great, but it does give us memorable Jaime. I like his honesty quite a bit and that he is a different kind of gay character than what we usually get on television. Ilana realizing that Lincoln and her might be in a relationship of course led to some great gags.
Kirk Steele somehow loses its steam in the second half, but naturally it was great that Abbi finally got an upper hand in workplace. Trey turning it to have been a porn star once of course provided a couple of funny scenes, especially the after-credits stuff.
………………………………………………….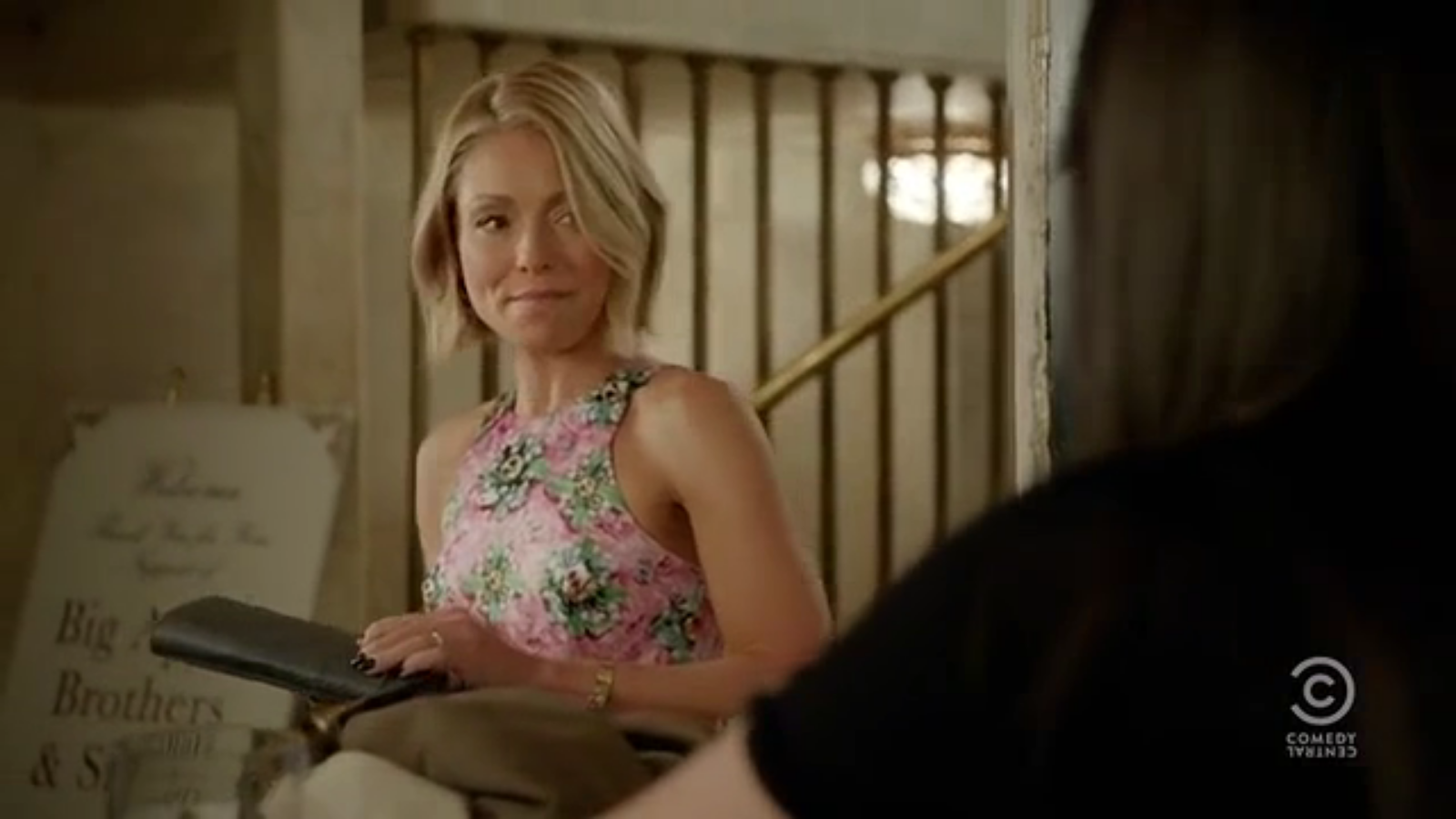 ………………………………………………….
Coat Check is so good. Kelly Ripa's presence helped it a lot and those scenes between her and Abbi were just fantastic, but the highlight is Ilana falling in love with her doppelganger as it shows us hysterically how much she truly loves herself.
St. Mark's is somewhat too scattershot and at times odd for a finale, but it does have a great chase scene and it is a diverse, different episode than usual, even for this show. I liked it, but I didn't love it I'm afraid.
In the end, Broad City continues its strong streak with an even better and stronger second season with so many hilarious episodes and once again Glazer and Jacobson show us how immensely talented and truly funny they are. A joy to watch.
Worst Episodes: Wisdom Teeth and The Matrix.
Best Episodes: Knockoffs and Coat Check.
My Rating – 4.2
………………………………………………………………….