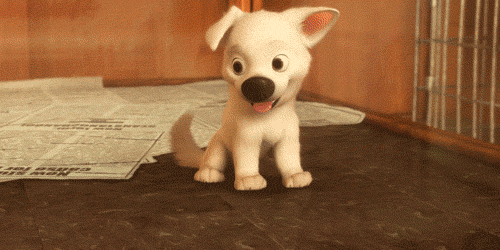 …………………………………………………
Bolt Movie Review
Bolt is a 2008 computer animated comedy film which is Disney's 48th animated feature. It is one of their weaker efforts.
………………………………………………….
"They always pick the cute ones, the ones that look
like you, Bolt, but the rest of us never come back out"
………………………………………………….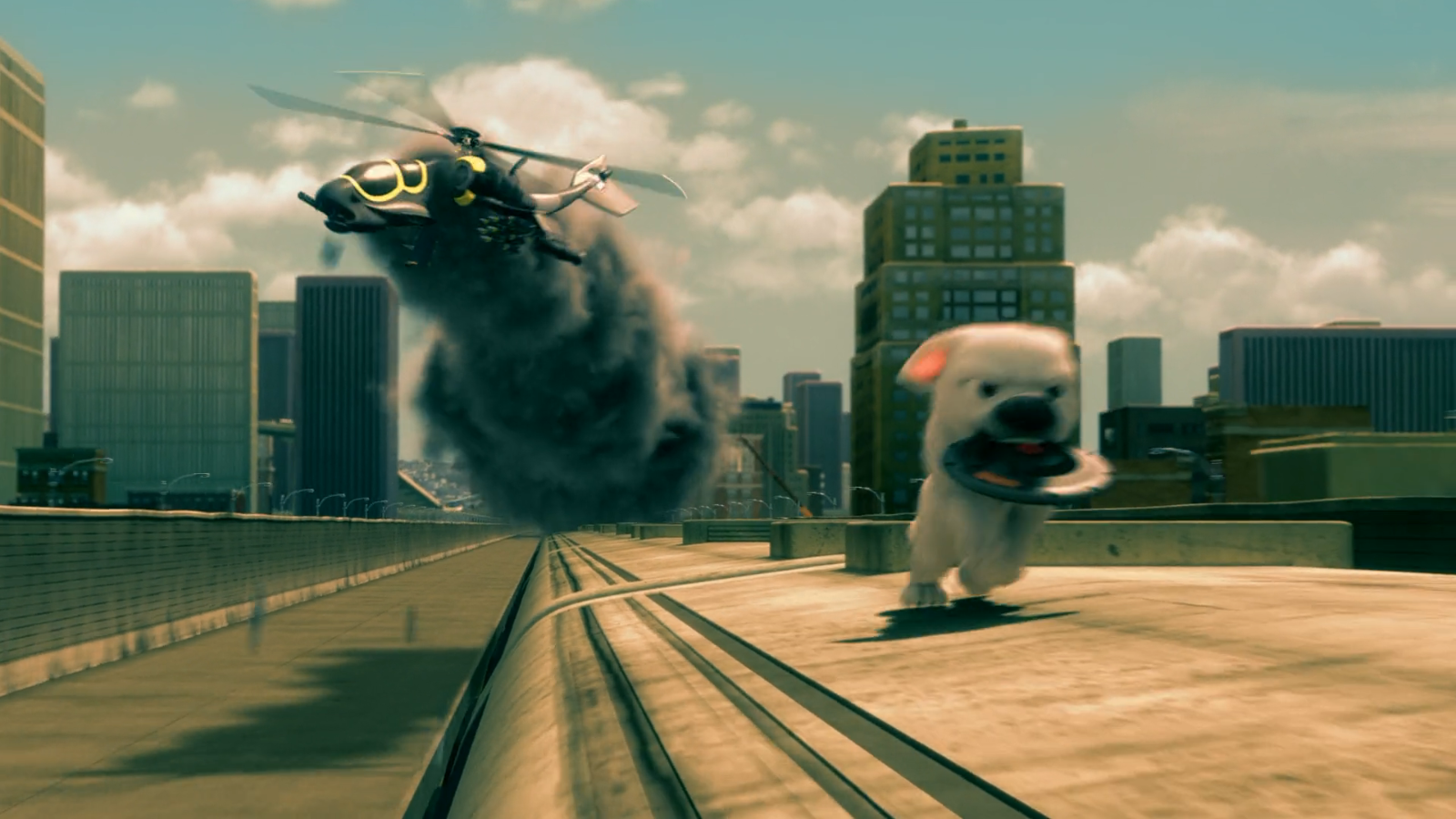 ………………………………………………….
So we follow a white shepherd dog named Bolt who is a dog actor in a superhero show and once he gets separated from his human person, he sets out to find her along with his new friends, a cat and a hamster, and along the way he has to learn to cope with the fact that he doesn't really have superpowers.
Now, a disillusioned protagonist is a familiar concept and a dog setting out to find his master is also a very tired story been told countless times by now. The movie is interesting as it deals with both of those things, but it is still a very unoriginal film and that is probably why it is ultimately forgettable and one of Disney's weaker flicks.
Now in terms of storytelling, the film doesn't really flow all that well. The pacing is off and although the film is very entertaining and sometimes even sweet, the beginning does drag and the film definitely started in a very unappealing manner. The ending is sweet, but typical. And the film shines in the middle parts where you get most of the adventure and fun humor.
………………………………………………….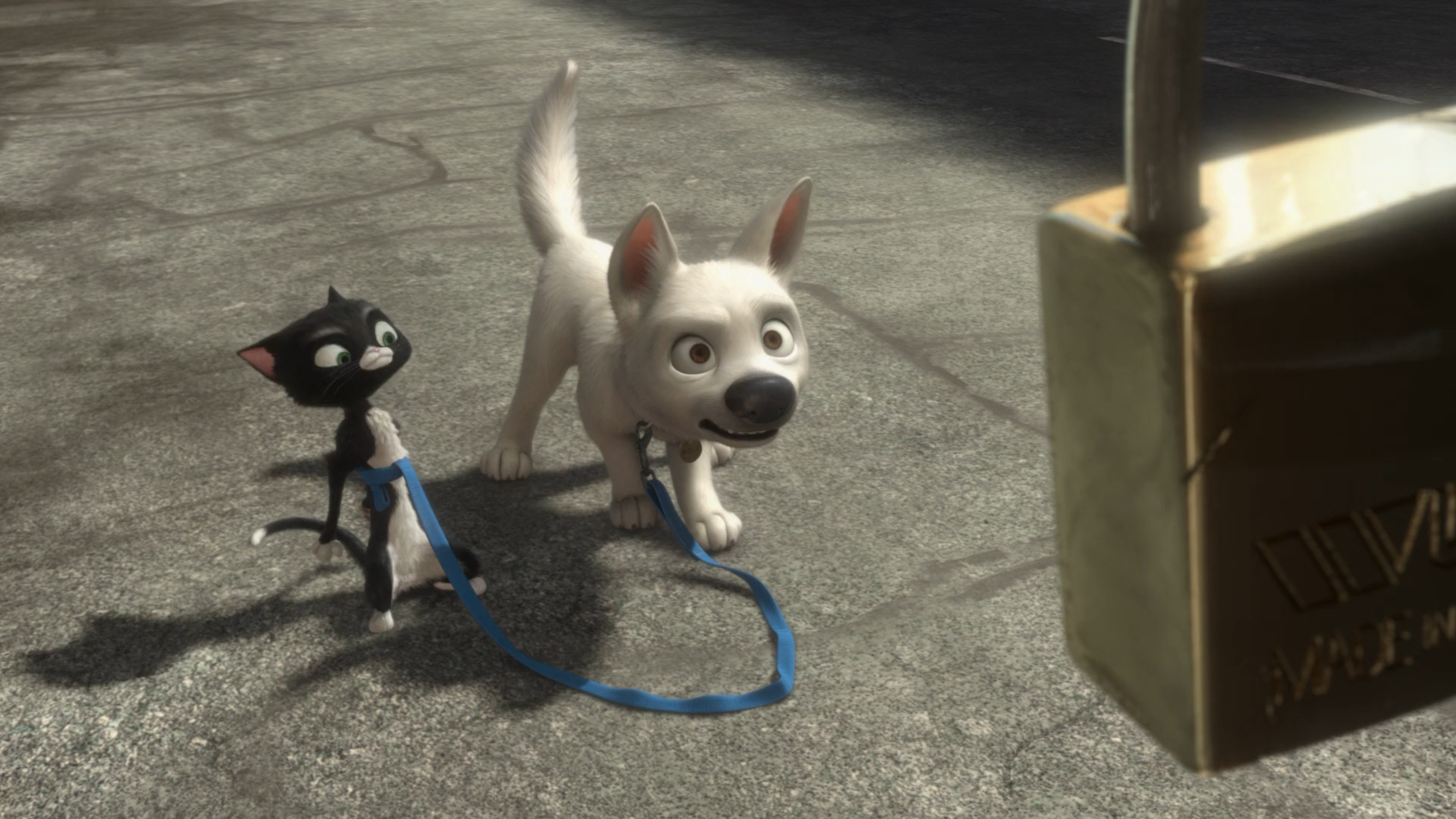 ………………………………………………….
So let's talk about each of the film's characters which are surprisingly solid in development. Bolt himself is honestly a bit boring as he is portrayed as too good-natured and heroic. He is fine, but a typical protagonist nonetheless. Penny is also a forgettable Disney kid, but the relationship between the two is heartwarming of course.
Bolt shines in its supporting characters as both Mittens and Rhino are such good sidekicks. Rhino the hamster is a lot of fun with his many nerdy lines and the concept of a hamster in a bowl is interesting and different. Mittens is the film's finest character. I understood from the beginning that her backstory involves a human, but it was still a well done backstory. And I really liked how she was at first an unlikable cat, but Bolt grew on her eventually and the two became friends.
………………………………………………….
………………………………………………….
This is basically a dog film made for dog persons. I honestly think that a dog person is bound to like this movie much more than non-dog people and the film is definitely fun and charming, but so cliched and forgettable. I myself am in the middle section. I am a dog person so the film was suited for me, but I still could not deny its unoriginality and the overall forgettable nature to it. I don't know what it is about it, but it is one of those movies that are at first quite enjoyable and you do love it in the moment, but quickly forget it afterwards much in the vein of 'The Rescuers Down Under' and 'Meet the Robinsons'.
But dogs are well portrayed and cats as well. Stereotyped, but those stereotypes are mostly realistic so I did not mind it. The designs of the animals are actually different than usual and the film is memorable in its characters' looks for sure. The humor is quite stupendous. I really laughed out loud a couple of times and the scene that shows how dogs make cute faces to get food and how cats cannot quite do that was hilarious.
Bolt is not a musical, but it does have two songs nonetheless. I Thought I Lost You is a very forgettable, typical number, but Barking at the Moon is honestly a lot of fun. The song is accompanied by such a cute sequence and I loved how catchy it was and how well it utilized on the barking sound in its lyrics. Jenny Lewis was much better here than Miley Cyrus.
………………………………………………….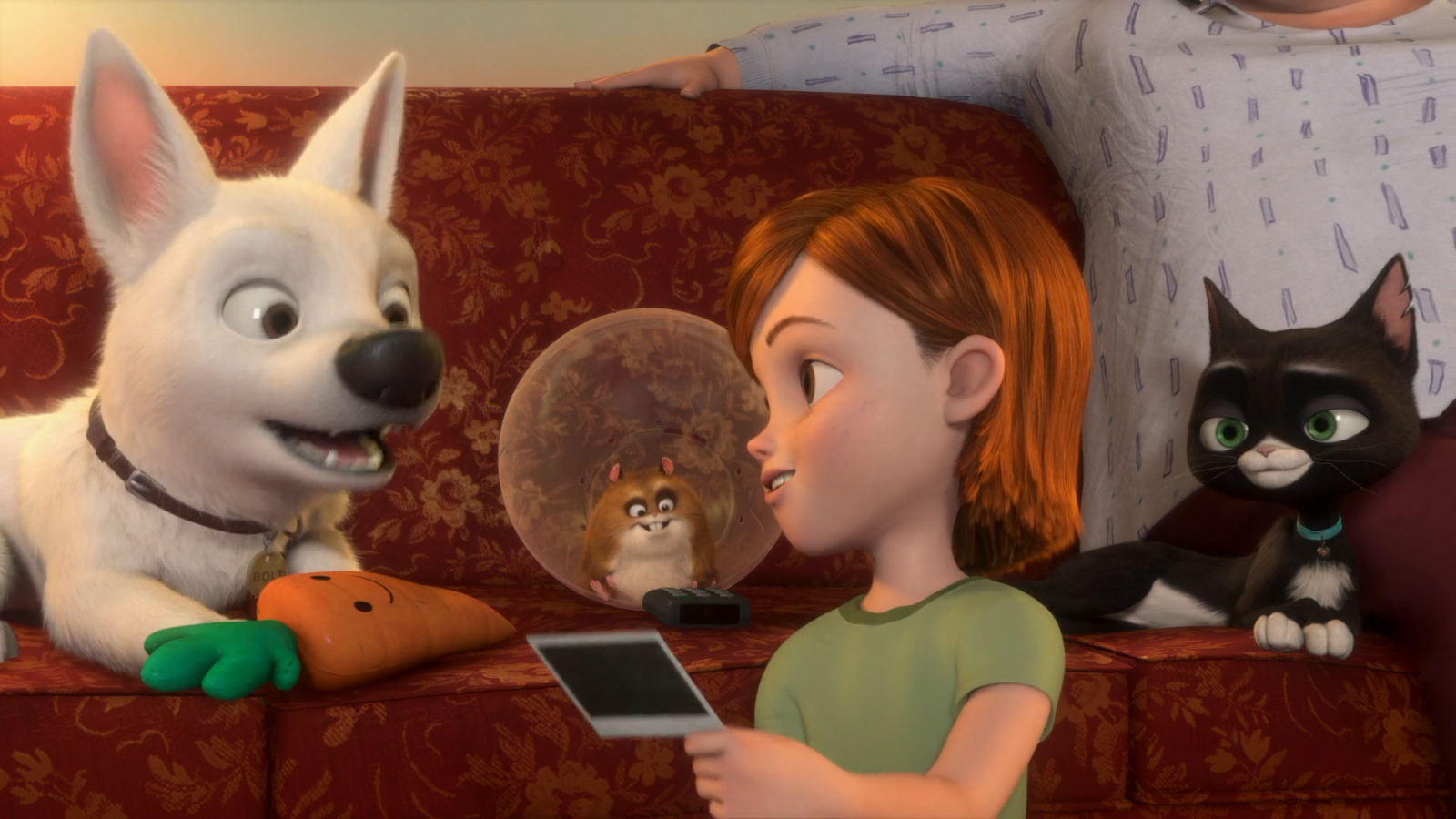 ………………………………………………….
Speaking of Miley, she did a good job as Penny. Her voice is too recognizable, but she did okay. Susie Essman is excellent as Mittens and Mark Walton is very funny. John Travolta does not have that recognizable a voice so he was pretty good as Bolt.
The animation here is very good. The film looks and sounds too much like a Pixar movie, but still the visuals are mostly quite good for 2008 and it looked quite polished and especially accomplished in the character design department. The score is solid, the pacing is bad and overall the film is emotional, but sometimes a bit too emotionally manipulative. It is one of the weaker Disney films, but for Second Dark Age, it is quite solid.
Bolt is one of the weaker Disney films as it is very forgettable, the storyline is mostly pretty generic and some parts were not as fun as the others were, but it is well animated with especially good character design, the voice acting is solid, the humor is actually quite good and the film is moving at times and mostly just a lot of fun, especially if you're a dog person.
My Rating – 3.5