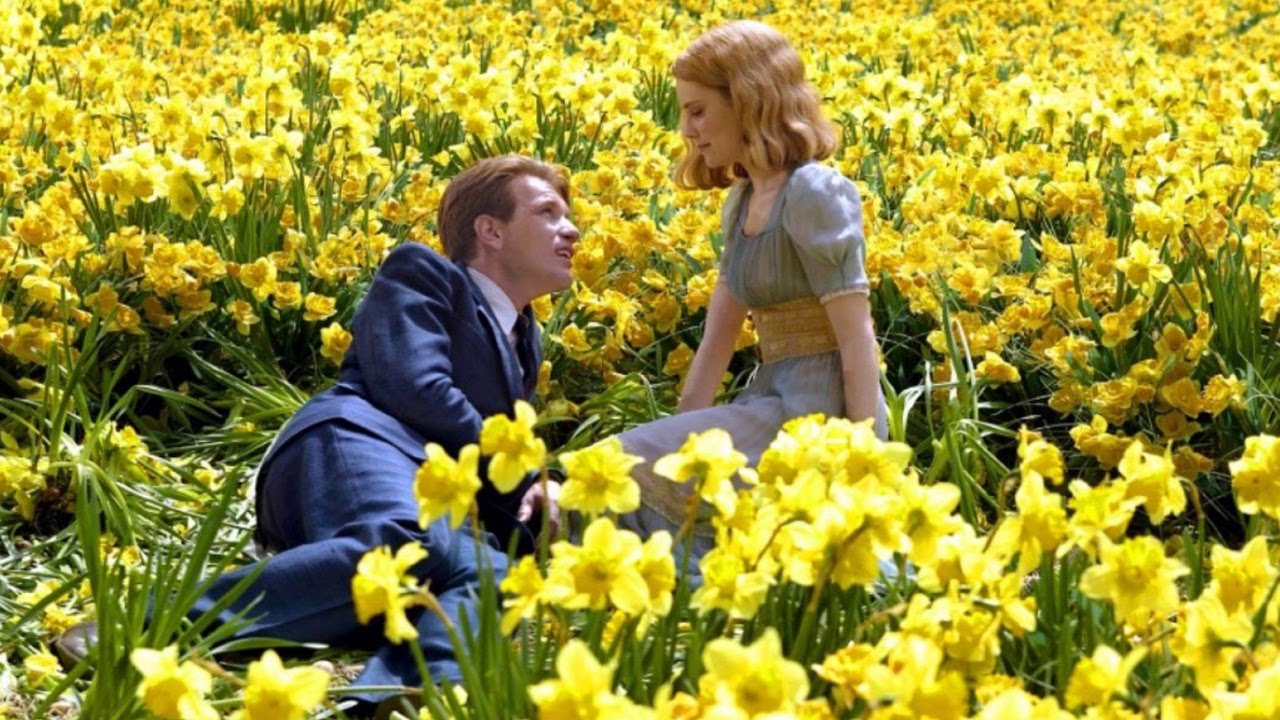 ………………………………………………….
Big Fish Movie Review
Big Fish is a fantasy drama film directed by Tim Burton and released in 2003. It is one of his most underrated and most emotional works.
………………………………………………….
"A man tells his stories so many times that he becomes the stories.
They live on after him and in that way he becomes immortal."
………………………………………………….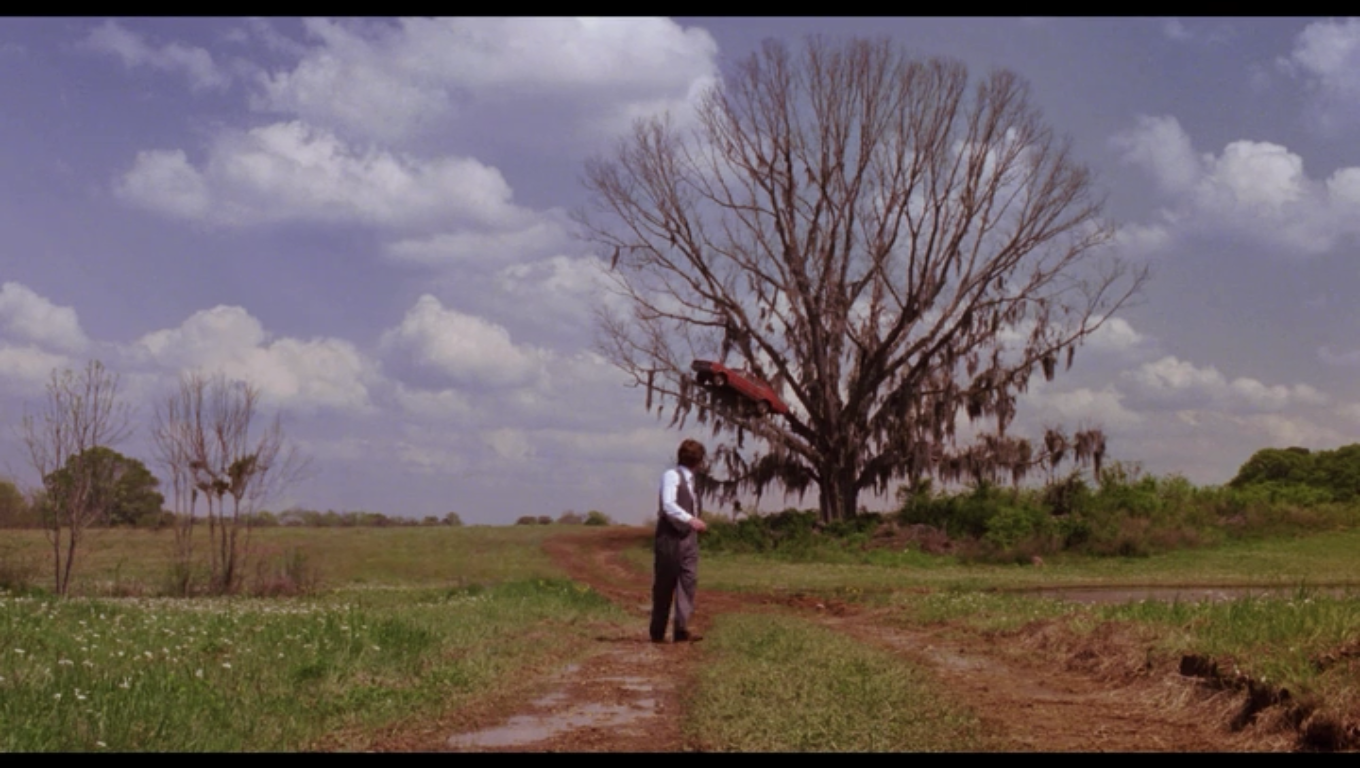 ………………………………………………….
The story is simple – a dying man reminisces and tells his stories to his son who does not believe them and he is frustrated with him. It jumps from his introduction to a story or some dialogue in reality to a fantasy story he tells and that is a structure in this film. Here lie the two flaws this film has. It is uneven in narrative and it is not as polished or as tightly edited as the structure demanded. And the beginning is rather lackluster because it takes quite a time for you to realize that those stories aren't real or to know the characters. The movie definitely takes its time to get there, but when it does, it is a blast to watch. It is such a fascinating structure and rarely seen blend of two genres that do not do that often – drama and fantasy. And Tim Burton is such a great director that he managed to blend the genres mostly perfectly. It is a story that just fits his whimsical style and it is evident in its execution.
The film starts to become really good at the point when the giant arrives and when they part ways. The forest sequence is wonderful, filled with exquisite imagery and beautiful imagination. But the hidden town of Spectre is one of the highlights with moving story and creative imagination. It is also quite original and authentic. The circus parts are good and the Korean scenes are not particularly memorable. But his relationship with his future wife is romantic and endearing to watch.
………………………………………………….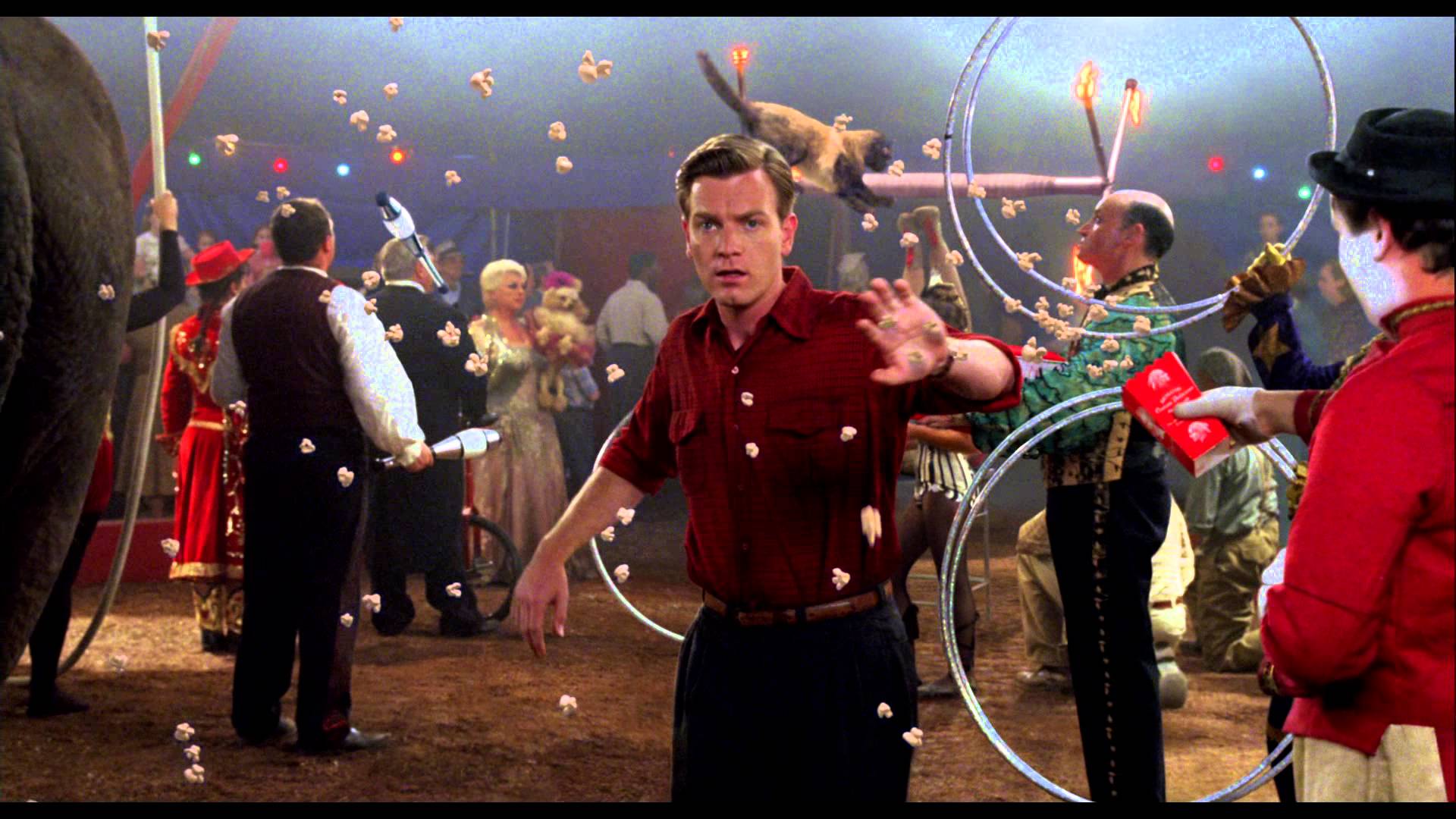 ………………………………………………….
Then there is the third act which lifts the whole movie to new, never before imagined levels. The part with Jenny, a woman who was once in love with him, but he didn't want to cheat Sandra is moving. And it superbly connects the story with the Spectre town part. The conclusion is remarkable and heartbreaking but beautiful beyond words. It is such an emotional father-son relationship and that is great having in mind that those kinds of stories are rarely told in movies which is a shame. But here it is stunning and heartwarming. It is beautiful not just for the relationship but because it shows how fantasy can play a huge part in a person's life and how some people choose to remember and even live in their mind the stories they imagined because those are so much better than reality. It is a huge testament to fantasy and imagination superbly realized and should be seen for ages to come. This ending literally moved me to tears and although I watch many movies, that rarely happens to me. But it is such a perfect combination of sad and heartwarming emotion with inspirational message that it can crush you to tears. And the funeral sequence which shows how those stories were after all true but with minor changes in character appearances and adding of course the magic elements is remarkable and again a testament to excellent attention to detail exhibited in this picture.
The characters are superbly developed and all of them very likable and endearing. And the acting is all around great. Albert Finney and Ewan McGregor play the older and younger version of the protagonist Edward Bloom and both of them really are terrific giving two superb performances. Jessica Lange did a wonderful job as his wife Sandra in the present and those scenes with the two them, especially the one in the bathtub, are warm and touching. Karl the giant I found somewhat forgettable as a character, but Jenny, played by always excellent Helena Bonham Carter, is beautifully developed and you really care about her. And Danny DeVito as a circus ringmaster is of course a satisfying addition to a story and a perfect fit for the part. All in all, the cast is terrific in this movie with all of the actors giving wonderful performances.
………………………………………………….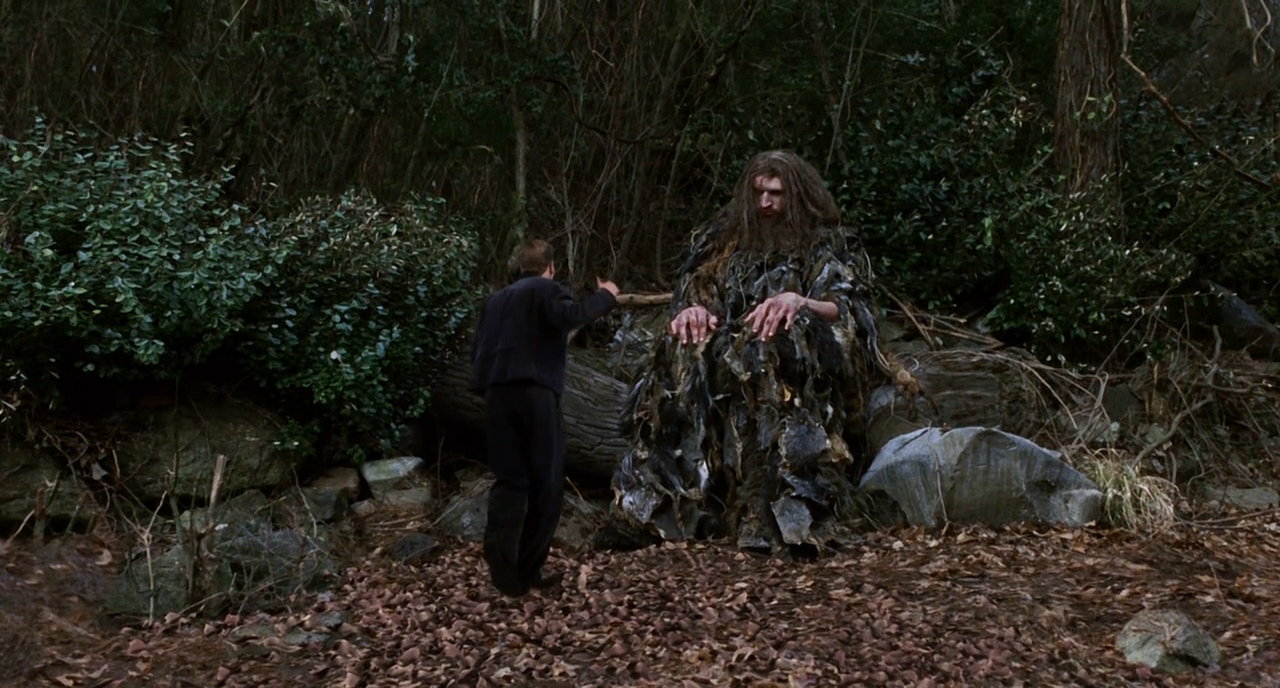 ………………………………………………….
It is technically a splendid film with exquisite art direction, production design and special effects. The tone is also excellent, but the score is nothing to write home about. And the direction is of course fantastic, confirming again how great Burton once was.
Although it takes its time to get there and it is uneven at times, Big Fish is a phenomenal film with beautiful and important message, indescribably stunning ending, likable characters, wonderfully imagined stories and excellent performances. It is to me one of Burton's very best films, a film so touching and moving that it is such a shame it's so underrated when compared to his other films.
My Rating – 4.5