……………………………………………………….
Best and Worst Films from August 2017
Best Films from August 2017:
3. Don't Look Now
I had such a great month in August and I unfortunately had to sacrifice 'Raise the Red Lantern', 'Baby Face' and 'Make Way for Tomorrow' for this list. This creepy chiller is a wonderfully atmospheric horror film with probably the best ever use of Venice as the setting in a film. It looks great, the film's structure and editing are very inventive and the twist is unforgettable leading to another incredible horror film from 1973
2. Planes, Trains and Automobiles
I absolutely adore this comedy flick. It is the best comedy of the eighties as it is not only incredibly funny (hilarious really at times), but also immensely touching and simply wonderful in the relationship between its two characters superbly played by John Candy and Steve Martin. This is the most unique and different John Hughes entry in his filmography and a film that everyone could enjoy as it is so universal and moving.
1. The Ghost and Mrs. Muir
And the best film I saw in August is another one from my 7en anniversary series. This one is a 1947 romance that ranks among the best romances ever as the central relationship is incredibly beautiful and heartwarming. I loved the ending and its elegant tone and style, but it is its astonishing cinematography that is its selling point along with Gene Tierney's powerhouse, career best performance. The film is touching, classical and even poetic in quality and I was mesmerized by it so much that the first place on this list was almost guaranteed for it.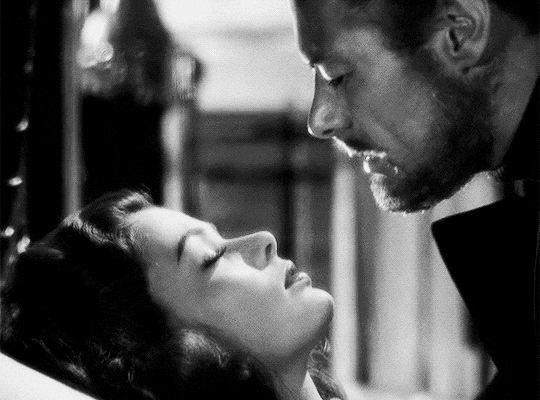 Worst Films from August 2017:
3. Day for Night
I saw more great and less bad movies during this month and only the mediocre movies will populate this list. This is a disappointing turn from Francois Truffaut and a movie that is so dull, sappy and typical in its storytelling tactics that I do not understand why the Academy bestowed an Oscar upon it.
2. Alien 3
Alien 3 truly is the black sheep of the franchise and of David Fincher's filmography being his mediocre directorial debut. It has its moments and Ripley is reliably strong, but the film is more boring than exciting, it insults its viewers by killing the characters from 'Aliens' and it is never really creepy and too serious and dramatic for its own good.
1. The Dirty Dozen
This is the worst film I saw this month. It isn't bad, but it is pretty mediocre and the worst one from my 7en series for sure. The Dirty Dozen is further proof that war movies are better off as dramas than as action flicks and certainly I myself prefer the more dramatic ones. This one favors action over story and the characters are all overly macho and even annoying.