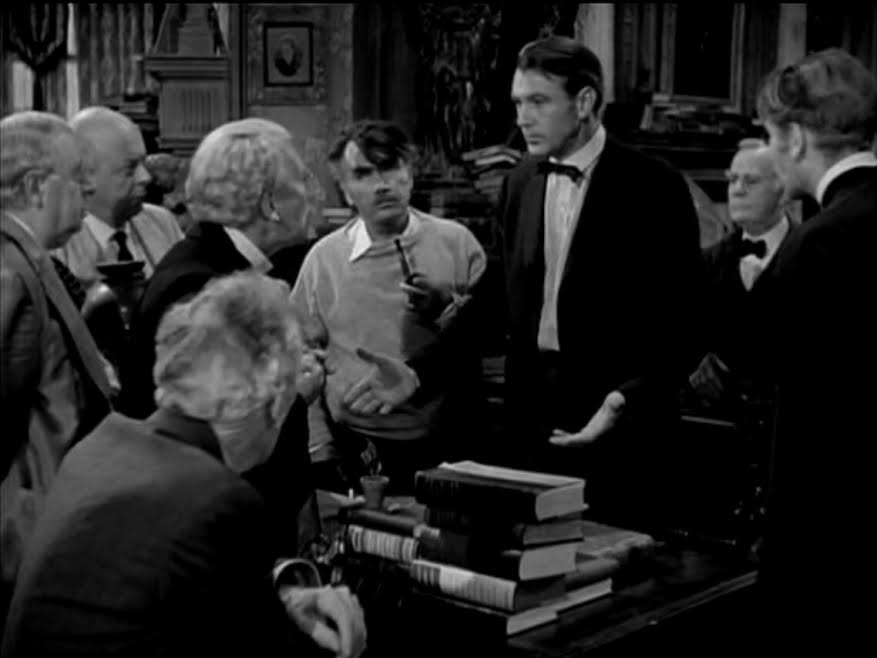 ……………………………………………………………………..
Ball of Fire Movie Review
Ball of Fire is a 1941 screwball comedy film directed by Howard Hawks and starring Gary Cooper and Barbara Stanwyck. It is a very charming and endearing screwball comedy.
……………………………………………………………………..
"I love him because he's the kind of a guy that gets drunk on a glass of buttermilk,
and I love the way he blushes right up over his ears.
Love him because he doesn't know how to kiss, the jerk!"
……………………………………………………………………..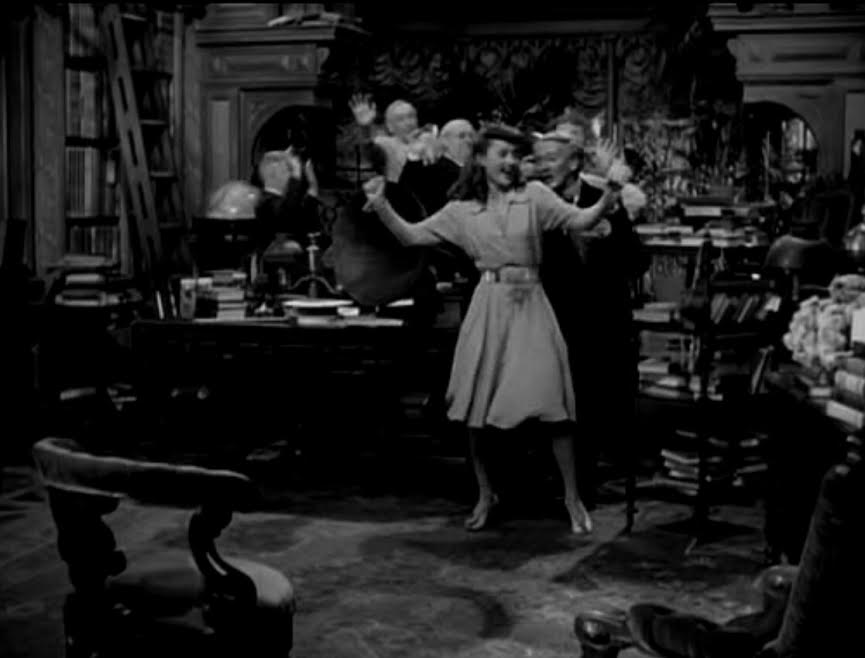 ……………………………………………………………………..
It follows a group of professors who are writing a big encyclopedia. A nightclub performer then comes to live with them for a while in order to provide her knowledge of slang to the linguistics professor and eventually the two fall in love. I found the film's plot to actually be kind of genius. It is basically a modern retelling of the tale of Snow White and even though it is sort of a parody, it still managed to be original and interesting in its own right. I really liked how both of the subplots were well incorporated into a coherent whole even though its conclusion felt typical and somewhat unbelievable.
The characters are so great. All of the professors were wonderful and endearing. I liked their dynamic and that they worked superbly as a group. They never approached the quality of the dwarfs from the original fairy tale film, but they were still pretty good and memorable in their own right. I also found the gangsters to be surprisingly solid.
Professor Bertram Potts is such a kind and wonderful soul. He is such a likable protagonist. And of course Sugarpuss is the highlight and she is such a phenomenal character. I loved her conflict, the relationship between the two was wonderful and truly all of interactions between her and the others were fantastic.
……………………………………………………………………..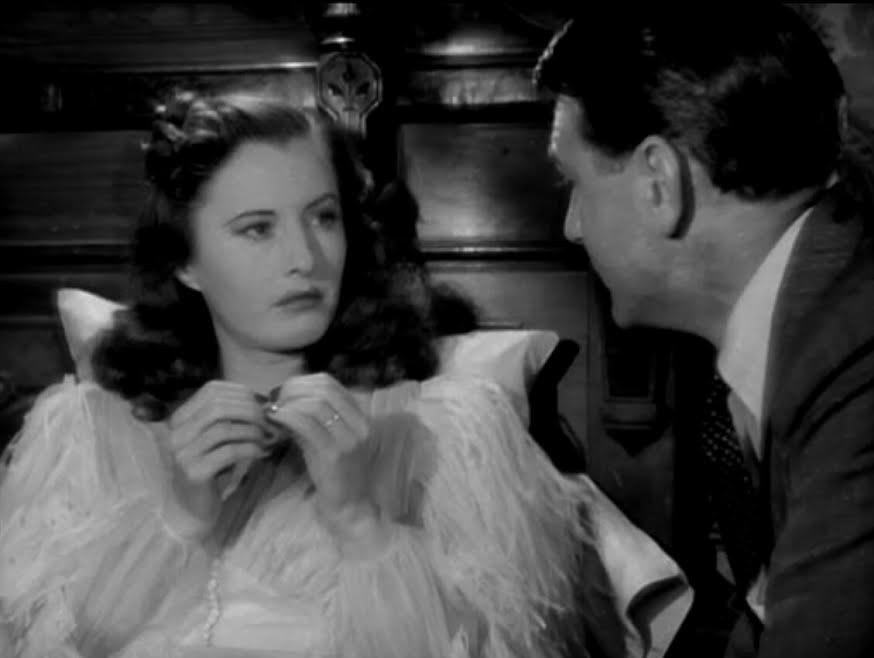 ……………………………………………………………………..
The acting is terrific. Every one of these talented older actors did a great job in their roles. Dana Andrews is also pretty memorable as the main villain. As for Gary Cooper and Barbara Stanwyck, I was surprised at how amazing this mix turned out to be. Naturally the clash between personalities is obvious and somewhat unrealistic, but it was still endearing to follow. Gary Cooper is as immensely likable as ever in this movie, if not the most likable. Barbara Stanwyck gave one of her finest performances here, she is professional, charismatic and she carried every scene she was in, whether emotional or comedic. She entirely deserved her Oscar nomination and truly the film's acting and especially casting are top-notch.
Ball of Fire is truly such a great movie, but it isn't fantastic as it just never reached that greatness somehow. I guess because it was way too predictable and because I never laughed out loud. The humor is actually very good and some lines and jokes were pretty funny, but none of it was as truly hilarious as I've come to expect from screwball comedies. But still, it came close and when screwball comedies from the forties are concerned, the film is definitely one of the best examples.
……………………………………………………………………..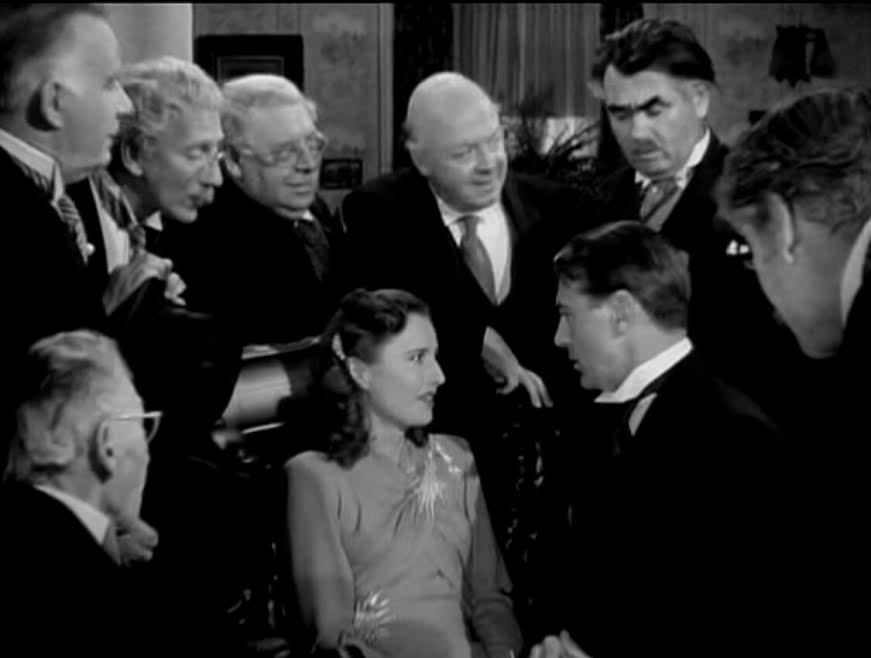 ……………………………………………………………………..
Ball of Fire is very well edited and paced, never rushed and never slow. It is hugely entertaining from start to finish and it just flew by how fun it was. It provided me a wonderful and entertaining evening. The dialogue is as great as you would expect from everyone involved. Some of the lines felt overly childish and sometimes the film verged into caricaturing its characters, but it mostly managed to stay away from that and instead offer us such a likable bunch of people. The direction from Howard Hawks is expectedly great too.
Ball of Fire is such an immensely entertaining and charming film. It isn't as hilarious as I'd come to expect from screwball comedies, but it is still pretty funny at times and it is actually one of the genre's best when it comes to the forties. Barbara Stanwyck and Gary Cooper are superb in their roles as is everyone else too, the story is such a fun rendition/parody of Snow White, the characters are so likable and the film is just so wonderful and fun that you just can't resist it.
My Rating – 4.5
……………………………………………………………………..