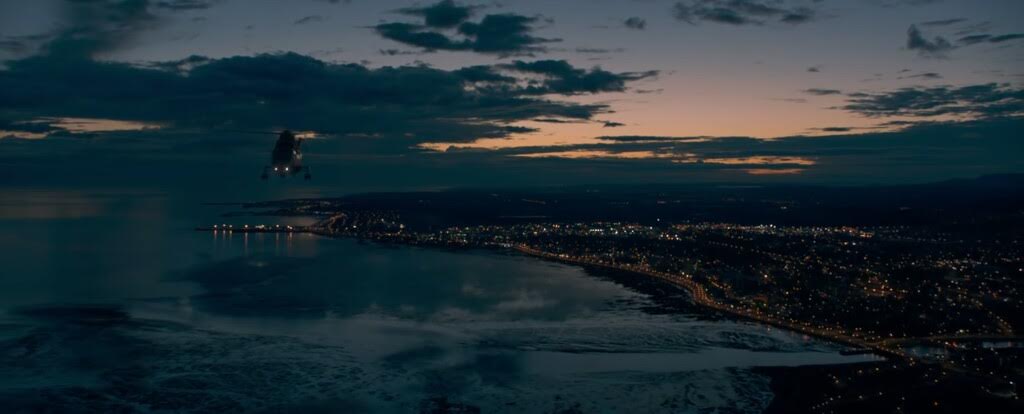 ……………………………………………………
Arrival Movie Review
Arrival is a 2016 science fiction film directed by Denis Villeneuve and starring Amy Adams, Jeremy Renner and Forest Whitaker. It is an uncommonly smart sci-fi feature.
……………………………………………………
"If you could see your whole life laid out in front of you, would you change things?"
……………………………………………………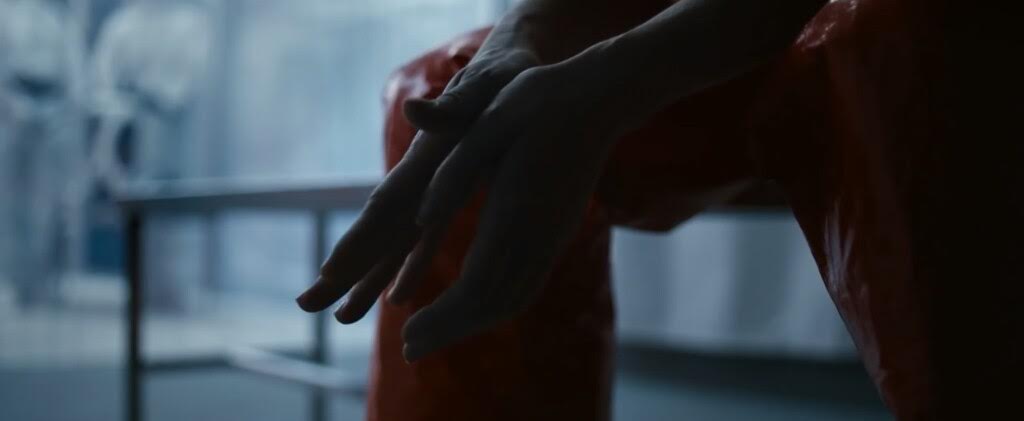 ……………………………………………………
Now of course there is a lot to talk about when it comes to Arrival so I will try to organize this review the best way that I can. First I have to say that I thoroughly dislike Denis Villeneuve as he is the director who makes very uninspired films (mostly crime, thriller and drama) and all of his films I really didn't like and found them to be pretty weak.
But having in mind that I am a big fan of hard science fiction, I was naturally interested to see this film despite my dislike for the director. And thankfully he did a good job, a great job actually which I didn't expect as he is a newcomer when it comes to this genre. I ended up liking the film even better after thinking about it afterwards and that is always a great sign for the longevity of the film.
……………………………………………………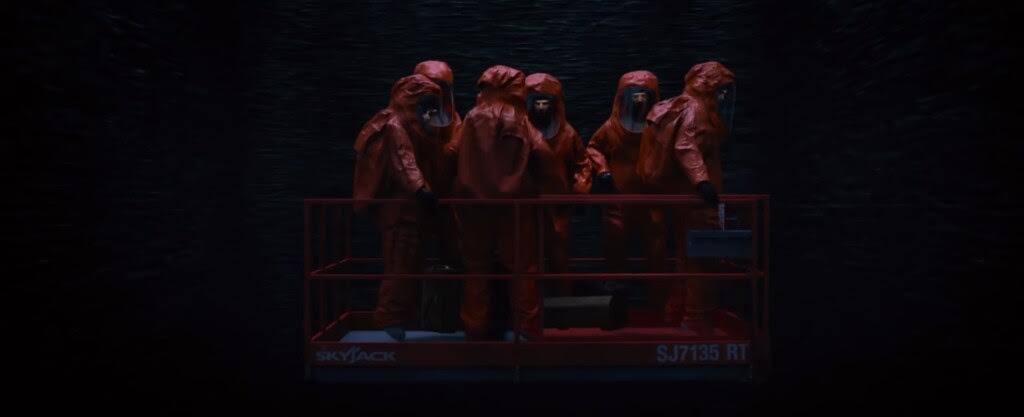 ……………………………………………………
The plot is absolutely amazing and there truly is a lot to talk about when it comes to story and its structure. Yes, it's a very original film which is evident from the beginning, but becomes even more authentic as it progresses. So the twist (spoiler alert) I found to be absolutely terrific and so unique. And it ended up helping the movie which was great to begin with. And even though I predicted it at some point thanks to a couple of awesome hints, it is still a fantastic, very clever twist that changed the game entirely. Suddenly those flashbacks became flash forwards in probably the most inventive twist ever leading to such a unique plot structure which is non-linear as is the time with these aliens.
Speaking of aliens, that is where the movie shines. I guess that the octopus with a dash of whale in it look isn't that original, but it is still interesting and far from derivative. It also begs the question of whether or not everything in the universe is truly paired in two as these aliens have seven legs and seven tentacles. But how they speak and how they communicate is just fascinating and the most authentic thing about them. The pictographic approach to their language is intriguing and it made the movie a very dazzling visual experience. I also adored their ships as they had such a mysterious, otherworldly quality to them.
……………………………………………………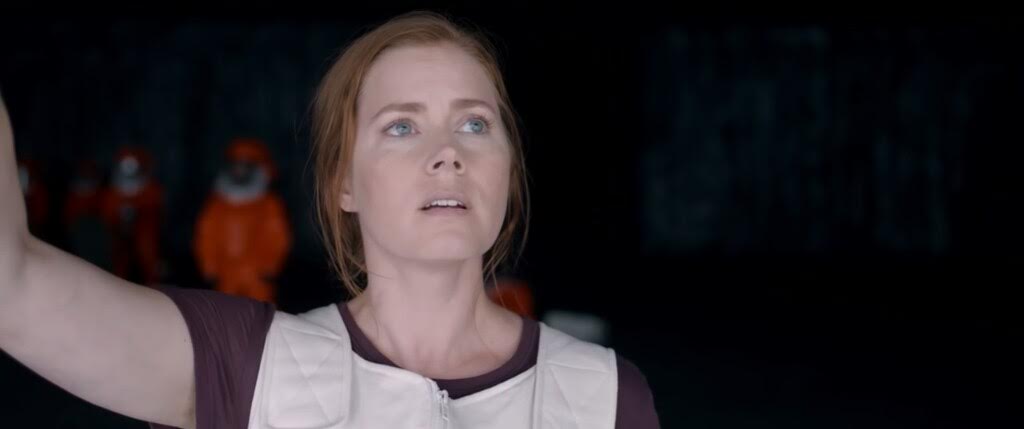 ……………………………………………………
Of course you have to talk about Arrival's themes when talking about the movie. I just loved that we finally get a truly smart alien encounter movie as there is no invasion here, but the encounter itself still felt much more plausible than is usually the case with these kinds of movies. The use of linguistics and language is stunning and so important as we have really seen a nod to this area of expertise before in a major movie. The mixture of physical science and linguistics was interesting for the two main characters to have and everything here is very accurate not only in terms of science, but most importantly in terms of language as they perfectly show us how language works and what an important tool it is, but also how difficult to grasp a non-native language can be. Very smart script.
If there is one thing I didn't like about the movie is its treatment of other countries. Yes, the film has such a great message and it rests the case for how important the relations between the countries are and how humans should be united and how all of the nations should work together as the divided nature of Earth is problematic in and of itself. But in the treatment of its rival countries, it becomes a despicable display of prejudice. Of course Russia and China are going to be the enemies and the two countries who become unreasonable and the two want to start a war with the extraterrestrials. That is just ridiculous having in mind that Americans themselves would definitely be the first to attack aliens if they ever would arrive in real life. So basically it is untrue and another strong case to be made for how Americans are totally incapable of making a unpatriotic/truly realistic movie.
……………………………………………………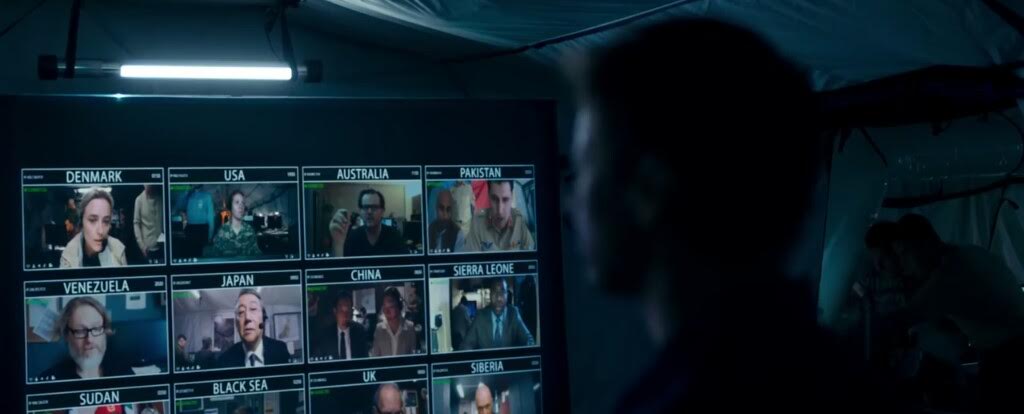 ……………………………………………………
But that is admittedly the only problem I've had with Arrival as the film is otherwise great. The characters are solid, I liked the relationship between the two and Jeremy Renner is likable in his role. Of course it is Amy Adams who shines here in another great role giving an Oscar-worthy performance. The direction is also strong which was unexpected and the film is a visual masterpiece.
There aren't a lot of effects here, but the ships, the signs and the aliens themselves looked great and they were well incorporated into the imagery. Speaking the imagery, some of it is even artistic such as those views of the ships as well as the zero gravity sequence inside the ship. Those moments pleasantly reminded me of '2001', but there is a lot of 'Contact' and 'Close Encounters' to be had here too. It is an original mix of familiar ideas. And the score is just amazing, so well done. I have rarely heard a better sci-fi score. Ominous, otherworldly and just so menacing, it is a memorable music to accompany the imagery and it is also perfectly misleading. Overall, Arrival isn't a perfect movie, but it is one of the best science fiction films of the decade and possibly of any decade as it is so admirable in its intelligence and realism.
China and Russia are vilified and presented in the most stereotypical manner possible which just goes to show how Americans are incapable of accurately portraying other countries on film without bias, but other than that, Arrival is a must see. It is a great, amazingly clever, hard science fiction film that uses familiar ideas to create an original mix along with such an otherworldly, ominous score and some terrific, even artistic imagery. The script is so clever, the twist is awesome, the plot structure is unique and it is very realistic and admirable in its portrayal of linguistics and science and finally we have a truly serious alien encounter film that is made for the ages.
My Rating – 4.5
……………………………………………………