………………………………………………………………
Anomalisa Movie Review
Anomalisa is a 2015 animated drama film directed by Charlie Kaufman and starring David Thewlis and Jennifer Jason Leigh. It is a very good, but also a very flawed movie.
………………………………………………………………
"Look for what is special about each individual, focus on that"
………………………………………………………………
It is about a lonely older man who perceives everyone as identical until he meets a unique woman in a hotel. It is a very strong movie in terms of storytelling and its sophisticated plot might be its biggest asset. I found it to be very well crafted for the most part and also very engaging. It is such a relevant, very realistic film that is also thematically rich with the theme of uniqueness being explored best. I loved what it had to say about relationships and of course old age and the protagonist's perception of everyone being the same is very relatable to me.
But, Anomalisa unfortunately falls apart in its second half which is a real shame because the first half is so strong. I found that nightmare sequence to be such a bad choice from the filmmakers. The film is basically a metaphor (in its voice acting mostly) how everyone is just the same and boring and that was dealt with in such a sophisticated manner. But by having that nightmare sequence basically spell everything out to the audience near the end, it ruined the metaphor and it quickly turned from a sophisticated into a simplistic movie. That was endlessly disappointing to me. And of course the sex sequence is again totally unnecessary. I wasn't offended by it or anything like that, but I did find it unnecessary as that entire sequence was so romantic and emotional and ending it with sex was poor taste in my opinion.
………………………………………………………………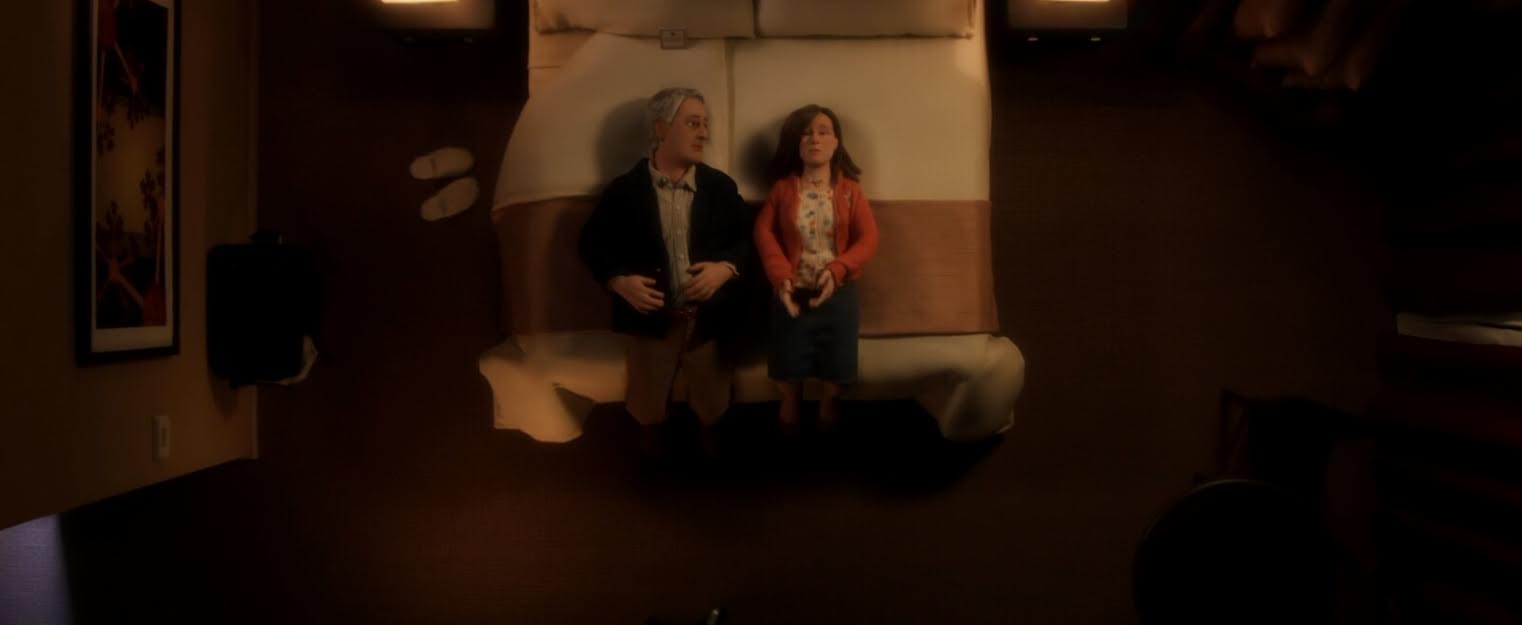 ………………………………………………………………
The character development in Anomalisa is very strong. There are basically only two important characters here and those two are Michael and Lisa. I really liked Michael as he is such a well developed, very strong protagonist. His insecurities, his bored behavior and his problems with people are all very relatable and he is such a realistic, important character. Lisa is also pretty good and very likable. I did find some of her shyness excessive at times, but her character is also important as she is such a flawed and insecure, yet unique and special to Michael. I loved their bond and I wanted even more from their relationship as they were so great together.
Let's talk about the acting now. I loved it. David Thewlis did such an amazing job as Michael as you can hear a lot of emotion in his voice, such great voice acting. The same goes for Jennifer Jason Leigh who gave a stupendous performance and just listening those two talk was wonderful. The acting is one of the strongest points of this film.
Now, Anomalisa is an interesting experiment because it basically just has three actors and only Michael and Lisa get a unique actor whereas Tom Noonan basically gives voice to all of the other characters. I have to admit that I found that choice to be very annoying and cheap sounding at first, but once I understood it, I really enjoyed it. It is such a great metaphor and by giving everyone the same exact voice, that Michael's feeling of everyone being and sounding the same is even more emphasized, but in a good, even horrific manner. Such a clever and authentic approach.
………………………………………………………………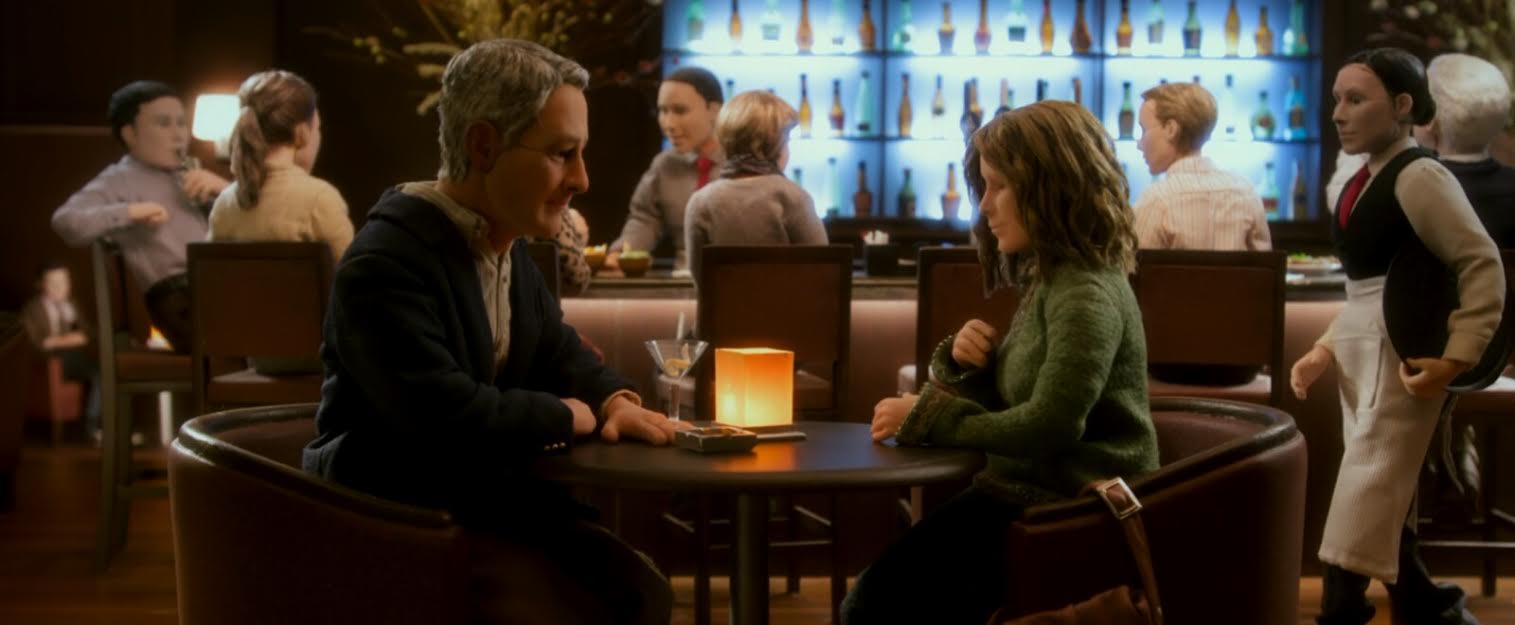 ………………………………………………………………
Anomalisa's animation is simply terrific. The character designs could have been better, but that was the point of the movie so it is okay. But I liked its attention to detail and the movie does look wonderful with some beautiful hotel interiors. The stop motion animation is great with very realistic, but never too creepy or lifeless puppets. The film definitely does have a nice, polished look to it.
Charlie Kaufman directed this movie really well and this is easily my favorite movie of his. In fact, this is the only movie from him that I liked. And even though it isn't as great as it easily could have been, it is still one of the best animated films of the year. It is also such a great adult animated movie with mature themes and tone. I liked its romance and it was so beautifully romantic at times while also being dramatic and pleasantly slow.
It is really well edited and paced, but the running time should have been shorter. It had to have that 90s minutes frame when in reality if it was 15 minutes shorter, it would have been much better and even amazing. That was such a typical problem as most movies are stupidly overlong. This one has a third act that is mostly pointless filler and filled with that annoying thriller tone to it. It definitely ruined this movie.
………………………………………………………………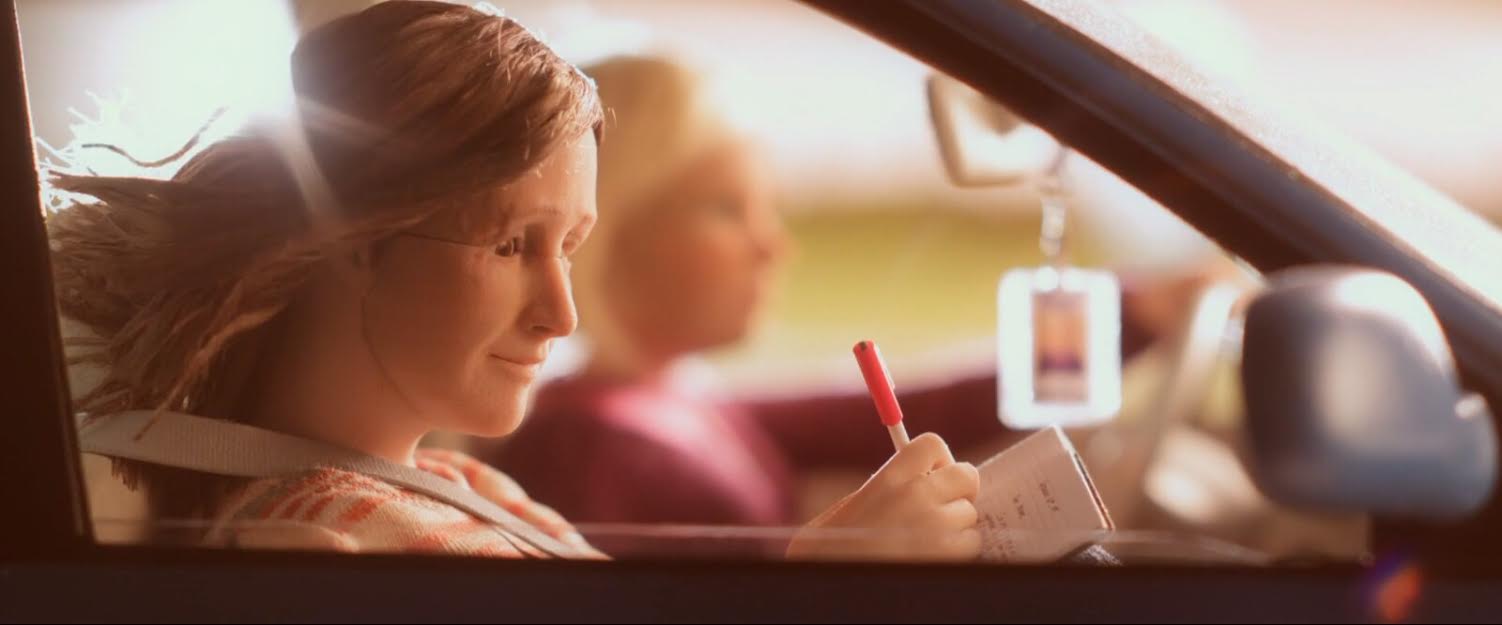 ………………………………………………………………
Anomalisa is emotional and I loved the meaning of that title. That whole romantic sequence between the two is amazing and accompanied with a beautiful rendition of one of my favorite 80s songs. The dialogue is also phenomenal and so mature. And I liked its ending, despite it feeling a bit abrupt. It is a very original movie not only in its themes, but also in its bold approach and execution.
Anomalisa is such a strong, but ultimately flawed movie. The animation is polished, the voice acting is absolutely amazing and the film is wonderfully romantic, mature and thematically rich, but that third act is very problematic because it contains a totally unnecessary nightmare sequence as well as the sex scene and it just became too straightforward whereas it was sophisticated in its metaphor earlier. That is why it is far from a great movie, but it is still a very original film with some relatable themes and characters as well as a very unique approach to it.
My Rating – 4
………………………………………………………………