………………………………………………………..
An American Tail Movie Review
An American Tail is a 1986 animated musical adventure film directed by Don Bluth. It is his second film that is very disappointing and weak.
………………………………………………………..
"Somewhere out there someone's saying a prayer;
That we'll find one another in that big somewhere out there"
………………………………………………………..
It is about a mouse family who immigrates from Russia to America. I found the storyline to be basic, uninspired and always just okay. There is nothing here that separates this flick from other animated films of the time and the various similarities to 'The Rescuers' in particular bothered me. It starts well and the ending is fine, but the second act is too prolonged and sometimes the movie does feel repetitive in its scenes.
………………………………………………………..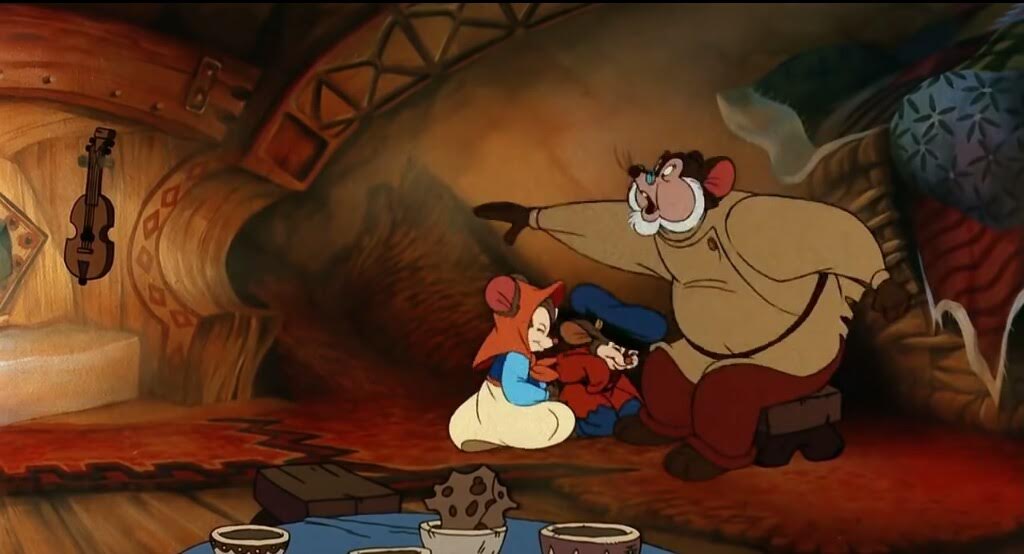 ………………………………………………………..
The characters are not bad, but they aren't particularly good either as all of them are incredibly forgettable. Fievel is a particularly annoying protagonist for whom I did not care at all and that was a major issue as the movie needs you to care for him and I never did. Tiger is okay, but typical and all of the other mice are so forgettable that they do not deserve being mentioned.
An American Tail's animation is easily its biggest selling point. This is nowhere close to 'The Secret of NIMH' in terms of quality of animation as well as overall quality, but it does look really good regardless. The character designs are good and the animation is fluid and very professional. Some of the imagery here is beautiful and the film is always nice to look at. It isn't the most ambitious or artistic animation, but it is definitely above average.
………………………………………………………..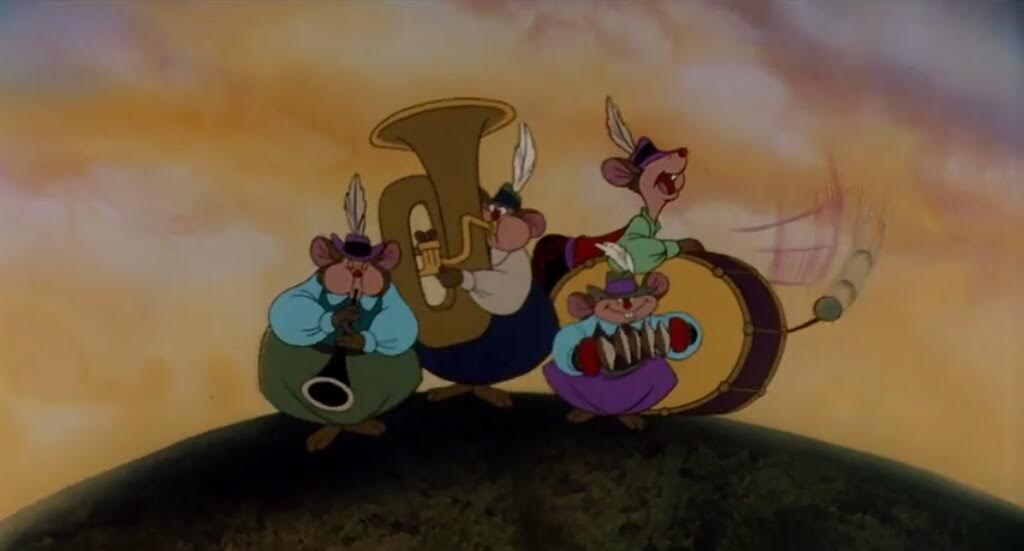 ………………………………………………………..
The voice acting is pretty good here and the movie is mostly fine in terms of its technical aspects. It is well directed and moves at a solid pace. The pacing and editing are definitely good, but the film was still quite boring to me which is awful given its very short running time. The emotion is there and some moments are really heartwarming, but I agree with others that the film is too depressing and just way too unappealing.
The soundtrack is one of its strongest points. The score is solid, but its songs, while not great, are perfectly fine. Stars and Stripes Forever is an okay song, A Duo is weak and There Are No Cats in America is one of the better and more entertaining songs here. Never Say Never is also solid and despite the fact that all of these songs are just okay, the movie succeeds as a musical because it has one simply great song and that is naturally Somewhere Out There. That song is Disney quality piece of music with wonderful lyrics, a great accompanying scene and such great vocals and a catchy, great tune. The credits version of the song is definitely the better one though.
………………………………………………………..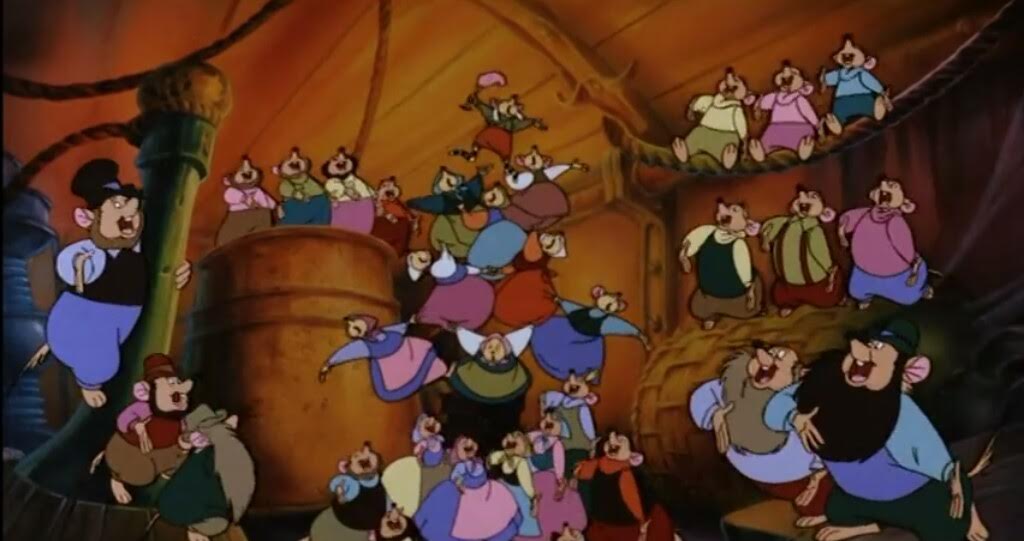 ………………………………………………………..
An American Tail is a very slight movie and its biggest offender is that it is just so forgettable. It should have also had more humor and memorable sidekicks and it should have been more energetic. Its tone is too depressing and it is emotional, but not particularly moving. But it is well scored and its songs are worth the trip for the most part. Overall, this is Don Bluth's slight attempt at replicating Disney's success and such a disappointing turn from him after very good 'The Secret of NIMH'.
An American Tail is a very slight animated flick that benefits from some stellar animation and quite a solid soundtrack with Somewhere Out There being such a great song, but the characters are not particularly memorable or likable, the plot is standard, it is mostly too depressing and dull, it lacks energy and it is mostly such a forgettable, disappointing turn from Don Bluth.
My Rating – 3
………………………………………………………..