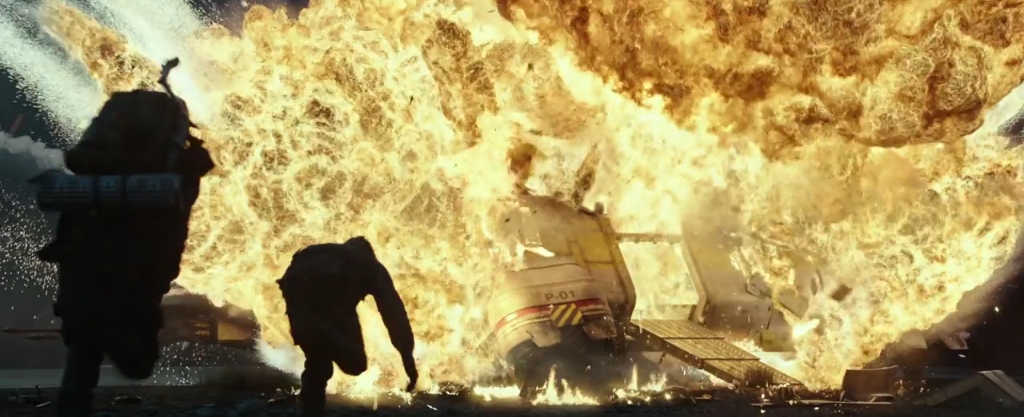 ……………………………………………
Alien: Covenant Movie Review
Alien: Covenant is a 2017 science fiction horror film directed by Ridley Scott and starring Katherine Waterston and Michael Fassbender. It is the sixth installment in the Alien series.
……………………………………………
"One wrong note eventually ruins the entire symphony"
……………………………………………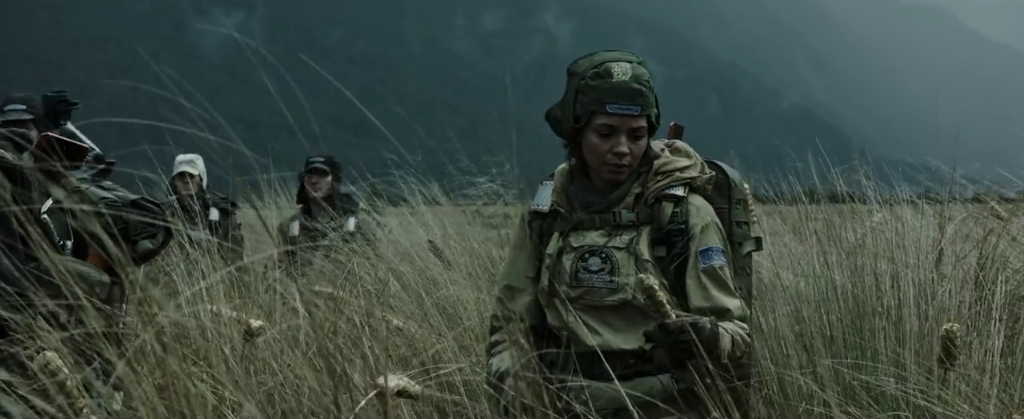 ……………………………………………
I really liked this movie. The storyline is excellent and it hooked me in from the beginning. It should have gotten much better audience reaction and reviews as, although flawed, it is a very good, competent entry in the Alien series that further explores its themes and answers some of the questions in an intriguing manner.
The film serves as the sequel to 'Prometheus', but it becomes an Alien film almost entirely in the second half. I myself liked that approach, but I do know that it may turn some people off. The entire first half is a science fiction and the second half is pure horror and both are so well executed. The arrival on that odd planet where plants grow but animals don't, the discovery of the ship and what happened to Elizabeth Shaw and that great engineers sequence were all very fascinating to watch. The film has a well realized mystery and atmosphere to it.
……………………………………………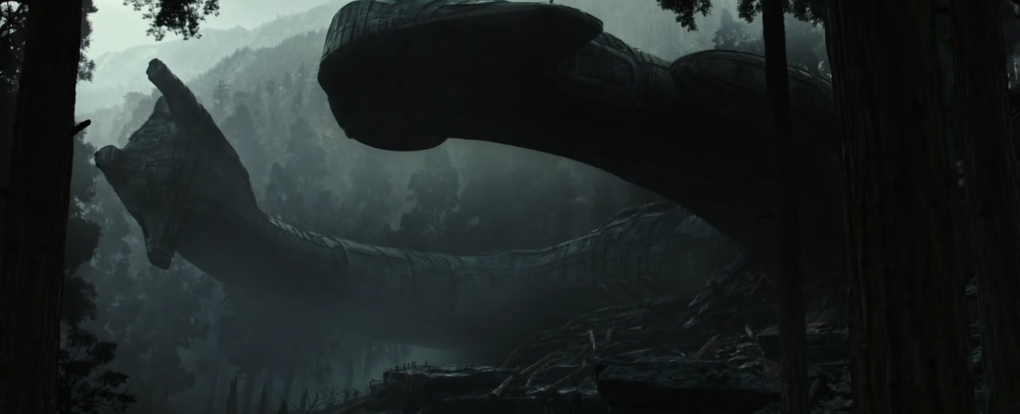 ……………………………………………
As for the second half, it has its flaws. The ending's twist with Walter turning out to be David was well executed, but it was so obvious from the moment he got on the ship that it frustrated me. That ending was excellent and a great way to end this movie and tease the next one, but it was still so expected. And another flaw I've had with it is that the film was too bloody and gory at times and it again falls into clichéd horror traps such as only a handful of people surviving and of course people just being plain stupid. Not only do they touch everything on the planet which is beyond ridiculous once again, but they also go to pee or freshen up and leave the group. Why do horror characters continue to be this stupid is beyond me and it really annoys me.
But turning to the positive side, Alien: Covenant is a very interesting and different horror film for introducing couples in its storyline. That introduced a different working dynamic to this team and I do not know why it took for the horror filmmakers so long to do this as in my opinion it is a very obvious and more productive step. By having everyone with their partners in space, they are bound to work better and in happier conditions. Even though this idea should have been better exploited and the film is very low at romance frustratingly, it still has some very heartwarming and of course heartbreaking moments where people lose their loved ones.
Daniels is a Ripley rip-off to a degree, though much more emotional. I have to say that I really liked her character because she was more realistic. She is super confident and the toughest person here, but also the most emotionally fragile which made her more relatable. Tenneessee was very forgettable and the most forgettable person on the team actually. I liked the interracial couple and the gay couple was also interesting and Lope has his moments, but they were so briefly seen as a couple that I did not get the point in introducing that aspect to this plot.
……………………………………………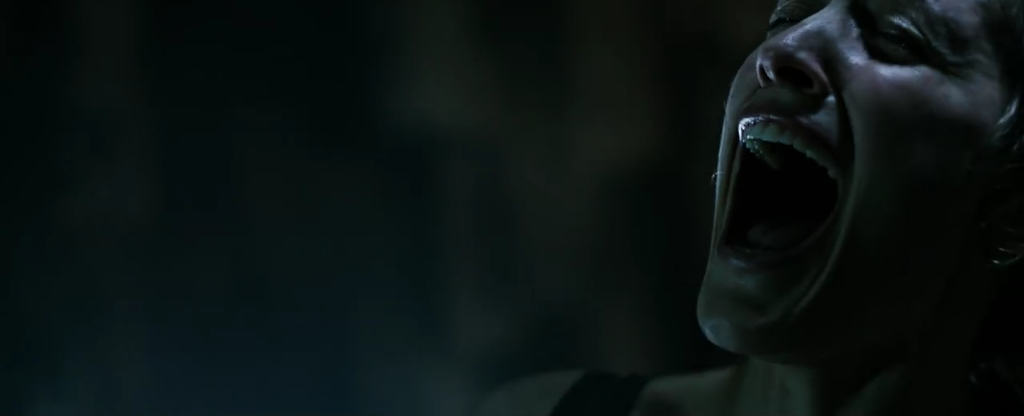 ……………………………………………
Katherine Waterston is excellent here as she was in 'Fantastic Beasts', but Billy Crudup is even better and very natural in the role of Oram who is such a great character. He is for once a different kind of captain who at first is shy and not at all confident in the captain's role and that was very interesting to see. Such a lovable character. And of course David is excellent per usual. Walter is good and the two fighting and kissing were two very memorable scenes, but it is David becoming this pure evil, calculating and God-like villain that was so amusing to watch and quite creepy at times. Michael Fassbender is awesome in a dual role and proves again that he is one of the best actors working today.
Alien: Covenant is visually arresting as it has stupendous production design and very good special effects. I loved the aliens' designs and their different attributes and forms were well explored. They truly are physically perfect killing machines. The fact that they maybe are smart is hinted upon and I would love to see the answer to that in the next installment.
……………………………………………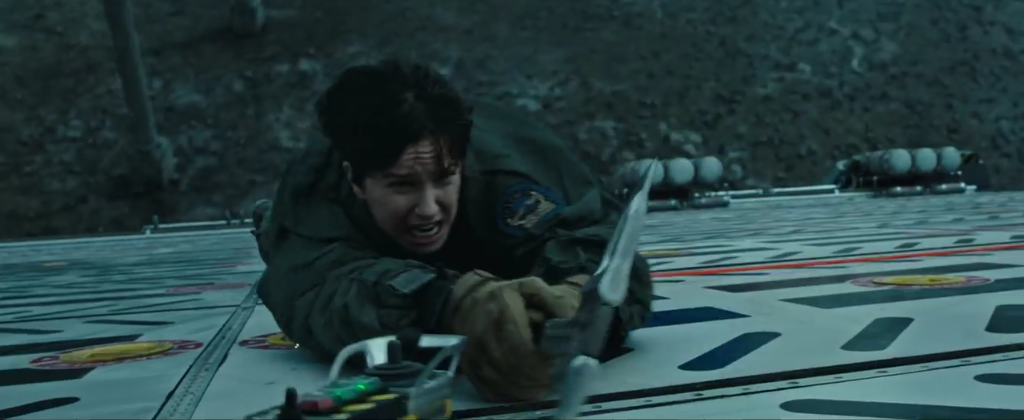 ……………………………………………
The gore is overwhelming, but at least the horror/action scenes were so well executed and the film is consistently entertaining. To me the film works much better with the two prologues seen before it as they introduce you to the plot and characters so well and I wish studios would do more of these prologues than regular trailers. The film is pleasantly dark and creepy in atmosphere and some of its themes and very tragic scenes so it was quite uncomfortable at times, thus succeeding as a horror flick. I prefer 'Prometheus' in the end, but this was still a very good, satisfactory Alien entry.
Alien: Covenant again features all of those horror trappings that annoy me so much with the group getting separated being stupid and everyone touching everything on the planet being ridiculous by now, but it is still a solid 'Prometheus' sequel and a very competent Alien film that is pretty creepy and atmospheric at times while also being dangerous and mysterious from start to finish. Katherine Waterston, Billy Crudup and particularly Michael Fassbender were great in their very good, interesting roles, the storyline is very intriguing and the idea of couples in space is very interesting.
My Rating – 4
……………………………………………