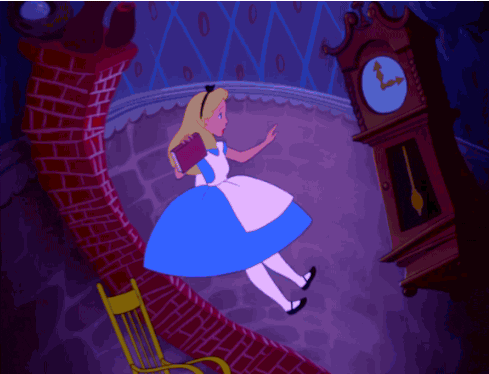 …………………………………………………
Alice in Wonderland Movie Review
Alice in Wonderland is a 1951 animated musical fantasy film which is Disney's 13th animated film. It is a hugely underrated, amazing film.
………………………………………………….
"Most everyone's mad here.
You may have noticed that I'm not all there myself."
………………………………………………….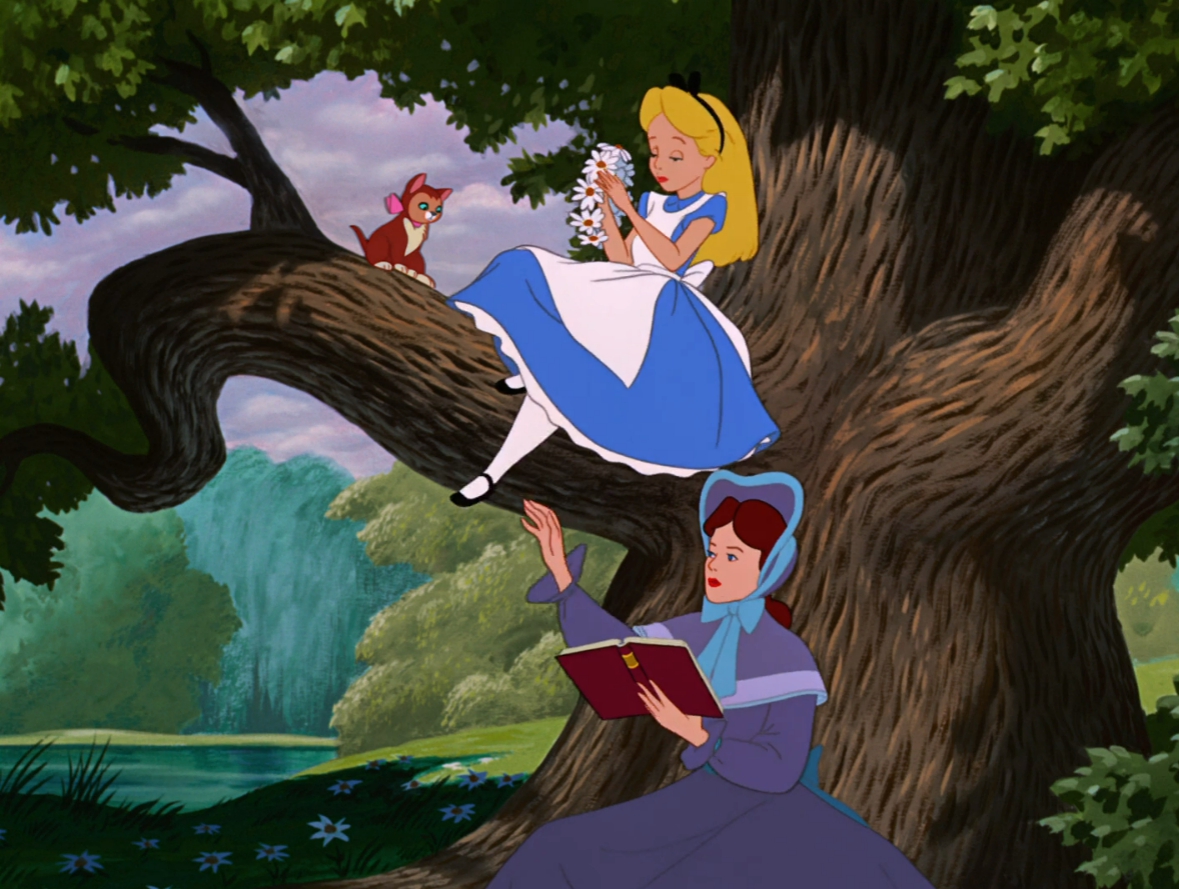 ………………………………………………….
Being based on a classic book which is very episodic, the film is quite episodic in nature itself. Sometimes it was too episodic, but for the most part they actually did the best they could for such an uncinematic book and I applaud them. Because of its episodic nature, I am going to review the story from the first plot element to the last one instead of the usual format.
It starts with Alice being bored from listening the book her sister is reading to her, she sees the White Rabbit and follows him to the rabbit hole. This beginning is perfectly edited, it is not too long nor too short, and it introduces us to the character of Alice wonderfully. Next, the journey through the hole is remarkable in terms of its animation and visual style. The next couple of sequences with size-altering food are very faithful to the source material and well-done.
Tweedledee and Tweedledum sequence could have easily been a detour, but thanks to their tale of The Walrus and the Carpenter, it becomes more than a detour – it is one of the darkest and most heartbreaking scenes ever to come from Disney because of the poor oysters. It gave me nightmares as a child and it is not easy to watch even now. Needless to say, it is one of the most underrated moments from the studio.
………………………………………………….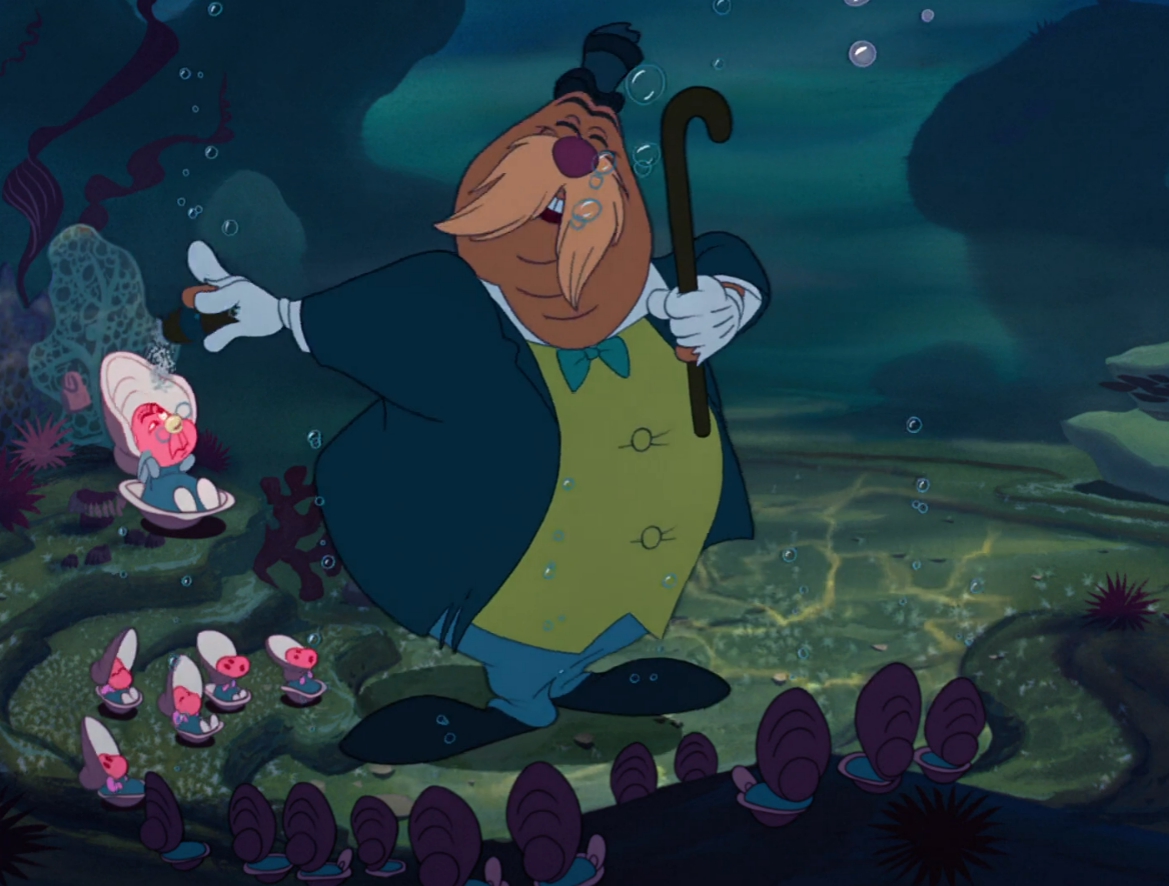 ………………………………………………….
The sequences with Bill the Lizard and the flowers are both interesting and memorable, but after those scenes comes Caterpillar in what is one of the highlights of the film. It is, as always, visually stunning and hallucinatory. And the character of Caterpillar is the first truly great and memorable character who really gives Alice a headache, but also moves the plot forward with his mushroom advice.
The next scene introduces us to the next great character – The Cheshire Cat and it's a great scene. The part with Mad Hatter is one of the best and most memorable parts in the movie thanks to superb the Unbirthday Song which is the finest song in the film, excellent character of Mad Hatter and terrific, quick and hilarious dialogue exchange which was wonderfully taken from the book.
The next emotional part where Alice gets lost in the woods is the added scene not present in the book and it was a superb move because it slows the pace which was much needed and gives some character development for the protagonist. The final part of the film is of course wonderfully epic and menacing and the conclusion is perfect.
Alice is a very good protagonist, exceptional for this type of film as she actually gets some development and realizes her mistake in wanting to be in this crazy world. She starts to appreciate the real world by the end and that character growth is awesome and is pleasantly reminiscent to Chihiro's journey in 'Spirited Away'.
………………………………………………….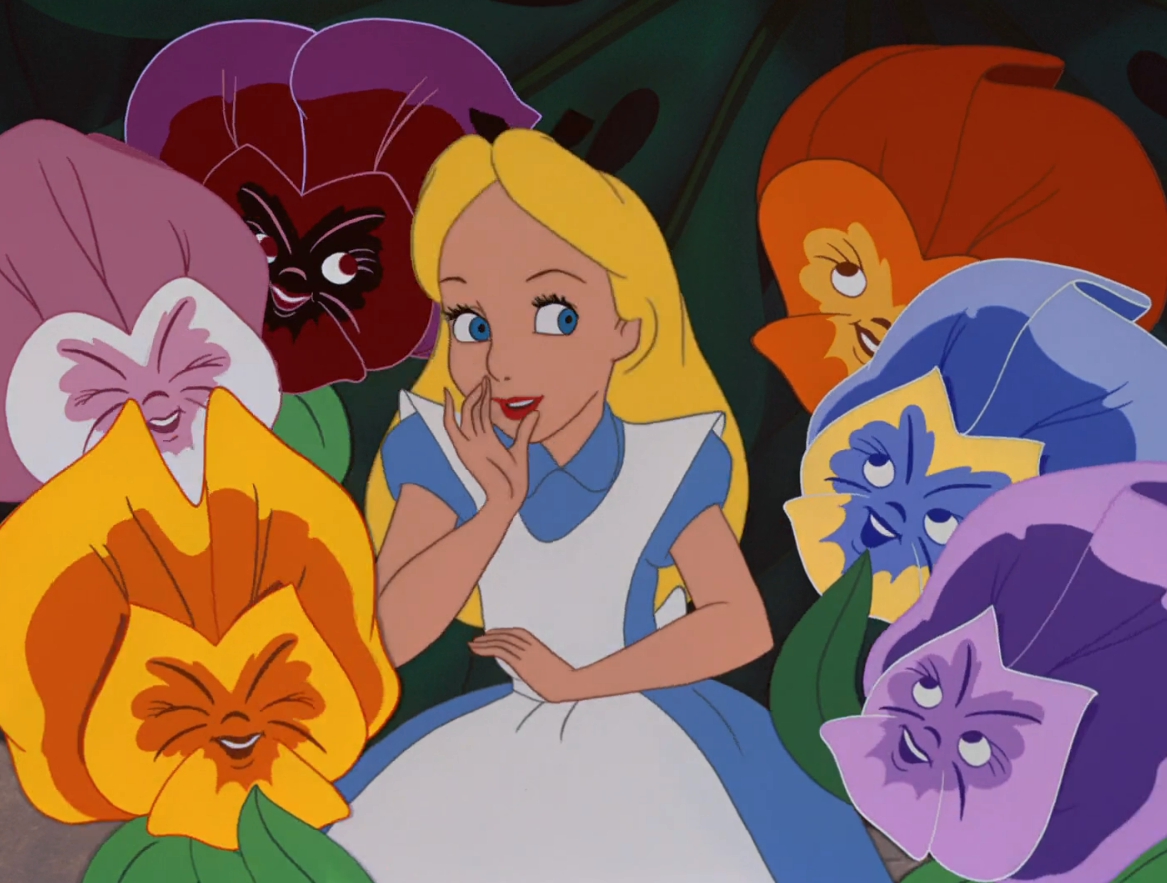 ………………………………………………….
Now let's talk about the characters she meets along the way, all of them immensely crazy and memorable. As I said above, Caterpillar is terrific. I loved some of his hilarious lines ("Who are you?!"), his look and his voice. He is a great plot device, but a genuinely unforgettable part of the film too.
Mad Hatter and March Hare are phenomenal as these two crazy lunatics who drink tea and celebrate Unbirthday. They gave probably the most headache to Alice and are simply unforgettable Disney creations. I just loved their many instantly memorable one-liners. The Dormouse is a mystery and whether or not he is their prisoner which again gives the movie a very dark edge.
Tweedledum and Tweedledee aren't as essential to the film but are still solid. The Walrus and the Carpenter are terrific villains for sure and of course the White Rabbit is a fabulous plot device. His constant appearance throughout the film is very well thought out and his appearance and his signature clock make him very memorable.
………………………………………………….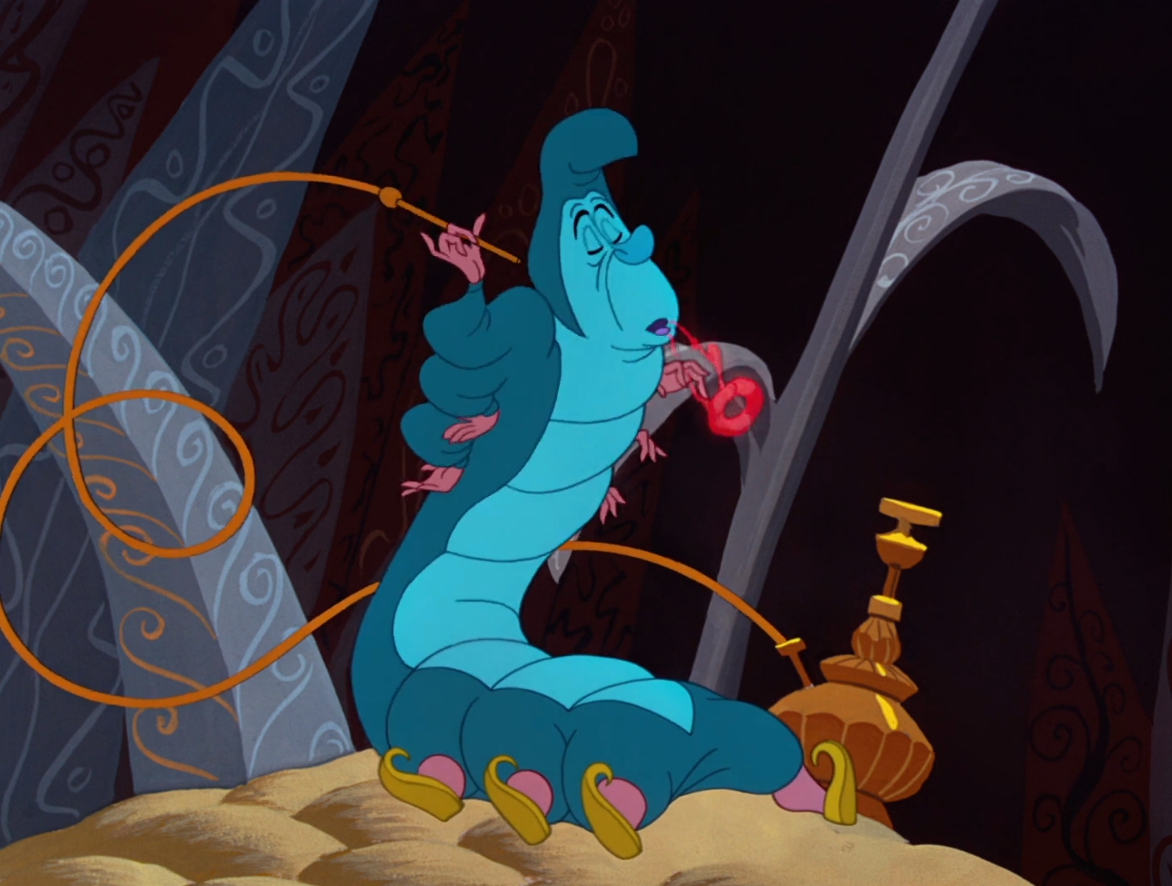 ………………………………………………….
Doorknob is interesting, Bill the Lizard is classical funny character and the flowers are memorably bitchy and awful to Alice. I also loved those crazy birds near the end as they are all stupendously designed. The Cheshire Cat is phenomenal. He is again a great plot device, but more than that as his one-liners about craziness stole the show here and of course his loony personality. There is no denying that Alice in Wonderland is reminiscent to Looney Tunes in a way and because I love both Looney Tunes and Disney naturally I adore this film.
The Queen of Hearts is fantastic. She is also underrated and while not one of the best, she is one of the better Disney villains and her catchphrase "Off with her head!" is easily recognizable. She looks great and sounds phenomenal and is just such a superbly realized character who is so unstable and dangerous that everyone is walking on eggshells around her.
The animation in Alice in Wonderland, while not quite refined as Disney's previous efforts, is nevertheless very interesting and original. It achieves the whimsical and hallucinatory feel which perfectly accompanies what goes on screen and was a perfect way to film this particular book. I loved its dark color palette so much and the character design is particularly amazing here with all of the characters looking intriguing and well thought out.
………………………………………………….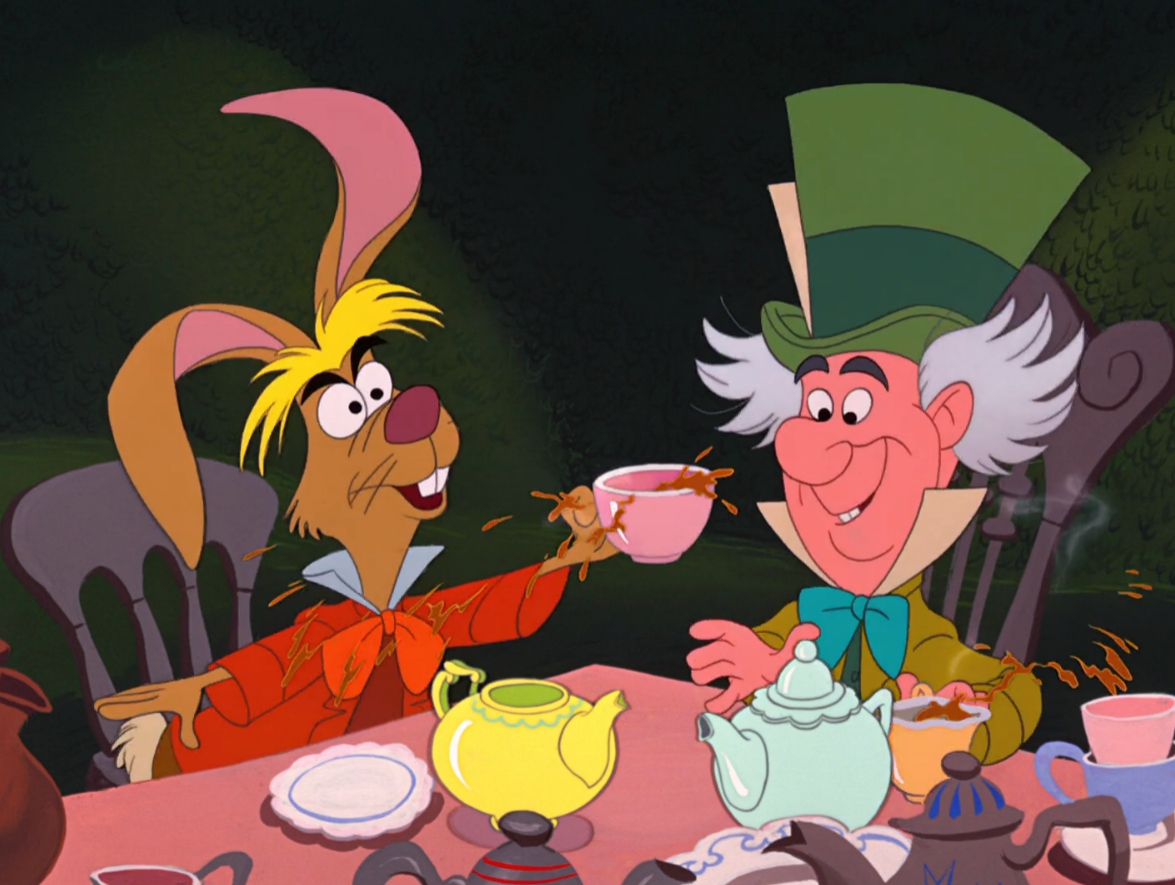 ………………………………………………….
It is, along with 'Fantasia', the weirdest animation ever to come from Disney and it may be the reason why it flopped when first released. But it is a joy to watch and as world building goes, it is one of the very best from the studio – it transports you to Wonderland wonderfully with great animation and attention to detail and is a big reason why this film works so well.
The soundtrack of the film is a curious one in that it has both a lot and a few songs meaning that the songs are some of the shortest in the Disney canon, but there are however around fifteen of them which definitely has to be the largest number of songs ever for Disney. Because there are so many songs, many are too short and not particularly memorable to mention.
Very Good Advice is a heartbreaking scene with moving lyrics, A-E-I-O-U is too short but visually pleasing and Old Father William is again too short to talk about. We'll Smoke the Blighter Out is again short but very entertaining. The film has a lot of these small songs which last for less than half a minute. I'm Late is certainly the best of those incredibly short songs as it is very catchy and a lot of fun.
………………………………………………….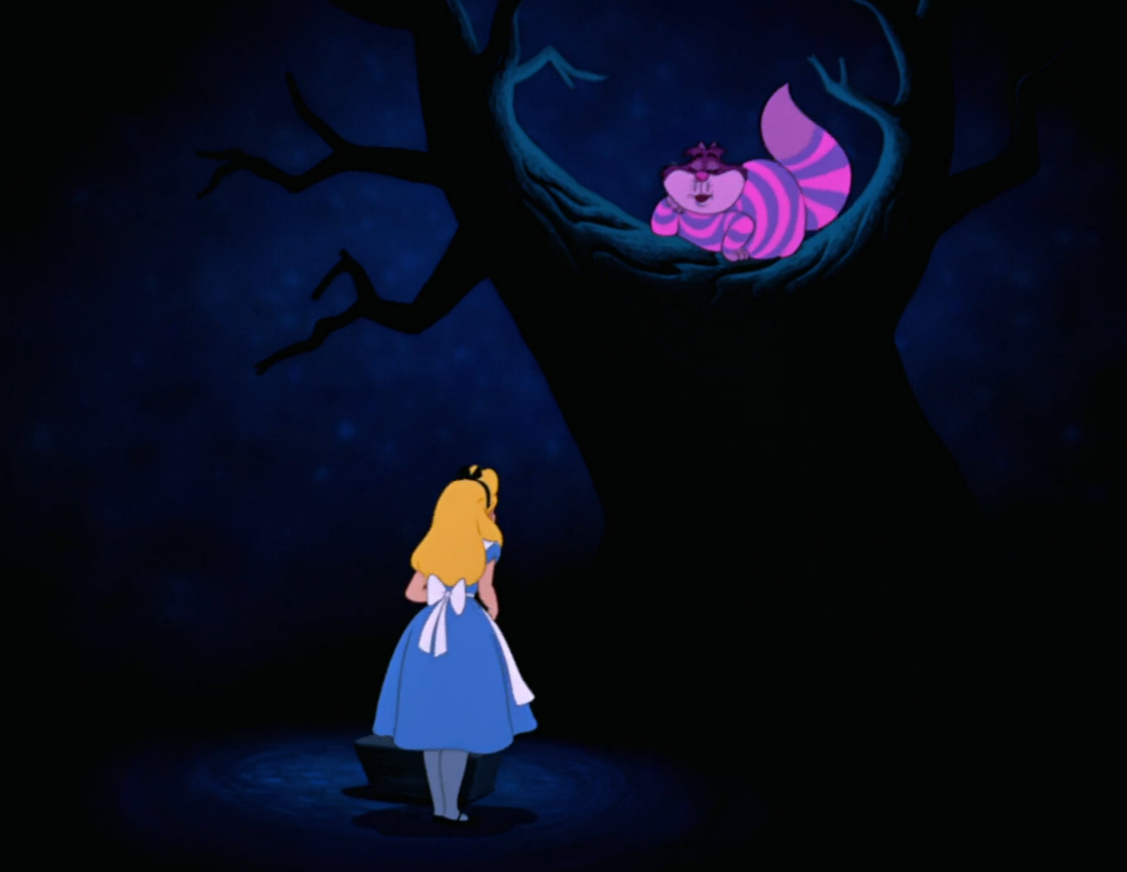 ………………………………………………….
And now for the film's three best songs. All in the Golden Afternoon is one of them. It describes flowers so well, it's perfectly sung and it has such a wonderful, memorable chorus. I love this entire scene a lot and it's very underrated.
The Unbirthday Song is naturally the highlight of the film as the funniest scene in the movie, but the song itself is terrific. It is so well incorporated into the sequence, it has phenomenal explanatory lyrics for this made up holiday and the ending with the fireworks is the standout moment.
But actually the best song in the film is Painting the Roses Red which is one of the most underrated Disney songs of all time and one of my favorites as I love it so much. It is certainly a children's song in its tone, but the lyrics are again fantastic (the movie surely knows how to use songs to advance the plot and build characters) and it is again wonderfully sung. It's just such a hugely fun number with such fun lyrics and a great, easy to sing to, catchy tune.
………………………………………………….
………………………………………………….
The story is adapted in a wonderful way. Some boring characters from the book such as The Duchess are removed and the scene in the woods is added which is a great plot point to add to slow things down. For all these reasons and because it visually is a wonder and because it is very faithful, it is undoubtedly the best adaptation ever of this particular book.
There are some small flaws I have with this film. Sometimes it felt too episodic. There are too many (short) songs here and particularly the pacing is troublesome as it is way too frenetic and fast and most of the film is oddly paced in my opinion. That's a problem many Disney classics share. And it is way too short in runtime as 75 minutes was just not enough. It is so incredibly entertaining that I wanted more of it.
But the score is amazing with March of the Cards in particular being just a fantastic, very fun composition. The voice acting is phenomenal across the board with Kathryn Beaumont, Ed Wynn and Sterling Holloway being the standouts. It has a great attention to detail, it is emotional at times and of course both the humor and the dialogue are some of the best that Disney has ever put out.
………………………………………………….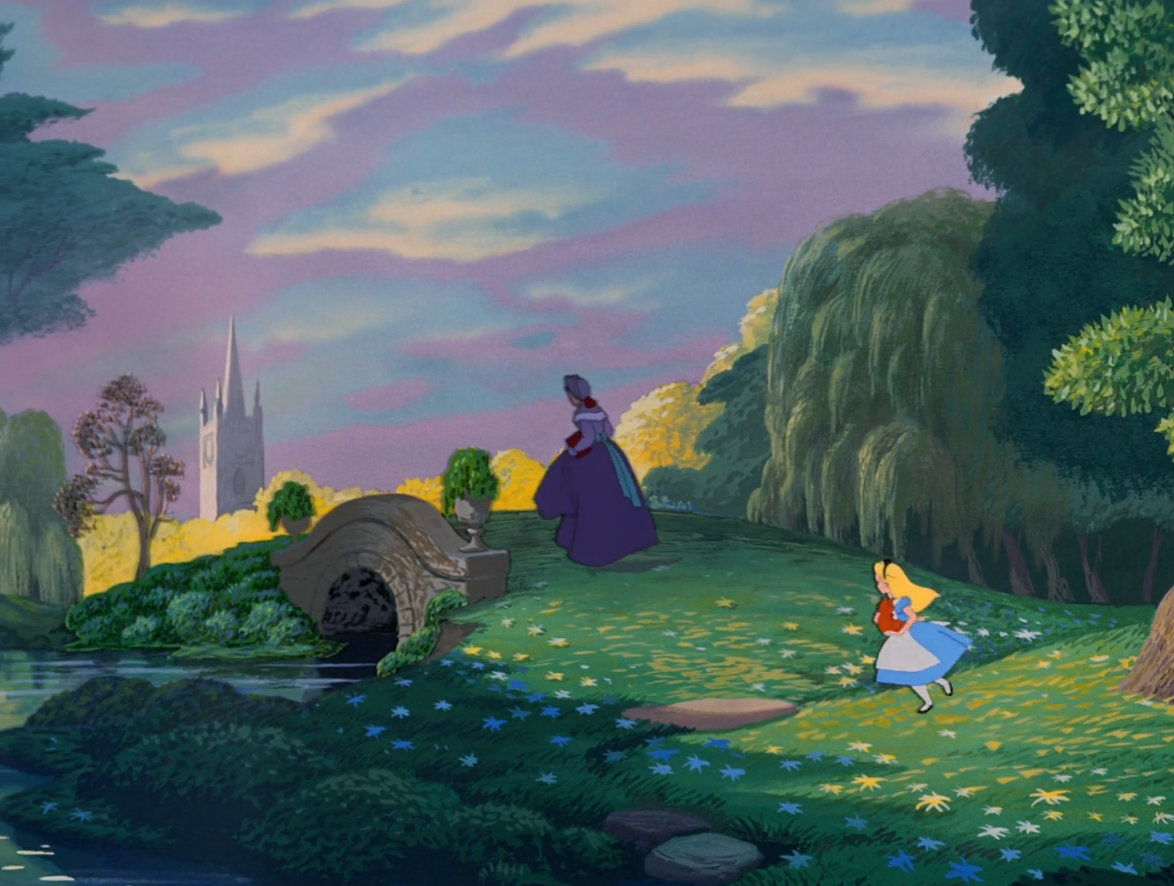 ………………………………………………….
Alice in Wonderland is in the end still a great classic of a film and actually my fifth favorite Disney film. It is immensely underrated and I do not get why more people do not consider it one of Disney's best when it so clearly is. It is different than all Disney films and thus should be appreciated.
With hallucinatory, outstanding and different animation and many simply unforgettable crazy characters such as Mad Hatter, Caterpillar, Cheshire Cat and the Queen of Hearts, Alice in Wonderland is definitely too short and fast paced, but it features amazing world building, superb voice acting as well as some of the best dialogue and humor ever to come from Disney along with a couple of wonderful songs. It is a weird, crazy and unforgettable journey and thus the ultimate adaptation of this famous book and a shamefully underappreciated movie which is one of the greatest Disney animated films of all time.
My Rating – 4.5