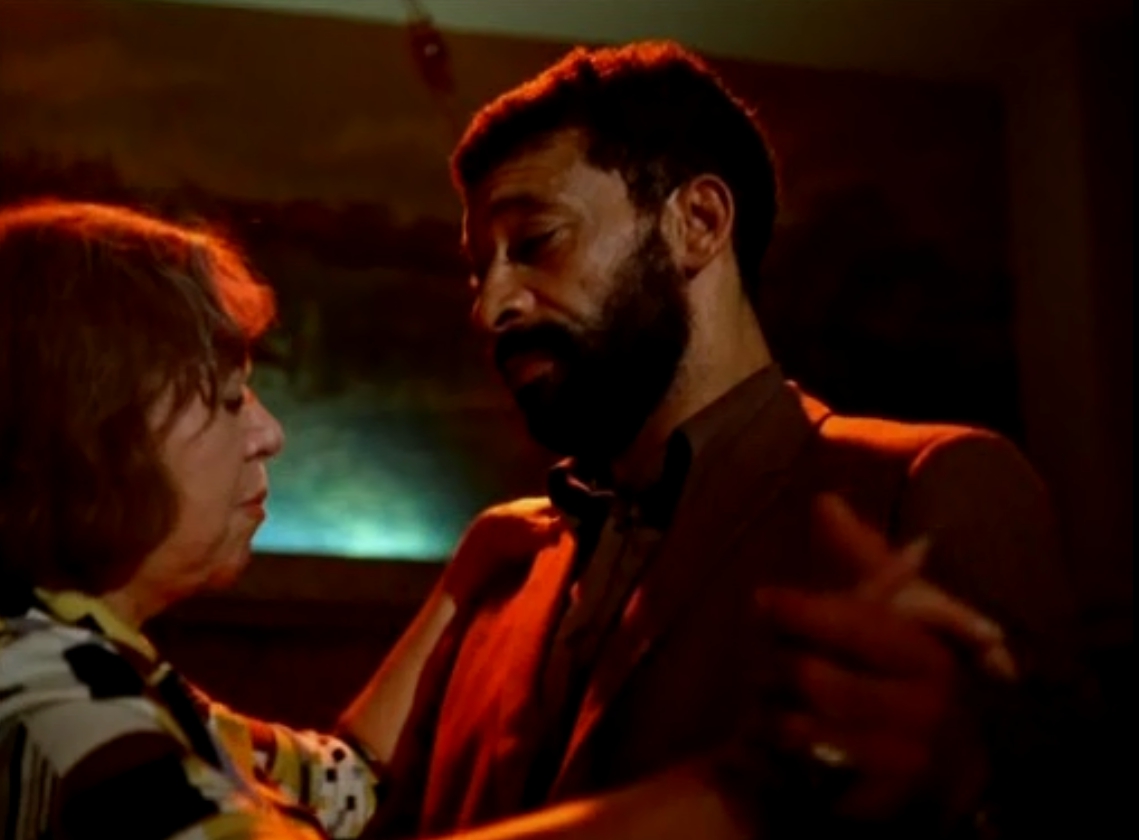 ………………………………………………….
Ali: Fear Eats the Soul Movie Review
Ali: Fear Eats the Soul is a 1974 German film directed by Rainer Werner Fassbinder and starring Brigitte Mira and El Hedi ben Salem. It is one of the finest movies from German cinema.
………………………………………………….
"But when we're together,
we must be nice to each other.
Otherwise, life's not worth living"
………………………………………………….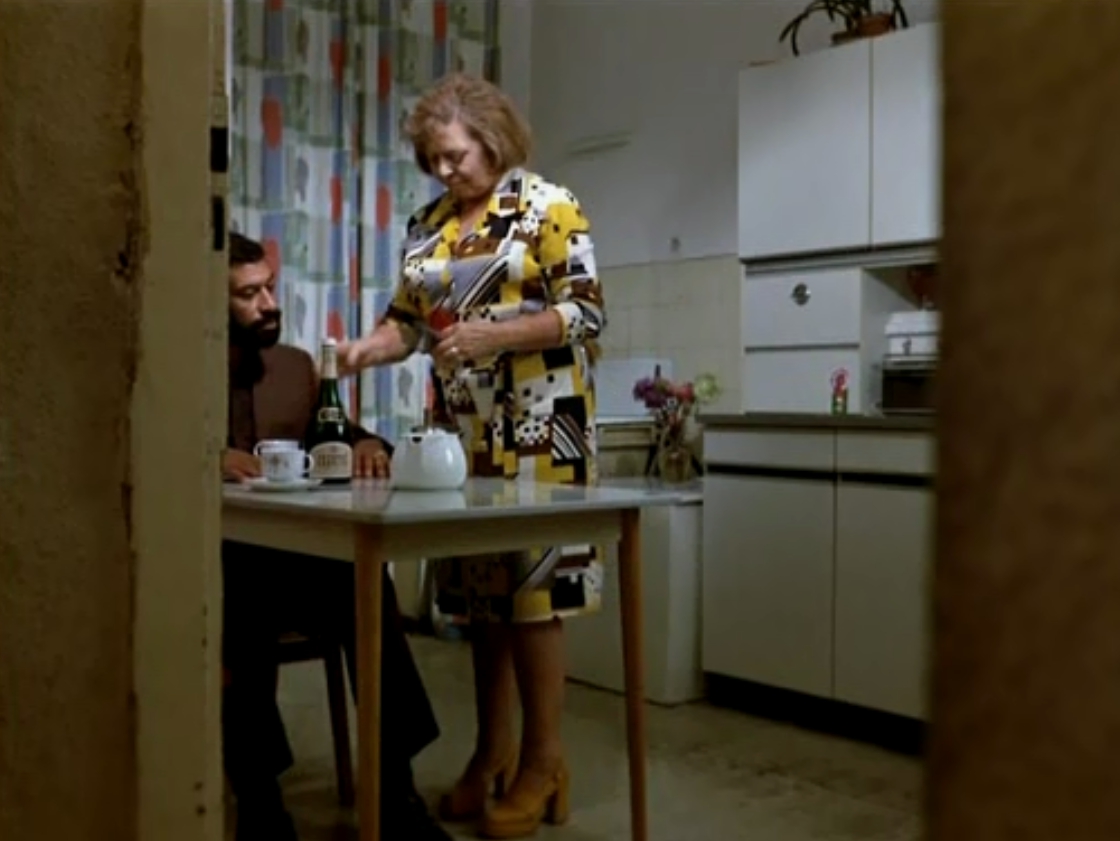 ………………………………………………….
Yes, this film is absolutely great and one of the best films I've seen recently. I adored it. The relationship that develops between an elderly German woman and a much younger Moroccan migrant is so incredibly moving to witness while also being surprisingly grounded in reality. The film's subject matter of racism and xenophobia along with forbidden love makes it a timeless work which is going to be relevant as long as there is prejudice in this world.
It starts somewhat out of the blue, but I loved how they met and how the relationship established and grew was subtle and so well executed with only the marriage seeming somewhat abrupt and unrealistic. As I said, the film is realistic for showing us that love knows no boundaries but still portraying such a relationship as it would be in real life – very difficult and seemingly insurmountable as the two are much too different.
And certainly he starts cheating on her and surprisingly she accepts it as she's well aware of her age. That conversation and that dance and the whole final scene is beyond beautiful to witness. I thought it was a perfect happy ending which still wasn't as happy as to be unrealistic.
………………………………………………….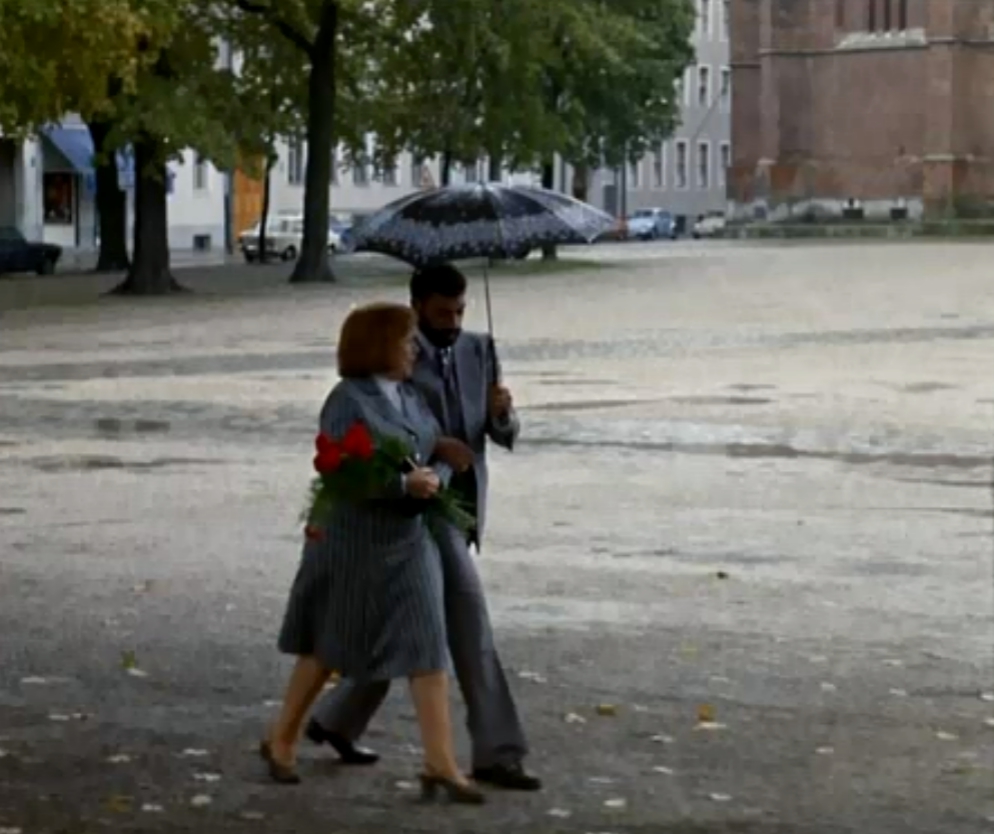 ………………………………………………….
The two are wonderful. He is very likable and she is one of the most wonderful and sympathetic female protagonists ever in a film. Yes, you just have to love Emmi Kurowski. And that stems for the most part from Brigitte Mira's absolutely amazing performance. She carries the entire film on her shoulders and she delivered one of the best ever female performances in a film. El Hedi ben Salem is good, but much inferior in comparison to her.
Ali: Fear Eats the Soul is a drama, but a beautiful romance above all with quite a lot of romantic scenes. Sometimes I wish the two were closer and the film was more sensual, but I guess the lack of that was to be expected given the age gap. As for its dramatic aspects such as the prejudice, I really liked it but with some reservations.
To me the film excelled at portraying how hateful and prejudiced people can be and how they are good to you only when they use you. The most intelligent part of this script is the portrayal of her neighbors as the most hateful. The film showcases how out of jealousy and unhappy life stems the biggest hatred of them all which is definitely true and well realized here. But the problem is that sometimes the film wanted too much to portray each and every man or woman in her surroundings reacting to her relationship and eventual marriage. That led to a couple of very forced scenes in terms of their execution.
………………………………………………….
………………………………………………….
The movie is so well directed by Rainer Werner Fassbinder and no matter how problematic he was in his personal life, he was a great director. He is such a great director that I know I want to check out some of his other films as well. I loved this film and it is one of Germany's best movies ever.
Ali: Fear Eats the Soul features such a great direction from Fassbinder and such a fantastic performance from Brigitte Mira who here gave one of the finest female performances ever in a film and created one of the most wonderful protagonists in the process. The film is sweet and touching but also very realistic in its third act and it explores hatred and prejudice really well and is timeless in its subject matter. It is one of the best films from the seventies and one of the biggest classics to come from Germany.
My Rating – 4.5
………………………………………………….