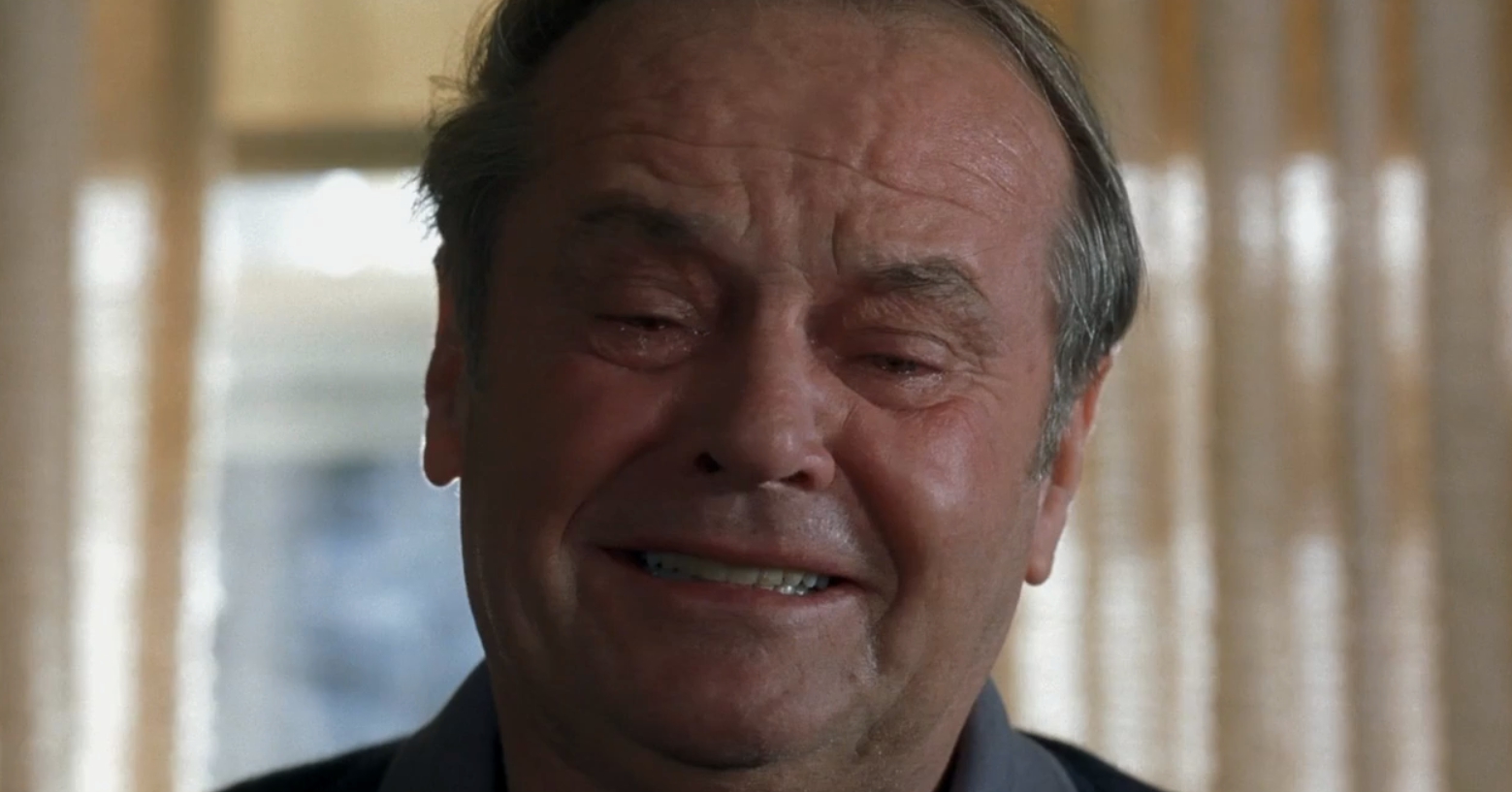 ……………………………………………………….
About Schmidt Movie Review
About Schmidt is a 2002 comedy drama film directed by Alexander Payne and starring Jack Nicholson and Kathy Bates. It is such a good, stupendous dramedy.
……………………………………………………….
"You've got to appreciate what you have while you still have it"
……………………………………………………….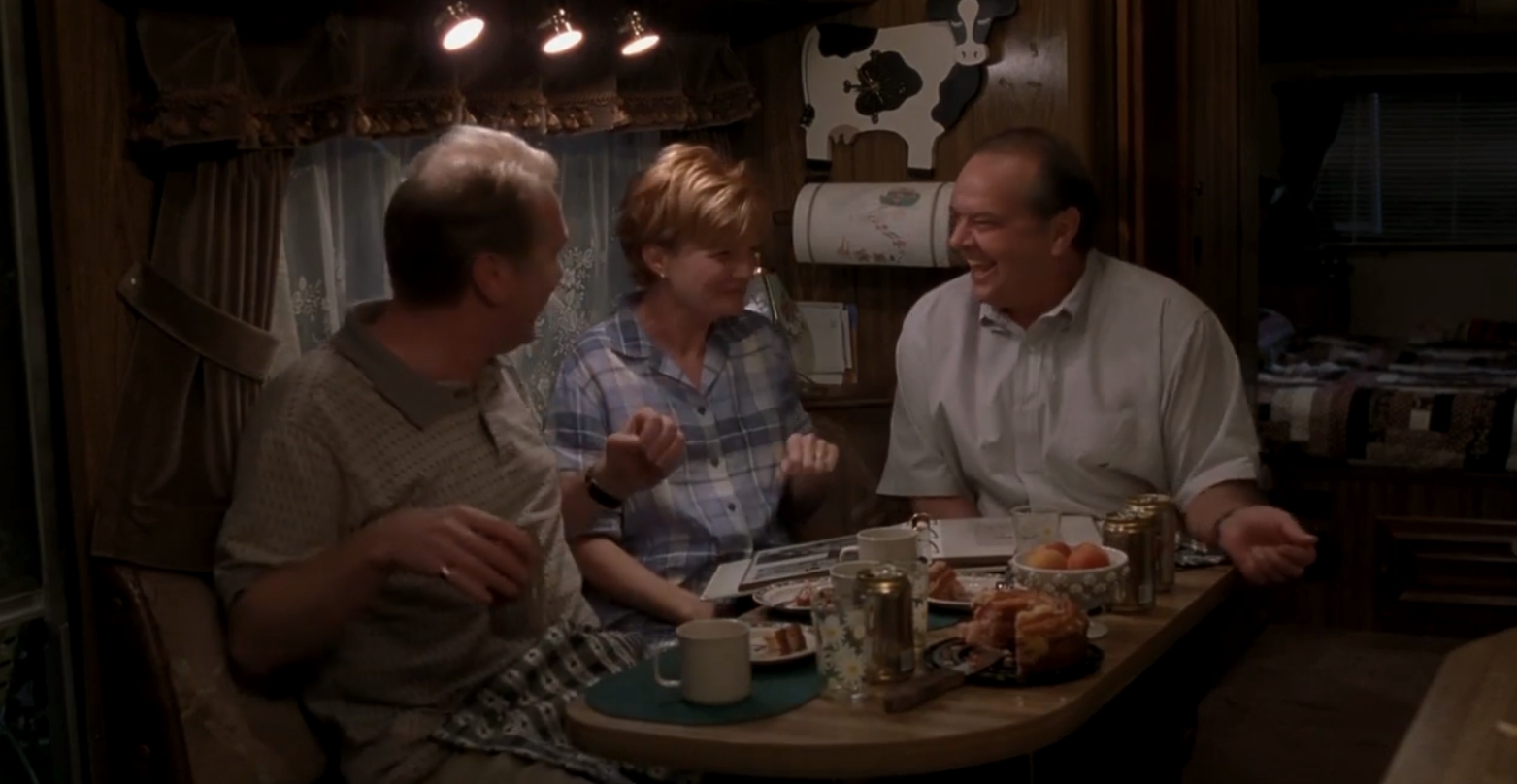 ……………………………………………………….
This film surprised me with its quality. Yes, the first half is a bit conventional and it featured too much narration. The narration is fine and well done here, but I dislike that style as a whole personally. But it was still pretty good with some great scenes. But the second half is where the movie becomes great whereas it was just good previously. It is a great character study, but also very funny, highly emotional and with a couple of powerful scenes. The ending alone is just beautiful to witness.
I loved the characters here, so colorful. Warren is such a likable character and it was great to finally see Jack playing a sympathetic character for once. He is the heart and soul of this movie. But Jeannie is also good and I liked their relationship and of course Roberta is hilarious and quite unforgettable.
……………………………………………………….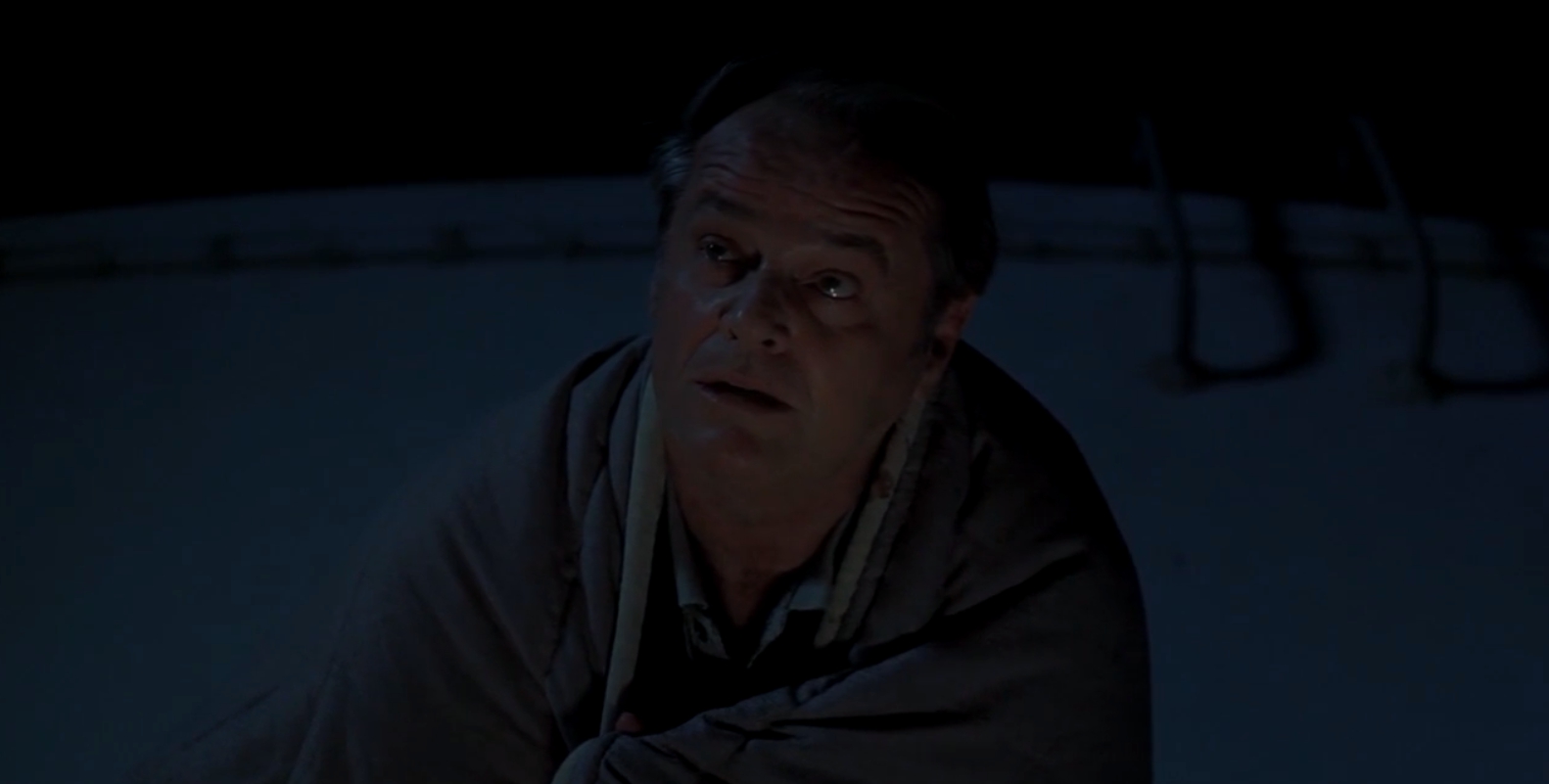 ……………………………………………………….
The acting is top-notch. Unfortunately June Squibb didn't get much to do here, but Hope Davis is pretty good and of course Kathy Bates is so strong in her crazy and hilarious role. But this is Jack Nicholson's vehicle and he absolutely shines in this movie, delivering quite possibly the best performance of his career. He plays a different character than usual, he is understated, the facial expressions that he gives are comedy gold and he sold those emotional sequences majestically.
About Schmidt is a dramedy and it is one of the rare instances of it that you cannot really pinpoint its stronger emphasis as it is comedic and dramatic in just the right amount. Kathy Bates made me laugh out loud, but Jack's facial expressions are genius and the movie was the funniest in those more subtle and realistic moments.
It is still a strong, relatable, realistic and emotional drama and I loved all of its aspects from the protagonist's relationship with his daughter to the death of his wife to him helping an African kid. All of those themes were beautifully examined and powerful, culminating in a truly wonderful ending.
……………………………………………………….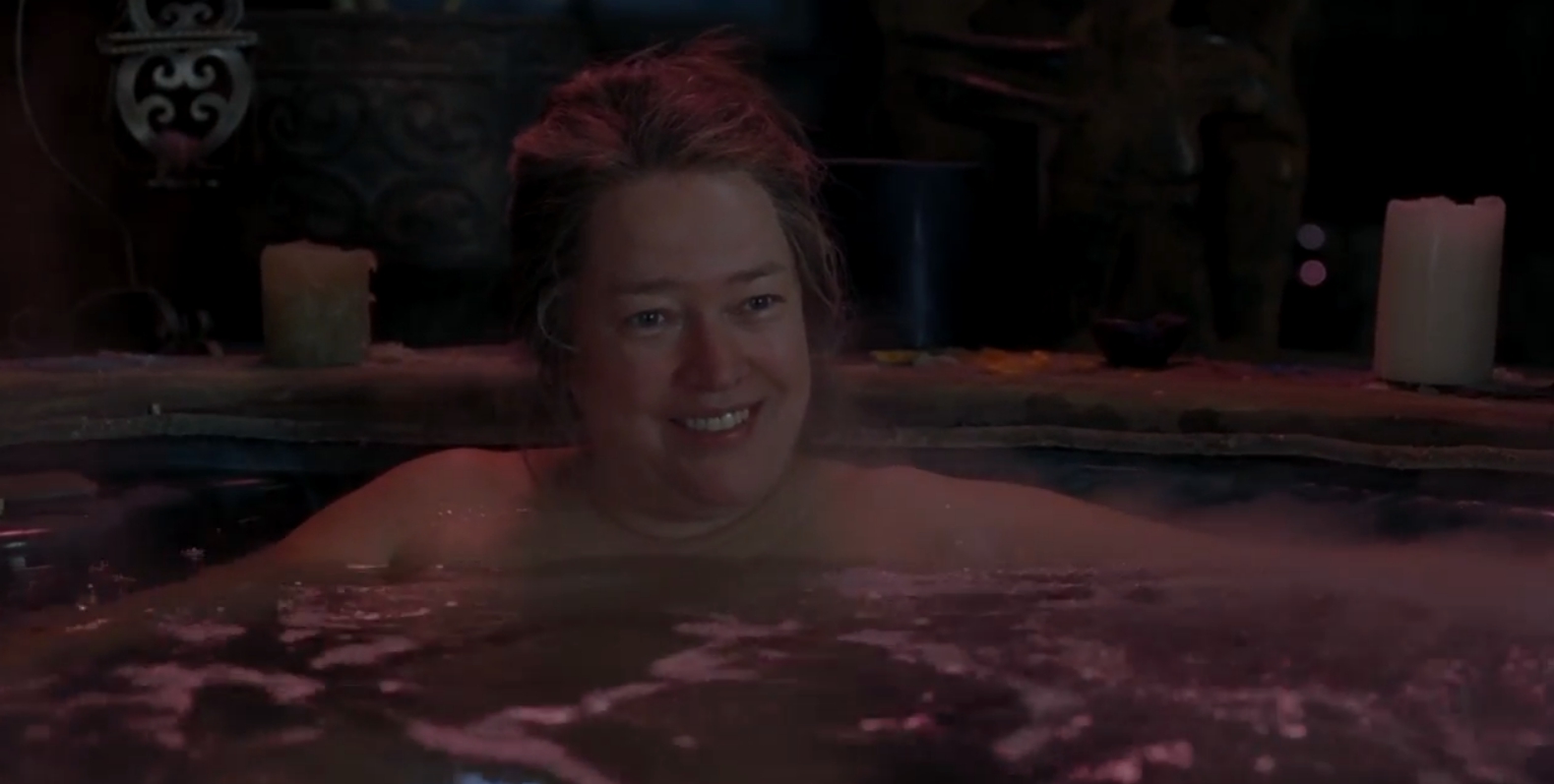 ……………………………………………………….
About Schmidt is quite well edited and paced as it is never dull. The story was always interesting despite the first act not being the greatest. I absolutely adored its series of vignettes in its road trip, quite charming and quirky, especially the scene in the trailer. The film sometimes shifted in its tone abruptly, but it was for the most part quite polished in its shifts from drama to comedy and vice versa. The movie is weird, but mostly pleasantly so. The humor is outstanding and rarely have I seen a film that is both truly funny and truly heartwarming and dramatic. Another one of the highlights most certainly has to be that meteor scene which was just gorgeous and simply indescribable. To me About Schmidt succeeds as a series of vignettes much more so than a polished movie as a whole, but most of those scenes are so great that it is worth taking this crazy trip. I continue to have love-hate relationship with Alexander Payne, but I am happy to say that this is the only film I liked from him after 'Nebraska'.
About Schmidt has a somewhat inferior first half and sometimes the tonal shifts aren't the most skillful, but this is mostly a great film which is equally funny and heartwarming with some scenes that are absolutely hilarious and some that are emotional and simply beautiful. The characters are colorful, the script is very strong, it deals with a lot of important issues, it succeeds as a series of crazy vignettes and it features possibly the finest performance in Jack Nicholson's career.
My Rating – 4.5
……………………………………………………….