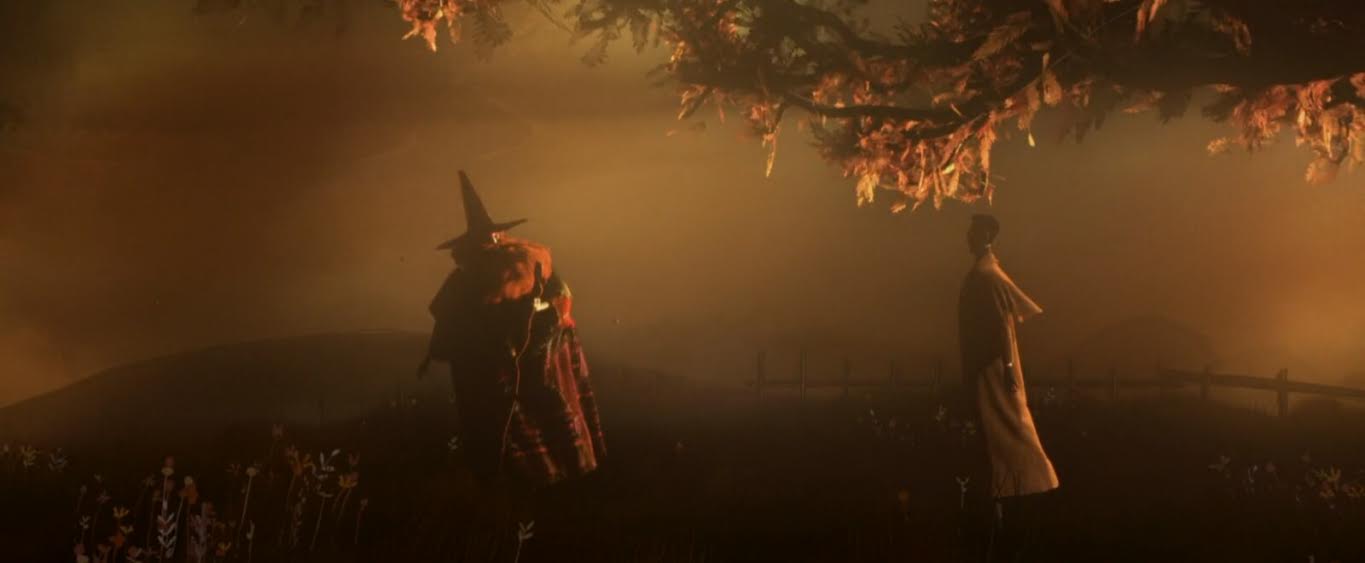 ……………………………………………………………………
A Monster Calls Movie Review
A Monster Calls is a 2016 fantasy drama film directed by J. A. Bayona and starring Lewis MacDougall, Felicity Jones and Sigourney Weaver. It is one of the year's best films.
……………………………………………………………………
"Because humans are complicated beasts.
You believe comforting lies, while knowing full well the painful truth that makes those lies necessary.
In the end, Conor, it is not important what you think.
It is only important what you do"
……………………………………………………………………
……………………………………………………………………
It follows Conor, a child whose mother is terminally ill. One night, he is visited by a giant monster who begins to tell him stories that serve as life lessons and help him cope with his pain. This film surprised me because it started off in a regular manner, but ended up being very original and smart. It is one of the most sophisticated films of its type I've seen recently.
It deals with a subject matter of cancer which is overdone by now, but finds a new way to approach it like all the best films do. It shows us how it is okay to accept death of your loved ones and even wish it to come sooner in order to stop the pain. That emotion makes us human and it shows that none of us is perfect and we are all complex beings. I loved that statement and it was so clever and thought-provoking.
……………………………………………………………………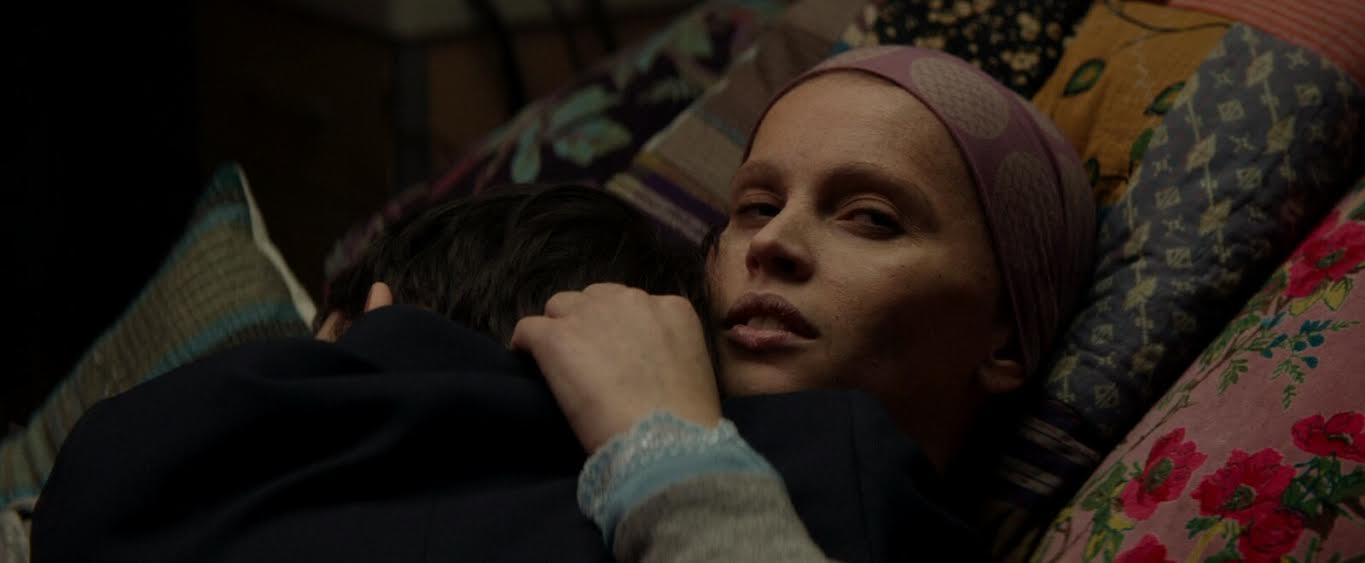 ……………………………………………………………………
Rarely have I seen a more emotionally raw and dark film. That is why this film is certainly not for children and even not for teenagers. It is adult and mature and intended only for that audience in my opinion. It is actually so dark that it was overwhelming at times, but it was mostly pleasantly serious and in the end emotionally rewarding, even if it can leave you in a depressed state afterwards.
I really liked the characters. Conor was great and such a realistic and complex kid. His mother is sweet and I really liked his strict grandmother too. And even the father had his moments. All of the performances are excellent with the exception of Sigourney Weaver whose accent is just so bad and it took me out of the movie whenever she talked. But Felicity Jones is terrific in an underrated performances and Lewis MacDougall is absolutely fantastic! Wow, I don't know where Hollywood suddenly manages to find all these incredibly talented child actors, but his performance is once again (after Jacob Tremblay in 'Room') one of the best male performances of the year. So strong, so believable and so emotional. He was great in an extremely difficult role which is so commendable.
……………………………………………………………………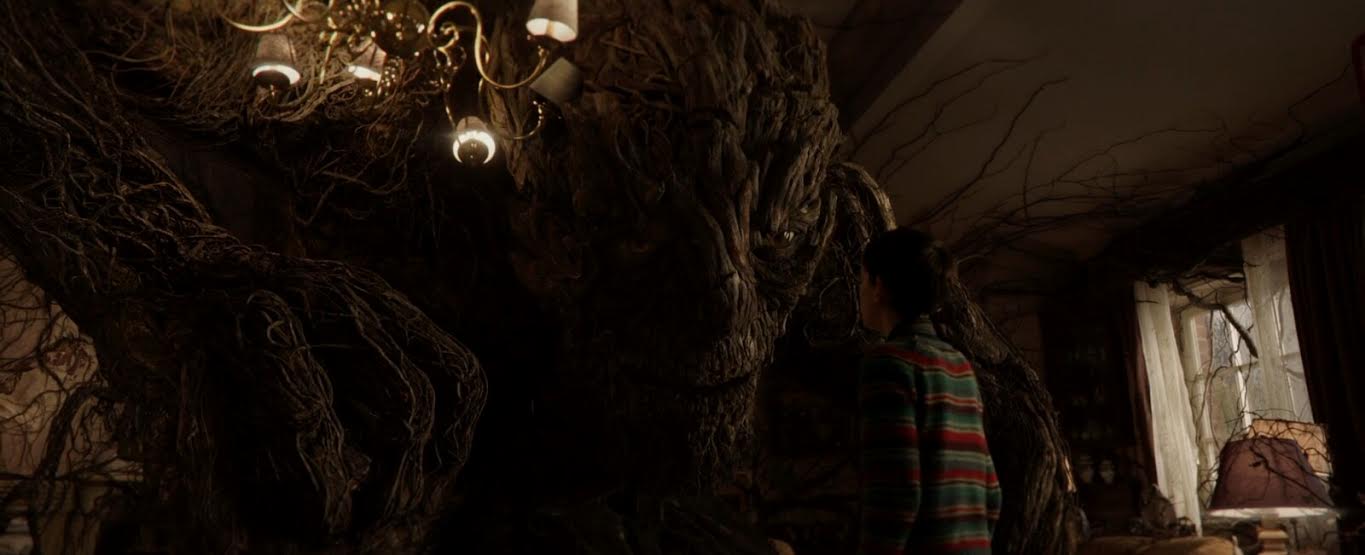 ……………………………………………………………………
A Monster Calls was obviously based on a book and sometimes it was too evident and at first I thought it didn't translate well into the big screen with those three stories, but I changed my mind after witnessing those story sequences. The visuals there are absolutely amazing owing to some artistic and wonderfully moody animation. And they all served their purpose and actually were very well incorporated into the overall picture leading to one of the best adapted films of the year.
The editing is excellent and the direction from Bayona is expectedly great. I loved its cinematography as well, some shots were terrific. Even though I loved the dark visuals overall, I found the design of the creature to be overly bland and familiar. I just didn't like it, though Liam Neeson naturally did a great job voicing the character.
……………………………………………………………………
……………………………………………………………………
So the film sounds great and it looks really good, but it also has a great script, characters and acting and it is uncommonly clever for this type of movie. But it also possesses a big heart and truly its last sequence is emotionally powerful and just heartbreaking to witness. I loved it so much. This is clearly a drama instead of fantasy. It has fantasy elements, but they are obviously not real and that was a very interesting development. I found the film's realism commendable and its dialogue is also surprisingly strong and again very down to earth. I would even call the movie artistic in its storybook sequences which felt inspired even. It is a film that has it all and I am so sad that it was such a huge commercial failure and even the critics didn't appreciate it as much as it deserved, not to mention that it didn't garner a single Oscar nomination which is just a travesty.
A Monster Calls features a very bland creature design and a pretty bad British accent from Sigourney Weaver, but Felicity Jones was great and Lewis MacDougall gave one of the year's best performances as he was so great in a very difficult role. The story is intriguing, the tone is admirably dark and although it is difficult to watch and depressing, it is ultimately emotionally rewarding and it has such a great message and is overall stupendously sophisticated. It is one of the year's finest and most underrated films.
My Rating – 4.5
……………………………………………………………………