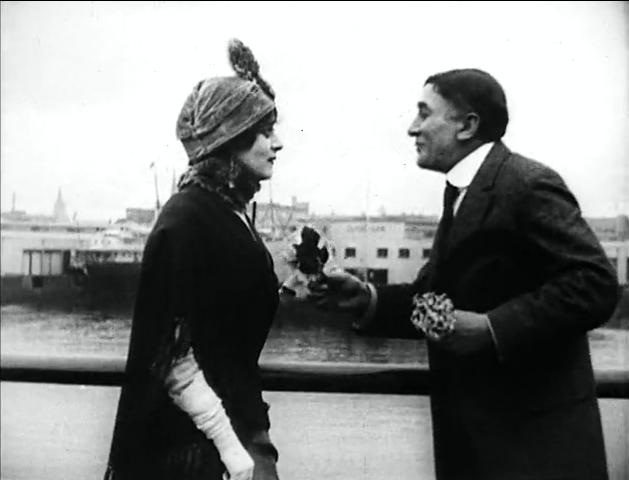 ……………………………………………………
A Fool There Was Movie Review
A Fool There Was is a 1915 silent drama film starring Theda Bara. It is such an entertaining, weird movie.
…………………………………………………….
"Kiss my, My fool!"
…………………………………………………….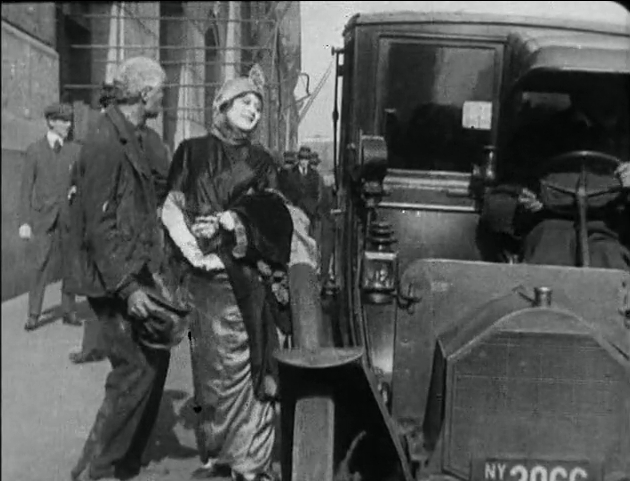 …………………………………………………….
Theda Bara here plays a vamp character. She is a woman who seduces an old rich married man and destroys his life entirely. I have to say that I liked this story. I do get how today's audiences wouldn't like it as it is overly melodramatic and certainly sexist toward both sexes (women are sexual predators and men are weakly minded prey). But I watch it in context and to me it was pleasantly weird and even funny at times in its over-the-top overtones. I also think personally that they portrayed just one type of man and woman and certainly the movie doesn't state that's how all men and women are.
I would have liked to have seen more from the other characters such as his family, but the two leads are very good. She is particularly great and probably the most evil woman in all of silent film. Edward Jose is solid, but of course Theda Bara steals the show as this incredibly devilish and almost cartoony character who is a lot of fun. She definitely is overly theatrical, but it entirely suits this role which is why I think she is magnificent here and it is such a shame that most of her movies are now lost. Watching her in this movie, you can clearly see a star as she truly was around 1915.
…………………………………………………….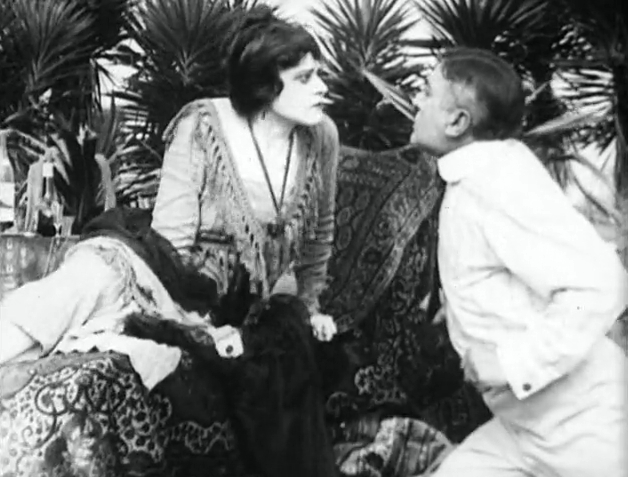 …………………………………………………….
A Fool There Was is a hugely entertaining movie which flew by how fun it was to me. Of course I loved the dialogue and that famous line "Kiss me, my fool!" proved to be so influential and is certainly a major highlight here. But of the scenes, the ship sequence is just the best, I loved it so much. Watching Theda Bara's character seduce Jose's character by pretending that she dropped something and then lifting her skirt… well that was hilarious and definitely one of the most memorable scenes in all of silent film.
It does have its flaws and I sadly changed my mind regarding the rating. I wanted to give it a 4.5, but then I lowered the rating to 4 because when I thoroughly thought about it, there are certainly too many issues to be had with this film besides that sexist aspect which I did not mind at all.
One is that is it, as I said before, shamelessly melodramatic and sometimes a bit too over-the-top. But the biggest problem lies in the running time and pacing. Sixty seven minutes was just way too short for this particular story and the film is paced very badly. It is so fast that it is ultimately rushed. It was ridiculous seeing the scenes just fly by one by one.
…………………………………………………….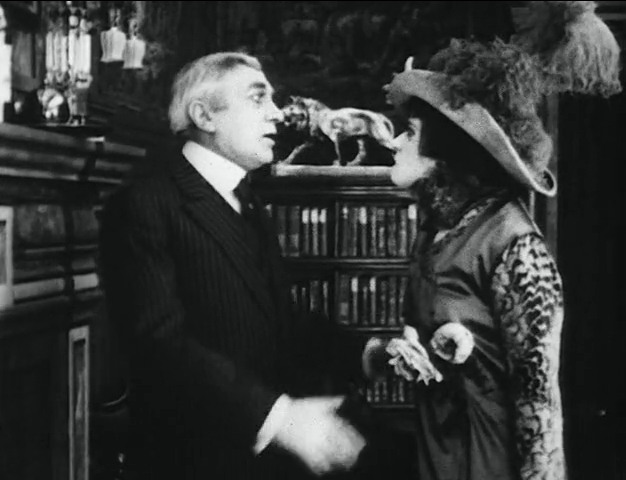 …………………………………………………….
But I still really enjoyed A Fool There Was mainly because I finally saw Theda Bara and wasn't disappointed as she really was a star. I think the film is well acted and directed, but also well shot and both the dialogue and the script are quite good here. But its weird tone and its strong villain are what makes it unique and quite unforgettable.
Featuring unforgettable Theda Bara in such a deliciously devilish role,  A Fool There Was is a lot of fun as this weird and over-the-top movie. It can definitely be too theatrical and the pacing is awfully fast, but it is well acted and directed with such an entertaining story, memorable dialogue and many very interesting and fun scenes.
My Rating – 4
…………………………………………………….