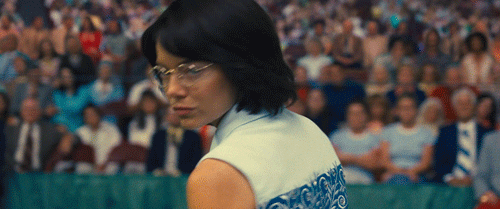 …………………………………………………
Battle of the Sexes Movie Review
Battle of the Sexes is a 2017 biopic starring Emma Stone and Steve Carell. It is a pretty good, engaging and very well acted biopic.
………………………………………………….
"I'm the ladies number one. I'm the champ. Why would I lose?
Because dinosaurs can't play tennis"
………………………………………………….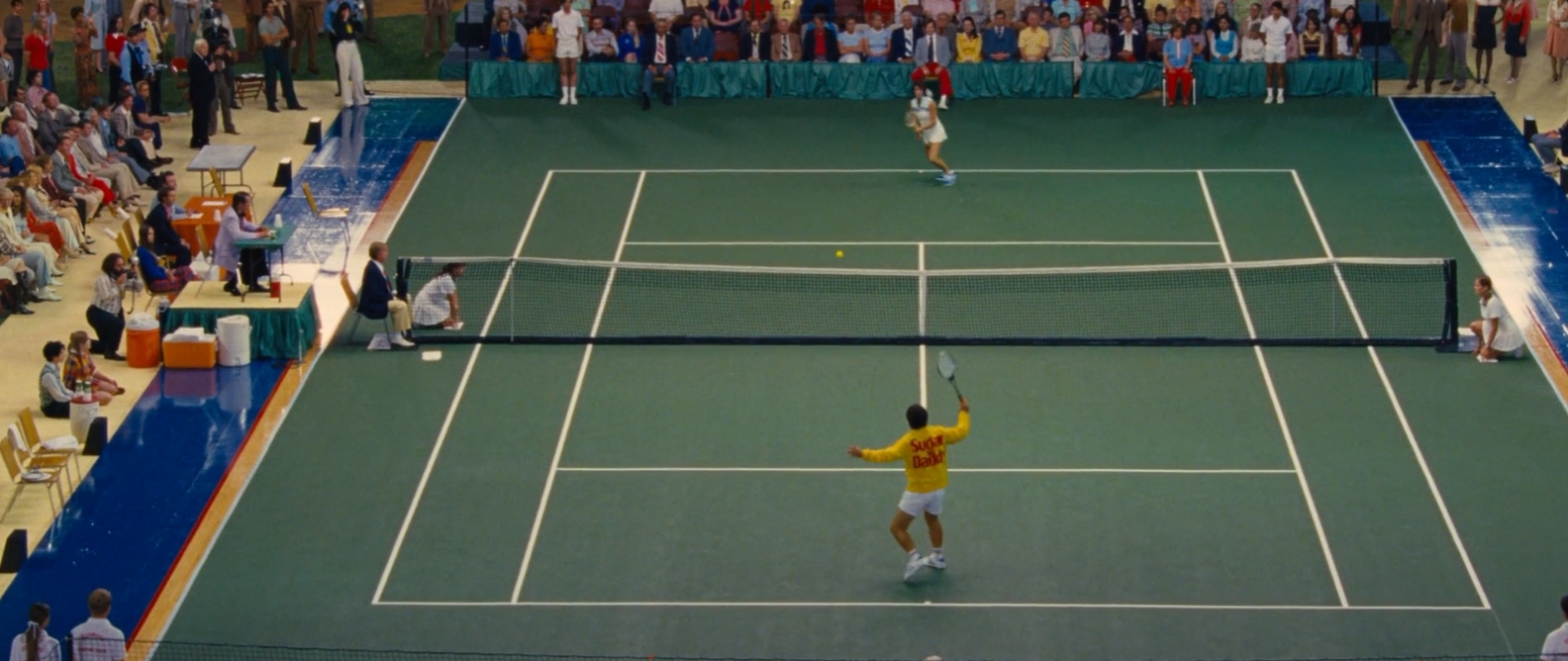 ………………………………………………….
It is about the titular historical event which was a televised tennis match between Billie Jean King and Bobby Riggs. The film not only traces that match, but it also depicts the beginning of the women's tennis movement and lives and personal problems of both Bobby and Billie. And I liked that as the film could have easily just focused on her, but the focus on him is nice and I liked how they humanized him. Although his story remains much less interesting than hers.
It was interesting seeing the lesbian romance in it is well. The movie is about feminism in professional sports but also about secret gay lives during the seventies. It explores that really well and subtly. I found the match overly excessive at length which was to be expected and of course the film is somewhat too traditional and straightforward, but still very subtle in its messages and not at all too preachy which I respected.
Let's talk about the actors. Andrea Riseborough as Marylin actually did a really good job. Understated and memorable. She is very likable in her role. Steve Carell was typecast, but he still delivered a solid performance. But of course this is Emma Stone's film to shine and she stole the show entirely.
It is interesting how she got all the awards for 'La La Land' the previous year when in actuality this is her better performance and probably her career best work. She is very subtle, nuanced and believable in a difficult to pull off role and of course it helped that the make-up apartment transformed her so successfully.
………………………………………………….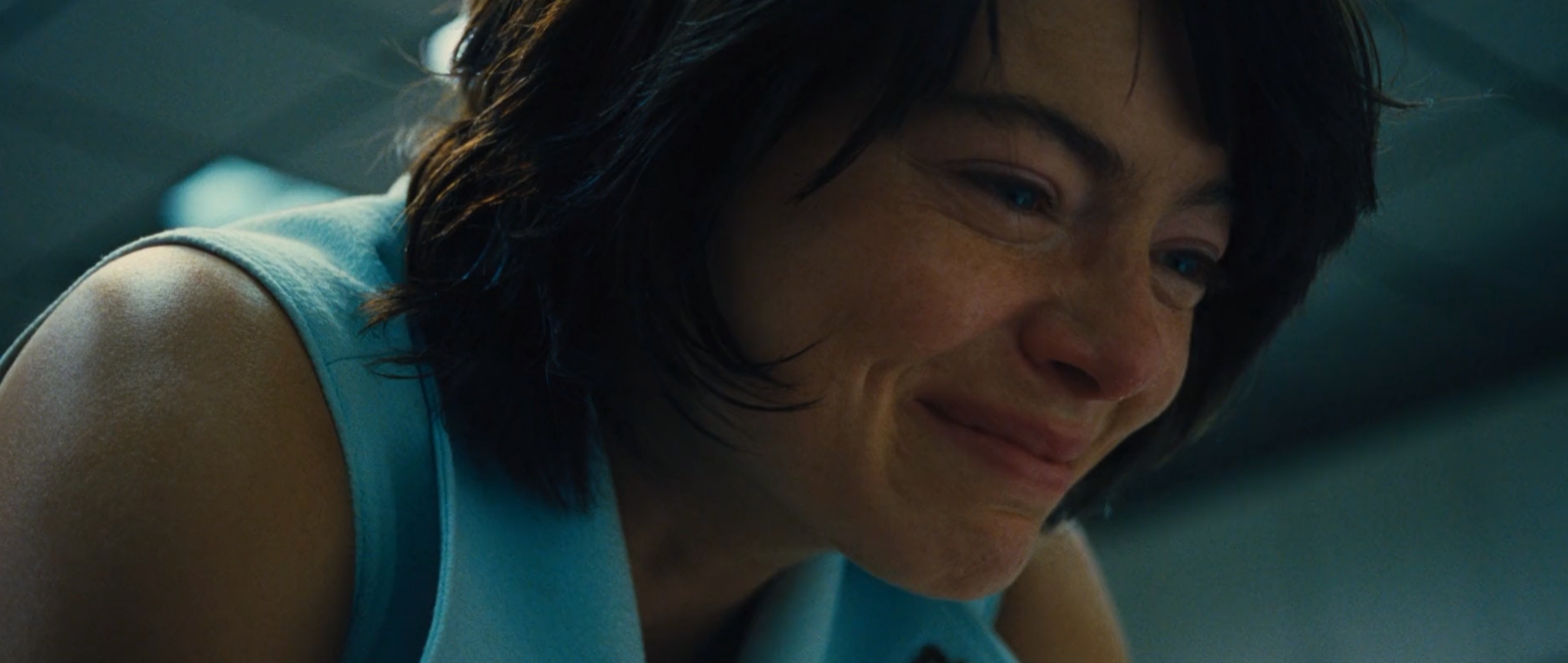 ………………………………………………….
Battle of the Sexes is way too long and sometimes not as interesting to watch. It was overly extended and not all that well paced or directed. The strong performances carry this movie along with a very interesting real life story and strong dialogue. The movie thus succeeds as a biopic as it definitely acquainted me with a previously unknown event and important movement.
Battle of the Sexes is overlong and too straightforward, but it is propelled by a very interesting real life story, great dialogue and a thankfully more subtle approach in storytelling and thematically. Emma Stone definitely stole the show here with a powerhouse, career-best performance in a very difficult role.
My Rating – 3.5