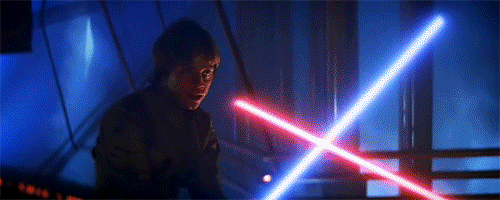 …………………………………………………
Star Wars: Episode V – The Empire Strikes Back Movie Review
Star Wars: Episode V – The Empire Strikes Back is a 1980 science fiction fantasy film which is the second installment in this saga and easily the very best.
………………………………………………….
"No. Try not.
Do… or do not.
There is no try"
………………………………………………….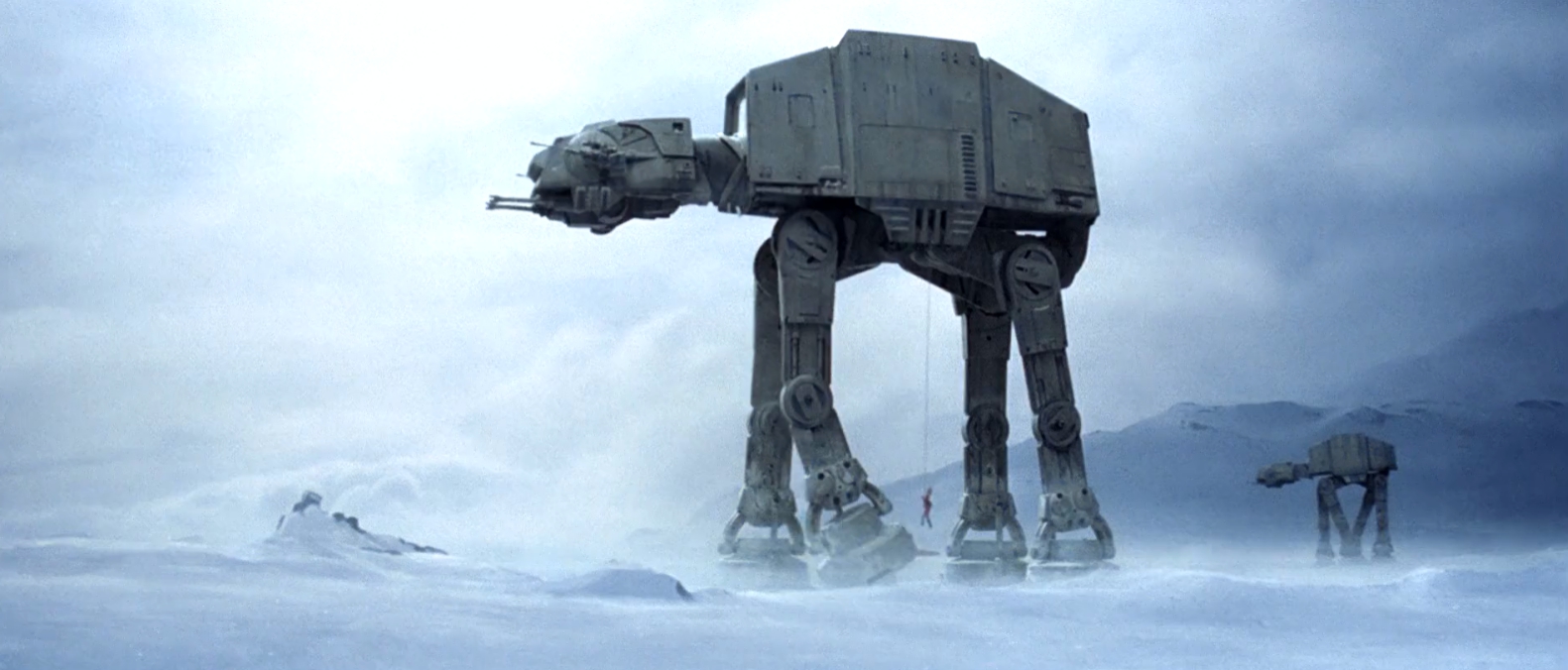 ………………………………………………….
This is the pinnacle of all Star Wars. The only SW film which is truly great, at least in my opinion. Let's first talk about the story. Certainly the film started off on a wrong foot as it was very much 'A New Hope' once again, but then it pretty quickly changed tone and went into a completely different territory.
It became much more mature, sophisticated and infinitely more involving in its second and third act. It also became a much better crafted, much more engaging adventure with some incredible high-spirited sequences such as the asteroid chase scene which is the finest action scene here. Lando is solid but not too memorable and Boba Fett is entirely forgettable and overrated, but the part with Han and Leia is still excellent and very well done.
But of course the highlight is Luke's storyline. It is the greatest Jedi storyline so far and the one which is emotional and also stupendously well told with great dialogue. I loved that swamp planet and it was a perfect location for Luke's training. And of course the fight with Vader is unforgettable, the twist remains great to this day and the ending is an excellent tease for the sequel. The film is very much a second, middle chapter and although some may have a problem with it, I really liked that it did not have a proper beginning and ending. It truly is the ultimate middle chapter in a trilogy.
………………………………………………….
………………………………………………….
Let's talk about the characters. Most still remain problematic to me and overrated, but the character development is admittedly very good so it renders their likability unimportant. Luke Skywalker is much more memorable this time around, but I have a big problem with Mark Hamill's performance here which required emotive acting and he just did not deliver as he has never been a great actor.
Harrison Ford and Carrie Fisher are terrific and surely Leia and Han Solo's relationship is typical, but really well done nonetheless. They have great chemistry and dynamic together and they are certainly the best characters here. Well, the best after Darth Vader of course who is even more menacing this time around and his every scene is atmospheric and quite memorable.
Lando Calrissian was again not needed, but he is still a solid addition and I liked his friendship with Han. Boba Fett is such an overrated character who is underutilized and underdeveloped. He gets such a short screen time that I do not get why he is so beloved. And I am constantly annoyed with Chewbacca who only yelps and cries and never does anything else. He remains a stupid, pointless animal with a bad design and there's nothing more to him.
………………………………………………….
………………………………………………….
The robots are much better. They are still added for children, but they work because the interactions between C3PO and R2-D2 are so strong and some are even priceless. A couple of their lines were so funny and they share such an endearing, funny relationship.
Of course Yoda is one of the standouts. The puppetry and voice acting from Frank Oz truly is magnificent here as Yoda looks very much alive and real. I love his way of speaking backwards and he truly is one of the most spiritual and mystical aspects in the entire franchise. Such a memorable, fascinating creation.
The Empire Strikes Back once again features that iconic score from the previous film and again it has amazing, breathtaking special effects. Not only the puppets are great, but the cities, the planets and especially the ships look so real and they have not aged a single day from its release. This was surely a big-budgeted affair and it paid off as it has a timeless look to it.
………………………………………………….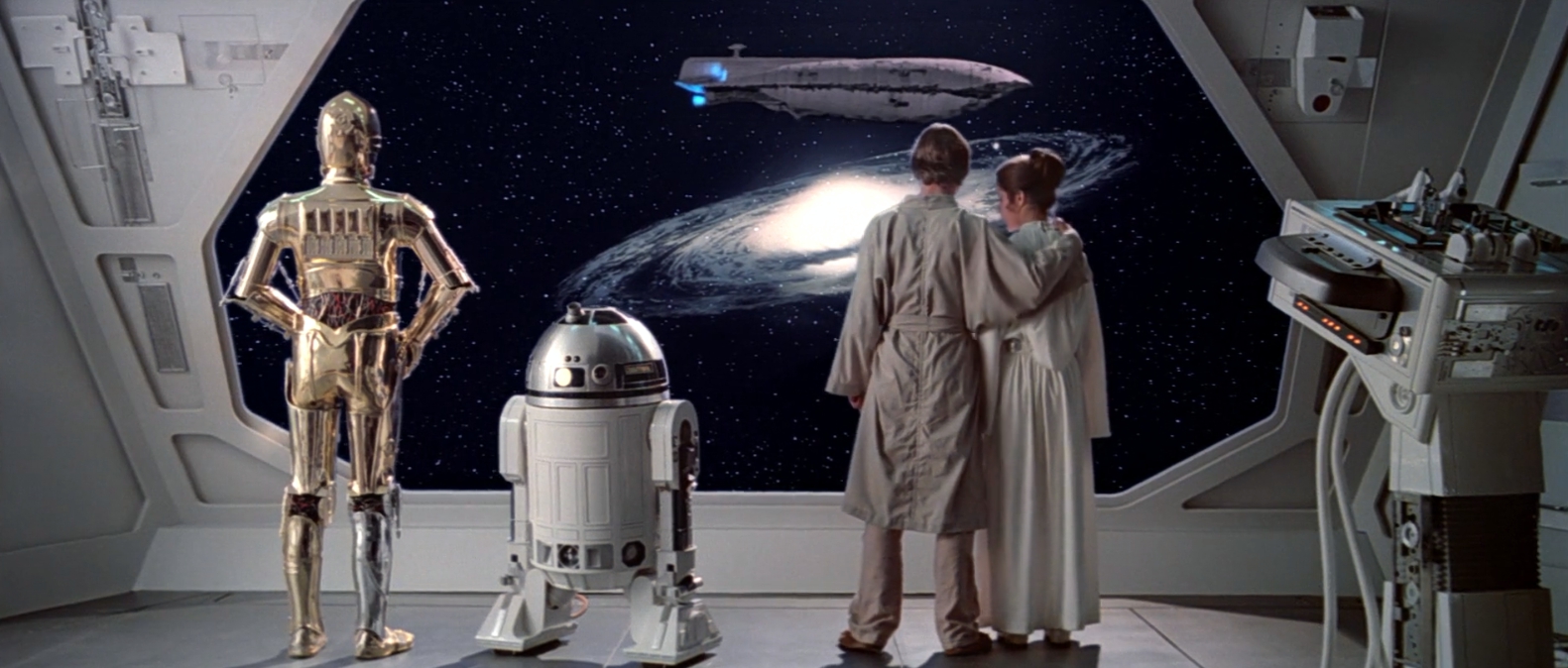 ………………………………………………….
It runs for the perfect amount of runtime at two hours and only the first act is somewhat less involving, but the rest is spectacular entertainment. It is very well edited, acted, directed and above all featuring better themes and dialogue than the previous film. It is much better than the original in almost every way and much more entertaining and sophisticated.
The Empire Strikes Back has a somewhat less involving first act, but the rest is phenomenal entertainment. The film is much better than the original thanks to a more engaging, mature, darker and ultimately better approach at storytelling and thanks to the addition of Yoda who is a fantastic character. The score and special effects are once again brilliant, the action is much better executed and less overwhelming this time around and the dialogue and characterization are strong. The film is a perfect middle chapter in a trilogy with no apparent beginning or ending and I loved that structure. It is one of the best sequels of all time and undoubtedly the pinnacle of the Star Wars franchise.
My Rating – 4.5