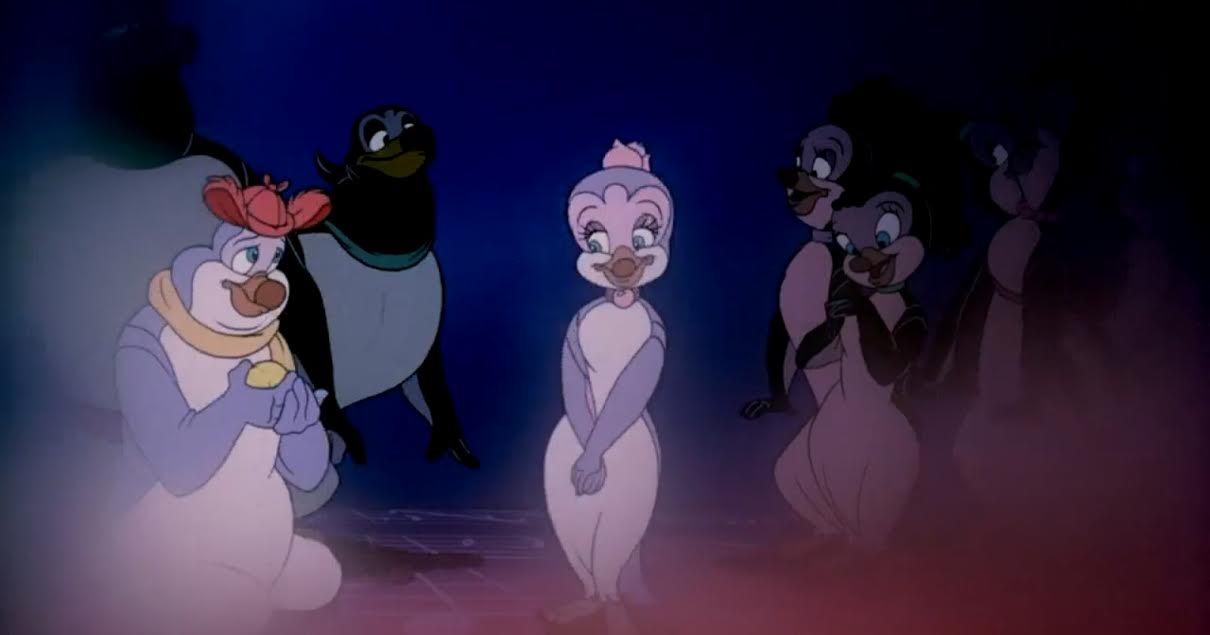 ……………………………………………………………………….
The Pebble and the Penguin Review
The Pebble and the Penguin is a 1995 animated musical comedy film directed by Don Bluth. It is one of his weaker, but not the weakest entry.
It follows the mating rituals of Adelie penguins in Antarctica. The plot itself is a strange mix of musical and buddy comedy and it doesn't particularly succeed in any of those genres. It is a so-so film that is far from bad, but also far from particularly good and is just in the middle. That is why it is still far from Don Bluth's worst works as both 'A Troll in Central Park' and 'Rock-a-Doodle' are definitely worse movies than The Pebble and the Penguin.
……………………………………………………………………….
"
You're either the greatest romantic hero of all time…
or you're the stupidest penguin who's ever lived!
"
 ……………………………………………………………………….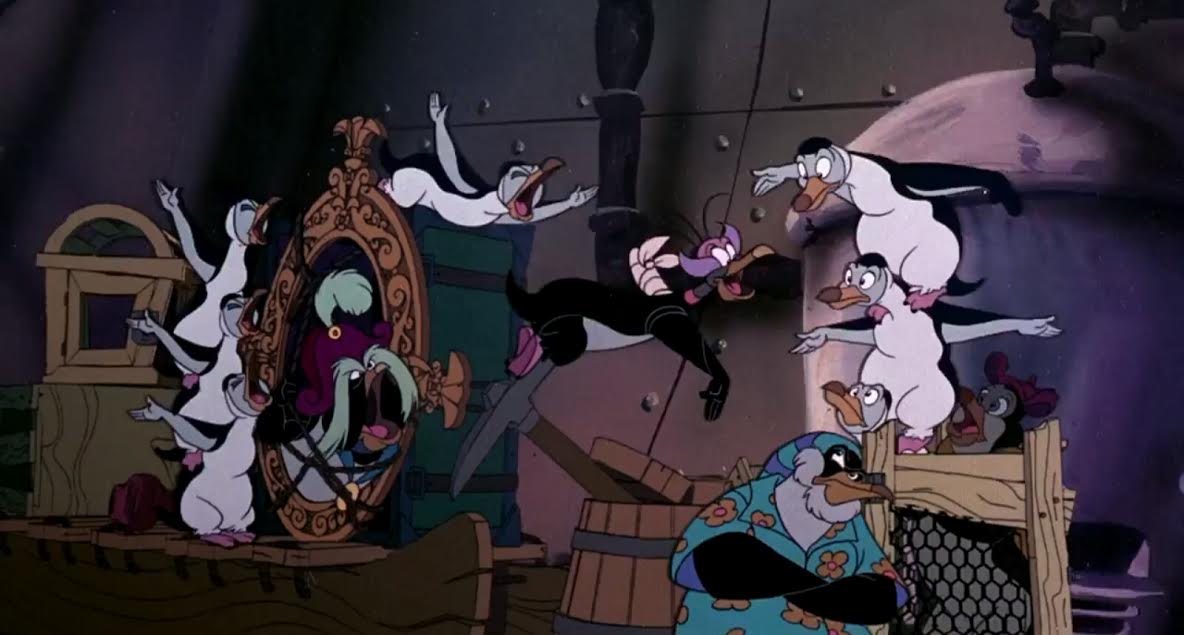 …………………………………………………………………………………..
Hubie is such an annoying creation. Wow, he really got on my nerves. And having in mind that he is the main character, that certainly was troublesome. Rocko is much better and some of his humor was solid, but unfortunately their relationship and most of their interactions felt derivative and not at all inspired. Marina is boring and all female penguins here are stupid and are just reduced to a love interest status. And Drake has his moments, but is mostly a forgettable villain. Jim Belushi and Tim Curry are the highlights of the cast as they were quite memorable in their roles.
The Pebble and the Penguin

continues the tradition of well animated Don Bluth works. Yes, it is weaker than usual, but still the colors are nice and some of the sequences are even beautiful with the underwater ones naturally being the standouts. The character design of some of the characters, especially female and villain penguins, felt odd to me. But the movie is mostly good looking and pleasant.
The film as a musical is so-so as most of its songs are forgettable. Forgettable, but not dull as they were much better than some of his previous efforts. The Good Ship Misery is okay I guess as a villain song, but it is seriously lacking in terms of lasting appeal. And the others are not even worth mentioning about. But of course the highlight has to be Now and Forever which is easily the finest song here and the only one that is truly good. It's such a good, even underrated song that greatly benefited from Barry Manilow's involvement, catchy lyrics and such a phenomenal opening sequence accompanying it. That opening is easily the finest scene in the movie.
The Pebble and the Penguin admittedly succeeds as a children's movie and it has that nostalgic quality to it which even I who hasn't grown up with it definitely felt. It is even a guilty pleasure in certain moments. But mostly, it is a subpar, forgettable and too childish flick that is admittedly never boring, but it is also never memorable at all and it rarely has something really good in it.
The humor is also forced and annoying. This buddy comedy is never original and never adds anything new to the genre. But the entire plot is the biggest failure here as it is so anarchic and dated, especially in its treatment of female characters and love. The dialogue is also very mediocre. This is the movie that best exemplifies the worst tendencies of the director – copying Disney, but never doing it right and just making a far inferior film than most that Disney has to offer.
The Pebble and the Penguin is a so-so movie that is far from the worst Don Bluth movie owing to some solid animation, a good opening scene and such a good song in Now and Forever, but most of the other songs are subpar, the characters are very annoying, the film is dated in its portrayal of female characters as just love interests and the movie is too childish to be enjoyed more.
My Rating – 2.5
……………………………………………………………………….